Underwater Microscope Unlocks Secret of Coral Life
The new underwater microscope shows us coral behavior and other microscopic life outside the lab
The new underwater microscope, Benthic Underwater Microscope (BUM), brings marine scientists a whole new perspective on understanding coral sea life. BUM was developed by Andrew Mullen and his colleagues at Scripps Institution of Oceanography - University of California San Diego (UCSD). It has accomplished what no microscope had done before... which was to record tiny underwater organisms in their natural habitat.
One of the team's studies focuses on corals. According to Mullen, "We have looked at coral polyp behavior during competition, coordinated behavior between polyps of the same colony, and the colonization of bleached corals by algae."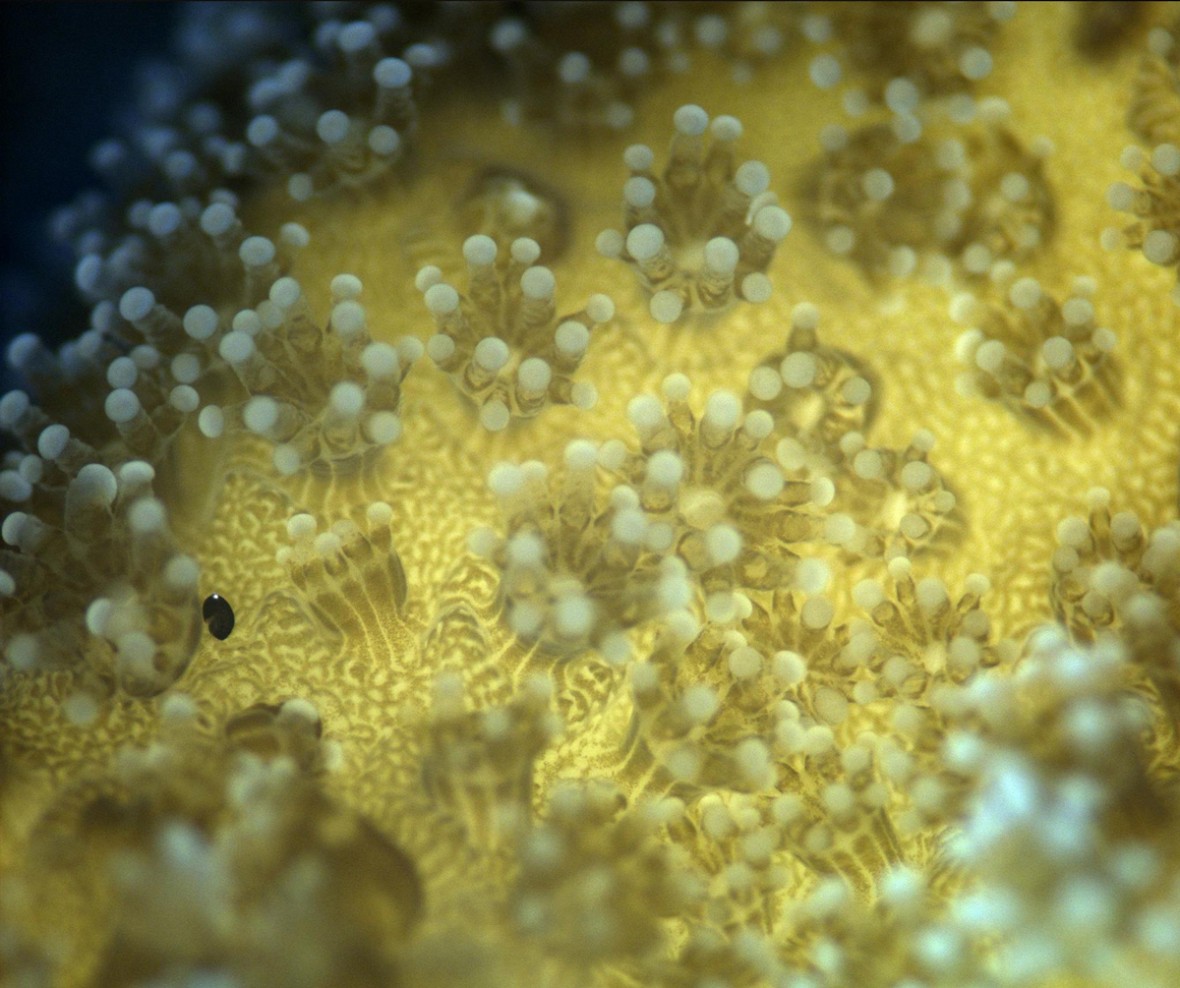 Off the cost of the Red sea, BUM captured two different coral species competing for space on the seafloor. It showed a chemical enzyme being secreted to destroy the other species. They also observed on another occasion that this behavior did not happen when the same specie was close to each other. This shows that corals engage in aggressive behavior in order to survive but do not compete with their own species.
On one of their recent trips to Maui, Hawaii, researchers were documenting the ongoing battle of corals and algae. They recorded that during high ocean temperatures, the algae that lives inside the polyps ejects itself, which would eventually lead to bleaching.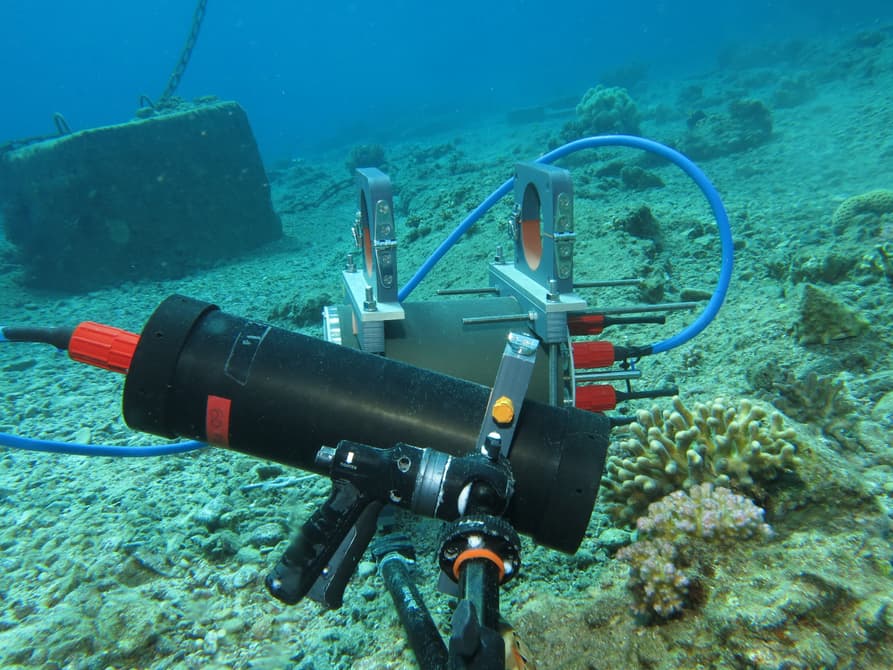 BUM is comprised of an underwater computer that a diver would operate and a special microscopic imaging unit. The unit includes a high-magnification soft lens that focuses similar to how human eye focuses. For lighting, it uses a bright LED focus ring. The current BUM housing is capable of reaching depths of 100ft (30m), but they usually operate around 30ft (9m) deep.
BUM is truely a great tool in discovering and learning about the microscopic aspects of our marine environment. Researchers are continuously studying other marine behavior which may help in preserving our precious ocean ecosystem.
Resource Videos:
Andrew Mullen describes the underwater microscope
Read the full story on GizMag article "New underwater microscope provides ringside seat to coral turf wars" and on Technology Review article "Underwater Microscope Uncovers the Secret Lives of Coral Reefs in Danger"
SUPPORT THE UNDERWATER PHOTOGRAPHY GUIDE:
The Best Service & Prices on u/w Photo Gear
Visit Bluewater Photo & Video for all your underwater photography and video gear. Click, or call the team at (310) 633-5052 for expert advice!
---
The Best Pricing, Service & Expert Advice to Book your Dive Trips
Bluewater Travel is your full-service scuba travel agency. Let our expert advisers plan and book your next dive vacation. Run by divers, for divers.
---