Dive Adventure: Blue Heron Bridge
Sometimes referred to as "Lembeh East," the Blue Heron Bridge in Florida is full of colorful critters, & plenty of great underwater photo ops.
Dive Adventure: Blue Heron Bridge
Macro muck diving in southeast Florida
By Stanley Bysshe
Somehow I never got the memo on Blue Heron Bridge at Riviera Beach in South Florida. While I am not an expert on Florida diving, I have made several photographic trips to the State. On a recent visit, a tropical low blew out our ocean diving. However, Lynn at Splashdown Diving, took one look at our cameras and said, "You boys need to go to Blue Heron Bridge." So, with her help, we did some dive site research, and off we went.
Shortfin Pipefish. F16, 1/125th, ISO 100.
Diving the Blue Heron Bridge
The old bridge is part of Phil Foster Park in Riviera Beach (exit 75, I 95, north of West Palm Beach). It has been mostly torn down, but one end was left as a fishing pier. However, the sandy bottom around the new and old bridge as well as the old pilings make for muck diving macro heaven.
Diving the site on the Intercoastal Waterway takes some exact planning. The biggest issue is timing the tide. The best diving with the least current and the best visibility is on the slack high tide. If you arrive early, parking can be found close to the beach entry, reducing the need for long distance schlepping of gear. (There are at least two dive shops, one on either side of the new bridge, perfect for getting air or if you forget something vital.) We were there on a stormy weekend and it was clear that Blue Heron Bridge is a poorly kept secret among Florida divers. The place was pretty crowded.
Fringed Filefish. F10, 1/125th, ISO 100.
The timing
Start the dive in the sand about ½ hour before the slack tide and work your way to the pilings. Maximum depth is about 20 feet so you have a good 100 minutes or more to photograph. It is hard to get into the boat channel but keep it in mind. Also surface marker buoys are mandatory and the police were ticketing divers on the spot.
Critters galore
The sandy area may reveal pipefish, filefish, batfish, rays, and octopus. The pilings are home to many juveniles, including queen, blue, french, and gray angels, tiny eels and puffers. Also on the bottom there is an assortment of gobies and blennies. Arrow crabs, banded coral shrimp and very small spiny lobsters are pretty common.
Like most muck diving sites, the surroundings are quite dull. With a lot of divers the area can silt up quickly. Be patient, as there usually is enough current to clear out the visibility if you stay in one place.
Juvenile Spotted Moray. F18, 1/125th, ISO 100.
Underwater photography at the Blue Heron Bridge
A focus light is very helpful, along with attention to strobe placement (to avoid backscatter). With my DSLR camera, I used a 60mm macro lens along with a 1.4 teleconverter. I like to keep my Inon Z240 strobes (2) positioned behind the front plane of the housing port. Usually they are pointed outward in the 10 and 2 o'clock positions.  The 10-2 positions are helpful when shooting near a reflective bottom, like sand.  I also like to place the strobes like "street lamps" above the port but again pulled back so that they don't overhang the front of the glass. Finally I often turn one flash off and position just one strobe. With such a long dive you can work the subject and try multiple techniques. The object, obviously, is to get very close. To this end I will take an exposure shot and adjust strobe output, f-stop, and shutter speed accordingly. Then stalk the critter. I try to avoid checking the histogram/ LCD as much as possible to minimize motion so that each successive shot can be a little closer.
This is not a spot just for the DSLR shooters. My buddy was using a Canon G11 with dual strobes and got some very nice images.  Like many good macro sites, the more you dive the bridge the more you see. I could have easily spent a week just working around Blue Heron Bridge.
All images were taken with a Nikon D2Xs, Aquatica housing, two Inon Z 240 strobes, Nikon 60mm D (the old version) lens with a Tokina 1.4 Teleconverter.
More underwater photos from the Blue Heron Bridge
Seabass sp. F10, 1/250th, ISO 100.
Small spiny lobster. F7.1, 1/250th, ISO 100.
Shortfin Pipefish. F22, 1/125th, ISO 100.
Shortfin Pipefish. F16, 1/125th, ISO 100.
Orange-spotted Goby. F14, 1/125th, ISO 100.
Anemone. F14, 1/125th, ISO 100.
Banded Jawfish. F18, 1/125th, ISO 100.
Useful links
Further reading
---
Support the Underwater Photography Guide
Please support the Underwater Photography Guide by purchasing your underwater photography gear through our sister site, Bluewater Photo & Video. Click, or call them at (310) 633-5052 for expert advice!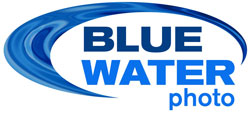 ---
SUPPORT THE UNDERWATER PHOTOGRAPHY GUIDE:
The Best Service & Prices on u/w Photo Gear
Visit Bluewater Photo & Video for all your underwater photography and video gear. Click, or call the team at (310) 633-5052 for expert advice!
---
The Best Pricing, Service & Expert Advice to Book your Dive Trips
Bluewater Travel is your full-service scuba travel agency. Let our expert advisers plan and book your next dive vacation. Run by divers, for divers.
---