Diving in the South Georgia Islands
The underwater photography adventure that took us to the ends of the Earth and waters that have never before been dived in by humans.
Diving in the South Georgia Islands
The underwater photography adventure that took us to the ends of the Earth and waters that have never before been dived in by humans
by Kevin Lee
If chapped lips, cold sores, sunburn, wind-chaffed face, and sensitive hickie from neck seal abrasion are the result, why would anyone want to dive in the frigid Antarctic waters of South Georgia Island? Because of the high adventure!
Just the tip of the iceberg! Salisbury Plain, South Georgia Island.
South Georgia and the South Sandwich Islands are British Overseas Territory. These islands are a small, remote, inhospitable archipelago and lie far south in the Atlantic Ocean. South Georgia, the largest island, is approximately 167km long and 37km wide. It is still claimed by Argentina and friction over it contributed to the Falklands War in 1982. The British Antarctic Survey runs a biological station on the island and conducts scientific research. Otherwise, it is uninhabited. Grytviken, the major base, is staffed by personnel, who rotate positions every two or so years. South Georgia, at latitude 54 South, lies within the Antarctic Convergence Zone, so it is considered to be a part of
Antarctica
, ecologically. We were fortunate to enjoy a few warm, clear, sunny days and the average ambient temperature was 3-8 degrees. Many days were rather grey and misty.
Five Days of Travel
To reach South Georgia a rather long, convoluted journey is required. My itinerary involved four flights; Los Angeles, USA to Lima, Peru; then a transit to Santiago, Chile, where I lodged overnight. The next morning I flew onward to Puenta Arenas, Chile, and transferred to another flight bound for Mt. Pleasant, East Falkand Island. If relations between Argentina and the UK were more cordial, probably an easier route would be available via Argentina to the Falklands. From Mt. Pleasant, a small British military base airport, we took a bus ride over dusty gravel roads and enjoyed picturesque countryside scenery, where sheep grazed on the plentiful grassland. After two hours, we finally reached Port Stanley, where we embarked on our mother ship, the Plancius, which is operated by Oceanwide Expeditions. A three-day voyage over rough seas, greatly reduced the number of attendees for meals! The "patch" behind my ear worked great to abate motion sickness; but not so for whoever was heaving in the next door cabin, poor soul. Finally, after five days of travel, South Georgia came into magnificent view.
The breaktaking landscape of South Georgia Island.
Sites Never Before Dived By Humans
Out of approximately 100 passengers, only four of us, including our dive master, engaged in exploratory diving, at some sites that have never been dived by humans. We completed nine dives, one of them at night, during seven days.
Me with my dive buddy Jeff Bozanic.
Water visibility ranged from 1.5 to 10 meters. The average water temperature was 2C. My longest dive was 68 minutes; the shortest 38 minutes, as we had to hustle to finish that night dive and re-board the ship before it pulled anchor and headed for the next day's destination. Although the water temperature was "warmer" than the dives I experienced in the Arctic (-1.5C) and the Antarctic (-2C), somehow my hands felt much colder on this South Georgia trip. Perhaps I'm aging?! I use the Dive Concept's snap-on/off dry glove system (with DUI Signature drysuit), which has performed flawlessly for the past three years. Under the gloves, my drysuit sleeves end with the traditional latex wrist seals so in case the external dry glove springs a leak there is a "back-up" barrier to prevent water from entering the drysuit.
Frigid Waters
Several times I forgot to place the equalizing tube (actually misplaced them) under each wrist seal so there was no exchange of air from my drysuit to my hands. Although my hands remained dry, the water pressure probably contributed to my hands getting squeezed and thus extremely cold, to painful degrees. In fact on one dive, after 40 minutes, I signaled to my trusted buddy Jeff Bozanic that I had to surface due to cold digits where the water was 2 degrees according to my Galileo Luna. We exchanged the "OK" sign and waved goodbye to each other. I ascended to 5 meters to execute my safety stop and my hands thawed out. Looking at my computer, the temperature had risen and registered 3 degrees. My, what a difference one degree makes! I ended up spending another 20 minutes in the water, busying myself with the pelagic scenery. On subsequent dives I used bicycle inner tube rings (which I use to organize and bundle otherwise unwieldy wires) under my wrist seals and that was enough to equalize pressure and keep my hands warmer (they were never really warm underwater!). As usual in polar diving we had two primary tank valves connected to two primary regulators in case of uncontrollable free flows. I experienced some minor free flows and was glad to switch to my other regulator. We intentionally kept our maximum dive depth to less than 25 meters since we were so far away from any medical support, in case of a dive-related emergency. Thus, we made sure to avoid deco diving.
Fortunately there were no heart-pounding incidents to report, though two dives produced some adrenalin. At Cooper's Bay there were many curious fur seals swimming around and some of them aggressively investigated us. No doubt they had never seen such strange mammals like us in their waters. One seal decided to sample the top of my hood and gave a pretty good tug. Presumably my 12mm thick hood didn't taste anything like dinner, so the seal let go. Such antics and constant distractions by these pesky fur seals made it very difficult to photograph anything, especially a beautiful diaphanous
pelagic
polychaete (yes, segmented worm) swimming the water column.
A curious fur seal seen on our land excusion - I wonder if this is the same guy?
Challenging Cave Exploration
On another dive, we decided to explore a cave, tucked in back of a small narrow inlet of water. We back rolled in front of the cave and dropped down. Visibility was very low, at 1 meter, and the surge was tremendous, swinging us wildly to and fro like dish rags, with me clutching my large camera rig and white knuckles all the while! We inched toward the entrance, by going forward with the surge and gripping rocks during the back surge to stay in place. Visibility dropped even more and I could hear the rumbling of rocks being hurled over the floor. Peering down, I was amazed to see the rock bed polished smooth by the incessant surge of rolling boulders that scoured the floor. Black and white veins, presumably quartz, gleamed through the murky water. Jeff was in front and occasionally his blue fins came into murky view as we entered the cave. It began to darken but we agreed, before the dive, to keep the the light of the entrance in sight at all times. At one point, instead of his blue fins, Jeff's face came into view and to my relief he signaled for us to turn around. Later he told me that the surge was so powerful it pulled the reg out of his mouth. He reached for his backup octo, usually fixed in front of him on a neck ring, but to his surprise the force of the current had whipped that behind his neck too, out of reach.  Did he panic? No. Being the experienced diver he is, Jeff knew that the same surge that dislodged his regulators would also bring them back. Sure enough, his regs came flying back with the reverse surge, whereupon he could inhale again! Interestingly enough, these two challenging dives probably produced some of my best photographs.
Excursions with Penguins and Shackleton's Resting Place
Almost as enjoyable as the diving were the land excursions we did to commune with King Penguins, which numbered at some colonies in the hundreds of thousands. Wow, the tremendous cacophony, the visual spectacle and the powerful aroma all assaulted our senses.
Massive King Penguin colony.  Salisbury Plain, Bay of Isles, South Georgia Island.
We saw plenty of other unusual birds and wildlife, including mating reindeer, hunting orcas, scavenging skuas, fighting fur seals, and enormous elephant seals, slumbering on the beaches.
Elehant seals relaxing in the sun.
At our first stop in South Georgia, King Haakon Bay, we dropped off a small group of mountaineers/skiers, whose intention was to retrace Shackleton's epic traverse over the harsh, glaciated island to safety the safety of Stromness Bay on the other side. They split up into two teams. The first made it over the high Trident pass but the second team was beset with inclement weather and fierce gales that flattened their tents. They could not continue and were compelled to dig snow caves, in which they endured a long night of vicious, freezing winds. They had to abort their trek and we picked them up on the other side of the island at Possession Bay a few days later.  We joined members of the first team who made it to Fortuna Bay, and with them hiked the same path that Shackleton tread on his final leg of survival from Fortuna Bay to the now defunct whaling station, Stromness. It was all the more meaningful to pay homage to Shackleton and visit his final resting place in the Grytviken cemetery, where he is surrounded by magnificent scenery and enjoys a gurgling rivulet, nearby, which furnishes him an abundant supply of fresh water. May he rest in peace.
Ernest Henry Shackelton's final resting place. Born Feb. 15, 1874; Entered Life Eternal Jan.5, 1922. May he rest in peace.  Grytviken Cemetery, South Georgia Island.  Photo by Jeff Bozanic.
Underwater Critter Photos
Isopod gripping edge of kelp.  Albatross Island, South Georgia Island.
Nudibranch, Flabellina falklandica.  East Shore, Godthul. South Georgia Island.
Nudibranch, Cuthona elioti.  Near Gold Head, Gold Harbour. South Georgia Island
Worm: Pelagic Polychaete. Tomopteridae, genus Tomopterus.  Cooper's Bay, South Georgia Island.  ID thanks to Leslie Harris.
About the Author
Kevin Lee is a valued contributor of the Underwater Photography Guide. He resides in Fullerton, California and is an enthusiastic traveller, diver and nudiphile. Kevin's images have been featured in magazines, newspapers, academic literature and numerous dive related publications. For more of his excellent photography and dive travel stories visit his website at http://www.diverkevin.com/
Further Reading
---
Support the Underwater Photography Guide
Please support the Underwater Photography Guide by purchasing your underwater photography gear through our sister site, Bluewater Photo and Video. Click, or call them at (310) 633-5052 for expert advice!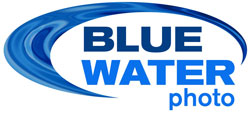 ---
SUPPORT THE UNDERWATER PHOTOGRAPHY GUIDE:
The Best Service & Prices on u/w Photo Gear
Visit Bluewater Photo & Video for all your underwater photography and video gear. Click, or call the team at (310) 633-5052 for expert advice!
---
The Best Pricing, Service & Expert Advice to Book your Dive Trips
Bluewater Travel is your full-service scuba travel agency. Let our expert advisers plan and book your next dive vacation. Run by divers, for divers.
---