Fantasea Sony a6400 Underwater Housing Review
Fantasea introduces a compact, rugged underwater housing for the Sony a6400 featuring a new hybrid vacuum safety system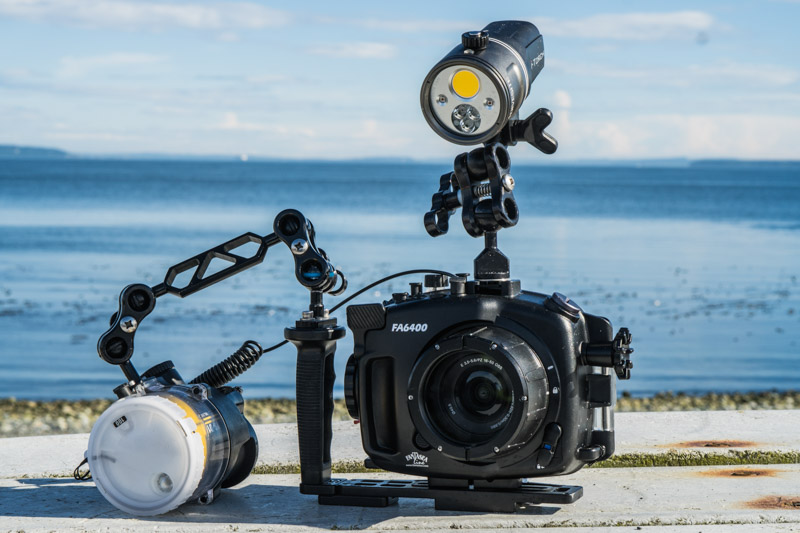 The Sony a6400 represents one of the few remaining affordable mirrorless options for underwater photographers in a market that is increasingly moving to the high and low ends of the spectrum. In recent years there have been fewer middle-lane, APS-C sensor and mirrorless cameras with good housing options. Thankfully the Sony a6400 is a wonderful camera with top notch underwater performance, and even better underwater housing options. With the Fantasea a6400 underwater housing, you can be confident you are not sacrificing quality by keeping more money in your pocket.
Well known for their competitive compact camera housings, Fantasea moved into the mirrorless world with the Sony alpha line (Fantasea Sony a6300 and a6500 housing) , surprising the world with their adaptability. It's clear Fantasea spent ample time and money on research and development for their a6400 housing. Nothing could make this more apparent than their new hybrid vacuum safety system which almost guarantees complete underwater protection for the camera. Moreover, this underwater housing features wide-ranging compatibility, from ports and lenses to the Fantasea bayonet mounting system to flash triggers. The world is your oyster when it comes to adapting the a6400 to your shooting style. We took the Fantasea a6400 underwater housing to the small marine town of Coupeville, Washington and to the urban city of Tacoma to test the housing's full capability. The images that came back speak for themselves.
Status: Available Now
U.S. MSRP: $775.00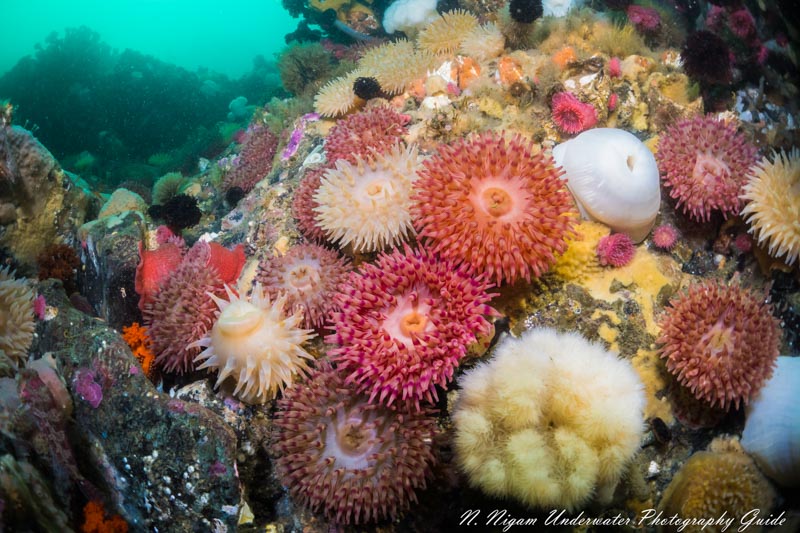 ---
The Fantasea a6400 Housing is available now at Bluewater Photo!
Fantasea a6400 Underwater Housing
Fantasea a6400 housing, port, lens, and lens gear package
Ultimate Fantasea a6400 housing package
---
---
Fantasea a6400 Underwater Housing Video Review
Quick Sony a6400 Specifications
On a specs sheet, the Sony a6400 is close to unbeatable for a camera of its class. It also sits right in the middle of the Sony a6300 and Sony a6500, as it's more of an upgrade to the a6300 than the a6500. Full-frame mirrorless cameras like the Nikon Z6/Z7, Sony A7R III, Panasonic S1/S1R, and Canon EOS R are going to outperform the Sony a6400. But you are going to pay thousands more for those systems. When compared to the Olympus OM-D EM1 Mk II, Olympus OM-D EM5 MK II, Panasonic GH5, or other competing mirrorless cameras, the Sony a6400 offers really exciting prospects for serious underwater photographers, even if you're on a budget.
• 24.2 MP APS-C Exmor CMOS Sensor
• Latest BIONZ X Processor
• Lightning quick autofocus acquisition of 0.02 sec
• 425 phase detection contrast-detection AF points covering approximately 84% of image area
• Real-time Tracking for object tracking
• Animal eye autofocus tracking – it works!
• Better low-light autofocus – working range of EV -2 to 20
• High-speed continuous shooting at up to 11 fps
• Improved buffer size for JPEG and RAW – now 46 RAW files, 99 extra-fine JPEG
• Advanced High-Resolution 4K with Fast Hybrid Autofocus
• Hybrid Log Gamma video – S-Log2, or S-Log3 picture profiles
• Interval recording for time-lapse videos
• 180-degree fully tiltable LCD touch screen
Fantasea Sony a6400 Underwater Housing Key Specifications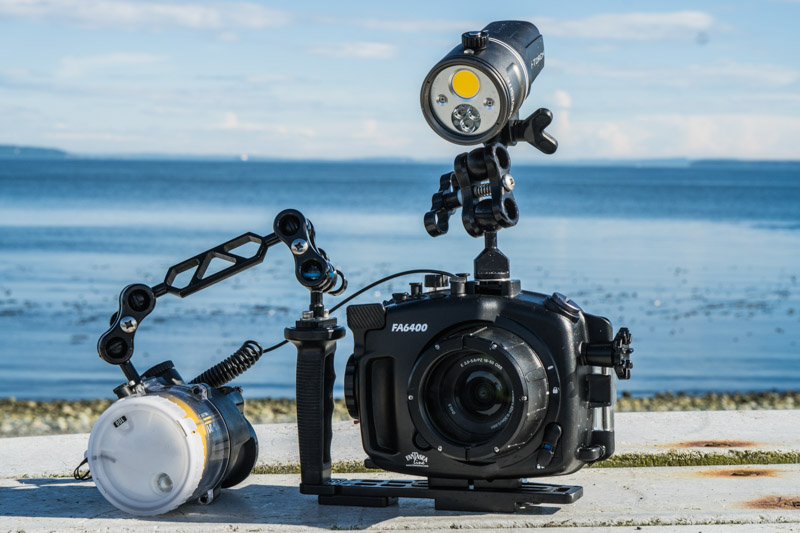 The Fantasea a6400 underwater housing is stylish, with the durability of a rock. It fits the camera seamlessly, and we really felt like this housing was designed specifically for the camera when we were using it. There was no wasted interior space, and all buttons and dials were extensions of the camera's controls.
• Includes new Hybrid Vacuum Safety System and Moisture Detector/Alarm
• Full access to all essential camera buttons & functions with clearly marked controls
• Shock resistant construction
• Ergonomic design
• Cold-shoe mount for mounting focus lights, video lights, etc.
• Double O-ring protection for a perfect watertight seal
• Moisture Detector and Alarm, Hand Strap, and Body Cap included at no additional cost!
• Interchangeable lens port and lens gear system is available, allowing for the use of a wide range of lenses
• Double fiber optic cable port
• M16 port for a variety of connections, including HDMI, vacuum valve, or electronic strobe triggering bulkheads
• Shutter release extension available for easy access when using housing tray and handles
• Additional optional housing accessories are available
• Depth rated to 60m/200ft
Port and Lens Options:
The Fantasea a6400 underwater housing is compatible with a wide range of Fantasea ports, wet lenses, and lenses. Sony offers a number of E-mount lens options that are great for underwater photography. You can also use Canon EF lenses with the Metabones adapter, but autofocus with these options tends to be slower. Wet lenses are also great options with this housing for both underwater macro and wide angle photography.
See our recommended lenses for the Sony a6400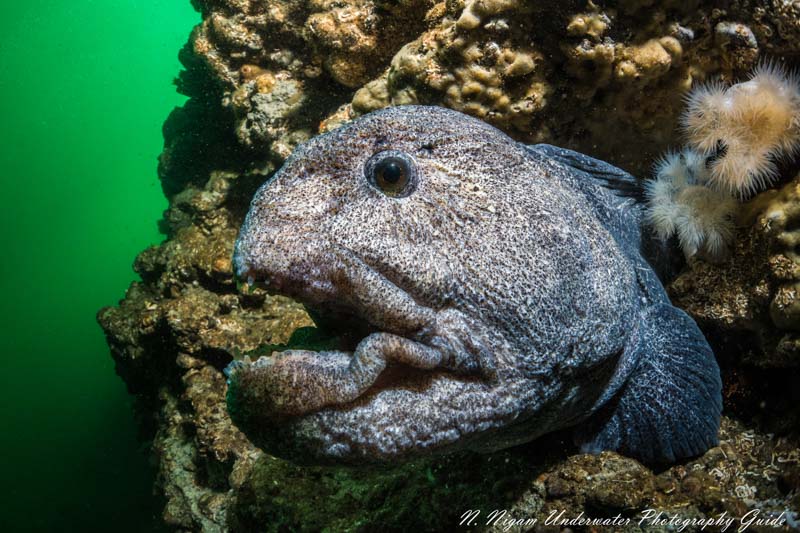 Fantasea Sony a6400 Underwater Housing Features
Build and Ergonomics
The Fantasea a6400 housing is built from a non-corrosive polycarbonate material. As soon as we had it in our hands we could tell it was made to take a beating. This housing is even more compact than competing brands of polycarbonate housing. It's so compact that once the camera is in the housing, there's very little air space left in the housing. At only 2 lbs, it's seriously lightweight and great for traveling. It should be easy to fit the housing, strobes, ports, and lenses into a cooler bag and take it all onto a flight as carry-on luggage!
All buttons and functions on this housing are useable and accessible. Each button is clearly marked with the controls so that you can see what you are doing underwater as if you were shooting the camera topside. Because the housing is so small, you can carry it around with one hand underwater and all buttons are within a finger's distance. A shutter release extension is available for easy access when using a housing tray and handles.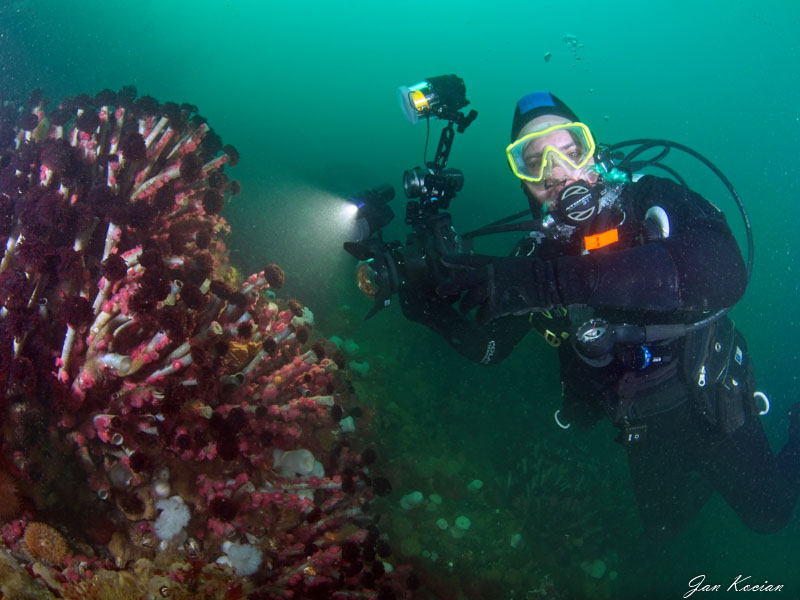 The release of the Fantasea a6400 housing came with the exciting announcement of a new hybrid vacuum safety system. The purpose of the vacuum system is to create an extremely watertight seal by creating a vacuum inside the housing. It is perhaps one of the easiest-to-use vacuum systems of any housing manufacturer. All it takes is an on-switch and a few pumps! Moreover, the vacuum system goes an extra step in analyzing whether the integrity vacuum seal is maintained for a few minutes before the dive, for extra security. In the highly unlike chance that any water gets in the housing, the moisture detector and alarm will notify you immediately, so you can abort the dive and save the camera. The vacuum safety system and moisture alarm battery are charged using an android-style charger. The battery lasts up to 3 days in optimal running conditions.
Check out Bluewater's full Fantasea Hybrid Vacuum Safety System Review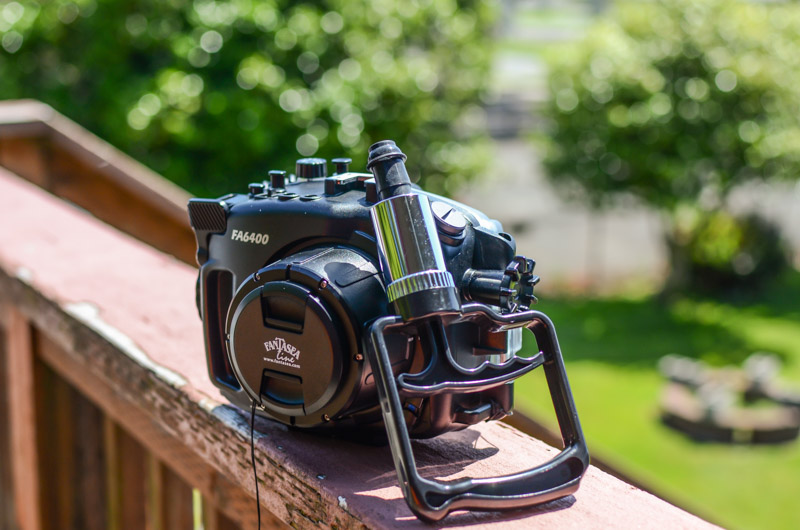 Port and Port Lock System
The port lock system in the Fantasea a6400 underwater housing is extremely intuitive. All it requires is the simple press of a button and pull of a switch. It is easy to know when the port is locked so you don't risk breaking the seal underwater. The port can be replaced with a relatively simple twisting motion. It can be difficult to twist at times, in which case the housing comes with a port opening tool to assist with the task.
Compatibility with Accessories
The Fantasea a6400 underwater housing is compatible with a number of accessories that make it especially enticing for use with the Sony a6400.
The Fantasea LED flash trigger can be used with this housing to trigger your underwater strobes. This is a better option than using your built-in flash because it attaches directly to the hotshoe on the camera and triggers the strobes on its own battery power. This saves camera battery life during the dive, and dramatically decreases recycle times. With the flash trigger you can take full advantage of your strobe's speedy recycle times as you are not limited by the capability of the camera. The one downside to using the flash trigger is that it is not compatible with TTL – strobes must be set to manual.
Because the housing is so small, be sure that you do not get any of the flash trigger electronics entangled on the housing controls or in the housing seal.
We used this flash trigger for our Sony a6400 review and loved it.
Fantasea Bayonet Mounting System
Fantasea offers a series of bayonet mounts to aid in the quick removal and installation of wet lenses to the housing port and arms. This is great for making quick changes between wide angle and macro underwater. Fantasea offers some high-quality wet lenses perfect for use with this housing and bayonet system.
Underwater Performance
We had no complaints with this housing's performance underwater! Overall the compact size of the housing left the rig streamlined and ready for the current-riddled water of the Pacific Northwest. It's a little on the negative side, but not too much. Certainly not enough to become tired during the dive, even without floats. The action on the buttons was great. However, I did feel like I should have used the shutter extension option while I was shooting for extra leverage on the shutter. All dials were easy to turn, though I preferred to use both finger and thumb for the top dial. The central dial was easy to use with just my thumb. I didn't notice any jamming after multiple shore dives.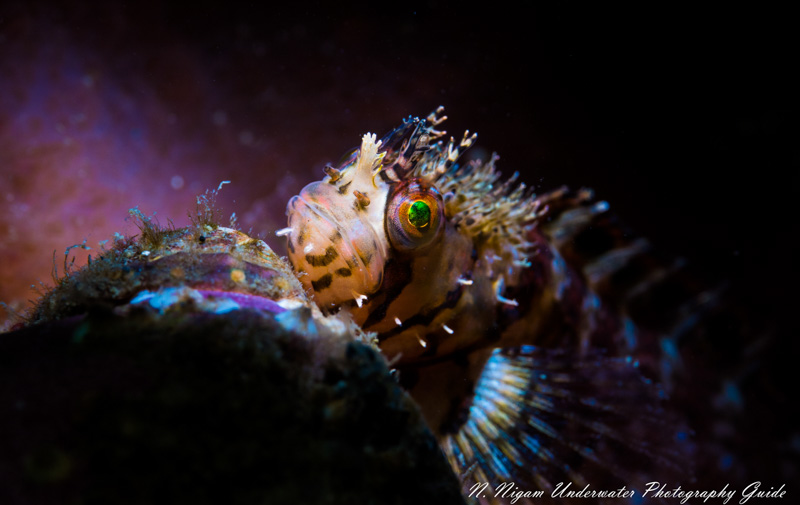 Tips for Best Underwater Performance with the Fantasea a6400 Housing
As with any underwater housing it's a good idea to refine your shooting process to accommodate for quirks with the housing. Well we've already done that for you! Here are a few tips when using the Fantasea a6400 housing:
1. Lift the LCD on the back before you install the tray and camera
2. Make sure the camera is "off" before installing and the on-off switch on the housing is set to "off." Otherwise the on-off switch will be misaligned, and you won't be able to turn the camera on or off
3. Be sure not to have the pop up flash up until the housing is completely sealed. If you are using a flash trigger, never press the pop-up flash button.
4. If using a zoom gear, attach the tray to the camera before attaching the zoom gear to ensure that the zoom gear properly interacts with the housing gear.
5. Leave 5 minutes before the dive for your vacuum safety system to analyze the integrity of the seal
6. If you're using a wet lens with the Sony 16-50 mm kit lens, the camera will revert to 16mm every time it falls asleep. It can be annoying to zoom back to the proper position every time the camera sleeps. One option is to avoid power saving mode, but this can eat up camera battery.
Conclusion
The real selling point for a Sony a6400 is the low cost for APS-C level image quality. With a camera of this price point, it just doesn't make sense to blow your budget for an expensive aluminum housing. Especially with extremely safe and durable polycarbonate options out there. The Fantasea a6400 caters to serious underwater photographers on a budget who need seamless access to the best imaging Sony has to offer. I found this housing to be durable and easy-to-use. Not once did it limit my photography. In fact, when it was combined with the Fantasea flash trigger and some wet lenses, I felt as though I could capture all of the beauty the ocean has to offer with ease.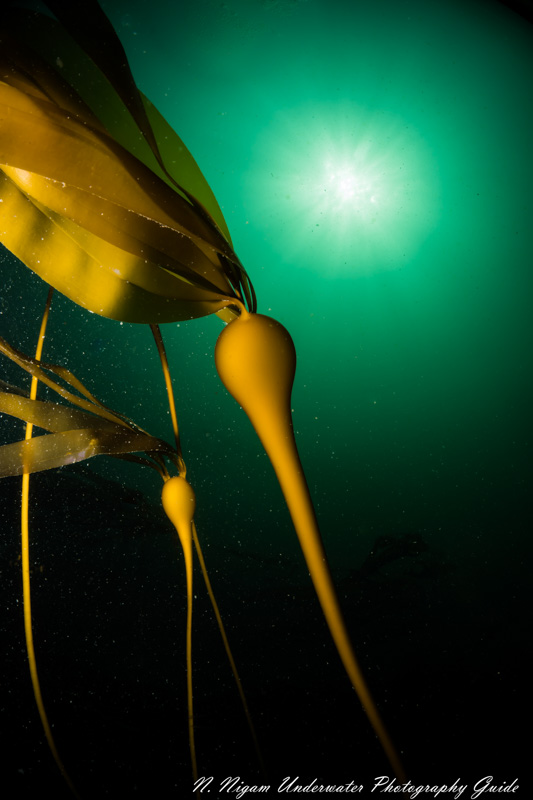 SUPPORT THE UNDERWATER PHOTOGRAPHY GUIDE:
The Best Service & Prices on u/w Photo Gear
Visit Bluewater Photo & Video for all your underwater photography and video gear. Click, or call the team at (310) 633-5052 for expert advice!
---
The Best Pricing, Service & Expert Advice to Book your Dive Trips
Bluewater Travel is your full-service scuba travel agency. Let our expert advisers plan and book your next dive vacation. Run by divers, for divers.
---