Dive Adventure: Dive Damai
Underwater photographer Mark Strickland takes you eastbound in Indonesia; an adventure aboard Dive Damai.
Eastbound in Indonesia - Vignettes of an Enchanted Voyage
Part 1 of an adventure aboard Dive Damai
By Mark Strickland
Digging my toes into the wet sand, I'm mesmerized by a procession of perfect, tubular waves rolling ashore. The late afternoon sun has painted everything in warm, golden hues, including an ancient cliff-top temple. A light breeze keeps the coconut trees swaying gently, while delivering hints of Gamelan music, children's laughter, and cooking smells from a nearby village. We're on the Indonesian island of Bali, and it's hard to imagine being anywhere more exotic. Despite such idyllic surroundings, however, our group is actually excited to be leaving. It's not that we haven't enjoyed our time on the Island of the Gods. On the contrary, everyone loved it, and many speak of returning. Nonetheless, the next morning as Damai's dock lines are released, enthusiastic cheers erupt from my fellow divers. The beginning of any voyage is cause for excitement, but this departure is particularly enthralling…we're heading for a dream itinerary on an exceptional vessel, set to explore some of the richest reefs on the planet.
The vessel
The 130 ft. motor sailing yacht Damai is a masterful blend of old and new. Beautifully crafted in traditional Pinisi style yet equipped with the latest conveniences and safety features, she is spacious, stable, and superbly matched for her mission.
Staterooms are absolutely huge, appointed with full-size beds, desk and tv/dvd, plus individually controlled air-conditioning and en-suite bathrooms and showers.
The salon is similarly spacious, with a comfortable lounge area, well-stocked library, and large windows to appreciate the passing scenery. The dive deck is also roomy and well laid-out, with a cleverly designed sun-shade that's easily deployed or closed depending on conditions. Created with photographers in mind, Damai also features a large dedicated camera room with individual work areas, charging stations, and plenty of storage. You even get your own individual rinse tank!
The voyage
Once everyone is settled and refreshed with a cool beverage, cruise director Mike Veitch pulls out a chart to help us get our bearings. Our voyage will include many remote areas, but the first full day is spent off Bali's east coast in the shadow of its tallest peak, Mt. Agung. This region offers a wide range of underwater attractions, but perhaps most unusual is the seasonal appearance of the world's largest bony fish, the Mola mola or ocean sunfish. Normally pelagic nomads, these odd-looking fish typically show up around July, when they frequent cleaning stations to rid themselves of parasites. Unusually warm water keeps the gentle giants at bay during our visit, but there are many other highlights, including hawksbill turtles, blue-spotted rays, and plenty of friendly reef fish.
Hawksbill turtle.
One of the many species of garden eel.
Later, we move to a shallow site known as Amed, where a dark sand bottom is home to a host of interesting creatures including peacock mantis shrimp, sand divers, frogfish, and several species of garden eels.
Bali boasts dozens of enticing dive sites, and a good case could be made for going no further. Our goal, however, is to explore far and wide, traveling steadily eastward through the vast Indonesian archipelago known as Nusa Tenggarra, eventually arriving in the remote reaches of the Banda Sea. Our first stop after Bali is Pulau Lawang, a small island near Lombok, where a narrow, mangrove-lined channel supports healthy sloping reefs on each side, populated by a lively community of reef fish. Next, we steam to Sumbawa, where Bima harbor easily lives up to its reputation for great muck-diving. Visibility is limited, but the variety of critters is superb, including thorny seahorses, ghost pipefish, Bobbit worms, fire urchins with zebra crabs and Coleman shrimp, and a wealth of nudibranchs and slugs.
Ghost pipefish.
Colorful nudibranch at Sumbawa.
Commensal crab.
From Bima, our next stop is the island of Sangeang, whose distinctive conical profile leaves little doubt about its volcanic origins. The last eruption was in 1996, but sites like "Bubbles" are a constant reminder of this area's dynamic nature. Here, a steady flow of gas bubbles rise from the dark substrate, percolating around black coral bushes and barrel sponges before rising through schools of fusiliers and midnight snapper. In between the corals, clusters of psychedelic pink, bulb-tipped anemones are fearlessly defended by resident Clark's anemonefish.
The easy-to-identify squarespot anthias.
Nearby, other sites like Black Magic offer a diverse assortment of fish and critters, including juvenile emperor angelfish, squarespot anthias, rabbit-ear nudibranchs and sawblade shrimp that are nearly indistinguishable from their wire coral hosts.
Bordered by the Sulawesi and Flores Seas on the north side and the Indian Ocean to the south, Komodo National Park can almost be considered two different destinations. While close to one another geographically, these areas are often worlds apart in terms of conditions. On the north side, the water is generally warm and sparkling blue, as you might expect in such tropical latitudes. In the south, however, upwelling currents deliver chilly, nutrient-rich waters from great depths, creating perfect conditions for plankton growth. Visibility often isn't great, but most divers agree that the trade-off is well worthwhile, as this living planktonic "soup" supports an incredibly diverse and healthy marine life community. Despite considerable differences in temperature and visibility, underwater terrain is actually quite similar between north and south Komodo, typically consisting of drop-offs, pinnacles, fringing reefs and shallow coral gardens.
Shallow coral gardens offer protection to a diversity of reef life.
Our Komodo experience begins on the north side, at a small island called Tatawa Besar. A vigorous current is flowing, so the dinghy driver positions us where it splits around the island, allowing for an easy descent in minimal current. Reaching a sloping bottom at roughly 100 ft., I'm still adjusting my strobes as a sizable Napoleon wrasse looks me over, then continues on its way. Finally ready, I ease towards a school of ribbon sweetlips, where I'm surrounded by a contingent of twin-spot snappers, followed by dozens of red-tooth triggerfish, all cruising effortlessly in mid-water. Moving uphill, the seascape is dominated by large, reddish soft corals, replaced by vivid orange ones in shallower depths.
Vivid orange corals at Tatawa Besar.
The immediate scenery is spectacular, but the urge to explore is too much to resist. Venturing beyond the narrow zone where the current splits, I soon find myself being whisked over the reef at several knots. Soft corals flap like flags on a windy day, and damselfish struggle to hold their position in the water column. There's no point in trying to stop, so I simply relax and enjoy the ride. Ascending to safety stop depth, I am treated to an ever-changing panorama while flying over a vast field of healthy hard coral. Like a kid who's just finished a favorite carnival ride, I immediately want to do it all again, but we have another appointment to keep.
This time, it's an isolated underwater pinnacle called H.T.F. (Hard To Find) Reef, near Gili Lawa Laut. Surrounded by open water, this site is also subject to impressive tidal flows. By now we've begun to figure out the strategy though, and immediately fin towards the relative calm where the current bifurcates. Right away, we're greeted by several fat white-tip reef sharks, followed by a massive school of blue-spined unicornfish. Next come squadrons of big-eye trevally, then a succession of barracuda, oceanic triggerfish, bannerfish, and finally 30 or more sailfin snapper—an unusual sight to say the least. All the while, a hawksbill turtle forages unconcerned a few feet away, using front flippers to hold a sponge while tearing out big chunks with its raptor-like beak.
Another north-side favorite is Castle Rock, also a submerged pinnacle surrounded by open water. As with other current-prone sites, timing is everything here, and there is no substitute for local knowledge. This is among the most compelling reasons to go with an experienced operator like Damai, who work hard to schedule dives for times when currents are minimal. Getting it wrong can require lots of extra effort, and may even be cause for aborting a dive. When conditions are right, however, this site can be incredible. At such times, it's not even necessary to swim, as you simply park on the bottom and watch a constant stream of marine life parade past, including big fish like king mackerel and giant trevally. There's also an excellent range of reef fish and invertebrates, but this site is mostly known for the schooling fish and big animals. In recent years, there's even been a pod of bottlenose dolphins showing up with some frequency here, providing a rare opportunity for divers to observe these amazing animals hunting and playing in their natural habitat.
Juvenile Emperor Angelfish.
On Komodo's south side, prevailing conditions ensure a steady supply of plankton, supporting an extremely healthy and dense marine life population. Competition for territory is so fierce among the filter feeders that it's often difficult to find even a square inch of unoccupied space. Of course such "prime real estate" makes for fantastic scenery; these reefs are absolutely pulsating with color and life. And, with a nearly endless variety of invertebrate and fish species, there is something new around every corner.
One of the many colorful inverts to be seen on Komodo's south side.
Among the "must see" dives in this region are a handful of reefs within the protected confines of Horseshoe Bay, on the south side of Rinca Island. Perhaps the best known of these is Cannibal Rock, a small pinnacle rising from deep water to within 6 ft. of the surface. Here, frequent upwellings support dense populations of anemones, crinoids, sponges, fire urchins, and black corals. By far the most colorful residents, however, are bright red, yellow and purple creatures known as sea apples, which are actually a type of sea cucumber. Fish life is also prolific, including emperor snapper, six-band and semi-circle angelfish, as well as legions of anthias and damselfish that hover just above the reef. Great Yellow Wall is another thriving south-side reef, where an abundance of yellow soft corals combine with orange tubastraea to form a living wall of color. At the base of the drop-off, in addition to reef fish of nearly every description, we encounter a four-foot bamboo shark—by far the largest I've seen. On the opposite end of the size spectrum, Komodo is among the few places in the world to see the tiny arthropods known as "Ladybugs". No bigger than the head of a pin, these endearing creatures peer out at the world with glowing orange eyes, seemingly as suited for the pages of a Dr. Seuss book as for a tropical reef.
Tiny arthropods known as "Ladybugs."
Although Komodo is designated as a marine park, not all of its attractions are in the sea. If you have an opportunity to go ashore, watch for geckos, wild pigs, deer, and various other animals, all well adapted to living in this harsh environment. The main attraction, however, is an eight-foot, 150 + pound, pre-historic looking reptile—the fabled Komodo dragon. Actually a monitor lizard, the dragons are endemic to the Komodo region; this is the only place in the world where they exist in the wild. Moving with the relaxed confidence of an apex predator, these modern-day dinosaurs are often seen sauntering through the bush, periodically pausing to "smell" the air with long, forked tongues. In spite of their deliberate demeanor, the giant lizards are surprisingly agile, and are capable of sprinting short distances to pull down prey. Being opportunistic predators, their diet includes pigs, deer, other dragons, and anything else they manage to catch. Needless to say, it is wise to observe them from a respectful distance!
Keep your distance!
Back in the underwater realm, many southern sites are at Rinca, but other islands also offer excellent diving, including opportunities for big animals. As its name implies, Manta Alley is among the most reliable places to encounter the graceful giants, along with mobulas, Napoleon wrasse, giant trevallies, and other big fish. Another favorite is Pulau Padar's W Reef, a series of three pinnacles that rise to within five meters of the surface. Often bathed in vigorous currents, this site provides ideal conditions for filter-feeding invertebrates, as well as schooling fish like fusiliers. It is also home to unusual species like leaf scorpionfish, pygmy sea horses, and a particularly brilliant nudibranch, Nembrotha purpureolineata, which can often be seen feeding on tunicates.
Manta rays frequent the aptly named Manta Alley.
Diving after dark in Komodo can also be very rewarding, revealing a mind-blowing array of bizarre creatures. One night on a mucky slope called Pantai Padar, we find evil-looking spiny devilfish, Spanish dancers, clawed reef lobster, pleurobranchs with hitchhiking shrimp, ornate and robust ghost pipefish, and a bobtail squid shimmering with iridescent colors—all in the first 30 minutes! Other sites feature forests of pastel sea pens, stargazers, cat sharks, frogfish, torpedo rays, and a multitude of other strange and rarely seen critters.
This region offers so much variety that it really could be considered several destinations in one. Whether you're into weird critters, big animals or simply enjoy healthy reefs, you'll find it all here. Komodo is not a great choice for beginners, however—if you're new to diving or unsure about buoyancy skills, it's best to get a little more experience first. On the other hand, for capable divers who appreciate thriving reefs, unusual marine life and widely varied habitats, I can think of nowhere more rewarding than Komodo.
Stay tuned for the second leg of our voyage in the Banda Sea, including Alor, Banda Niera and Ambon… to be continued!
Special thanks to Dive Damai for their assistance with this article.
The underwater world is the primary focus of most Komodo trips, but Damai's crew makes the entire experience a pleasure, with an emphasis on comfort, flexibility and personalized service. In keeping with this philosophy, groups are limited to 10 guests attended by12 crew, even though the boat could easily accommodate 16 or more. This approach continues underwater, where 4 to 1 is the maximum ratio of guests to guides. "Valet" style diving and 3 roomy tenders mean no long waits on the surface. Nitrox (32 or 36%) is complimentary, as is nearly any dive equipment you may need, including wet suits, dive lights and computers. To insure that guests can truly relax, port and park fees are also included in the trip price, as are all meals, beverages, and even massage treatments! For more information, check out MSY Damai and follow appropriate links for layout and photos.
About diving the Komodo region
Currents
Komodo has a well-deserved reputation for strong currents, but there are many sites where the flow is minimal and diving is easy. Some reefs are also suitable for drift dives, allowing you to sail along with the current rather than fighting it. Even at places that are notorious for strong currents, problems can usually be avoided by diving at slack tide—an excellent reason to go with a reputable, experienced dive operator with plenty of local knowledge.
Best time to visit
For best access to all sites in the park, late March through early May, and again from mid September to early November. From mid May to early September, southeast winds make some southern sites inaccessible, but this is the best time for the northern sites. The converse is also true; from mid November through January most northern sites are exposed, but conditions in the south are optimal.
Water temperature
This varies widely depending on location, so best to come prepared for both tropical and temperate conditions. Water temps. are usually moderate, but can range from 66f / 19C to 86f / 30C on the same trip.
Language
Bahasa Indonesia is the country's official language, and learning a few words and phrases will certainly make your visit more enjoyable. However, English is widely spoken, especially on live-aboards and at resort areas.
Currency
Indonesian Rupiah. Be sure to use licensed money-changers. Credit cards are widely accepted in tourist areas, but merchants typically add 3 or 4% to cover their extra cost.
Getting there
Gateway airports include Jakarta or Bali, typically via Singapore, Hong Kong, or other Southeast Asian hubs. While daytrips are available from Labuhanbajo on western Flores, the only practical way to dive Komodo is by live-aboard. Most trips depart from Bali, but other departure points include the port of Bima on Sumbawa, and Maumere, Flores. Itineraries typically range from a week to 12 days. Schedules for flights within Indonesia often change with little notice, so it's best to make arrangements through a well-established dive travel agent. Alternatively, many Indonesian dive operators offer excellent in-house travel services.
Further Reading
---
Support the Underwater Photography Guide
Please support the Underwater Photography Guide by purchasing your underwater photography gear through our sister site, Bluewater Photo & Video. Click, or call them at (310) 633-5052 for expert advice!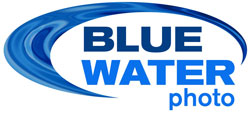 ---
SUPPORT THE UNDERWATER PHOTOGRAPHY GUIDE:
The Best Service & Prices on u/w Photo Gear
Visit Bluewater Photo & Video for all your underwater photography and video gear. Click, or call the team at (310) 633-5052 for expert advice!
---
The Best Pricing, Service & Expert Advice to Book your Dive Trips
Bluewater Travel is your full-service scuba travel agency. Let our expert advisers plan and book your next dive vacation. Run by divers, for divers.
---