Nauticam & Isotta Shooters Can Now Use Ikelite TTL!
Nauticam & Isotta Housings are Now Compatible with Ikelite TTL Converters and Hotshoes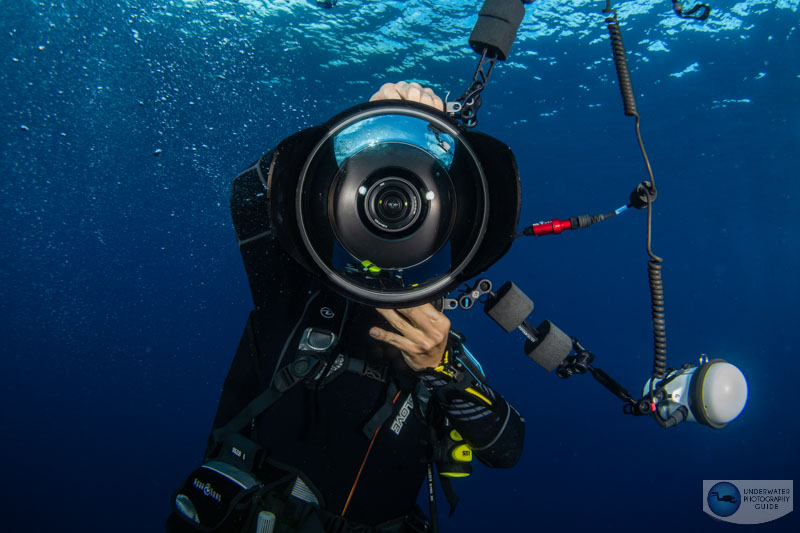 If you are an underwater photographer with a Nauticam or Isotta housing or any housing with an M14 or M16 bulkhead, then you're in luck! You can now use Ikelite TTL converters with Ikelite strobes - one of the most accurate TTL systems on the market. Ikelite has released a new M14 and M16 to Ikelite bulkhead adapter (Ikelite B16/B14 ICS-5 Bulkhead) that can be purchased at Bluewater Photo. The adapter allows you to attach Ikelite hotshoes inside your nauticam housing and Ikelite sync cords/TTL converters to an M14 or M16 bulkhead on your housing. The system is only compatible with Ikelite strobes.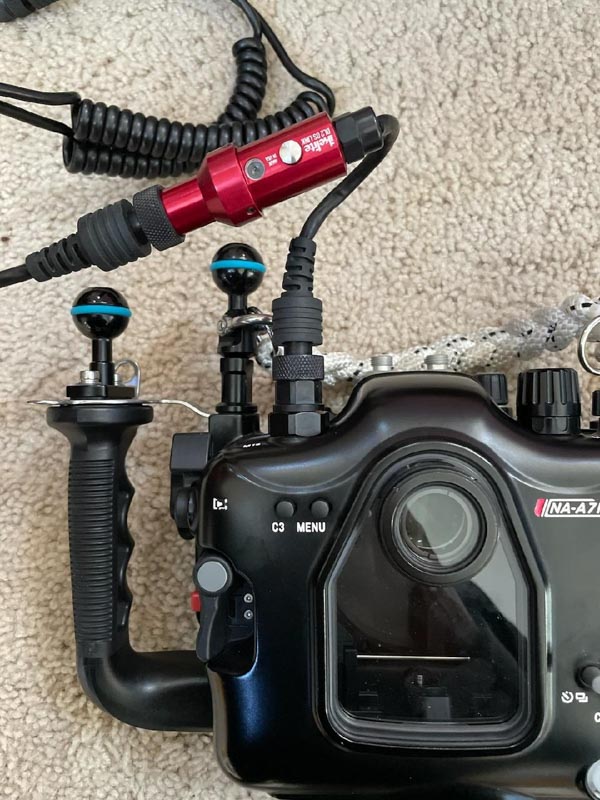 What is TTL?
TTL stands for "through the lens metering." It's a phrase that gets thrown around a lot with often little understanding. TTL is a mode on your strobe where your camera tells the strobe the right power to expose the scene. It's basically an "automatic" exposure mode for your strobe. While many might argue that shooting in manual mode on your strobe is better, this is not always the case. Good TTL can produce accurate exposures and lets you focus on composing your scene instead of getting your exposures right. The TTL mode on your strobe can be used with both fiber optic cables and electronic sync cords if you have the right equipment. Generally, the TTL with electronic sync cords is more accurate because optical sensors on strobes are more finicky than electrical sensors. But you can use TTL with fiber optic cables as well. When you are in TTL mode on your strobes, you have to make sure that you are in TTL mode or "fill-in flash" mode on your camera as well. Make sure that your metering is set to "spot" metering for the best results.
Ikeltie TTL Converters - TTL with Electronic Sync Cords
To use the TTL (i.e., "automatic") mode on your Ikelite strobes with electronic sync cords, you need a TTL converter. This is a package of electronics that attaches to your electronic sync cord either inside your housing (via the hotshoe of your camera) or outside your housing (directly to the cord). The converter takes the electronic signal from your camera with information from your camera that tells the strobe the right power to fire at. The the strobe receives the signal the exposure should be accurate. If the TTL is accurate, you will not need to touch the exposure controls on your strobe.
How Good is Ikelite TTL?
Ikelite produces some of the best TTL converters on the market when combined with their electronic sync cords and their Ikelite brand strobes like the Ikelite DS 161. We spent a whole photoworkshop to Socorro, Mexico shooting with the Nikon Z7II in an Ikelite Z7II housing with an Ikelite TTL converter and Ikelite DS 161 strobes. We didn't touch our strobes for a single dive. We left them in TTL and enjoyed the action. Check out our review of the Nikon Z7II - every photo was taken with Ikelite TTL.
The exposure on this whale shark was perfect because we used an Ikelite TTL converter with an Ikelite DS 161 strobe. The whale shark was photographed with the Nikon Z7II and the Nikon 8-15mm wide angle lens. 1/125, f/13, ISO 640
Getting Started with Ikelite TTL with Bluewater Photo
Getting Ikelite TTL set up with your housing will require a short consultation with the knowledgeable staff at Bluewater Photo. This is because they will need to determine the bulkhead and TTL model combination that will work best for your housing and camera setup. To get started, please contact them at sales@bluewaterphotostore.com or give them a call at 310-633-5052.
Ultimately you will need the following items:
1. An M14 or M16 Ikelite to M14/M16 Adapter - $110
2. An Ikelite TTL converter and Hotshoe - Approximately $350-425 depending on the model
3. Ikelite Sync Cord (dual or single) - Approximately $100-190
4. Ikelite Strobe - We recommend the Ikelite DS 51 II, DS 160 II, or DS 230. We recommend the DS 51 II for compact shooters and the DS 160 II/230 for professional and full frame shooters. APS-C shooters can choose either. The best results with Ikelites TTL converters are with the DS 160 II and DS 230 for wide angle.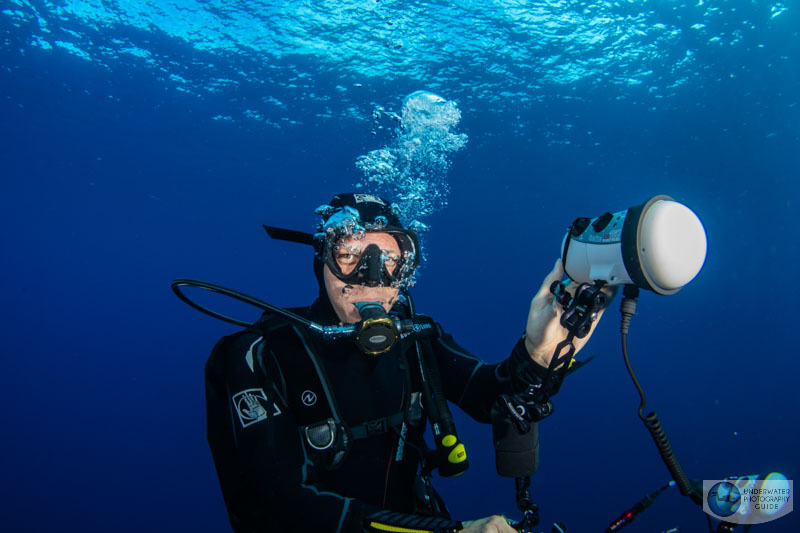 SUPPORT THE UNDERWATER PHOTOGRAPHY GUIDE:
The Best Service & Prices on u/w Photo Gear
Visit Bluewater Photo & Video for all your underwater photography and video gear. Click, or call the team at (310) 633-5052 for expert advice!
---
The Best Pricing, Service & Expert Advice to Book your Dive Trips
Bluewater Travel is your full-service scuba travel agency. Let our expert advisers plan and book your next dive vacation. Run by divers, for divers.
---