Anilao Workshop Photo Essay December 2017
Amazing underwater photography from Anilao, Philippines taken in December 2017
The Diving
Each December, Bluewater Photo returns to Crystal Blue Resort in Anilao for the annual winter photo workshop. This year, Bluewater Photo's Vijay Raman and Matthew Sullivan joined Crystal Blue Resort's Mike Bartick and ~30 guests for a week of intensive underwater (mostly macro) photography: 4 dives per day, a daily image review, and a daily presentation on some sort of underwater photography discipline. Popular topics included blackwater diving (which several guests got to participate in), snoots (think just about everybody snooted at some point during the week), black backgrounds (for dramatic portraits).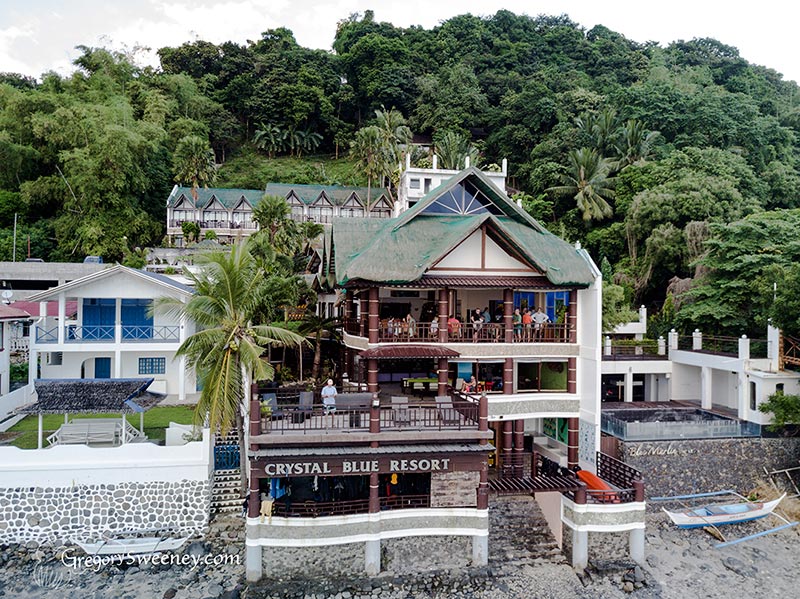 Trip Critters
The diving was top notch as always in Anilao! If you are looking for world class macro diving and some gorgeous reefs and walls, it is hard to beat Anilao as the combination of numerous different habitats allows for a huge diversity of marine critters.
Highlights on this trip included many frogfish (hairy, warty, giant, and painted), flamboyant cuttlefish, tons of mimic octopus, pygmy seahorses, blackwater diving, Lembeh sea dragons, rhinopias, nudibranchs of course. The list could go on but it would be better to just go see for yourself! Below are a selection of guest pictures made over the course of the week. Imagery improved dramatically from day one and the guests left with some very impressive photos that I myself would've been happy to have created!
Guest Photos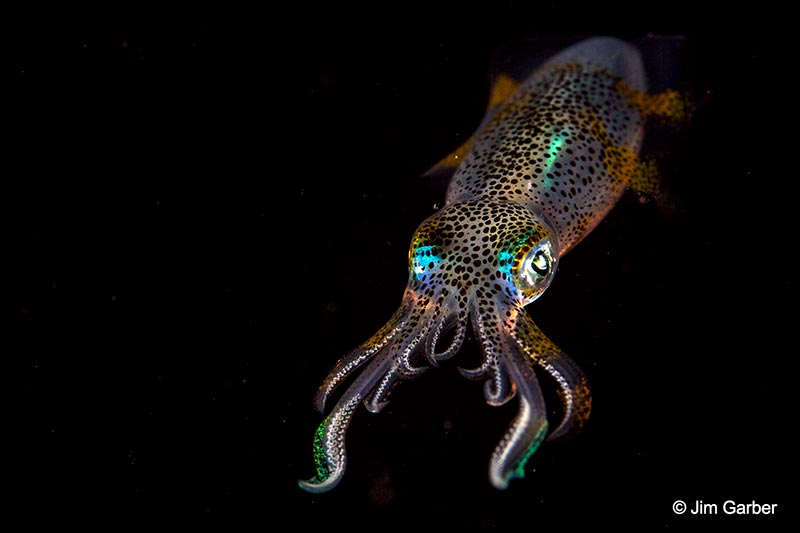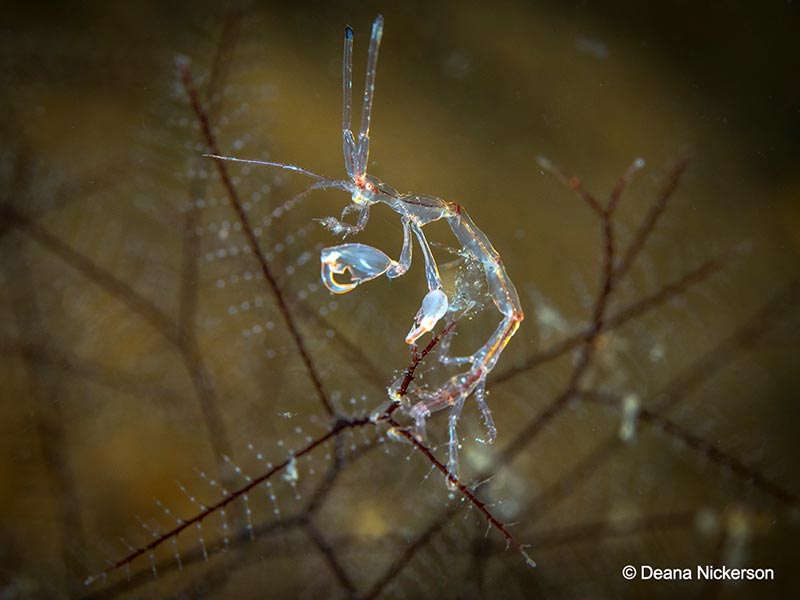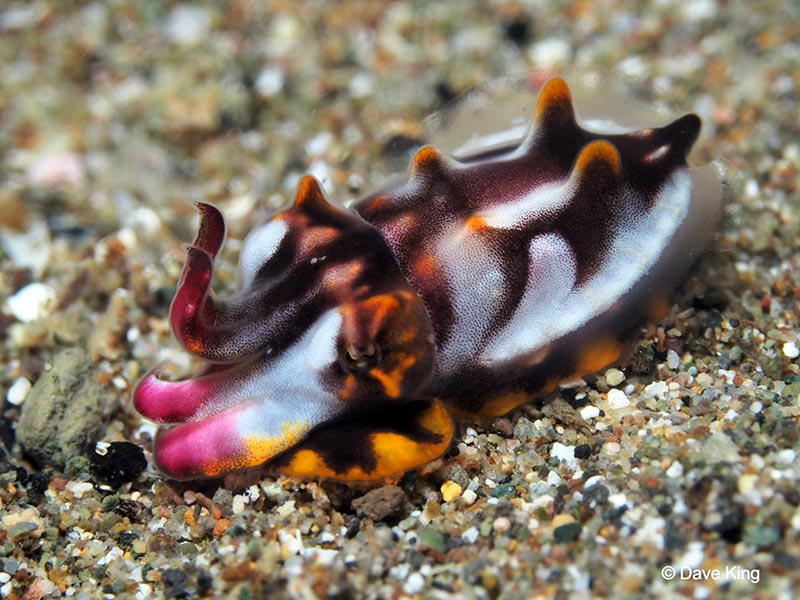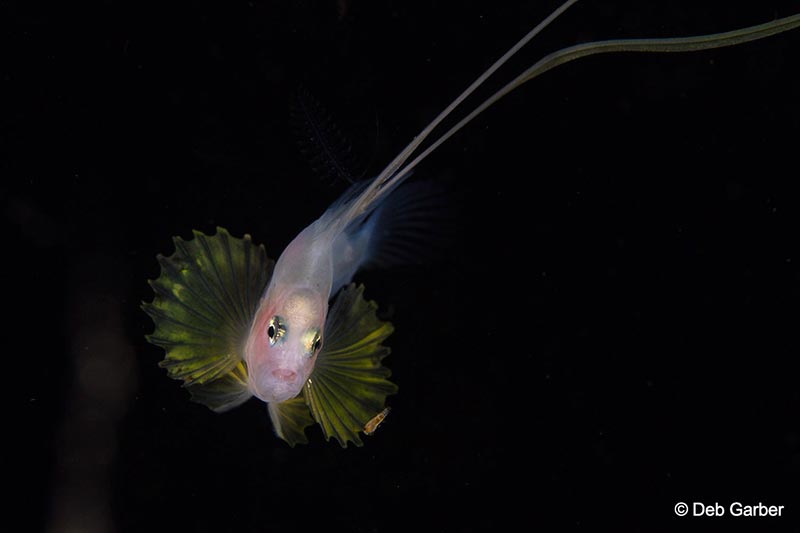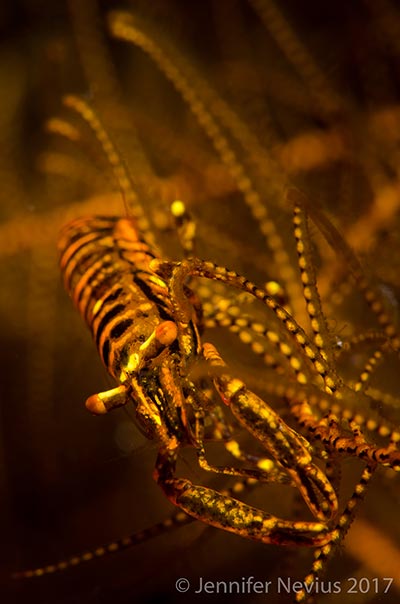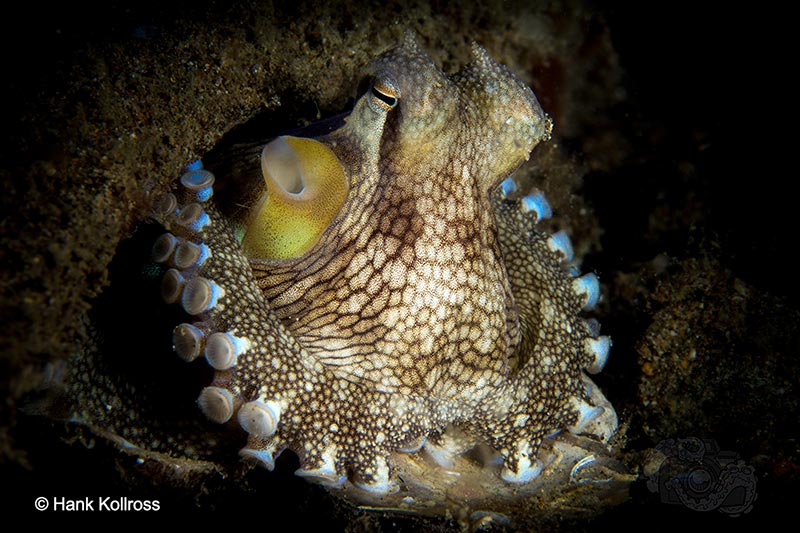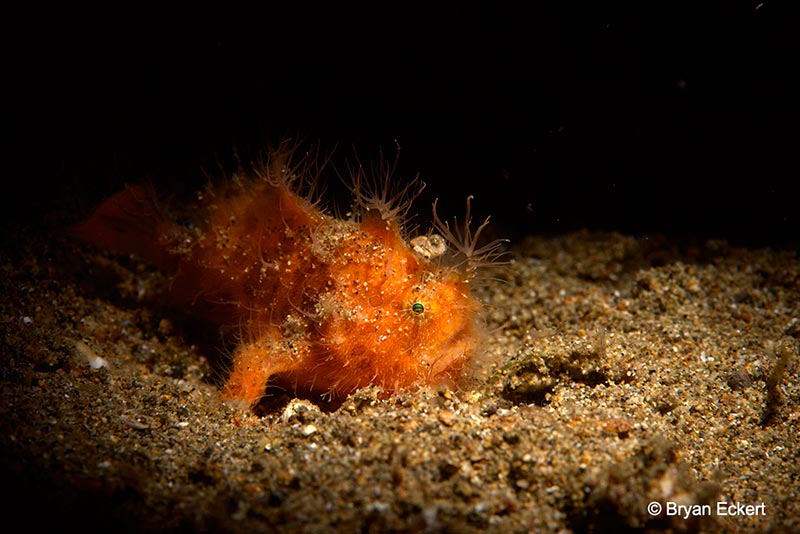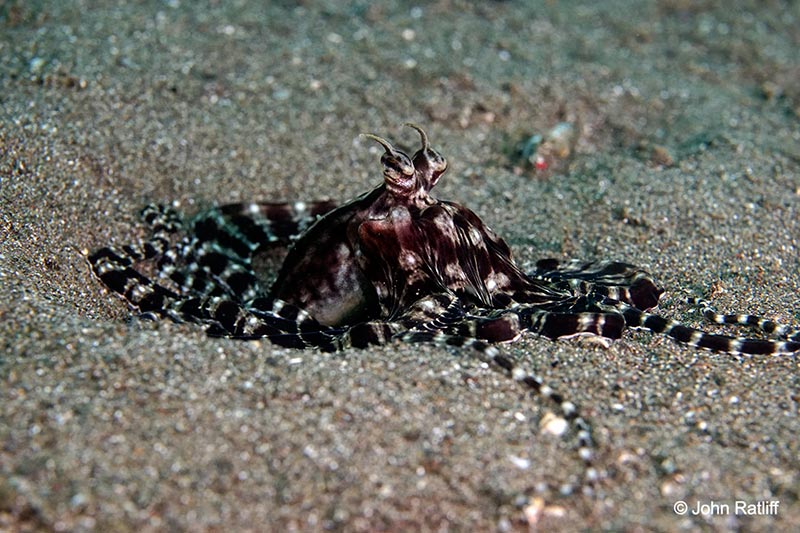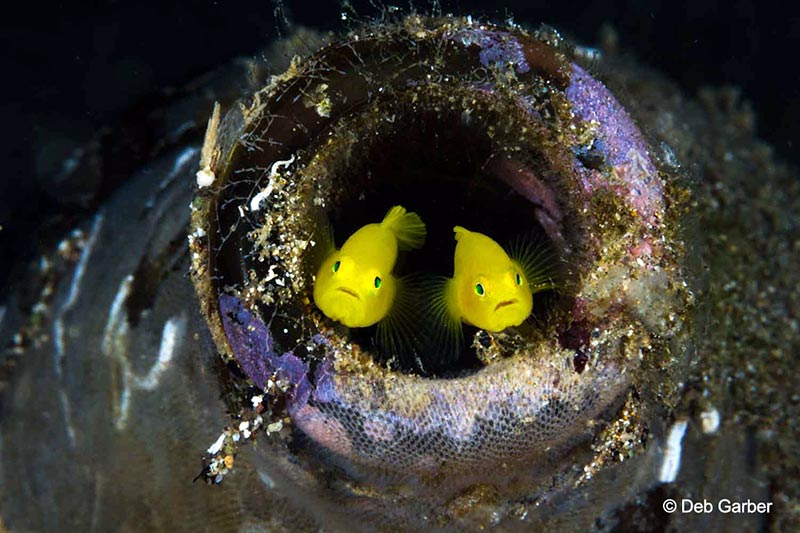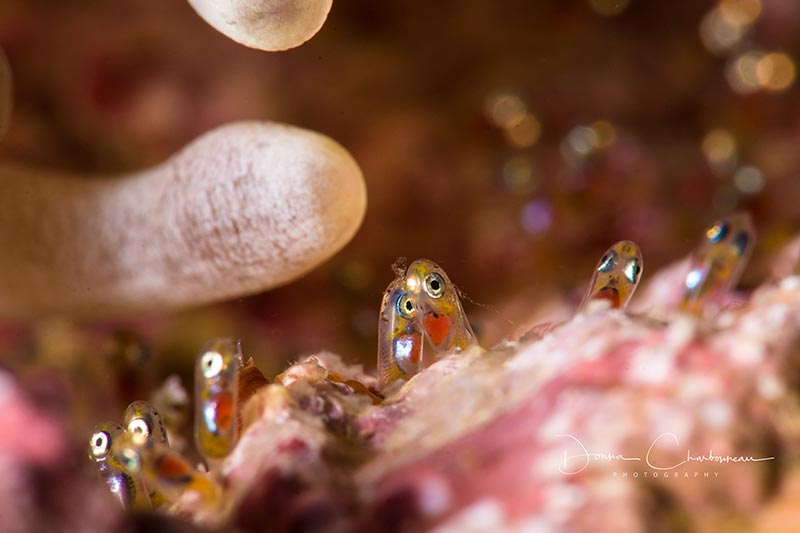 Photos From Our Trip Leaders
Lighting is everything, so when I see one of my favorite subjects, the A. striatus (AKA Hairy frogfish), I like to take the time needed to light them correctly. I used a simple 1000 lumen torch positioned far enough behind my subject to enhance the details of its hairs and dorsal fin without overnighting too much else. Lighting is one of the primary subjects that I concentrate on, when working with the guests at these workshops. – Mike Bartick
In addition to the abundance of critters in Anilao, we are also known to be the nudibranch capital of the world. We found this stunner while night diving on the CBR house reef. This super white nudi was fringed with purple. Visually, the contrast of colors was very subtle and bringing out the dark colors without overexposing the whites was a challenge. I worked at for a few minutes using my snoot before sharing it with the next guest. Our guide kept us all snapping away on another crazy, Anilao night dive. – Mike Bartick
If you want to make an omelet, you need to crack a couple of eggs. I love using metaphors to describe the different ways to challenge ourselves when striving to shoot better images. Using a snoot on a steal subject is one thing but shooting a subject that is moving is quite another. Peak of the action behavior and technical settings can both come together when we keep our head in the game. Behavior is also one of the top subjects I enjoy discussing in the morning photo review sessions. The reviews play a big roll each morning by getting everyones head in the game, refocused, and ready for fun. – Mike Bartick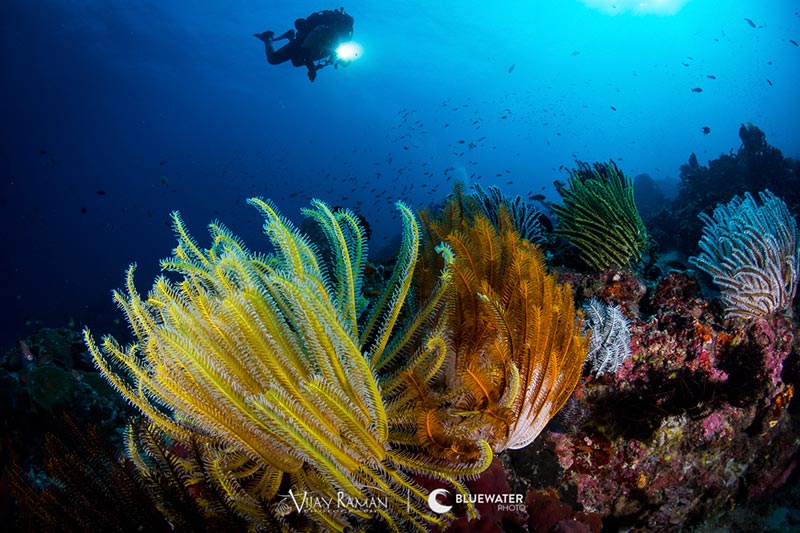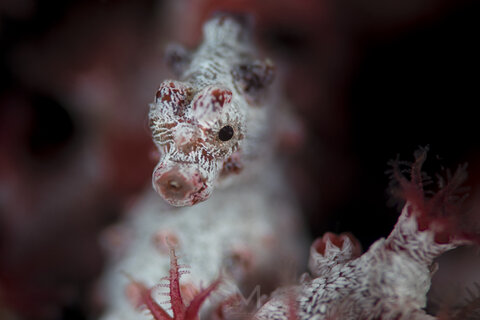 The Group
The group was amazing. On behalf of Bluewater, thank each of you for being fantastic, and please join us again somewhere in the world!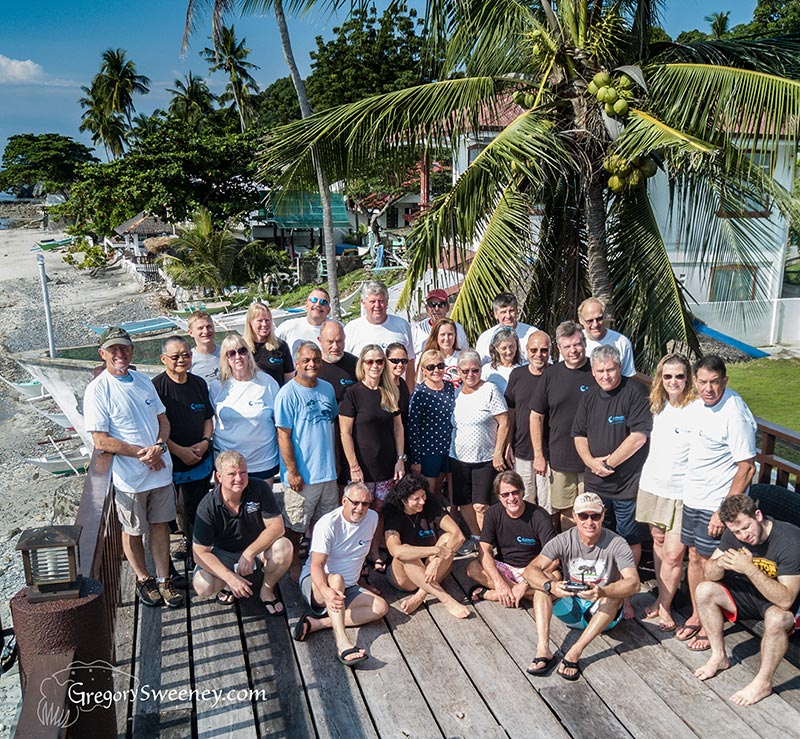 Join Bluewater Photo in April, May, and December 2018 for the annual Anilao workshops, and some amazing reef and critter diving at Crystal Blue Resort.
10 Nights: $2,299 Shared Room, $2,849 Private Room
7 Nights: $1,699 Shared Room, $2,199 Private Room
*We will hold some rooms from May 6-9, so guests can stay for 10 nights
SUPPORT THE UNDERWATER PHOTOGRAPHY GUIDE:
The Best Service & Prices on u/w Photo Gear
Visit Bluewater Photo & Video for all your underwater photography and video gear. Click, or call the team at (310) 633-5052 for expert advice!
---
The Best Pricing, Service & Expert Advice to Book your Dive Trips
Bluewater Travel is your full-service scuba travel agency. Let our expert advisers plan and book your next dive vacation. Run by divers, for divers.
---