iDiveSite Symbiosis SS3 Strobe and Video Light Review
The Symbiosis SS3 strobe and video light has a lot to offer for underwater photography and video in a small package.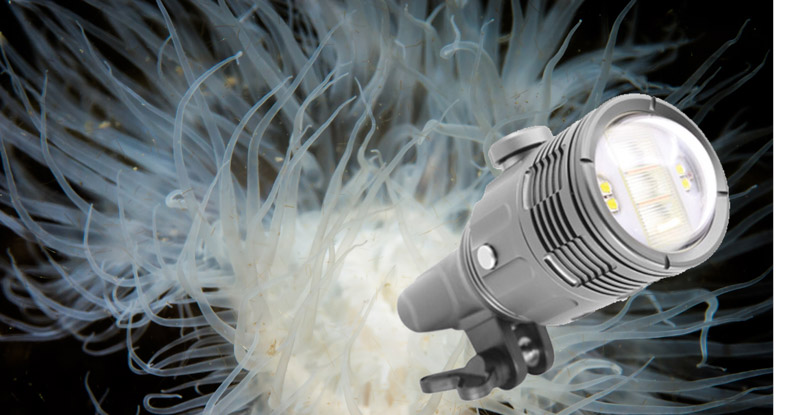 In a world where every gadget we own has more functions than their original intentions, it's only fitting that the same is happening with underwater gear. I'm not saying we'll all be able to access the internet underwater or anything like that, but underwater lighting has become a lot more versatile. iDiveSite (formerly iTorch) has spearheaded this innovation with their line of Symbiosis strobe-video light hybrid systems, making both underwater videography and photography accessible in the same dive for an unbeatable price!
The new Symbiosis SS3 strobe and video light is notable for being the most compact of the Symbiosis line systems. Rather than having a separate strobe and video light head attached to one body, the head of the SS3 can output 2800 lumens of continuous light and flashes at a guide number of 20 from one head. It's the best of both worlds in a small, 520 gram package with a streamlined control system that maintains access to all features you might need. After shooting the Symbiosis SS3 strobe and video light underwater, our staff found that this system has the best strobe output for macro photos, though wide angle photography is definitely possible as well. The video light is exceptional bright, smooth, and wide for a system of this size. If you need a lot of light for professional underwater photography, then the Symbiosis SS2 strobe is going to be the appropriate hybrid tool. But if you're a casual shooter or macro aficionado, the Symbiosis SS3 is perfect.
Status: Available now
U.S. MSRP: $399.00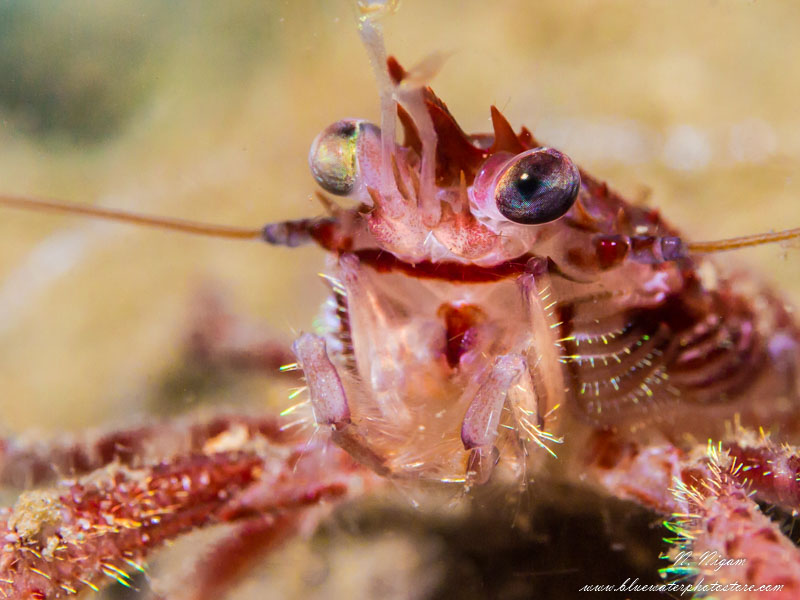 ---
Bluewater Photo Symbiosis SS3 Packages:
iDiveSite Symbiosis SS3 Strobe and Video Light
Symbiosis SS3 Flex Arm Package
---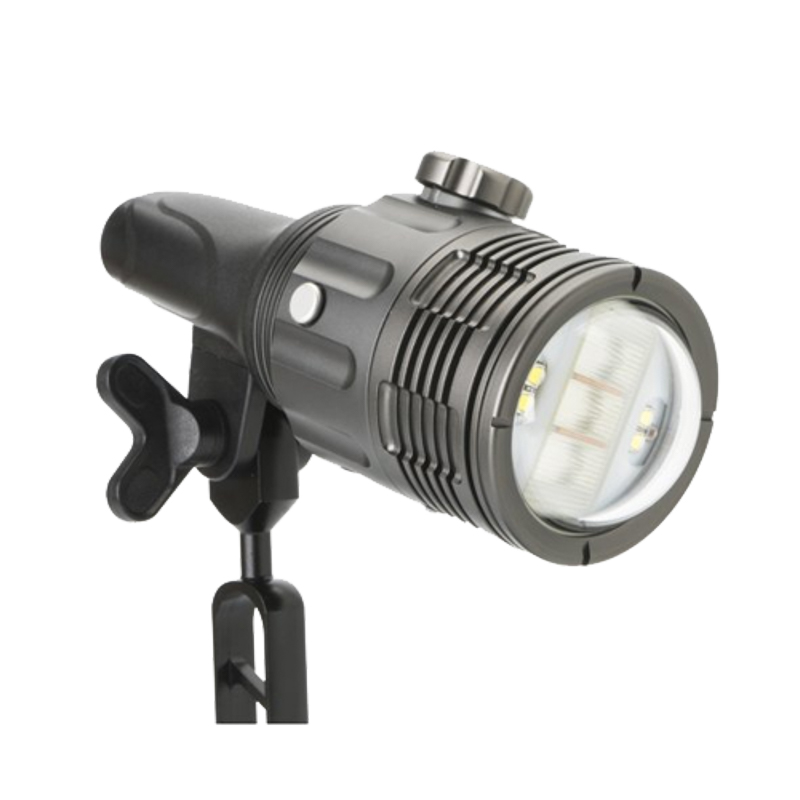 • Guide Number: 20
• Beam Angle: 105° ~ 95°
• Number of Flash: 700 (3400mAh)
• Color Temp: 5500K
• Recycle Time: 3s on full power (super fast on lower powers)
• LED output: 2800 lumen
• LED burn time: 55mins (3400mAh)
• Battery: 18650 Li-ion battery x2
• Depth Rate: 60m
• Can be used only with fiber optic cables (universal Sea & Sea style plug), no sync cord connection
• Weight with batteries: 520g (land) - 120g (UW)
• Dimension: 180mm x 95mm diameter
Build
One of the most exciting aspects of the Symbiosis SS3 is the build. Unlike the Symbiosis SS2, there is only one head on this device that outputs both continuous light and strobe light. It makes for a much smaller design than most strobes. In fact, we found the SS3 physically feels more like a video light than a strobe, especially underwater. Underwater it only weighs 120 grams! It's significantly small than the Symbiosis SS2 and most professional strobes. So if you're worried about size, the SS3 is a great option.
The body itself feels very sturdy. There is only one button and one control dial on the body which makes controlling the device very easy. Despite having minimal controls, iDiveSite didn't leave any functions out of the design. Ever control and feature is accessible with just the dial and button. The button actually keeps the strobe from turning on by accident during travel, because it needs to be clicked 5 times in succession in order to turn on the device.
Guide Number (Strobe Power)
When looking at the power of the strobe, the first thing you want to look at is guide number. A guide number of 20 is good, but it's not the best. So this strobe is powerful, but not the most powerful on the market. I find that a guide number of around 30 is the most versatile for wide angle underwater photography. This is especially true in the tropics where you need a lot of strobe power to balance ambient light or if you shoot into the sun a lot. So for wide angle underwater photography I would either use two of these SS3 strobes or look at the Symbiosis SS2 strobe/video light, which has a guide number of 32. However, for macro photography and many wide angle situations where you don't need a ton of light this strobe is more than enough power.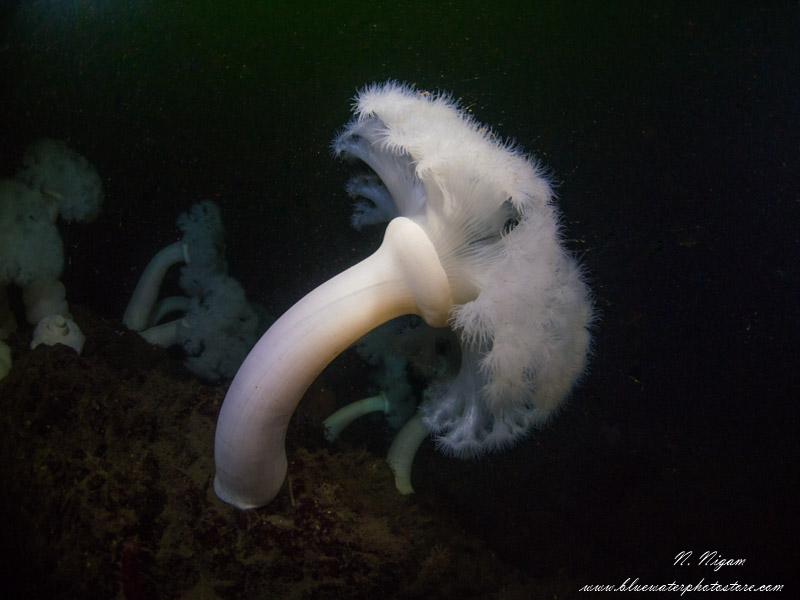 2800 Lumens (Video Power)
Our favorite aspect of the Symbiosis SS3 is the video light output. 2800 lumens is great for a light this size. It's perfect for most underwater video applications – wide or macro. The video light on the Symbiosis SS3 is actually more powerful than on the Symbiosis SS2. So we recommend the SS3 for people who are more oriented towards video than photo.
Beam Angle
The Symbiosis SS3 has a beam angle of 105° ~ 95°, which is quite respectable. We found it to be the perfect beam style for the video light to produce nice, even lighting over a wide area. It's even a little wider than the beam angle of the Symbiosis SS2. However, I was a little disappointed to see that you can't attach an additional diffuser to the front. But the front dome of the light head acts as a diffuser on its own volition.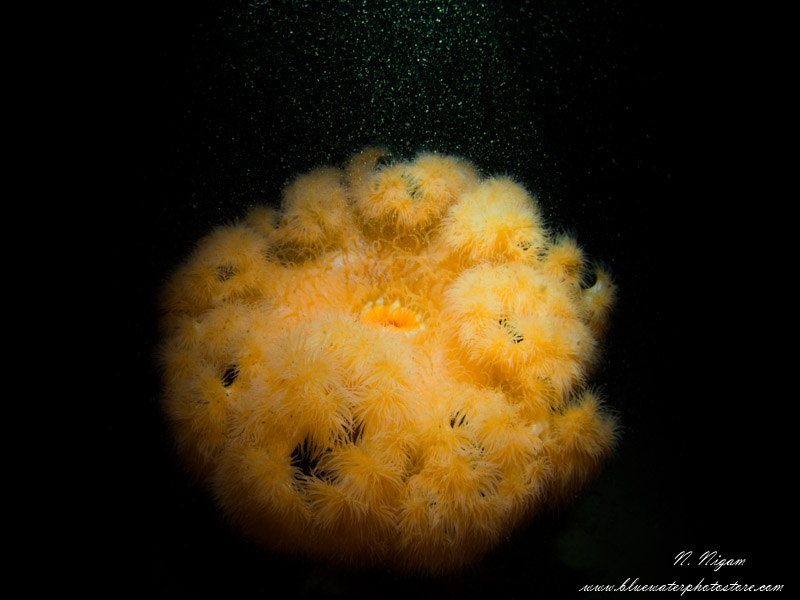 Battery Life
A video light that can burn for 55 minutes and strobes that can output 700 flashes before the battery dies is spectacular for a device of this size. I was impressed. Even when I used both functions consistently throughout the dive, I found it was possible to use this light for two to three consecutive dives.
Recycle Time
The recycle time of the Symbiosis SS3 is three seconds. This is a little slow compared to many strobes. But if you're shooting at lower than full power, which is the situation in most cases, then the recycle time jumps up by a lot. I did find the Symbiosis SS3 to be slower than its SS2 cousin, but not by too much. It certainly didn't ruin the dive for me. If you're shooting quick and wide scenes with a lot of light output, then it might start to become more of an issue.
TTL with Any Camera
The Symbiosis SS3 has an ingenious TTL training mode where the strobe learns the flash pattern of your camera. So no matter how your camera pre-flashes, the SS3 will learn its pattern and fire consistently with the camera. This means the Symbiosis SS3 can sync with any camera as long as it can be connected via fiber optic cable. I found that this feature worked pretty good, but you might need to run through learning mode a couple times before the strobe really syncs correctly with the camea.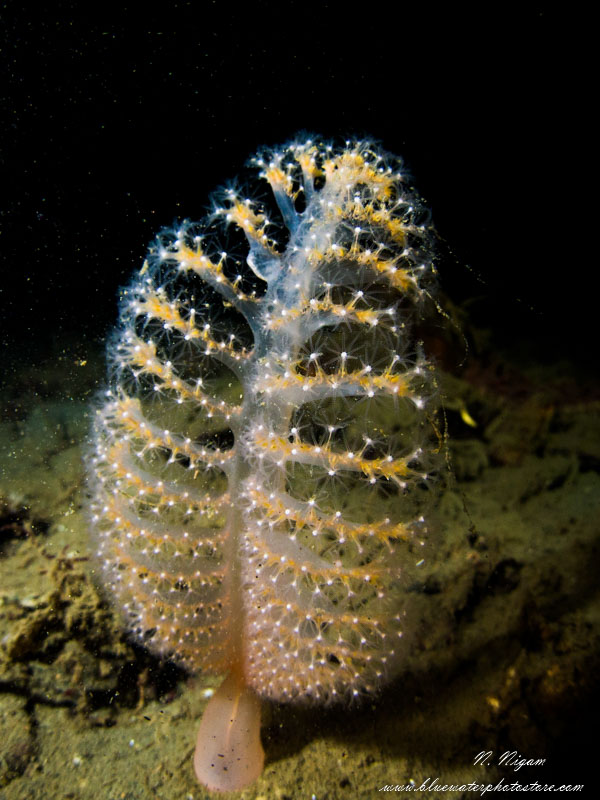 Video Light Modes
There are multiple video light modes on the Symbiosis SS3. The video light itself has five power levels. There's also a white light and red light mode. The red light is great if you are using the SS3 as a focus light (another great use), and you want to sneak up on a shy subject. Many underwater creatures can't see red light, but camera's can still use it to focus. The Symbiosis SS3 can also use the strobe mode while still being in video mode.
Pros
• Video light and strobe in an amazingly small package
• Excellent video light output power and beam angle
• Excellent battery life
• TTL training mode
• Light but sturdy build
Cons
• Strobe output could be brighter (guide number 20)
• Recycle time on the slow side (3s)
• No option to add diffusers
Sample Video
Symbiosis SS2 vs Symbiosis SS3
Although it would seem from the name that the Symbiosis SS3 is the next generation of the Symbiosis SS2, its not. They're more like cousins than siblings. The Symbiosis SS2 is the more professional option when it comes to hybrid strobe-video light systems. It has a higher strobe output with quicker recycle times and more strobe functions. The Symbiosis SS2 is equivalent to more professional strobes on the market like the Sea & Sea YS-D2J whereas the Symbiosis SS3 is equivalent to the YS-110. The SS2 is also bulkier than the SS3 with two output heads on one system.
So we recommend the Symbiosis SS3 for casual photographers, video oriented shooters, macro lovers, and avid travelers. We recommend the Symbiosis SS-2R for professional underwater photographers, photo-oriented shooters, wide angle lovers, and people that don't mind a little extra bulk for a two-in-one package.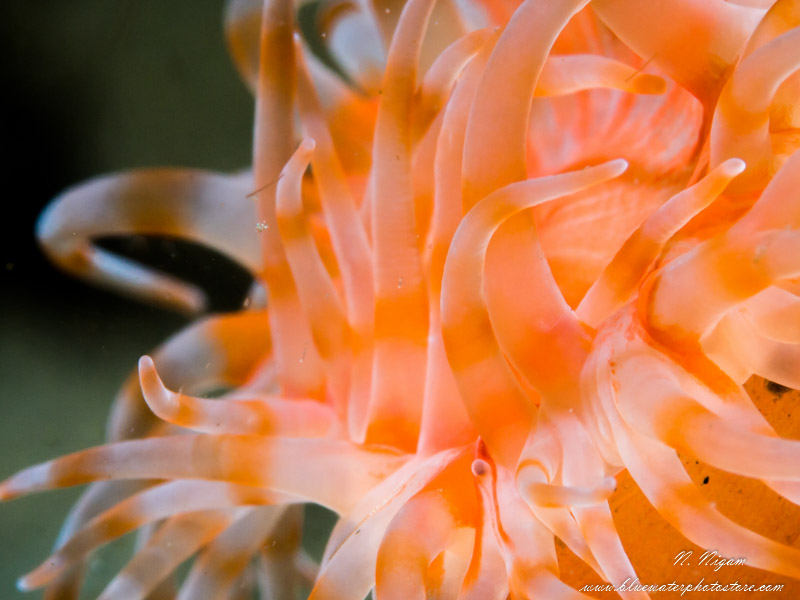 Conclusion
The Symbiosis SS3 is an amazing option for anyone looking to take video and photos in the same dive. For the variety and quality of features this device offers, the price point really couldn't be better. After testing the strobes in the cold, dark waters of the Pacific Northwest, we found that it performed well, especially for underwater video and macro photography. In general, we recommend the Symbiosis SS3 divers that need a simple and light design, macro photographers, video shooters, casual photographers, and people who are looking for budget-friendly options.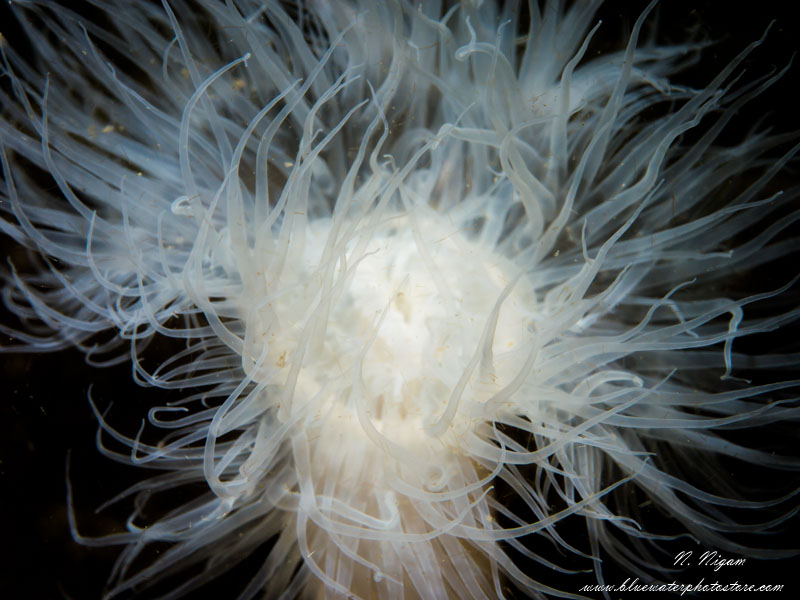 ---
Bluewater Photo Symbiosis SS3 Packages:
iDiveSite Symbiosis SS3 Strobe and Video Light
Symbiosis SS3 Flex Arm Package
---
SUPPORT THE UNDERWATER PHOTOGRAPHY GUIDE:
The Best Service & Prices on u/w Photo Gear
Visit Bluewater Photo & Video for all your underwater photography and video gear. Click, or call the team at (310) 633-5052 for expert advice!
---
The Best Pricing, Service & Expert Advice to Book your Dive Trips
Bluewater Travel is your full-service scuba travel agency. Let our expert advisers plan and book your next dive vacation. Run by divers, for divers.
---