Featured Artist: Steve Rosenberg
Seasoned professional underwater photographer, Steven Rosenberg, shares his knowledge, and the success of ReefID.org.
Featured Artist: Steve Rosenberg
Seasoned professional shares his knowledge, and the success of ReefID.org
Photos and Text by Steve Rosenberg
I got started in underwater photography in the early Seventies, when the fully manual Nikonos camera was state of the art. I started out by packaging images and articles for a myriad of dive related publications in the US and abroad. My first book assignment of a dive guide for northern California was contingent on being able to deliver a finished manuscript, together with images, literally in a six-week time frame. Fortunately, I had worked diligently on all aspects of my photography, putting together an extensive library of marine life, diver, and topside photos, and I had kept detailed notes on dive sites. I accepted the assignment for the first, of what was to be many fun and rewarding book assignments.
Juvenile loggerhead turtle trying to intimidate his reflection in my dome port.
The film days
At that time, all underwater photographers used film. When we traveled to exotic locations, we took packages of film that we had kept stored next to the frozen abalone in our freezers. Unless we were lucky enough to be on a liveaboard dive boat that offered E-6 processing for developing, we wouldn't see any of our images until after we returned home. We didn't have the luxury of digital review, unlimited shots, or Photoshop. When we found an interesting and cooperative subject, we bracketed exposures by taking 5 or 6 shots of that same subject using a series of consecutive F-Stops. That left us with a pretty good chance of getting 6 or 7 reasonably well exposed images out of the entire roll. Bottom line, if we got 6 slides out of every roll (and therefore from each dive) that were properly exposed and in focus, that was not only acceptable but time to pop the bubbly! Of course, we also had to address backscatter. Our only option was to learn how to position our strobes to minimize or avoid it in the first place.
My approach
Perhaps it was this background that has fostered my motivation to get the best possible image in the camera. I prefer to use manual control exposure. I usually start each dive and then each series of images by taking a few test shots to dial in my exposure. Even when I was teaching underwater photography in the Eighties, I stressed the old rule, "get down, get close, and shoot up." This was good advice then and it is still good advice, especially for macro, close-ups, and portraits. Simply put, get down to approach and observe your subject on the same level. Get close to fill the frame, reduce the amount of water between the lens and the subject, and minimize problems with negative space, such as clutter and distracting objects. Shoot up to use water to simplify your background and add drama/impact to the image.
Coconut octopus in Lembeh.
Great advice
One thing I have observed about many photographers is that once they find their subject, they seem to be in a rush to get the picture taken and move on. There is certainly nothing wrong with concentrating on first getting a technically good image of a subject. My advice would be that this is only the first step. When I find a subject that catches my attention, I challenge myself to do something different. I think the interesting and fun part of underwater photography is to try to present your subject in an unusual way and push the aesthetic possibilities.  Take the time to look at the subject from a different perspective and maybe try adding character or personality traits. Play with lighting to give your shot a different look or dimension.
Do your homework
Another thing I try to do to give me an edge is to find out as much as I can about possible subjects before diving a site. This allows me to select the best lens for the dive and gives me some foresight on how to set up strobes. Tips on behavior also give me the opportunity to anticipate what a subject might do in certain situations.

A number of years ago (about thirty actually), I was free diving in Ke'e Lagoon on the northeast shore of the Island of Kauai. I spotted a really unusual looking fish. It seemed to be sitting upright on the sandy bottom in a depression in a coral head, balancing on its pectoral fins. I was intrigued because I had never seen anything like it. I made a mental note of my observations and I remember describing it to the staff at the local dive shop as being reddish brown in color, about four inches long, having a solid dorsal fin that sloped downward toward its tail and the appearance of rocking side to side. All I got for my efforts was a quizzical look and a shrug of the shoulders. How cool would it have been if I could have pulled out my iPhone and Googled an identifier website and punched in fish, location, color, general body shape, and a description? I would have almost instantly known that I had not been hallucinating, but that I had just seen a Taenianotus triacanthus or red leaf scorpionfish.
Today this is becoming a reality. A couple of years ago, John Fifer, a friend and dive buddy, shared his visions for a new website called ReefID.org. It was apparent to me that the project would be a great identification resource for snorkelers, divers and anyone who had an inquisitive nature and a love for the ocean. From that date we have collaborated on the project. I agreed to populate the initial database with thousands of my images from a wide variety of destinations around the world. It was also obvious that the site would also be a great outlet for marine photographers of all experience levels, who wanted to have their images published. The site also provides a vehicle to allow everyone to share trip reports with friends and to contribute their own images of vertebrates and invertebrates to the burgeoning database.
Underwater photography equipment
I currently use a Nikon D300 in a Subal housing, with twin Sea & Sea 250 strobes. My favorite lenses include the Nikkor 60mm macro, the old style Nikkor 105mm macro, the Nikkor 12-24mm wide-angle lens, and the Tokina 10-17mm fisheye lens.
More underwater photography by Steve Rosenberg
Caribbean reef shark was dutifully posing so I could change my shutter speed to get the light rays.
Wunderpuss swimming through the water column in Lembeh Straits.
My daughter, Shanon, posed vertically for an over-under shot in the Kasawari-Lembeh pool.  She won the trip by winning the Monterey Shoot-out photo competition on her third and fourth divies with a camera!

These mandarin fish were swimming vertically up to my waiting lens.
More about the author
Steve has been a professional underwater photographer and photojournalist since 1980. He has produced eight travel guides for dive destinations, including The Hawaiian Islands, Cozumel, The Turks & Caicos, The Galapagos Islands, The Bahamas and Northern California, and has written hundreds articles for various U.S. publications on dive destinations, underwater photography, and marine biology. He has also produced numerous coffee table books on various destinations. Thousands of his images have appeared in books, magazines, and posters, as well as on stamps, advertising, and art work worldwide. He has also won more than 250 awards for his photography in international competitions, including a First Place Award in the prestigious Han Hass Competition in Austria. He received the Scuba Schools International Platinum Pro Certification for 5000 dives in 1996 and has been diving since the late 1960's. He is an active member of the Society of American Travel Writers (SATW). Steve is a senior board member and contributing editor for ReefID.org.  He can be contacted at sgr@pacbell.net.
Further reading
---
Support the Underwater Photography Guide
Please support the Underwater Photography Guide by purchasing your underwater photography gear through our sister site, Bluewater Photo and Video. Click, or call them at (310) 633-5052 for expert advice!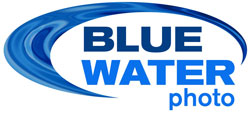 ---

 
SUPPORT THE UNDERWATER PHOTOGRAPHY GUIDE:
The Best Service & Prices on u/w Photo Gear
Visit Bluewater Photo & Video for all your underwater photography and video gear. Click, or call the team at (310) 633-5052 for expert advice!
---
The Best Pricing, Service & Expert Advice to Book your Dive Trips
Bluewater Travel is your full-service scuba travel agency. Let our expert advisers plan and book your next dive vacation. Run by divers, for divers.
---