Panasonic Lumix S1H First Look & Review
Panasonic introduces the S1H, the first full-frame mirrorless cinema camera capable of 6K video!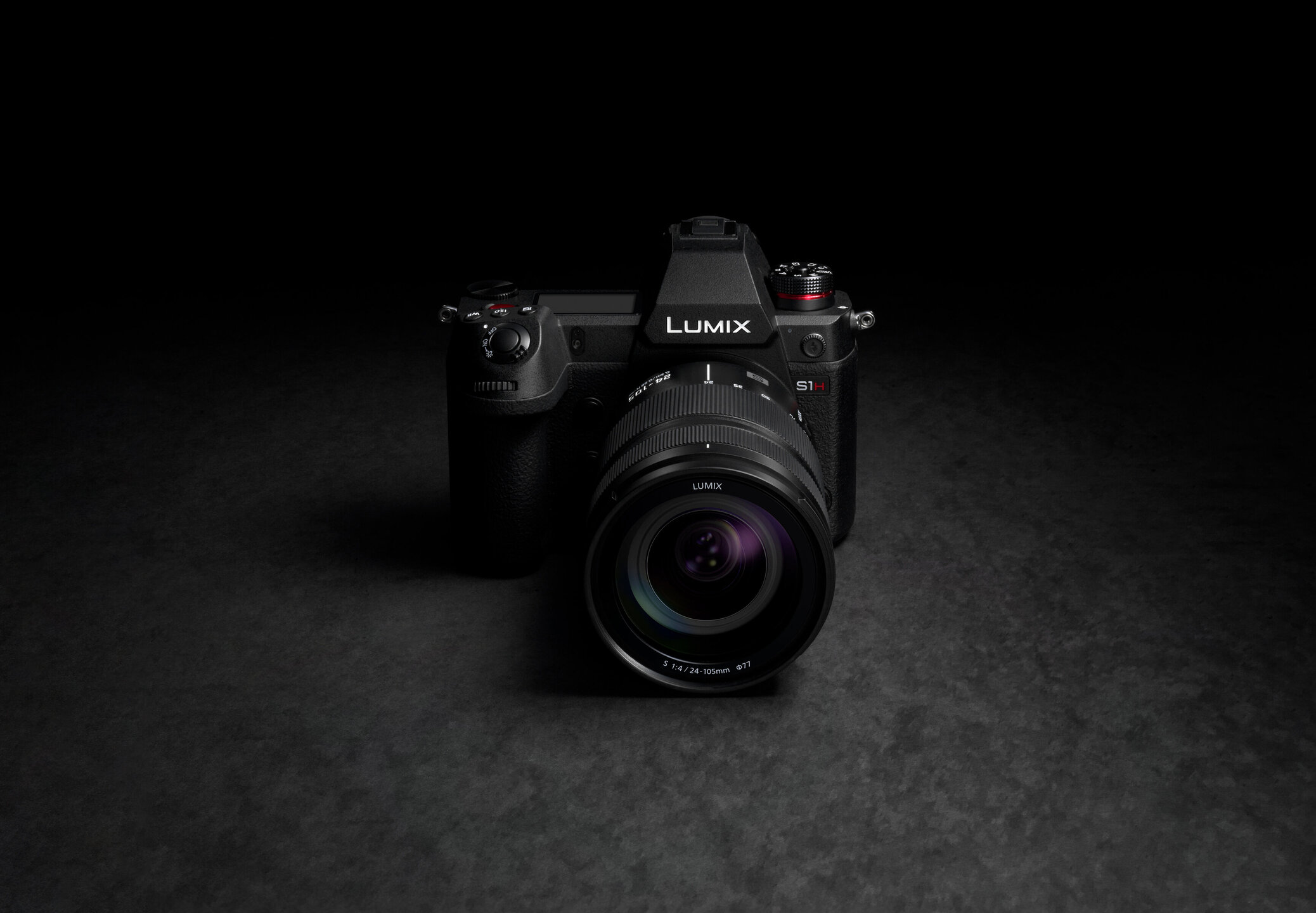 When Panasonic released the S1 and S1R earlier this year, it woke the world up to what the full-frame mirrorless revolution meant for video. But the announcement of the Panasonic Lumix S1H is a revolution in its own right. Every line of camera has its pivotal model and the S1H will be the Panasonic S-series' shining star. And all those Panasonic GH5 video shooters finally have a new system to be truly excited about. Why? It's simple, really: 6K @ 24fps on a full frame sensor!
So far Panasonic has only released a few key details and one photo of the system. But it's enough to raise eyebrows. Unlike with the Panasonic S1 and S1R, the S1H is promising a long list of powerful specs, and we hope that its performance reflects what is written on paper. If it does, then the Panasonic S1H could change the field of underwater videography as no other full-frame mirrorless camera comes close to offering the same kinds of video specs. In fact, only the Panasonic S1/S1R, Nikon Z6/Z7, and Sony a7 iii series are still the only cameras that offer full-frame 4K video in a mirrorless camera. The Canon EOS R can only shoot 4K with a 1.8X crop. The Panasonic S1/S1R are a step better for video than other full-frame mirrorless cameras as they offer 4K video @ 60p, instead of a lower frame. But their high price points and lack of lens options has dulled the excitement from those looking to upgrade to full-frame from the Panasonic GH5. There's no doubt the Panasonic S1H will fill this niche, and rise up to become the first true full-frame mirrorless cinema camera.
Availability: Rumored release in Fall, 2019
U.S. MSRP: estimated to be around $4000 for S1H body
Panasonic S1H Specifications
• 6K @ 24 fps (3:2 aspect ratio) – world's first interchangeable lens camera that can do this
• 5.9K @ 30fps
• 4K @ 60 fps with 10 bit recording
• Accommodates 4:3 Anamorphic mode shooting as well as a variety of recording formats
• Larger than S1 and S1R to keep from overheating
• 225-area DFD contrast-detect autofocus system
• Sensor-shift image stabilization
• 5.760K-dot 120Hz OLED EVF (electronic viewfinder)
• V-log picture profile with 14+ stops of dynamic range
• No limit on recording time (but the camera may stop recording if it overheats)
Panasonic Lumix S1H vs Sony A7S III vs Panasonic GH5
In releasing the specs for the Panasonic S1H, Panasonic is goading Sony to do better. After releasing the Sony A7R III and A7 III over the past two years, Sony has been a little slow in updating the A7S II – the alpha line's video focused full-frame mirrorless system. We don't know yet how the Sony A7S III will look, but it will likely be able to shoot 4K @ 60p, record in 10 bit, and have no time restriction. That being said, we have no idea what the max video resolution will be and if it can live up to the Panasonic S1H's 6K. There is speculation that the Sony A7S III will be released later this summer. If that's the case, then Sony has to meet a high bar to keep Panasonic in its place.
On the other hand, in the announcement of the Panasonic S1H, it finally looks like there's an excellent upgrade option in the future for micro four thirds sensor, Panasonic GH5 and GH5S users. In fact, we expect that the Panasonic S1H will be almost like having a full-frame Panasonic GH5S.
Panasonic Lumix S1H for Underwater Photography and Videography
Although the Panasonic S1H is still in its developmental stages, the specs that have been released can help us infer a lot about what this camera will do for underwater photography and underwater video. Although the Panasonic Lumix S1 and S1R cameras are designed for both photography and videography, Panasonic announced the S1H is specifically designed as a cinema camera. With its current specs it is hard to infer if the S1H will be a viable option for underwater photography – but likely it will not.
For underwater video, on the other hand, the S1H could be the future. At an estimated retail price of $4000, the S1H is on the expensive side for a camera body. But it is also the only interchangeable lens camera that can capture 6K video. Real underwater cinema set ups that can shoot more than 4K video start to reach prices that exceed the price of many cars. So this is an economical option for any underwater videographer looking to capture the finest details the oceans have to offer. Moreover, 4K @ 60p with 10 bit recording promises beautiful color tones between shadows and highlights. And the V-log picture profile has our mouths watering. Being able to capture 14+ stops of details is a dream for any underwater videographer facing difficult lighting conditions where a single scene can include bright sun and dark abyss. We do hope and expect that the S1H will have two card slots to capture all this extra data with at least one being an XQD. We also hope that there will be a larger assortment of the L-mount lenses for the Panasonic S-series by the time the S1H is released. If the right lenses are out there then it will be time for any avid underwater videographer to migrate over to the Panasonic S1H. No other interchangeable lens camera will have this kind of video capability. Beautiful color tones and trend setting underwater details are on the horizon for capturing our blue (and green) oceans.
Conclusion
The Panasonic S1H is bound to be a trend setting camera for underwater video. We can't wait until it's releases so we can get it underwater. We just hope that by that time, the L-mount alliance will produce the underwater lens options we've been looking for. If everything falls together than the underwater video community could very well be looking at the world's most affordable underwater video set up that can shoot a higher resolution than 4K. And I can't wait to see the footage that comes from that….
SUPPORT THE UNDERWATER PHOTOGRAPHY GUIDE:
The Best Service & Prices on u/w Photo Gear
Visit Bluewater Photo & Video for all your underwater photography and video gear. Click, or call the team at (310) 633-5052 for expert advice!
---
The Best Pricing, Service & Expert Advice to Book your Dive Trips
Bluewater Travel is your full-service scuba travel agency. Let our expert advisers plan and book your next dive vacation. Run by divers, for divers.
---