Sunburst Photo Tutorials
Underwater photography tutorial series for wide-angle sunbursts

Sunbursts are an exciting element to add to your underwater wide-angle shots. They can be incorporated into a composition as a background element or as a means to bring more energy into an otherwise simple scene.
The techniques for shooting sunbursts are generally the same, but can take many forms depending on water clarity, depth, camera settings, distance to foreground subject(s), power of your strobes and position of the sun in the sky. The most common composition setup for sunbursts is close-focus wide-angle.
The tutorials below discuss the many aspects of shooting underwater sunbursts.
Guide to Shooting Striking Sunbursts
Shooting Sunbursts and Sunballs
Photographing a Perfect Sunburst
If there's something you want to learn about sunbursts that you don't see in these tutorials, email me at brent@uwphotographyguide.com and we'll get an article up on the site. Enjoy!
Underwater photography tutorial series for wide-angle sunbursts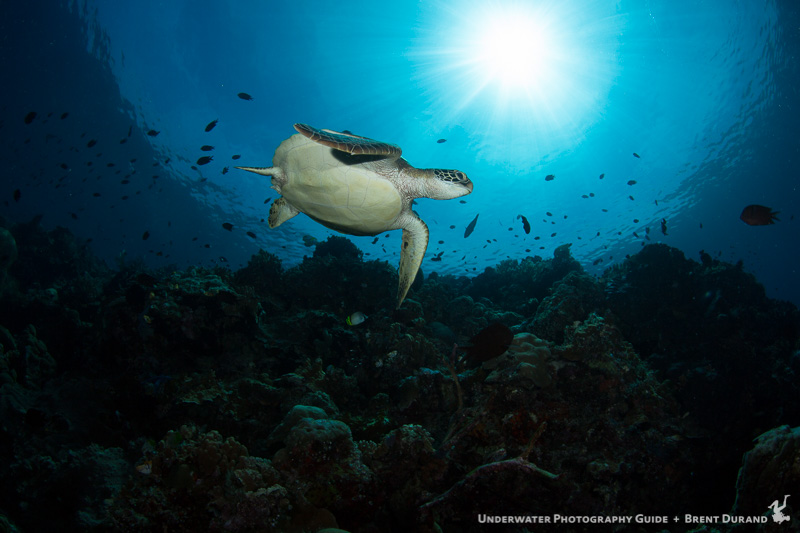 SUPPORT THE UNDERWATER PHOTOGRAPHY GUIDE:
The Best Service & Prices on u/w Photo Gear
Visit Bluewater Photo & Video for all your underwater photography and video gear. Click, or call the team at (310) 633-5052 for expert advice!
---
The Best Pricing, Service & Expert Advice to Book your Dive Trips
Bluewater Travel is your full-service scuba travel agency. Let our expert advisers plan and book your next dive vacation. Run by divers, for divers.
---