Canon EOS R6 Review
The Canon EOS R6 is the best value underwater camera with a 20.1 MP full-frame sensor capable of 12 fps burst shooting, 4K video @ 60fps, and IBIS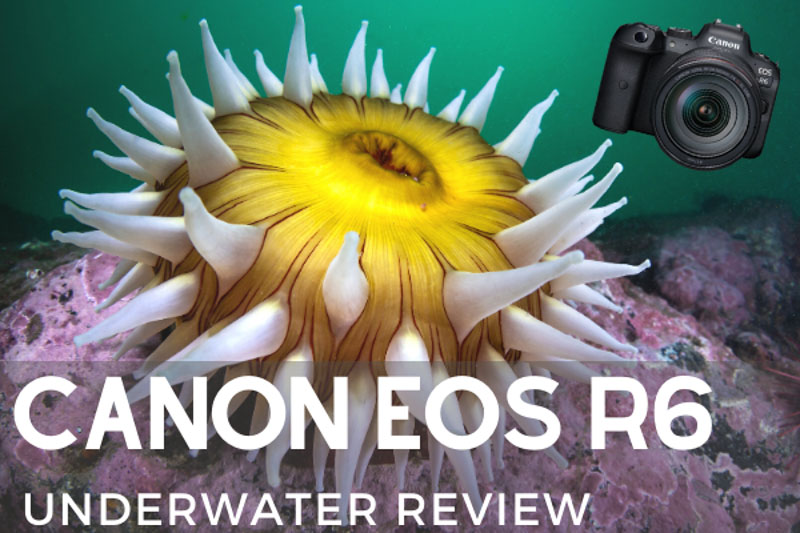 The Canon EOS R6 is Canon's newest prosumer level EOS R camera model released alongside the groundbreaking EOS R5. Despite being released alongside a formidable older sibling, the R6 is not to be overlooked. For underwater photographers and videographers that don't need ultra high resolution photos and video, the R6 is most certainly the camera of choice for creatives that need the best bang for the buck in a full-frame camera.
Canon EOS R5 vs R6
Why choose the R6 over the 8K behemoth of the R5? The R6 still has all the bells and whistles of the R5 including In-Body Image-Stabilization (IBIS), 12 fps/20fps electronic burst shooting speeds, autofocus points covering 100% of the sensor, animal eye autofocus tracking, etc. In terms of video capability, it is capable of 4K @ 60fps using the full width of the sensor, which is a fast enough frame rate for most underwater videographers. Those who want to slow down their video even more for better stability will benefit from the R5's 4K/120p recording. Finally, the R6 ranks slightly better than the R5 for low light capability - making it a compelling camera for cold water underwater photographers. Overall, the R6 is the more rational choice for photographers looking for pro and enthusiast-level performance at a great price point. The R5 is a better option for serious video shooters that are looking to shoot RAW video internally and want 8K video for cropping with the option to shoot 4K/120p. Macro photographers might also want to take a look at the Canon EOS R5 as it is much easier to do tight crops in post processing with a 45 megapixel camera.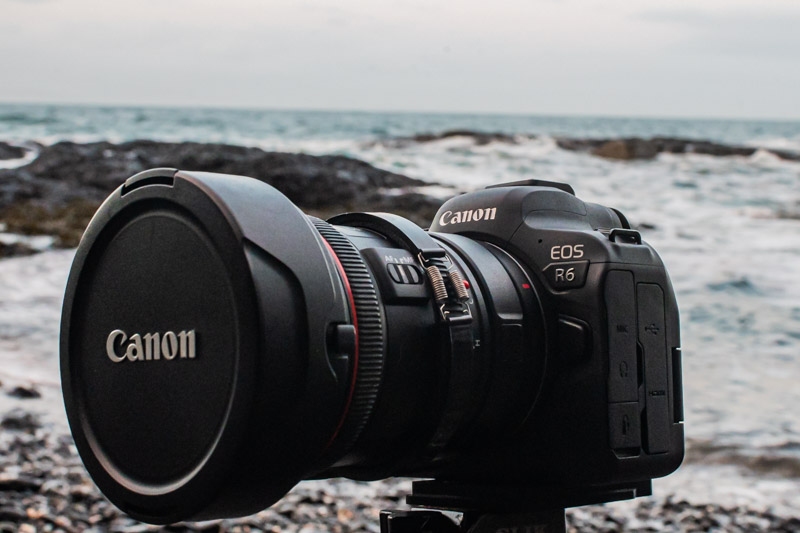 Canon EOS R6
Canon EOS R6 Body Staus: Shipping Now!
Contact sales@bluewaterphotostore.com to order a housing and for updates on housing releases.
U.S. MSRP Canon EOS R5: $2,499
---
Jump to Section
EOS R vs EOS R6 | Specifications | Key Features
EOS R6 for Underwater Photo and Video | Who Should Buy? | Underwater Lenses
Underwater Housings | Conclusions
---
Purchase a Canon EOS R6 underwater housing at Bluewater Photo:
Nauticam Canon EOS R6 Underwater Housing
Ikelite Canon EOS R6 Underwater Housing
Sea & Sea Canon EOS R6 Underwater Housing
Aquatica Canon EOS R6 Underwater Housing
Isotta Canon EOS R6 Underwater Housing
Marelux Canon EOS R6 MX-R6 Underwater Housing
Need help choosing a housing? Check out our Canon EOS R6 Underwater Housing Buyer's Guide
Check out Bluewater's recommend Canon EOS R5 and R6 Underwater Settings
---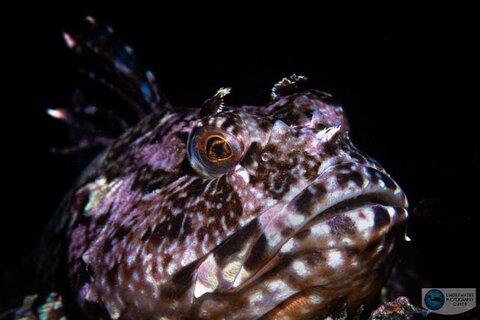 Canon EOS R6 Compared with Canon EOS R
The original Canon EOS R was Canon's first attempt at a full-frame mirrorless camera. With many good options from Sony and Nikon, it fell short. Fortunately, the Canon EOS R6 addresses many of these concerns.
For underwater photography, Canon was lagging behind Sony and Nikon because of a lack of in-body image-stabilization. The Canon EOS R5 and R6 are Canon's first cameras with IBIS, capable of 7-8 stops of correction when combined with a stabilized lens. The EOS R6 also has the capability of shooting 12 frames per second with the mechanical shutter (20 fps electronic), vs the 8fps on the EOS R! Did we mention dual card slots?
The EOS R6 has a new 20.1 MP CMOS sensor, related to the sensor on the Canon 1DX Mark III. Strangely enough, this is actually less resolution than what was originally available on the 30.3 MP EOS R. It's a strange decision for Canon which prices the cameras at similar price points. In every other way, the EOS R6 is a more advanced camera, but we were disappointed to see such a low resolution. However, the lower resolution does help the R6 achieve amazing low light feats including lower noise in high ISO photos as well as high burst rates.
For underwater videography, Canon fell short of it's competitors by offering cropped 4K video in the EOS R. The EOS R6 goes above-and-beyond at addressing these concerns with 4K video up to 60 fps using an acceptabl 16:9 crop (1.07X). It should still be more than enough for most professional underwater videographers - especially compared to competitors like the Nikon Z6. Any underwater video shooter should make the obvious choice of choosing the Canon EOS R6 over the EOS R. It's going to be a more difficult decision for underwater photographers who may benefit by choosing the original EOS R for an additional 10 megapixels of resolution.
Canon EOS R6 Specifications
Key Canon EOS R6 Specs
20.1 Megapixel Full-Frame CMOS Sensor and Digic X processor
Canon's first 5 axis In-Body Image-Stabilization (IBIS) which works in conjunction with optical IS RF and EF lenses. Up to 8 stops of correction
Improved Dual Pixel II Autofocus
ISO 100-102400
100% of the sensor has AF coverage!
Animal eye AF detection (for birds, cats, and dogs) - we'll see if it works for fish!
12fps burst shooting with mechanical shutter
20 fps burst shooting with silent (electronic shutter)
Dual card slots - 2x SD UHS-II
Internal C-Log recording
4K video up to 60 fps, 10-bit 4:2:2 (16:9, 1.07X crop)
HD recording up to 120 fps
3.69 million dot EVF
Dimensions: 138.4 mm X 97.5mm X 88.4 mm
Weight: 680grams (including battery)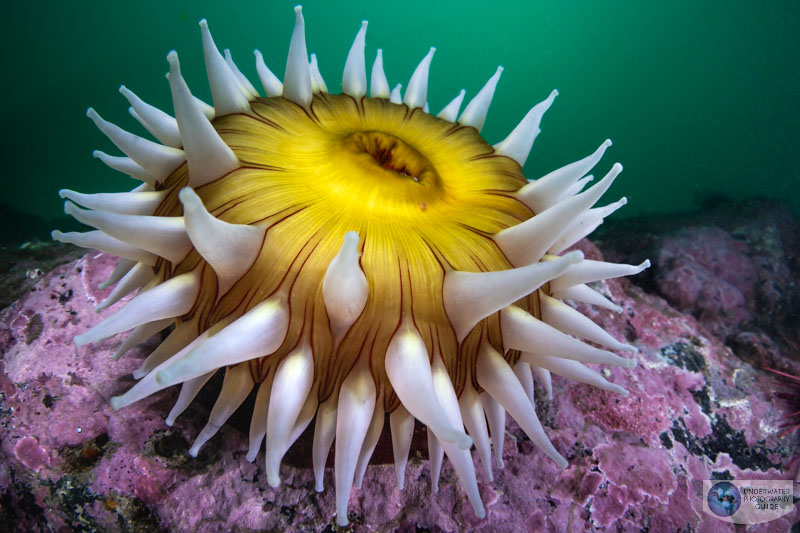 Canon EOS R6 Key Features
Body, Build, and Battery Life
The Canon EOS R6 is built similarly to the EOS R and EOS R5. Even though it's a mirrorless camera, it's only a tad bit smaller than its DSLR counterparts. In most cases, due to the size of RF and EF glass, underwater housing manufacturers will need to use their DSLR port systems. Therefore, the full EOS R6 underwater system is about the same size as a DSLR system, despite the added size benefits of mirrorless cameras. The Canon EOS R6 does require a seperate housing from the R5 and EOS R, despite there only being a 3 mm difference between the width of the R6 and R5. The R6 is slightly lighter than the R5.
The button placement on the camera is very natural. Canon users should be able to easily adapt to the system and the ergonomics of the EOS R6 are splendid. It just might be the best in its class of mirrorless camera across all brands. Canon discontinued the use of the touch bar that many found annoying on the original EOS R. They replaced it with a classic joystick control and added a wheel to the D-pad. We think these button improvements will make it an even more compelling camera from the standpoint of useability - clearly surpassing the Sony A7R IV and even the Nikon Z7.
It's important to mention the control wheel on the back of the R6 does not have d-pad button functionality. This means that if your housing does not have compatibility with the AF point joystick on the back of the camera, it will be necessary to control the triangle of exposure using the three dials on the camera. We found in our underwater tests that this came naturally after some muscle memory.
We found the batterylife in the EOS R6 to be better than the R5. Rated for 510 shots with the LCD and 380 shots with the EVF, it lasted us a full day of diving. We were able to easily do three dives with one battery, taking both photo and video, and likely could have pushed it to four dives.
Autofocus Performance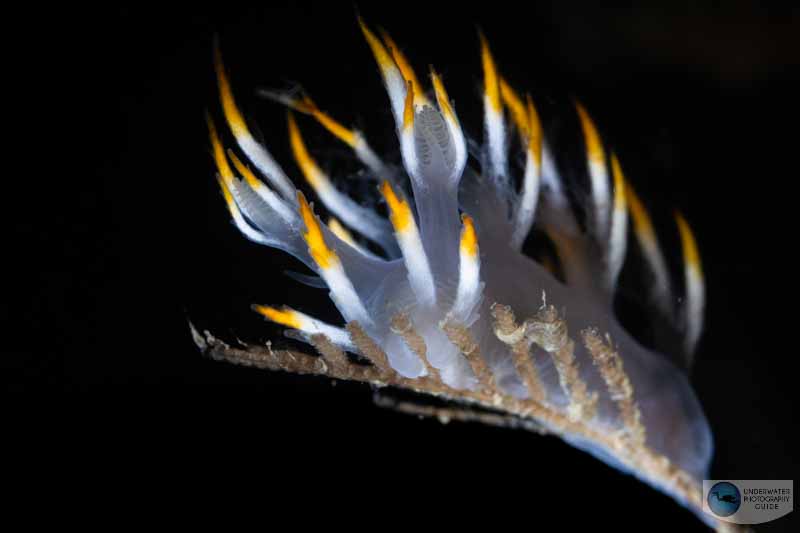 The autofocus performance on the Canon EOS R6 is spectacular for a camera at its price point. The AF system is essentially the same as the one found in the Canon EOS R5. Although it is slightly slower than the autofocus system of the Sony A7R IV and Sony A1, the autofocus is quick and snappy overall. It operated very well in low light and was significantly faster than the autofocus system found on the Nikon Z6/Z7. It's also important to note that the Canon 100mm macro is quite a bit quicker than the Sony 90mm macro, so for macro shooters, the Canon R5 and R6 could actually be better.
What is most impressive about the autofocus system in the R6 is its ability to track fish eyes. We found that the animal eye autofocus tracking identified the fish's eye about 20-60% of the time. Although this doesn't sound that impressive, it is because when the animal eye af doesn't activate you can still track specific points in the scene. Animal eye AF on the R6 is better than Sony and Nikon's equivalent, and it seems to work best with a macro lens as the subjects tend to be closer. Overall, the camera does a great job finding the right AF point even when it's not tracking. We recommend reading the underwater settings article from Bluewater Photo to learn more about how to use the camera's autofocus system.
Overheating Concerns
Almost immediatley following the release of the R5 and R6, concerns about overheating when shooting high resolution video surfaced. For the sake of size, the EOS R6 body does not have a built in cooling system. Therefor, when shooting 4K @ 60p there is a 30 minute time limit at room temperature before the camera overheats. This isn't quite as limiting as the R5 in 8K, but it is a cause for concern for many underwater videographers. At 4K @ 30p the camera can record for 40 minutes. Coldwater divers might be able to get longer run times out of the camera before needing to take a break from recording, but warm water divers could suffer shorter times. Either way, we recommend adding dessicant packets to your system to minimize fogging. Most divers should not suffer or get close to suffering from overheating underwater. We shot an even mix of photo and video and didn't have issues with overheating on any of our dives.
Image Quality and Processing
The Canon EOS R6 uses a similar sensor to the one found in the Canon 1DX Mark III. Although it's a lower resolution than the Canon EOS R, at 20.1 megapixels, it shouold be plenty of resolution for the everyday prosumer user. Moreover, because each pixel is larger, the EOS R6 should be capable of capturing photos with less noise than the R5. Unless you're an avid macro photographer that likes to crop photos to encapsulate details, we think the R6 should have enough resolution for most underwater photographers. Overall, the benefits of IBIS, burst shooting, and 4K @ 60p video outway the EOS R's original 30.3 MP. The lower resolution on the R6's sensor also yields better low light performance because each pixel is larger and able to capture more light. In our tests, the low light performance was slightly better than the Canon R5, especially for video, but there isn't a huge discernable difference unless you should at high ISOs.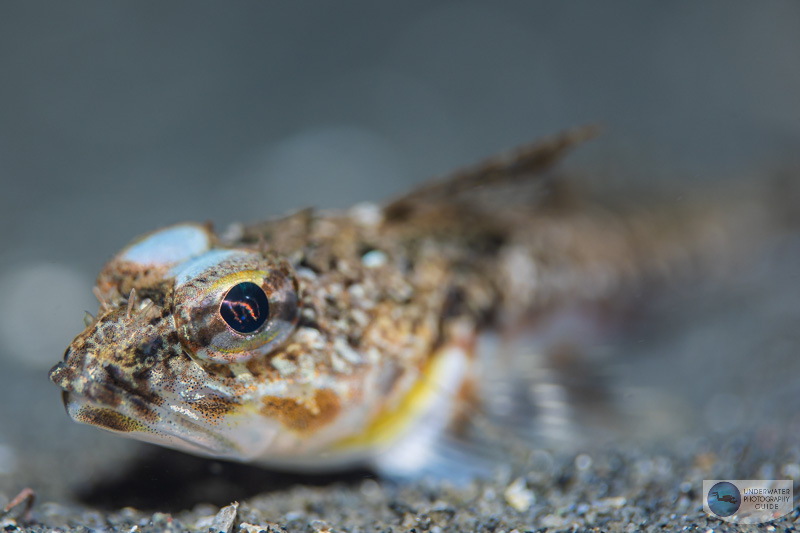 Because Canon kept the resolution a little lower than standard, the R6 is capable of amazing feats with the Digic X processor. This includes burst shooting rates of 12 fps (20 fps with the electronic shutter). With a RAW buffer capacity of 240 shots, you'll be able to capture literally any action - no matter how quick! It's important to note that the R5 is capable of a 180 shot buffer with a CFexpress card, so photographers that like to capture quick animals may want to consider the R6 instead.
5 Axis In-Body Image-Stabilization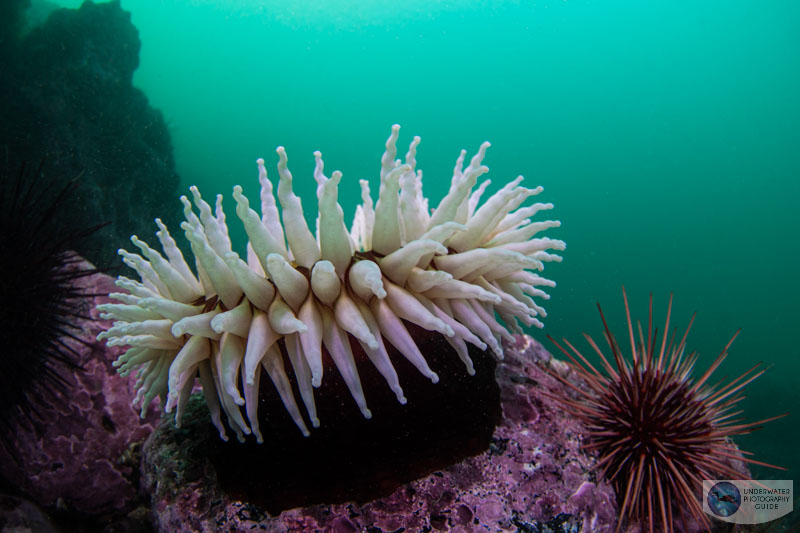 Our favorite new feature on the Canon EOS R6 is the newly implemented 5-axis in-body image-stabilization (IBIS) system. IBIS is where the camera sensor in the camera body moves slightly in resoponse to camera movements as if it was on a gyroscope. While IBIS is a popular system found in mirrorless cameras, Canon debuted their own, technologically superior version with the R5 and R6. Canon's IBIS is capable of up to 8 stops of corrections. This means that you can shoot handheld photos with shutter speeds up to 8 stops slower and not get motion blur from camera shake.
Canon EOS R6 for Underwater Photography
After a week of diving with the camera, we think the Canon EOS R6 is the best value full-frame camera for underwater photography. It features most of the same technologies found on the industry-leading R5 with compromizes in resoluton. The main difference between the R5 and R6 is $1400 and 25 megapixels of resolution, and that is the choice many underwater photographers are gooing to have to make. Although the R6 does perform better in low light situations with slightly less noise at higher ISOs, the difference is not enough to be factored into the decission.
Underwater Photographers who post mostly online and on social media and don't need to do large prints should find 20.1 megapixels to be sufficient. Macro photographers who do tight crops in post processing may need to consider another camera. Regardless of resolution, the image quality and dynamic range on this camera is excellent.
Overall, our favorite features on the R6 were the quick and accurate autofocus system and the incredible IBIS system. The autofocus system on the R6 is as fast as any industry leading camera, and we found some of our shots were saved entirely on the basis of it's intelligence. The eye autofocus tracking sysem worked especially well when we shot macro photos of fish, and in many cases we came home with shots that otherwise would have been impossible (like the upside down warbonnet we photographed below). Other than the R5, there is no other camera with an IBIS system like the R6. For photographers in low light situations that want some color in their background, you can now shoot at very low shutter speeds without having to worry about camera shake messing up with your photos. We shot down to 1/8th of a second and we could have dropped lower if we needed to!
Finally, with amazing burst speeds of up to 12 fps mechanical and 20 fps electronic, the EOS R6 will be an excellent camera for wide angle shooters who need to photograph quick, moving subjects. Combined with newer strobes like the Sea & Sea YS-D3 that can recycle than strobes of yesteryear, the R6's burst rate can also be a useful tool for low light photographers that might not need to do a larger strobe dump.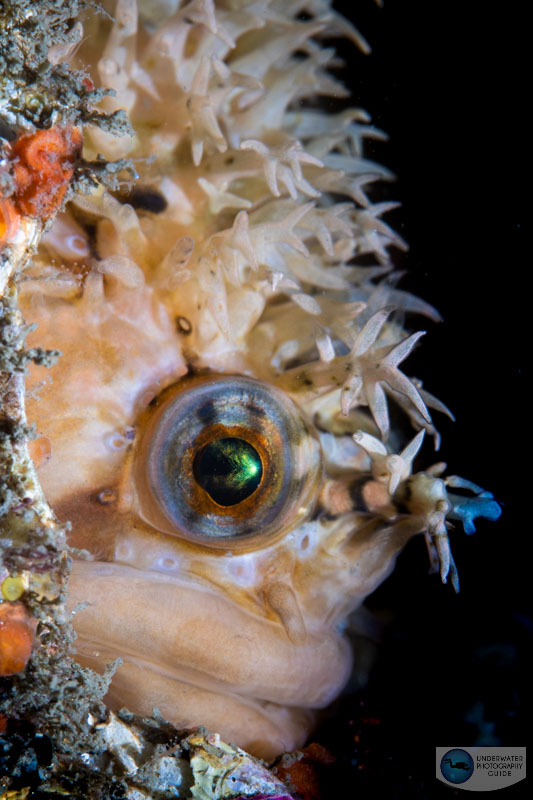 Canon EOS R6 for Underwater Video
The Canon EOS R6 is just as capable for underwater video as it is for photgoraphy. The R6 (almost) solves one important issue raised with the original EOS R - there's (almost) no 4K crop! We say almost because the R6 captures 4K in 16:9, not DCI - utilizing 94% of the sensor width. Although this results in a 1.07X crop, it is not enough to cause any issues with field of view. Videographers will still be able to make use of the field of view of their lenses.
Being able to record at 60 frames per second is a must for underwater video shooters because of the high-motion environment beneath the waves. Shooting at 60fps allows you to slow down your video and stabilize it. The R6's ability to shoot 4K @ 60fps is one of the top reasons we recommend this camera as currently one of the best hybrid cameras on the market for underwater video. Combined with up to 8-stops of correction with the R6's IBIS system, you would be hard pressed to find more stable video. In fact, we were easily able to shoot handhelds macro video with a 100mm lens! Overall, we found the stabilization on the R6 to actually be better than the Sony A7S III, even using Sony's new "active steadyshot" mode.
Although the R6 has fewer options than the Sony A7S III for post production, we found the C-Log profile in the R6 to be very useful for color grading. We found our color graded clips to have better dynamic range and details than our clips shot with the standard profile. Because the R6 can shoot 10-bit 4:2:2 footage internally, post processing with C-Log can result in a beautiful, detailed gamut of color.
There are two majore differences to consider between the Canon EOS R5 and R6 for underwater video. The R5 can record RAW video and it can shoot 8K/30p & 4K/120p. If you shoot in quick-action environments or are a macro video shooter, the R5 might be a better option as a video camera. If you do significant post processing, then RAW video is also a better option than Log. However, if you need low light performance the R6 is still a better video camera, and the Sony A7S III is the best.
Who Should Consider Purchasing the Canon EOS R6?
The Canon EOS R6 should be seriously considered as a camera of choice by experienced enthusiasts and professionals looking for a camera at a great price points. It might not have the resolution of the R5, but it certainly has the capability. So if you're ok giving up some detail, while retaining enough every day use, then you can't go wrong with the R6.
Lens Options for Underwater Photography
Because the RF lens mount is so new, there are only a few RF lenses that could be viable for both wide angle and macro photography in the future (e.g., Canon RF 15-35mm f/2.8L for wide and RF 35mm f/1.8 IS Macro for semi-macro and portraits). These RF lenses are superior to EF lenses because the shorter flange distance of the RF mount allows for sharper corners. However, when it comes to lens focal lengths available for underwater photography, there is nothing quite as good as the available EF and EF-S lenses with the EF-EOS R adapter - particularly when it comes to fisheye and macro lenses. We are excited to see many more RF lenses arrive in the near future.
Canon RF 85mm f/2 IS STM Macro Lens: This new lens will be a promising and exciting addition to the RF line up for underwater photography. It will be a good option for full frame shooters that want a lens that's faster than the EF 100mm macro and don't mind the close working distance. The RF 85mm macro will be an excellent lens for blackwater diving an any situation that requires taking full advantage of the EOS R autofocus system. We look forward to taking this lens underwater to test if corner sharpness is truly superior with RF glass.
Recommended Underwater Lenses with the EF-EOS R adapter
Macro
Macro lenses enable to you get close up shots of little critters.
Canon EF 100mm f/2.8L Macro IS: This is the best macro lens for small and shy subjects due to a larger working distance. It's also an essential tool for supermacro photography when combined with a macro diopter. We tested this lens with the Canon EOS R and loved how sharp the photos were and the working distance for skittish subjects.
Nauticam Super Macro Converter: The Nauticam super macro converter (SMC-1) is a wet diopter that can help capture sharp macro and super macro images. It's the strongest, sharpest diopter on the market. If you are a super macro photographer, this diopter is best used with the Canon 100 mm f/2.8 macro.
Wide Angle Fisheye
Wide angle fisheye lenses allow for an ultra-wide field of view but result in a distorted image. The distortion is reduced underwater to the angle of refraction of light through the water.
Canon 8-15mm f/4L circular fisheye: This is going to be the best choice for a full-frame fisheye lens. At 8mm, the lens vignettes over itself creating a cool, artistic, circular fisheye affect. For traditional fisheye images, just zoom into 15mm and you will capture beautiful ultra-wide angle shots without vignetting. We tested this lens with the Canon EOS R and loved its functionality and quick autofocus with autofocus tracking.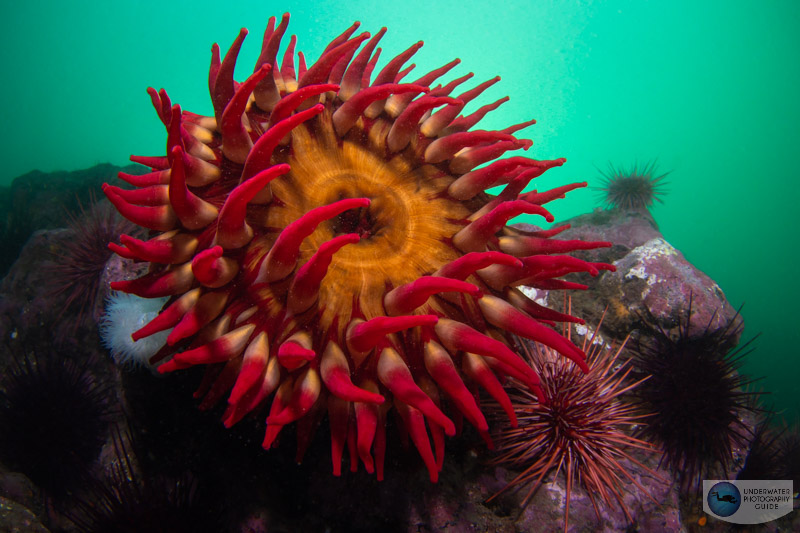 Rectilinear Wide Angle
Rectilinear wide angle lenses retain a wide field of view but do not exhibit the distortion found on fisheye lenses. They are great for large animals like sharks and reefscapes.
Canon 16-35 f/2.8 III Ultra-Wide Zoom lens: This lens is the best choice for those who are buying their first wide-angle lens and don't have a strict budget. Most underwater shooters use rectilinear wide-angle lenses for shooting subjects that don't come close enough to fill the frame with a wide fisheye lens: sharks, whales, sea lions, dolphins, etc.
Canon 16-35mm f/2.8L II Wide-Angle Lens: This has been the most popular rectilinear wide-angle lens for Canon full frame. This lens sat at the top of the selection for the last few years in terms of corner sharpness, speed, and price... although that will change as more new shooters purchase the version III.
Canon 11-24mm f/4L Ultra Wide-Angle Lens: Want the widest lens you can buy? The Canon 11-24mm offers a much wider field of view than the 16mm. This perspective is great for reefscapes, massive wrecks and very wide shots where you do not want the distortion of a fisheye lens. The downside is that this lens is larger, heavier and more expensive than the other wide-angle lens choices.
Underwater Housings for the Canon EOS R6
Due to the popularity of the Canon EOS R6, we anticipate housings from all leading underwater housing manufactures. There are already some excellent housing options available from Nauticam (aluminum) and Ikelite (polycarbonate). We expect Isotta, Aquatica and Sea & Sea to announce their housing options shortly. Ikelite's housing is a light-weight polycarbonate option with excellent TTL compatibility whereas all other major housing brands are anodized aluminum. Isotta housings are very compact and complete with a red finish, Nauticam housings are compatible with Nauticam's renowned optics, Aquatica's housings are some of the most rugged available, and Sea & Sea's housings are elegantly engineered with cool features like glow-in-the-dark buttons.
If you are upgrading to the Canon EOS R6 from the EOS R, you will need a new housing. The Canon EOS R5 will also require separate housing models - be sure to check out our Canon EOS R5 housing options as well.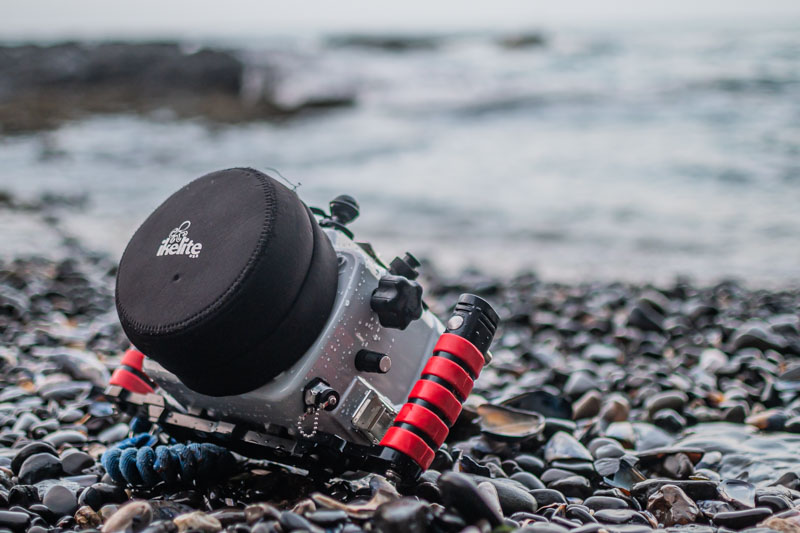 The Ikelite Canon EOS R6 underwater housing is a high quality, polycarbonate model with great underwater buoyancy and ergonomics. This housing can be used with the Ikelite Canon TTL converter and Ikelite strobes for extremely fast and accurate exposures underwater. We dived with the Ikelite R6 housing extensively in rough surf conditions and were pleased to see that it didn't take a scratch despite be dragged across a rocky shoreline.
The Aquatica Canon EOS R6 housing might be the most rugged housing for the R6 on the market. It is robust and made of anodized aluminum with a depth rating of 130m (425 ft). The buttons and dials are very robust and are designed with accessibility in mind.
The Nauticam Canon EOS R6 housing is a top aluminum housing with excellent ergonomics, HDMI Output Support for external recorders, a patented port lock system, and compatibility with professional Nauticam optics.
This Marelux Canon EOS R6 underwater housing is built from high-grade aluminum alloy which provides durability and can withstand even the toughest beatings. Ergonomics are also top-notch, all camera controls are readily available at your fingertips and all buttons are clearly labeled. Thanks to its small size, it is great to travel with.
The Isotta Canon EOS R6 anodized aluminum housing is complete with an artisanal red finish. We love the double oring seal, single hand locking system, and stylish but comfortable handles.
The Sea & Sea Canon EOS R6 underwater housing is a high-end, Japanese-made aluminum housing built to withstand any underwater conditions. It comes with useful features like glow-in-the-dark buttons and compatibility with Sea & Sea's TTL converters.
The Canon EOS R6 is our choice for best value full-frame camera in 2021. With full frame cameras becoming more affordable over time, it might also be a great option for those photographers and video shooters who would otherwise look at an APS-C camera. The R6 is packed with tech that would otherwise be found in Canon's top mirrorless offering, the Canon EOS R5, including very effective IBIS, a quick AF system with animal eye AF, 20 fps (electronic)/12fps (mechanical) burst shooting, 4K/60p 10-bit 4:2:2 C-Log video recording, and 100% AF point coverage on the sensor. Underwater, we found all of these features to be extremely useful whether we were shooting photos and video. In fact, for underwater photo and video, the R6 is one of the most balanced cameras available and does both quite well. But where one benefits in price is a compromise in resolution. So if you are ok with 20.1 megapixels, then there is no better option out there. Keep in mind, until this past decade, 20.1 megapixels on a camera would have seemed almost impossible. And as our results clearly show, megapixels aren't everything.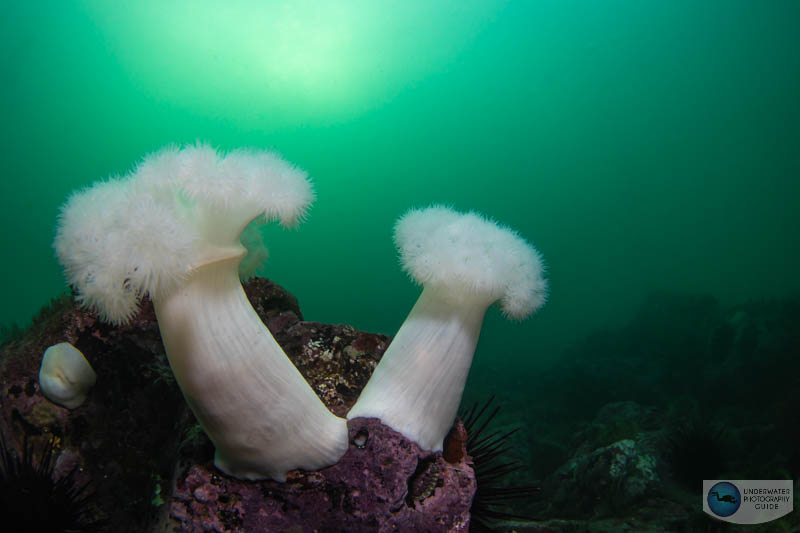 ---
Purchase a Canon EOS R6 underwater housing at Bluewater Photo:
Nauticam Canon EOS R6 Underwater Housing
Ikelite Canon EOS R6 Underwater Housing
Sea & Sea Canon EOS R6 Underwater Housing
Aquatica Canon EOS R6 Underwater Housing
Isotta Canon EOS R6 Underwater Housing
Marelux Canon EOS R6 MX-R6 Underwater Housing
Need help choosing a housing? Check out Bluewater's Canon EOS R6 Underwater Housing Buyer's Guide
SUPPORT THE UNDERWATER PHOTOGRAPHY GUIDE:
The Best Service & Prices on u/w Photo Gear
Visit Bluewater Photo & Video for all your underwater photography and video gear. Click, or call the team at (310) 633-5052 for expert advice!
---
The Best Pricing, Service & Expert Advice to Book your Dive Trips
Bluewater Travel is your full-service scuba travel agency. Let our expert advisers plan and book your next dive vacation. Run by divers, for divers.
---