Nikon Z Series Autofocus Firmware Updates
Nikon responds to user feedback with firmware updates for the Z6/Z7 scheduled for May 2019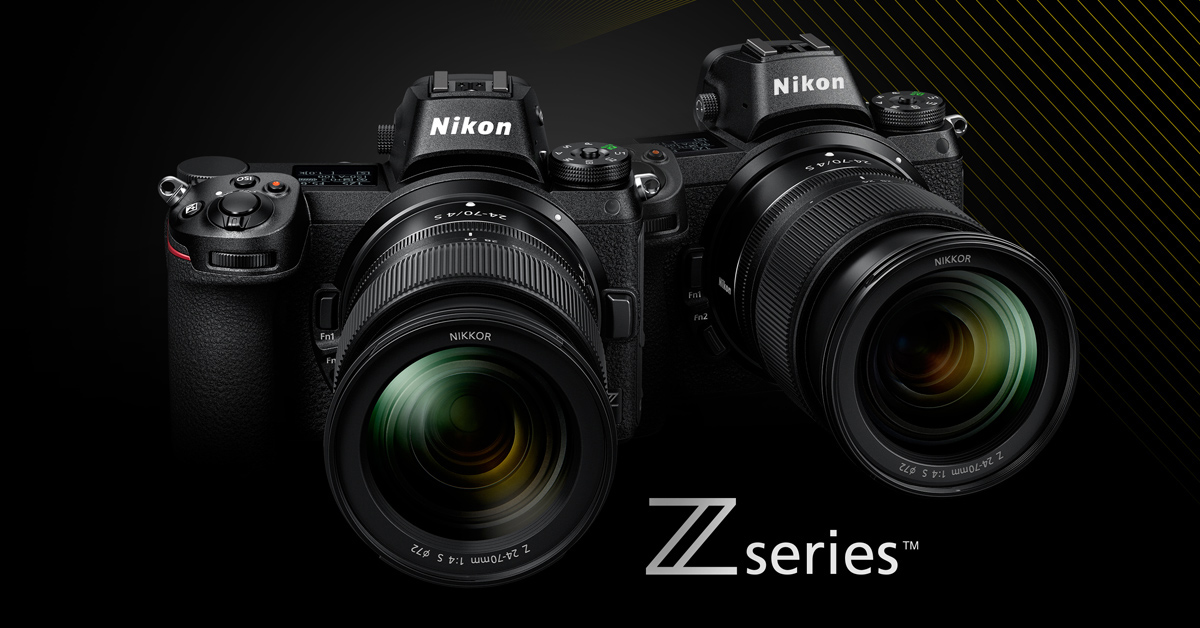 The Nikon Z6/Z7 is Nikon's flagship camera of the decade. It's their first set of full-frame mirrorless systems, and the first systems compatible with the new Z-mount. So Nikon was understandably consciences when it came to complaints about the Z6/Z7 – especially concerning the autofocus. Though we felt the autofocus was top of the line when we took the Nikon Z7 underwater, some took to the internet to complain about AF performance – claiming it wasn't as good as the Sony A7R III. Indeed, we were disappointed that Nikon left out its 3D AF tracking, but still the Z7's underwater lowlight AF capability was quick, snappy, and highly functional. Well it's about to get even better with Nikon's May 2019 firmware updates for the Nikon Z6 and Nikon Z7.
The Updates
Nikon is focusing on five key updates:
1. New Eye Autofocus function
2. Improved low light autofocus
3. Auto exposure tracking in continuous high-speed mode
4. CFexpress card can now be used in the XQD slots
5. Raw video output over HDMI
Implications for Underwater Photography
Overall, the Nikon firmware update is a direct response to concerns raised by consumers, and they did a good job addressing them. For underwater photographers, a few of these updates will not be too useful, whereas others will be very welcome.
The Eye-Detection Autofocus function will likely work only with human subjects. This makes it useful for portrait and street photography but not so much for wildlife photography. It's important to note that Eye AF will be available in both AF-S (single AF) and AF-C (continuous AF). Though it won't function as well as tracking, it will be sufficient for photographing people in most circumstances.
Improved low light autofocus is the big one for underwater photographers. As most underwater photography is in low light situations, improved low light autofocus could mean the difference of capturing the perfect shot and missing it entirely. It could also be the update that pushes a photographer on the edge about purchasing the system to choosing it over the Sony A7R III, Canon EOSR, or maybe even the Nikon D850. I certainly hope the update closes the gap.
Auto exposure tracking in the continuous high-speed mode, could be an interesting update for underwater photography. It depends on how well it works with strobes that have high sync speeds, or if it performs well in the ambient lighting conditions frequented by pelagic shooters. Overall, I think it's something to think about and experiment with if you're into shooting sharks, dolphins, whales, and other big creatures.
The update for compatibility with CFexpress cards in the XQD slot is a welcome update for people wishing to use that standard of card. The durability and storage ability (up to 1TB!) of this kind of card is certainly exciting.
Implications for Underwater Videography
Nikon certainly didn't leave out underwater videographers when announcing their updates. Support for 4K and full HD RAW video output through HDMI to an external recorder is awesome. It will give underwater videographers the freedom to work with 12-bit colors for powerful color grading capability. Improvements to low light autofocus will, of course, be appreciated. Especially by underwater photographers already happy with the full time autofocus movie mode.
Conclusions
Nikon's May 2019 firmware updates for the Z6 and Z7 might just be what the flagship system needs to win over skeptics. Directly addressing input from the consumer, Nikon has updated the autofocus, added Eye AF, increased card slot compatibility, introduces AE tracking, and allows for RAW video output over HDMI. The direct implications for underwater photo and video are exciting and make the Z6 and Z7 an even more competitive camera.
SUPPORT THE UNDERWATER PHOTOGRAPHY GUIDE:
The Best Service & Prices on u/w Photo Gear
Visit Bluewater Photo & Video for all your underwater photography and video gear. Click, or call the team at (310) 633-5052 for expert advice!
---
The Best Pricing, Service & Expert Advice to Book your Dive Trips
Bluewater Travel is your full-service scuba travel agency. Let our expert advisers plan and book your next dive vacation. Run by divers, for divers.
---