Slow Shutter Speeds in Underwater Photography
Slow Shutter Underwater Techniques
Slow Shutter Speeds in Underwater Photography
By Stanley Bysshe
A while ago, the Guide to creative Shooting Underwater, a great tutorial by the way, was published. But we all have to admit that at times our photography gets a little stale or we are on a dive and just don't seem to be inspired by what we see. That might be the time to use our cameras to their fullest potential and try some creative shots. (Actually I never know if they are "creative" until I see them in post processing!)
Shutter drag, slow shutter speeds, slow shutter synch and rear curtain synch are all terms that apply to slowing the action of your subject down to obtain a sense of motion. The effect is to have a blurred background and sometimes a partially blurred subject. But the results are quite unpredictable which make the technique a great way to challenge your photographic skills. Even with the new large LCD screens you will be surprised with your images only when you down load and review them on your computer. A teacher and friend, Mauricio Handler got me to rethink about slowing down.
Slow shutter speed usually applies to a setting of 1/60th or longer. Most of the time you will be working with a shutter speed of 1/5th to 1/8th of a second. As you will be working with flash for the most part, "slow shutter synch" and "rear curtain synch"  (RCS) apply to when the flash fires relative to when the shutter opens and closes. Setting the former allows the flash to fire just at the opening of the shutter, while using RCS dictates the flash to fire just before the curtain closes. This of coarse only effects the image for very long shutter speeds. (Open, flash...........close vs. Open.............flash, close.) Nikon and certain Canon models have different terminology so you need to go to the manual and know how to find the settings when the camera is in the housing. TTL converters usually have to be off and for the most part the camera and flash will be fully manual (Aperture priority can be used as outlined in the above review). The newer compacts have shutter speeds down to 1 sec. but I am not sure about RCS. I know the G11 has a Slow Synch.
Shutter drag is an old timers phrase for panning or drawing the camera with or against the moving subject, again, with slow shutter speeds, resulting in a blurred background.
Underwater Photography Tips for Slow-shutter photography:
Underwater Subjects:
Start with stationary subjects that are moving with the surge or current; feather dusters, cluster dusters, anemones (best with color at the tips). Then try medium sized moving fish that you can get fairly close to so you can focus on the eye and move with them or pan the motion. Try a stationary fish/colorful crab and supply the motion by twirling your camera or zooming the lens during the long shutter speed. Look for lots of color in your subject.
Lighting tips:
Bright days (especially in the tropics) are tough because you have to use small f stops in order to avoid over exposing the image (especially the background which will have lots of ambient light). This also means the flash will have a hard time lighting the subject unless you are really close. Shoot on cloudy days, or try shooting when you are at the deeper part of your dive. Plan a late afternoon dive. Take the diffusers of the flash to help light the subject when a really small f stop is needed. If you are shooting a macro subject, ambient light might be less of a problem.
Lenses:
Start with a medium macro lens, my favorite is the Nikon 60 mm 2.8 micro. A mid-range zoom or wide angle (if you get really close) will work as well. Experiment with any of your underwater lenses.
Camera:
Know your settings. Getting to RCS on my Aquatica housing requires both hands while swimming upside down. I like Rear Curtain Synch because the flash will help freeze the subject at the last moment. Take lots of shots and try to keep track of what you did so along with your metadata you can repeat your successes next time out.
Getting started - camera settings:
RAW files, Center weighted metering, WB at cloudy or Auto, ISO 100 or the slowest you can get, manual camera and flash, slow synch or RCS with the flash, shutter speed of 1/5-1/8 which may mean f stops of 22-36 unless the ambient light is low.
Position flash(s) to light the subject and check your LCD often to be sure you are not overexposed.
The fun begins when you down load the images because the effects can be quite unexpected. If you are doing a lot of photography on your next trip save a few dives to shoot slow shutter speeds and post your shots.
All images are with a Nikon D2x in an Aquatica housing with dual Inon Z220 flashes. ISO 100, Center weighted, WB cloudy and adjusted in RAW. Aperture 2 for some sharpening, contrast and vibrancy. A few images were also cropped.
Image #1 Feather Duster worms. A stationary subject where motion is supplied by the current. Shutter Speed 1/10th, f22 Nikon 105 mm 2.8 micro VR
Image #2 Spotted Cleaner shrimp in Pink-tip Anemone. Motion softens the image.
1/8th, f 36 -.3Ev Nikon 60 mm 2.8 micro
Image #3 Banded Coral Shrimp on Eel. Shutter speed 1/8th, F32 Side lighting. Nikon 105 mm 2.8 micro VR
Image #4 Scorpion fish. Camera twist adds the motion. SS 1/8th, f 20 Nikon 105 mm 2.8 micro VR
Image #5 Puddingwife Wrasse. A fast moving fish supplies all the motion. SS 1/10th, f36 Nikon 60 mm 2.8 micro
Image #6 Four Eye butterfly swimming over sand. SS 1/6th, f 32 Nikon 60mm F2.8 micro
Image #7 Juvenile French Angel swimming over sand. SS 1/8th, f 36 -.3Ev Nikon 60mm F2.8 micro
Image #8 Intermediate Queen Angel patrolling its reef station. SS 1/8th, f36 Nikon 60mm 2.8 micro.
About the author
Now retired, I have tried to dedicate more time to becoming a better photographer. Certified more than 30 years ago, I have always been fascinated by coral reef ecology and creating underwater images. My wife and I moved to Curacao N.A. to start our retirement so working underwater has become almost a daily exercise. My first underwater camera was a Nikonos I, but the digital age certainly allows for a faster learning curve. My land photography also gravitates to the natural world and I hope to add some shots from our travels as well. To date I have not been very happy with scanned 35mm images so the folders of slides continue to gather dust!
You can also visit Stanley Bysshe's Photography Website.
Further reading
Setting Shutter speed underwater
---
Support the Underwater Photography Guide
Please support the Underwater Photography Guide by purchasing your underwater photography gear through our sister site, Bluewater Photo & Video. Click, or call them at (310) 633-5052 for expert advice!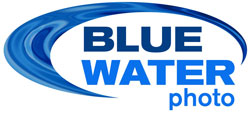 ---
SUPPORT THE UNDERWATER PHOTOGRAPHY GUIDE:
The Best Service & Prices on u/w Photo Gear
Visit Bluewater Photo & Video for all your underwater photography and video gear. Click, or call the team at (310) 633-5052 for expert advice!
---
The Best Pricing, Service & Expert Advice to Book your Dive Trips
Bluewater Travel is your full-service scuba travel agency. Let our expert advisers plan and book your next dive vacation. Run by divers, for divers.
---