Wet Lenses for Underwater Photography
Wet lenses for compact and dSLR housings
Introduction to Wet Lenses
Wet lenses add macro or wide angle ability to your camera with the option to be changed out underwater. The majority of wet lenses are intended for compact users with the exception of a few macro close up lenses intended for interchangeable lens cameras.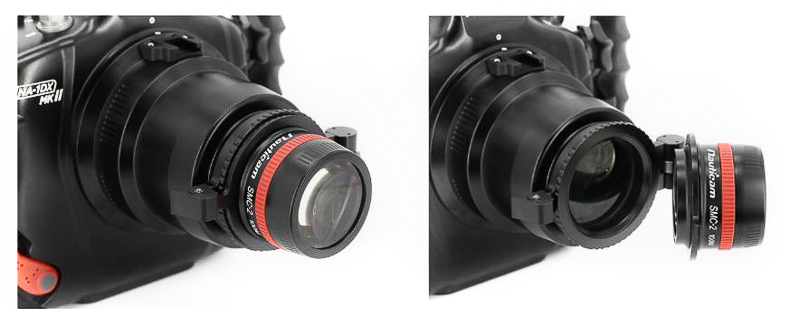 See the Nauticam Close Up Lens holder at Bluewater Photo Store
Wet lenses attach externally to the housing in several ways; bayonet style, which simply rotates and locks on, a quick snap on or by a 67mm screw mount. The screw mount must be screwed on, which takes a little longer, but some people feel it is the most secure. Many people prefer the quick-adapt mount or bayonet mount for its ease of taking the lens on and off underwater. There are several flip adapter mounts available today that screw into the 67mm threading on the housing or just slip over the lens port and hold the wet lenses to convert them to an easy flip-on/off use. Divers who use wet lenses often either purchase a lens holder or 'caddy' which holds their wet lenses while diving or use a lanyard if possible.
Types of Wet Lenses
Close up lenses (also known as macro, supermacro lenses or diopters) work by shortening the focusing distance between the camera and the subject so that the subject fills the frame.

Wide angle wet lenses broaden the field of view by correcting the magnification that happens underwater with a flat port. They either restore the cameras native angle of view that it has topside or actually broaden the field of view up to 25% depending on the type of wet lens. Note that they are built to be paired with a camera's specific focal length (usually 28mm) and therefore may have limitations between different camera models. Be sure to check your cameras focal length when purchasing a wide angle wet lens.
Not every housing supports wet lenses, and the quality is different for each camera/housing combination. Contact your local underwater camera shop or Bluewater Photo for the best information on your particular setup. When you purchase a wet lens, make sure the way it mounts matches the mount you have on your housing, or your adapter. You must think ahead and make sure your camera/housing will support the type of photography that you want to do.
If you are just starting out with underwater photography, you may want to watch our video tutorials on wet lenses or read about underwater optics here.
The Buyer's Guides to Both Wide and Macro Wet Lenses
Buyer's Guide To Wet Wide Angle Lenses
Buyer's Guide To Wet Supermacro Lenses
---
Bluewater Photo Wet Lenses
The close up lens from Bluewater Photo has a diopter rating of +7 and easily mounts directly to any housing with a 67mm thread. Stunning images with impressive contrast and sharp detail can be created even on the smallest of critters with the high quality, anti reflective coated glass.
Bluewater Photo's wide-angle lens works well with most compact camera housings and also mounts onto any housing with a 67mm thread. Results will vary depending on the camera but the lens is wide and very sharp with a 110 degree angle of view. This lens has a flat port, not a dome port and comes with a 67mm threaded mount.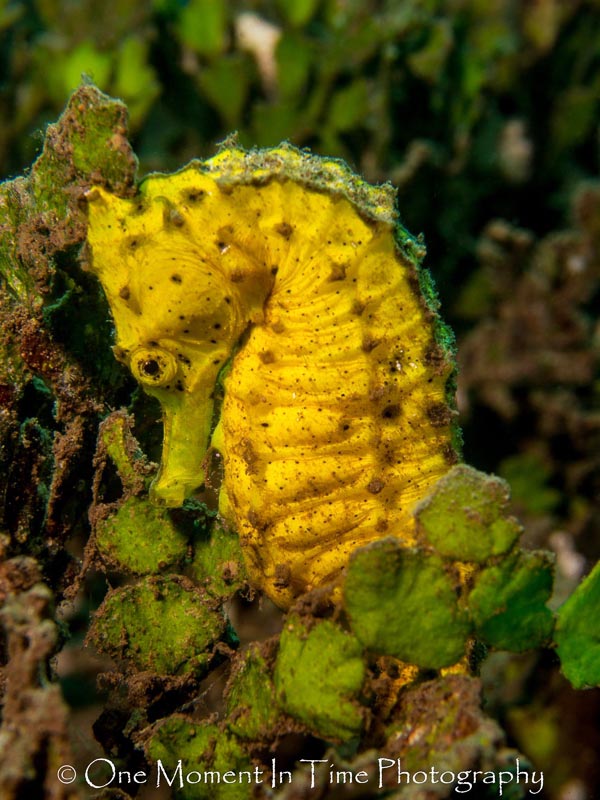 Aquatica Wet Close Up Lenses
The Aquatica Close-up System, or ACU, has been developed to group Aquatica's entire close up photography accessories together. Their ACU+5 and ACU+10 close up lenses are water contact diopters made from high quality, anti scratch, achromatic dual elements BK-7 mineral glass. The ACU+10 offers twice the magnification when paired with a 105mm lens.
AOI Fantasea Wet Lenses
Close Up
Wide Angle
Fantasea has several close up wet lenses with diopter ratings from +6 to +15. They all attach to your housing with the standard 67mm threaded screw mount. The Fantasea UWL-09F dome port offers a super wide 130 degree angle of view and features full zoom capability, which makes it much more versatile than most other domes.
Read our Guide To AOI Fantasea Lenses Here.
UWL-400F Comparison


Fix Fisheye Wet Lenses
Fix Fisheye's wide angle conversion lens gives your camera an ultra wide 168 degree angle of view. It has a 52mm threaded screw mount specific to a limited amount of housings but can easily be modified with a step up ring. A step up/down ring is a thin adapter that has a different size threaded screw mount on each side. It's an inexpensive modification that can open up the possibility of using different wet lenses on your system.
Inon Wet Lenses
Close Up
Wide Angle
Inon is a Japanese company with a great reputation for making wet lenses with optical grade glass for compact underwater cameras. They offer both 67mm "M67" threaded screw mount attachments and bayonet "LD" mounts.
LD bayonet mounts simply twist on, locking into place which can be easier underwater than screwing on a lens. You push them in, turn them a quarter turn until they "click". Most compact users prefer bayonet mounts, but only certain underwater housings will work with them. The 28LD mount base is a bayonet mount, but it is different than the standard LD mount base. This mount base is meant for cameras that have a 28mm focal length at their widest point.
M67 screw mounts have become the standard among mirrorless and dSLR users and are much easier to install underwater with flip adapters.
Inon UCL-330 Close Up Lens
• The UCL-330 is made for dual use, both topside and underwater. It has a +3 diopter strength and suppresses optical aberrations being constructed of two plano-convex high quality optical glass elements. It has a 67mm thread to screw onto your housing with dual threading on the front for the ability to stack another close up lens on for supermacro.
Inon UCL-165 Close Up Lens
• This lens is a high quality dual element diopter for macro that allows your camera to focus even closer to the subject. Two of these are commonly stacked together for supermacro photography. This lens acts as a +6 diopter underwater, which is fairly strong. With a diopter you lose the ability to focus at infinity, which shouldn't be a problem when shooting macro. There are two mount types available – M67 screw mount and LD bayonet style.
Inon UWL-H100 Wide Angle Lens with Optional Wide Dome II
• The UWL-H100 wide angle lens is a sharp, high quality lens with a 100.8 degree field of view underwater. It is best used when paired with the optional UWL-100 Wide Dome Unit which adds a dramatic wide look and feel to your images at 144 degrees. This lens is offered in two mount type versions – both the M67 threaded screw mount and the LD bayonet mount.
Inon S100 ZM80 with Optional Wide Dome Unit II
• This dual purpose lens for both land and has been created to work specifically for longer range lenses for more zoom capability. It gives you a 100 degree field of view for underwater scenes without vignetting. It can also be optionally paired with the wide dome for an even wider field of view and dramatic feel.
Inon UFL-M150 ZM80
• The UFL-M150 ZM80 is a specialty lens with an incredible 150 degree fisheye view. However, it is actually a macro lens allowing the photographer to focus up close to the tiny subject getting a "bug's eye" view plus the entire scene around it as a wide angle lens would create.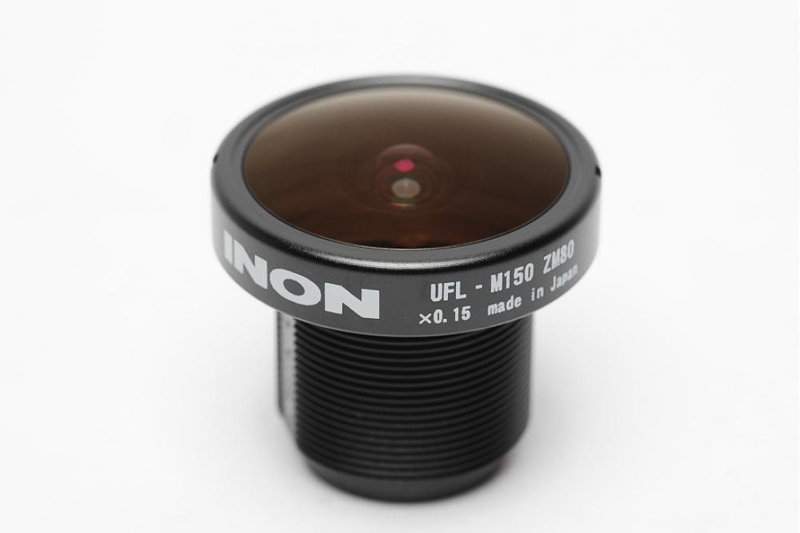 Ikelite Wet Wide Angle Lenses
Ikelite's W-30 is specifically designed for lenses with 28mm focal length or wider, weighs 1.3lbs and features both 67mm and 46mm thread for versatility.
The WD-3 is great for travel at just under 6oz and slides onto any Ikelite housing with a 3.0 diameter lens port.
It has a .75x conversion factor to correct for flat port magnification with crisp, clear edge to edge quality. It is slightly positive bouyant in fresh water.
The WD-4 is similar to the WD-3 but is made for 3.9 diameter lens ports. It restores cameras original angle of coverage with incredibly crisp corners. It is slightly negative in fresh water.
Kraken Sports Wet Lenses
Close Up
Wide Angle
Kraken offers several wet lenses in both macro and wide angle with 67mm threaded screw mounts and two wide angle options with a 52mm thread. The KRL-07 is specifically made for Kraken's smart phone housing. If you're just starting out with underwater supermacro photography, the +6 close up lens is a great choice for dslr and mirrorless users with a 100mm or 105mm lens.
Light & Motion Wet Wetmate Lens
Fathom Imaging created the Wetmate 65 degree lens for the Light & Motion Sony Camcorder video housing. It pairs with the standard Bluefin flat port and can easily be stored on top of the housing via the caddy when not in use.
Nauticam Close Up and Wide Wet Lenses
Nauticam Supermacro
Nauticam supermacro wet lenses are top of the line when it comes to image quality, edge to edge sharpness and minimal color fringing. They are made specifically for underwater photography and purged during their air tight assembly to reduce the chance of fogging. One significant feature with the Nauticam close up lenses is that they placed the threading away from the edge so that the lens sits close to the port for true lens capability.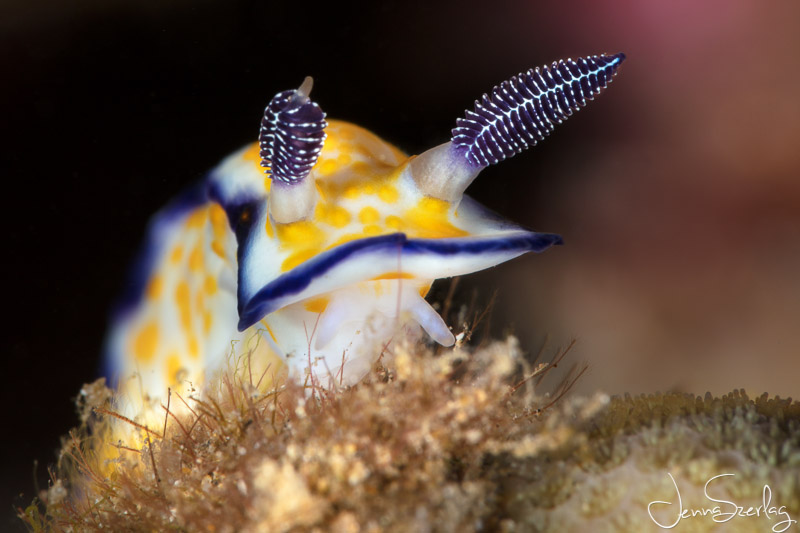 The difference between the Nauticam SMC and CMC is simply the compatibility for full frame dSLR and mirrorless users, cropped sensors and compact cameras. Each lens offers two forms of diopter strength. The version 1 is a 2.3x magnification, (or diopter strength) and the version 2 is a 4x. Check out our review on the SMC-1.
Nauticam WWL-1 & other wide-angle lenses
The Nauticam WWL-1, which stands for "wet wide-angle" is known as the "king of the hill" of wet wide-angle lenses. It is very sharp, on the heavy side, and has full zoom-through capability. It works well with compact cameras like the Sony RX100 V / VA, E-M1 Mark II or Sony A6500. This high-end piece of glass has important custom accessories like the Nauticam bayonet system, a hard cover, and most important a custom buoyancy collar that goes around the bottom of the lens. A friend of ours was using this lens with his Sony A6500 on a Moorea Humpback Whale trip and he was getting excellent results.
The WACP and MWL are other notable wet wide angle lenses - each with a different purpose. Check out the differences between the Nauticam WACP, MWL, and WWL wet wide angle lenses.
Olympus Wet Wide Angle Lenses
Shooting with the Fisheye Tough Lens paired with your Olympus TG series camera creates a fun, wide angle effect catching shots of large animals or beautiful underwater reefscapes. The 130 degree wide angle Tough lens is waterproof to 50ft and comes with an adapter to easily attach the lens underwater.
The Olympus Wide Angle Conversion lens is built to pair with the PT-050 housing and PT-045 with a step up ring. It provides 100 degree angle of view, screws into the housing and is the only wide angle lens that we have found not to create a vignette around your images when shooting with the XZ-1.
Saga Specialty Wet Lenses
Get ultra creative with Saga's Magic lenses that produces a tack sharp out of this world effects. The Magic Ball lens creates a spherical bubble effect with a unique bokeh around the edges. The Magic Tube however, is mirrored inside and takes the surrounding color of your subject and swirls it into a pattern around the center focal point of the image. They mount onto any housing with the standard 67mm thread common to a number of housing manufacturers.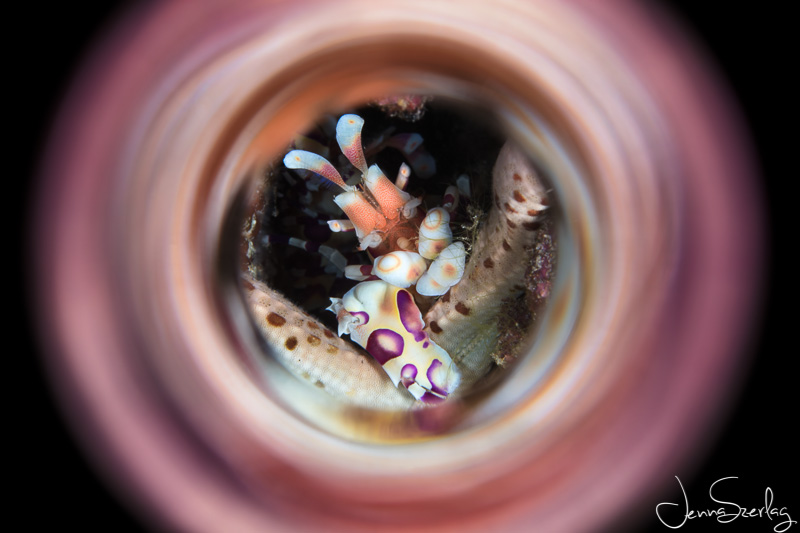 The Trio Macro system is a one of a kind built in set of three close up lenses. No need to purchase three separate diopter strength lenses with the Saga Trio as the +5, +10, +15 lenses are built into one main adapter allowing the photographer to "flip" between each one or double them up for supermacro capability!

SeaLife Wet Wide Angle Lenses
There are two choices for the SeaLife DC-2000 camera. The more affordable .75x wide angle dome provides 33% more field of view than what the camera normally "sees". It weighs only 5.5oz and is the more compact of the two making it the better choice for travel. The .5x wide angle dome provides 100% more field of view allowing the photographer to get up close to the subject but still fit the entire scene into the frame. It is a bit heavier than the .5x at approximately 1.3lbs. Both wide angle domes have 52mm threaded screw mount.
Sea & Sea Wet Wide Angle Lens
Sea & Sea offers a wide angle conversion lens that has an optional screw mount or bayonet style attachment. The results that I've seen look fairly good, and it allows you to shoot macro and wide-angle on the same dive, although the wide-angle is only 94 degrees which is not as wide as a fisheye.
Subsee Reefnet Wet Lenses
Reefnet makes excellent quality macro lenses known as the Subsee +5 and Subsee +10. They have 67mm threaded mounts and are very popular with dSLR users especially the +10 which magnifies your subject up to 3.5x when paired with a 100mm lens. They are the less expensive alternative to Nauticam's close up wet lenses. You can read about the comparison here.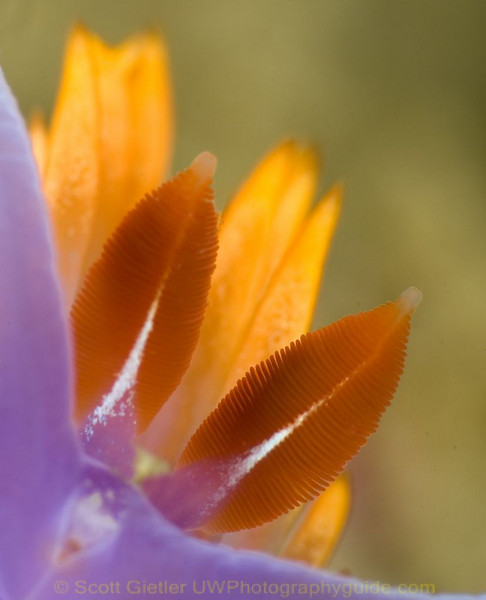 UWL-04 Fisheye Lens
The UWL-04 Fisheye Lens is designed for use with compact cameras such as the Canon G Series and is a great option for the TG 1/2/3/4/5 cameras. It is a very light and compact lens that offers an incredible 130 degree field of view. Note that you must switch ports on land to do wide-angle on certain G12/G15 housings.
The UWL-04 fisheye lens has 52mm threads. This unit, which has a dome included, has been used by some people instead of the Inon UWL-100 + dome unit - and is less expensive than the Inon combination.
This combination has no vignetting on the Recsea S95, FIX S95, Recsea/Fix G10/G11/G12 housings, and the Recsea/Nauticam RX-100 housings.
Venus Optics
The ultra macro Laowa 24mm lens features an 84 degree field of view, 2:1 max magnification and a unique "bug's eye" perspective. It is compatible with several camera bodies however at this time Nauticam is the only housing manufacturer building a housing comaptible for this lens. Read the full review on Venus Optics Laowa Macro Probe "Bug Eye" Lens.
Wet Lenses for GoPro
Even GoPro users can have fun underwater switching from macro to wide views for different perspectives during the same dive. Want to capture creative macro images and close up 4k video with your Hero8? The Flip 7 +15 MacroMate Mini is a kit that includes both the flip mount that fits securely onto the underwater housing and the +15 close up lens. Simply flip it down over your camera lens and you're ready to shoot macro critters!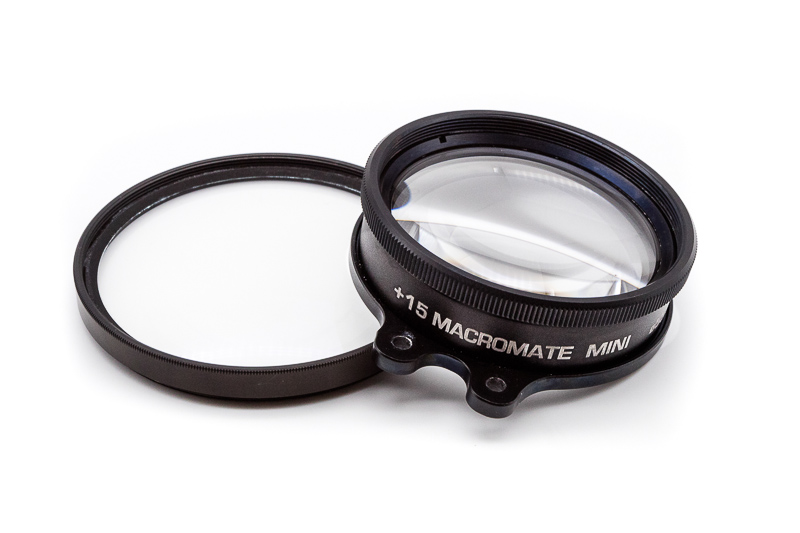 Remember, when shooting from behind a flat port, which is the default on all compact camera underwater housings, you lose 25% of the angle of view, which is not good for wide-angle. Wide angle wet lenses are made to fit specific focal lengths to avoid vignetting, the black shadow areas in the corners of the frame. They are most commonly produced for either 28mm focal lengths but newer compact cameras are coming out with wider field of view such as Sony's RX100 VII's 24mm-200mm. If this is the case, you can just zoom in a little to avoid the black corners. If the thread on your housing is less than the thread on the wet lens, look into a step up ring. Not every housing supports a wet lens so be sure to check your port(s) first to see what the best option is for your system.
Inon UFL-165AD Fisheye Lens
The Inon Wet lens caddy is in the upper right corner
Further Reading
Wet Lenses for Underwater Photography
Wet lenses for compact and dSLR housings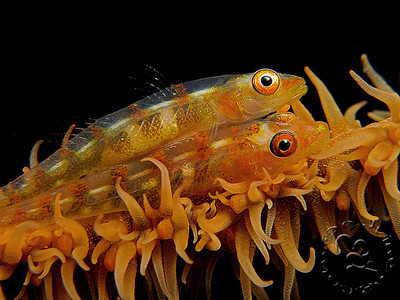 SUPPORT THE UNDERWATER PHOTOGRAPHY GUIDE:
The Best Service & Prices on u/w Photo Gear
Visit Bluewater Photo & Video for all your underwater photography and video gear. Click, or call the team at (310) 633-5052 for expert advice!
---
The Best Pricing, Service & Expert Advice to Book your Dive Trips
Bluewater Travel is your full-service scuba travel agency. Let our expert advisers plan and book your next dive vacation. Run by divers, for divers.
---