Canon 80D Review for Underwater Photo & Video
Review and comparison of the 80D, featuring a 24.2 megapixel dual-pixel CMOS sensor, 45-point AF system, DIGIC 6 processor

The Canon 80D is a feature-rich DSLR for underwater photography and videography. The successor of the 70D, the Canon 80D sits in the lineup behind the iconic 7D Mark II. The 80D is built around a 24.2 megapixel APS-C CMOS sensor, combining lighting fast autofocus with a wide pattern of sophisticated autofocus points for accurate AF when shooting through the viewfinder or Live View (i.e. for video). Divers can also now shoot 60 frames per second at full HD (1080p) resolution, instead of 30fps as on the 70D, which can be used to create a slow motion effect during post processing. A fast processor and 100% coverage through the viewfinder sweeten the deal.
The specs are impressive, and so is the price in relation to all of these features. In this review we'll take a closer look at the Canon 80D for underwater photography and video, plus compare it with the competition.
Jump to Review Section: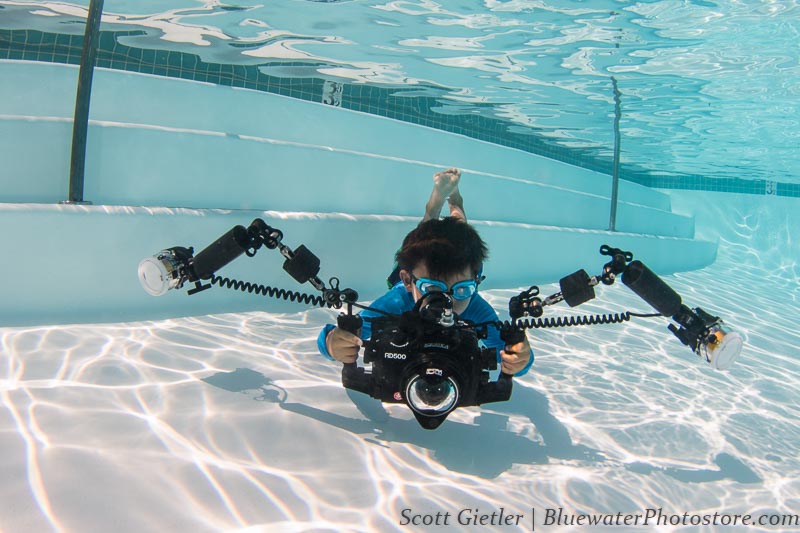 Canon 80D Key Specs
24.2MP APS-C Sensor

Dual-Pixel CMOS AF

Digic 6 Processor

1080p/720p MP4 video recording, both with 60fps (30fps with All-I)

Servo AF for video shooting

45 Point "All Cross-Type" Autofocus

100% coverage viewfinder

7 FPS

ISO 100-16000

SD, SDXC, SDHC memory

Built-in Flash

WiFi and NFC
MSRP: $1,199 USD
Highlights for Underwater Use
Advanced, fast autofocus system with more focus points for photography

Fast live view autofocus for video, plus Full HD recording at up to 60fps (for slow motion)

Increase in megapixels for more resolution than 70D and 7D MkII

WiFi for fast sharing to social media

Great price compared to 7D Mk II or 5D Mk III
Body and Controls
The Canon 80D feels great in your hands. The ergonomic build of the body makes it easy to hold, whether in shooting position or down at your side with a heavy lens attached.
The control layout closely matches that of the 70D, with all essential functions right at your fingertips. The control dials for aperture and shutter speed are easy to adjust, with crisp action so that you can quickly move 3 clicks (1 stop of light if set to 1/3 stops). AF, drive and ISO are in located in Canon's standard pointer finger position. The Menu and Info buttons remain on the left back of the camera, out of the way until needed. The playback buton is accessed with right thumb, which can then roll through images with the thumb control dial. The Q button (quick menu) is easy to press with the thumb, as many shooters will use this menu to adjust all or some settings underwater. Switching between photo and video modes is also easy to control via thumb yet won't be bumped accidentally.
The 80D control dial sports two different custom (Program AE) modes (the 70D only had one), plus a new mode for creative effects. These will certainly come in handy with advanced underwater shooters.
On the left side, the 80D now features a headphone jack (the 70D does not). This is great for "serious amateur" videographers who want to record and monitor audio internally. The older 70D pushed the shooter to accept whatever audio was recorded (no monitoring via headphones) or invest in external audio recording equipment. The E3 remote trigger port has also been moved to its own position on the 80D, presumably for landscape shooters who use a trigger but want to keep the headphone and mic ports clean and weather sealed.
Memory is handled through choice of an SD, SDHC or SDXC card, accessed through a spring-loaded door on the right side of the camera.
80D Best Lenses for Underwater Use
The Canon 80D uses a crop (APS-C) sensor and is compatible with Canon's EF-S and EF lenses, plus 3rd party lenses. Underwater photography generally falls into two categories, wide-angle and macro. The lenses below are best for shooting in these styles with the Canon 80D (and all Canon APS-C DSLR bodies).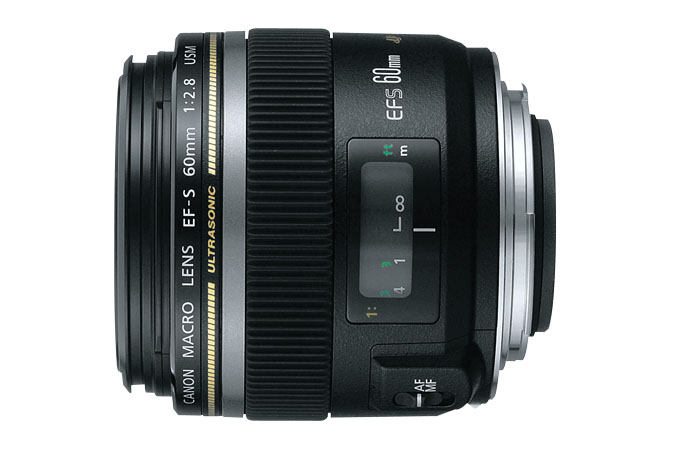 Canon EF-S 60mm f/2.8 Macro USM
This lens is the first lens for underwater macro photographers, with a very close focus distance to subjects. The 60mm is also much easier to use than the 100mm mentioned below, making it ideal for those without experience shooting underwater macro with DSLRs.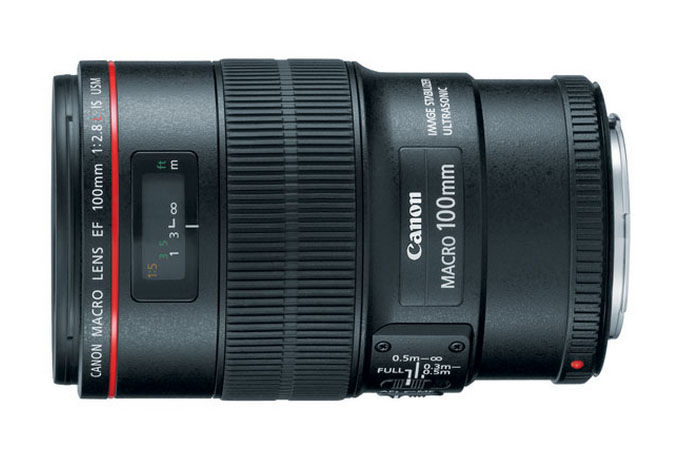 Canon EF 100mm f/2.8L Macro IS USM
This smooth and fast lens should be in every experienced (Canon) underwater photographer's bag. It provides the magnification needed for shooting small macro subjects and the tiniest subjects when combined with a diopter on the outside of the housing port. Read our Canon 100mm Macro Lens Review.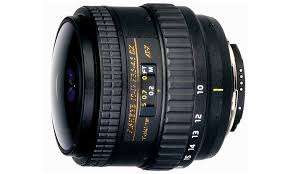 Tokina 10-17mm f/3.5-4.5 AT-X DX Fisheye Zoom
This Tokina fisheye lens is heralded as the best lens for shooting reefscapes, big animals, divers and more. It provides the best image quality on crop sensors. Make sure to get the Canon version and not the Nikon version, as these are different mounts. Read our Tokina 10-17mm Fisheye Lens Review.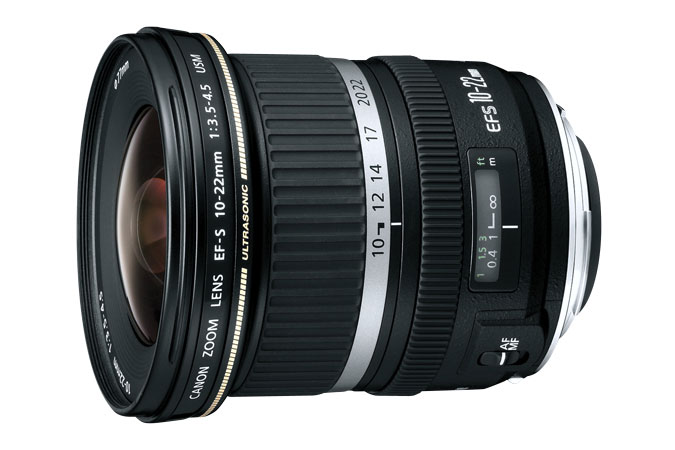 Mid-Range Zoom Lenses
Divers who will be shooting sharks, whales or other objects that may be further away with opt for a mid-range zoom lens like the Canon 10-22mm, Sigma 10-20mm or Tokina 11-17mm. Many divers also use the Sigma 17-70mm OSM HSM for it's great flexibility between wide-angle and macro.
Canon 80D Spec Comparison

Read our detailed camera reviews:
Canon 80D vs. Canon 70D
We got the Canon 80D into the hands of Tommy Stylski from Bluewater Photo, who shoots regularly with his 70D, for a comparison. Below are his thoughts.
I've shot with the Canon 70D for a few years and have been looking forward to getting my hands on the recently released Canon 80D. It nearly has the same mold and button/control positions, but as with most new camera models will not be compatible with the previous model's underwater housings.

The main improvements the new Canon 80D has over its predecessor is mostly seen when shooting video. The new model has upgraded from 20.2 to 24.2 megapixels and boasts many others advantages, but when getting the camera underwater you clearly notice the upgraded autofocus. Since having doubled its cross-type AF points from 19 to 45; its auto-focus capability is extremely fast. These additional autofocus points tracked moving swimmers and kids in the pool very well when using live view for video, allowing a wider range of compositions without needing to focus and recompose.

I look forward to seeing more underwater photos and videos made using the Canon 80D once this exceptional camera catches on with underwater photographers and videographers.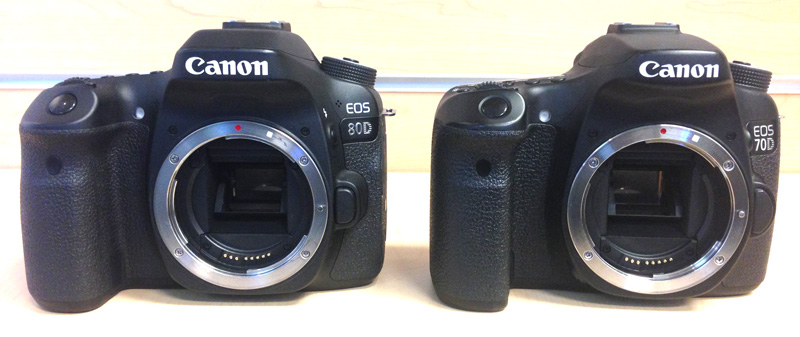 Canon 80D vs. Canon 7D Mark II
The Canon 80D is priced under the Canon 7D Mark II, so it's natural that there are some feature compromises when comparing both models. These compromises, however, are not a huge concern for undewater shooters. The bottom line? The 80D is likely the camera for you.
The 80D is smaller than the 7D Mk II (better for travel), with more megapixels, WiFi, touchscreen for topside and faster video framerate (up to 60fps).
The 7D Mk II has more autofocus points, dual memory card slots and faster burst shooting (10 vs. 7 fps) with larger memory buffer. The 7D Mk2 also uses Canon's pro level controls, the highlight being a joystick above the rear control wheel and left thumb buttons for faster image review.
Long story, short if you're not shooting fast action sports, the 80D will likely be a great choice!
Canon 80D Sample Photos
These photos were shot in RAW with some global adjustments added in Lightroom during post-processing prior to export.
MACRO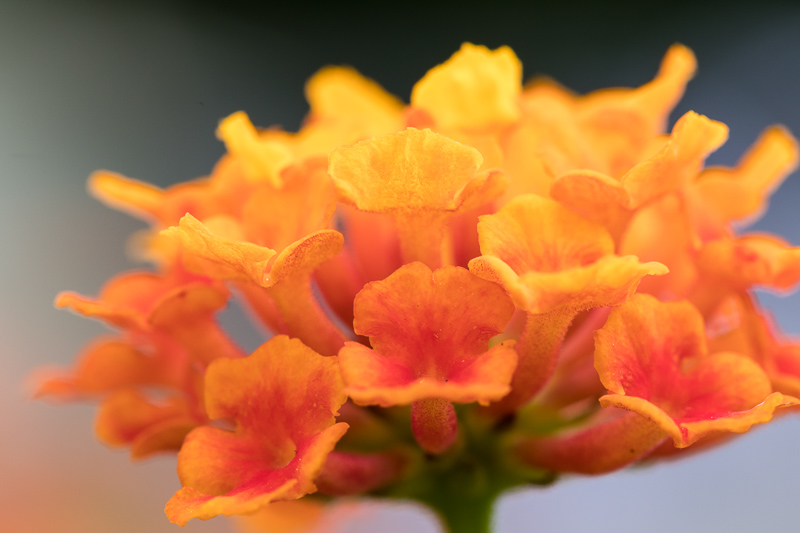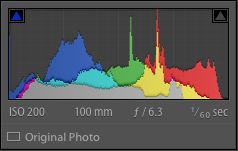 Example of very shallow depth of field with the Canon 80D and Canon 100mm f/2.8L macro lens, handheld.
Settings: ISO 200, f/6.3, 1/60
WIDE-ANGLE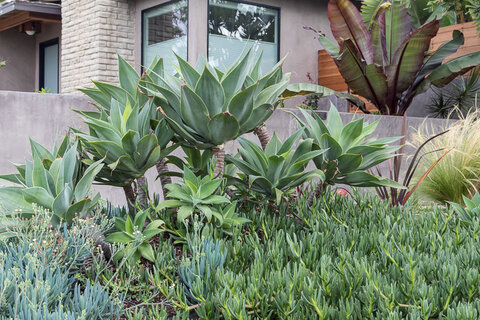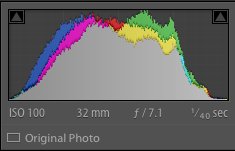 Wide-angle scene with the Canon 80D and Canon 24-105mm f/4L zoom lens, handheld.
Settings: ISO 100, f/7.1, 1/40
CLOSE FOCUS WIDE-ANGLE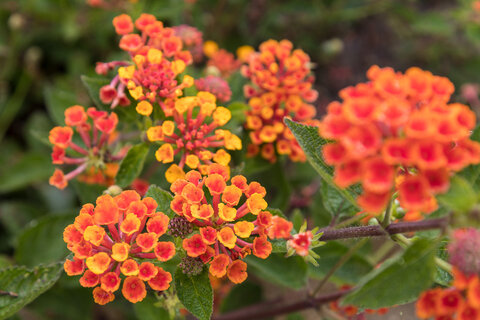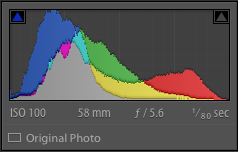 Shallow depth of field shot at minimum focus distance of the Canon 24-105mm f/4L zoom lens at 58mm, handheld. Learn more about close focus wide-angle underwater.
Settings: ISO 100, f/5.6, 1/80
SAMPLE 100% CROP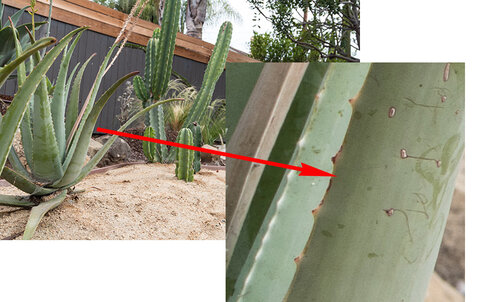 Canon 80D Underwater Housings
---
Ikelite Canon 80D Housing
$1,599.95 - More info on the Ikelite 80D Housing
---
Nauticam Canon 80D Housing
$3,300 - More info on the Nauticam 80D Housing
---
Sea&Sea Canon 80D Housing
Sea&Sea 80D Housing coming soon!
---
Aquatica Canon 80D Housing
Aquatica 80D Housing coming son!
---
View all of our Camera Reviews for Underwater
Conclusion
The Canon 80D is an excellent camera. It is packed full of features for underwater photo and video shooters with a much better price tag than Canon's prosumer and pro DSLRs.
Underwater housings are already available, and they support all the lenses used in underwater photography. So whether this is a first underwater camera or an upgrade from a smaller system, you can't go wrong with the Canon 80D.
SUPPORT THE UNDERWATER PHOTOGRAPHY GUIDE:
The Best Service & Prices on u/w Photo Gear
Visit Bluewater Photo & Video for all your underwater photography and video gear. Click, or call the team at (310) 633-5052 for expert advice!
---
The Best Pricing, Service & Expert Advice to Book your Dive Trips
Bluewater Travel is your full-service scuba travel agency. Let our expert advisers plan and book your next dive vacation. Run by divers, for divers.
---