Sony A7R IV Underwater: First Look & Review
The Sony A7R IV is a top underwater camera boasting a 61 MP sensor, 10fps burst shooting, and excellent autofocus capability!
Sony gets a lot of credit in the photography world for innovating. But the truth is….they deserve it. The release of the Sony A7R IV was a complete bombshell. No one knew it was coming, and in fact most people were out searching for the release of the Sony A7S III. At this point the A7S III might as well be the lochness monster, as it feels like we'll never find it – just the occasional sighting on Sony rumors.
Either way, the Sony A7R IV is no minor upgrade – its puts Sony solidly at the top of the mirrorless camera market and potentially as one of the best underwater cameras available. And if you already thought the Sony A7R III was a top camera, well the A7R IV is almost 20 megapixels ahead. The A7R IV features a 61 megapixel full-frame Exmor R CMOS sensor – the most megapixels of any mirrorless camera to date. And the specs don't stop there. The A7R IV can still accomplish 10fps continuous shooting (7 second buffer), real-time AF tracking in video, and a Pixel Shift Multi Shooting mode that can create 240 megapixel photographs. For those photographers that might be put off by the ludicrous number of pixels – the A7R IV appears to be a fairly versatile camera with plenty of capability for day-to-day underwater shooting. This isn't a camera that was just made for specifications. This was a camera made to be a photographer's workhorse.
We think the Sony A7R IV is going to be the mirrorless camera of the future, and certainly a top choice for underwater photographers. By releasing the A7R IV, Sony is almost starting to encroach on the niche medium format camera market – which hasn't traditionally seen much attention by underwater photographers. But now that underwater photographers will have access to so much resolution, we can't wait to see what they can do. Especially macro photographers who can crop to their hearts desire! But the well-roundedness of this camera makes it perfect for macro, wide angle, supermacro, pelagic shooting, and pretty much any niche underwater photography you can think of.
U.S. MSRP Sony A7R IV: $3500
Availability: Shipping in September, 2019
---
Jump To Section
Sony A7R IV vs Sony A7R III | Specifications | Key Features
Underwater Photo and Video | A7R IV Underwater Housings | A7R IV Underwater Lenses
A7R III Sample Underwater Images (For Now) | Conclusions
---
Sony A7R IV vs Sony A7R III
The Sony A7R III has become a staple camera for underwater photography. An R means resolution. So of course the main upgrade to the A7R IV is a new 61 MP sensor from the A7R III's 42.4 MP sensor. Both have backside illuminated (BSI) sensors. Sony is claiming that the A7R IV will maintain the 15 stops of dynamic range at low ISOs that was available on the A7R III, and in fact, the ISO range is the same. Another nice feature, though not for underwater photography, is that the pixel shift feature has been updated to create 240 MP photos. Autofocus has actually been improved quite a bit, which will be welcomed by underwater photographers. The A7R IV has almost 200 more phase detection focal points, covering 74% of the width and 99% of the height of the sensor's surface. Both cameras still have a low light sensitivity of -3EV (@f/2). The AF system has been updated and includes touch tracking AF like on the a6400, as well as Eye AF in movie recording mode. The EVF (electronic viewfinder) has been updated with higher resolution to 5.7M dots. So overall, I think it's safe to say that the Sony A7R IV is an all-around better camera than the A7R III with an emphasis on resolution.
Sony A7R IV Camera Specifications
Key Upgrades from the A7R III
• 61 megapixel full frame Exmor R BSI CMOS Sensor vs 42.4 MP sensor in the A7R III
• Updated BONZX Image Processor
• Updated pixel shift feature can now combine 16 still photos to produce a 240 MP photo
• Improved autofocus capability – phase detection point coverage, and updated AF sytem including touch AF tracking and Eye AF in movie mode
• Eye Animal AF Tracking
• Updated EVF – now 5.7 M dots
• New Multi Interface Shoe (MI Shoe) – designed for audio
Sony A7R IV Complete Specs
• 61.0 MP Exmor R CMOS Sensor
• BIONZX Image processor
• 567 phase detection AF points, 425 contract detection AF points
• Phase detection AF points cover 99% of the height of the sensor and 74% of the width
• Autofocus tracking system updated with touch tacking AF and Eye AF in movie mode
• New Eye Animal AF Tracking!
• -3 EV lowlight AF sensitivity (w/ f/2 lens @ ISO 100)
• ISO sensitivity of 100-32000
• 15 stops of dynamic range at low ISO
• 4K video @ 30P
• S-Log2/3 and Hybrid Log Gamma picture profiles supported for video
• 3.0 inch LCD with 1.4 M dots – adjustable with 107 degrees up and 41 degrees down
• Zebra stripes and peaking MF available
• 1/250s flash sync speed
• Electronic shutter for silent shooting
• 5-axis in-body image-stabilization
• Continuous shooting Hi+: 10fps, Hi: 8fps
• Compressed RAW buffer of 68 frames, uncompressed RAW buffer of 30 frames
• 530 shot battery life
• Dual card slots – UHS-II
• Bluetooth and WiFi capability for image transfer
• Size: 5 1/8" X 3 7/8" X 2 3/4 "
• Weight: 1lb 7.5 oz/665 g
Sony A7R Key Features
Body, Build, and Ergonomics
The Sony A7R IV is a solid camera and arguably an ergonomic improvement from the A7R III. The handgrip has been redesigned to feel "grippier." For the most part, controls are unchanged from the A7R III so any Sony photographers looking to upgrade will be in a good place to do so.
The biggest improvement for underwater photographers is the electronic viewfinder. It maintains its size and 0.78X magnification rating, but it has a higher resolution at 5.76 million dots. And for underwater photographers that work in extreme environments, often with low visibility, the more resolution the better. Battery life is the same as the A7R III with about 530 images per charge – that's honestly quite a bit better than competitors.
If you're picky about dual card slots, well this camera has it – two UHS-II slots.
Resolution and Image Quality
Usually we don't include a full section specifically about the resolution, but in this case it's warranted. The Sony A7R IV's 61 megapixels is an astounding upgrade from the A7R III's already substantial 42.4 MP. However, this may or may not be a benefit for underwater photographers. 61 MP is enough resolution to crop anything you want and still have an amazing quality photo. This is a serious improvement for macro photographers. However, the size of the files you end up working with is something to consider, as well as the fact that at this point, it may be hard to notice a difference in resolution unless the camera is kept very still – something difficult to do underwater. That being said, the engineers at Sony did a great job in maintaining the same great ISO sensitivity, dynamic range performance, and low light autofocus sensitivity as was in the A7R III. So, we can assume that the Sony A7R IV is going to maintain spectacular image quality. And if it ends up that the image quality gets a significant boost at 61 MP, or at least an additional cropping ability, we will be the first to let you know! Overall, we expect the image quality to be equal or better than the Sony A7R III, Nikon D850, and Nikon Z7 – the A7R IV's main competitors.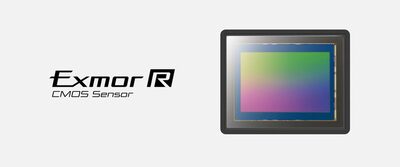 Autofocus System
Sony is known for spearheading autofocus capability in cameras. In fact, they've made autofocus something close to a genre with sub genres, headlining bands, groupies and the whole lot. Well the Sony A7R IV has all of Sony's updated autofocus technology which is nothing short of spectacular. We saw this especially with the Sony a6400. In fact, the Sony A7R IV is going to have Animal Eye AF tracking which could be huge for underwater photographers. It worked well in some situations and not in others during our review of the Sony A6400. We hope that it has improved even more since then!
Sony's AF tracking system is one of the quickest AF systems in the world topside, and a little slower underwater. This is partly due to the E-mount glass available for underwater photography more than anything else. The A7R IV is being used to also introduce Eye AF in movie mode and touch tracking AF – both won't have much use in underwater photography.
Autofocus sensitivity in lowlight is still -3 EV (w/ f/2 lens @ ISO 100). This is pretty great considering the upgrade in megapixels. We expect that autofocus may not be quite as slick underwater as the Nikon D850, Nikon Z7, or Canon EOS R, but certainly the same or better than the Sony A7R III.
Video Capability
We expect the video on the Sony A7R IV to be about as good as it was on the A7R III – which is excellent. Sony has added a Eye AF feature, but that isn't useful for underwater photography. That being said, the A7R IV can still shoot 4K @ 30p with S-Log2/3, and hybrid log gamma picture profiles available. The 4K quality should be excellent on the A7R IV as it is downsampled from 6K – increasing the amount of detail in the image. Given these stats, we expect underwater video shooters to be choosing between the Nikon Z6, Sony A7R III, and Sony A7R IV – at least until the Sony A7S III comes out.
Implications for Underwater Photography and Underwater Video
With the Sony A7R IV, the implication for underwater photography are obvious. More megapixels generally means more versatility as long as there's no compromise in image quality and performance. Anyone shooting with 61 megapixels, will be able to crop an image quite a bit and still maintain a printable image. Moreover, details will theoretically be crisper which is great for all underwater photographers. The main concerns we have at the Underwater Photography Guide is the fact that with so many megapixels, it might take quite a bit of stabilization to reap these benefits. This is something that can be difficult in moving underwater environments. That isn't to say there will be motion blur in photos, but it's just that it's possible that details will be a little blurred if you're pixel peeping. There is also the concern for increased noise, even at lower ISOs, at such as high megapixel count. However, the noise should be fine-grained and easy to remove in post-processing. Sony has maintained that performance will not suffer and has created a decent image buffer with 10fps continuous shooting – really amazing capability considering the size of the images. Underwater photographers focusing on quick subjects and pelagic creatures might actually benefit quite a bit from this camera as they will finally have extreme resolution without compromising too much on burst speeds.
In terms of improvements in build and ergonomics, the Sony A7R IV will be a great camera for anyone who already shoots Sony as there have been few changes in controls. However, there are substantial improvements with the electronic viewfinder that rivals the Pansonic S1 and S1H with 5.7 million dots and an excellent refresh rate. We hope that these improvements push electronic viewfinder capability past leading cameras like the Nikon Z7, especially when it comes to dynamic range. Electronic viewfinders have improved over the years, but they don't perform quite as well as optical viewfinders. For underwater photographers this can be frustrating when shooting in situation with high dynamic range, like sunballs.
We expect the autofocus to be comparable to the Sony a6400 and Sony a7R III considering that it's a very similar autofocus system. Above water this is one of the quickest AF systems in the world, but underwater it does suffer a little. The animal eye AF tracking will be a great feature for tracking reef fish and any quick moving subjects. However, I found that it was most beneficial in tracking macro subjects that moved at moderate speeds when I used it on the Sony a6400. Lowlight autofocus capability hasn't changed since the Sony A7R III and is still -3EV (w/ f/2 lens @ ISO 100). Overall, any underwater photographer is likely going to be quite happy with this camera's autofocus performance.
For underwater video the Sony A7R IV will be one of the top cameras on the market, but it won't be much of an upgrade from the Sony A7R III. So if you're an underwater videographer, I would look at the Sony A7R III or A7S II in order to save money. Otherwise, any photographer who has the A7R IV will have access to industry-leading 4K video. 4K video still can be shot up to 30 fps, and it is down sampled from 6K for beautiful details underwater. Underwater autofocus may work a little better, with more improvements in autofocus topside.
Sony A7R IV Underwater Housings
Although there have been few changes in the build and ergonomics of the Sony A7R IV, changes to the grip indicate that there will likely need to be new housings produced for the A7R IV. Therefor, we can expect that there might be a bit of a delay in the ability to take the Sony A7R IV underwater after the September, 2019 ship date. We expect most major underwater housing manufacturers to produce a housing for the A7R IV including high quality aluminum housings from Nauticam, Sea & Sea, Aquatica and Isotta, as well as a nice polycarbonate housing from Ikelite.
Be sure to keep checking our Sony A7R IV underwater housing pages for updates on housings by major underwater brands:
Nauticam Sony A7R IV Underwater Housing
Ikelite Sony A7R IV Underwater Housing
Aquatica Sony A7R IV Underwater Housing
Sea & Sea Sony A7R IV Underwater Housing
Isotta Sony A7R IV Underwater Housing
Best Lenses for Underwater Use with the Sony A7R IV
Recent releases of lenses for the Sony A7 series has made the repertoire of underwater lenses much more versatile. Sony A7R IV users have an excellent set of choices for shooting macro, wide, mid-range, and fisheye.
Wide-Angle Lenses
The Sony 16-35mm F4 lens is the top wide-angle lens choice for photo and video. If you're looking for something even wider to get nice close-focus wide-angle (CFWA) shots of reefs there are a couple of options for shooting fish-eye. The 28mm prime lens with a fisheye conversion lens will give the widest possible angle of view. The fisheye conversion lenscan be used behind a large or small dome port, while the Sony 16-35 mm F4 les is recommended for use with an 8-inch dome or larger.
Wet wide-angle lenses are a great option with this camera. We recommend the Nauticam wet wide-angle lens or the Kraken KRL-01 wet wide-angle lens with the 28mm prime lens. All of these options are very sharp and will result in stunning wide-angle photos.
Mid-Range Lenses
The Sony 24-70mm F 4 or the Sony 28-70mm F3.5-F5.6 are good choices along with the 35mm F2.8 portrait lens.
Macro Lenses
For underwater photography, the Sony 90mm macro prime lens is the best choice for small fish and macro subjects. It is exceptionally sharp and produces high quality images. A 50mm macro lens is another great option, though it doesn't focus much quicker than the Sony 90mm.
Canon Lenses
Canon lenses can be attached to the Sony A7R IV with the Metabones or Photodiox adapters, but auto-focus is generally better with Sony lenses. Lenses like the Canon 8-15mm, 16-35mm, and 17-40mm work well. The Canon 8-15mm fisheye lens is recommended when shooting video using Super 35 crop mode. You can also use the Canon 100mm lenses.
Lenses for Underwater Video
When in Super 35 mode we recommend the Sony 16-35mm F4 lens or the Canon 8-15mm fisheye lens. For closer shots use the Sony 24-70mm or the 28-70mm zoom lens.
Sample Underwater Images, for now, photographed with the Sony A7R III
As soon as the first underwater housing for the Sony A7R IV is produced, we will share with you our sample underwater photos. Until then, check out these sample shots from the Sony A7R III…
Conclusion
The Sony A7R IV is not your traditional camera upgrade – it's a true industry gamechanger. 61 MP has never been seen before in a full-frame camera. In fact, the A7R IV is already being compared to medium format cameras. Since medium format has largely been ignored by underwater photographers, we expect to start seeing some truly spectacular, high resolution underwater photography. This camera is going to be like a microscope for macro photographers. With so much cropping ability, it's going to be easy to highlight skin tones, photophores, and those gross little parasites every fish seems to have. Even wide angle shooters are going be happy with 10fps and a 7 second buffer at that speed. This will likely be the top underwater camera of 2019 and 2020; with an upgrade like this, we can't wait to see the next direction the world of photography is going to take.
SUPPORT THE UNDERWATER PHOTOGRAPHY GUIDE:
The Best Service & Prices on u/w Photo Gear
Visit Bluewater Photo & Video for all your underwater photography and video gear. Click, or call the team at (310) 633-5052 for expert advice!
---
The Best Pricing, Service & Expert Advice to Book your Dive Trips
Bluewater Travel is your full-service scuba travel agency. Let our expert advisers plan and book your next dive vacation. Run by divers, for divers.
---