Inside Look: Cold Water Expeditions
Go behind the scenes with French explorer Alban Michon while diving some of the coldest and most remote locations on earth
Many of us (fortunate) underwater photographers have traveled across the world to go scuba diving. We plan and book a trip, pack the gear, and then fly to a country where we are swiftly esorted into a resort or onto a liveaboard boat. The guides show us some great reefs and marine life, and before we know it, we're back on the plane heading home.
But what if you remove the soft resort and liveaboard beds? Take away the warm meals. And dive guides... what dive guides? This is becomes the world of dive expeditions.
French explorer Alban Michon is no stranger to dive expeditions. He has a resume that boasts several polar expeditions and is no stranger to diving beneath the sea ice and paddling up to a bleak (yet beautiful) camp site in a kayak.
Below we take a photo journey through some behind the scenes moments of Alban's expeditions.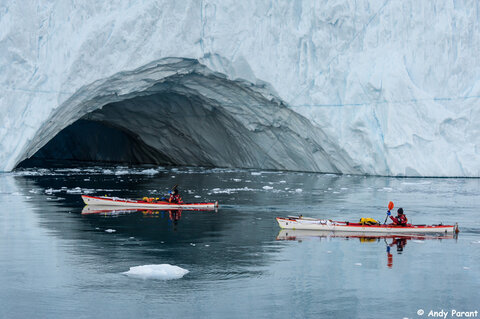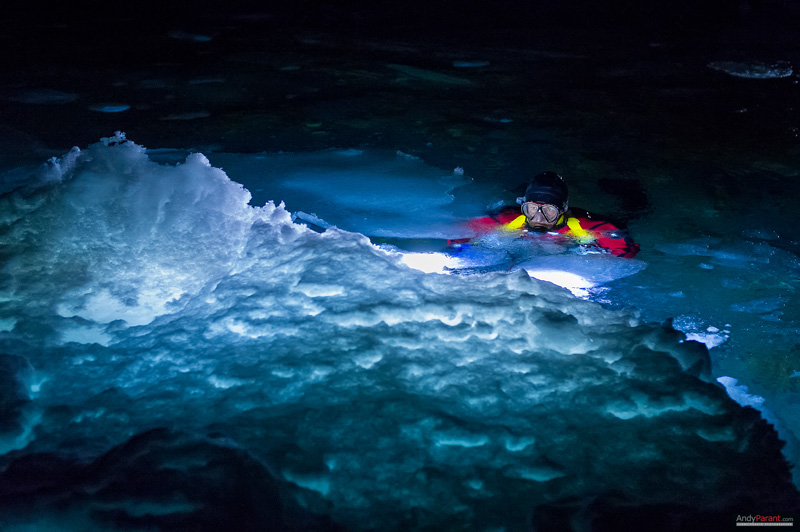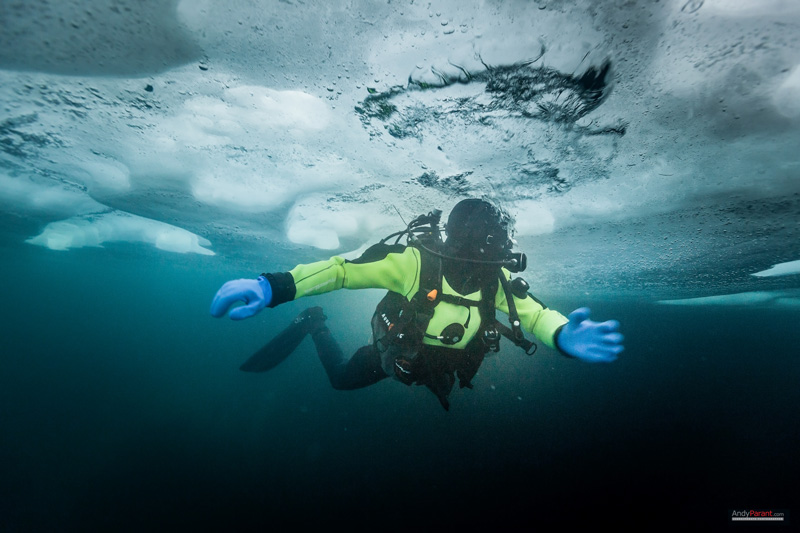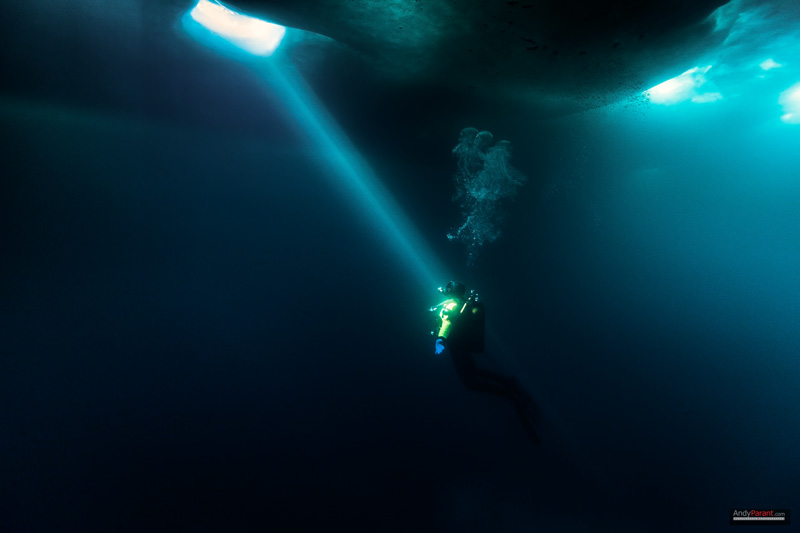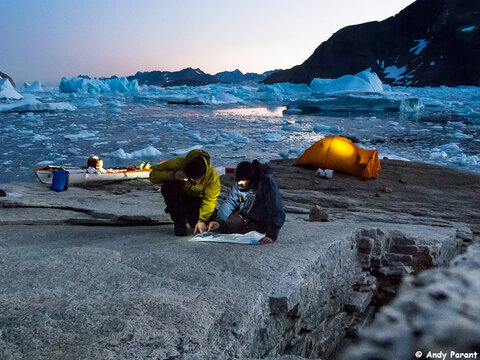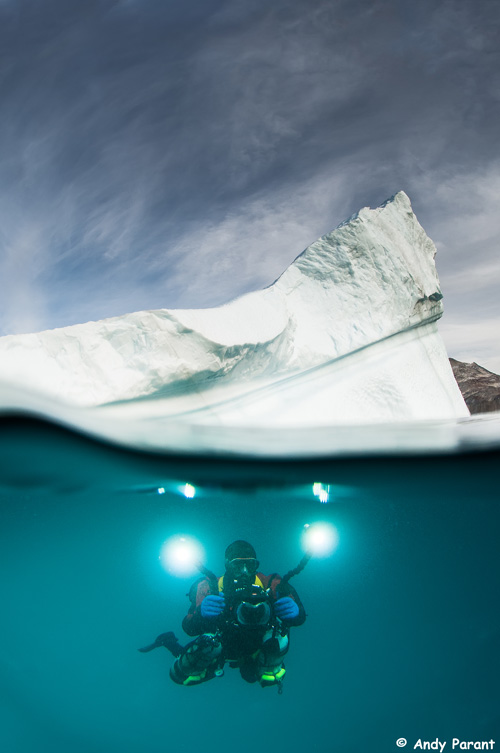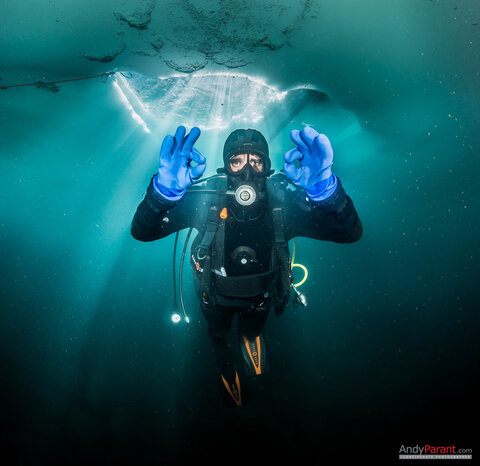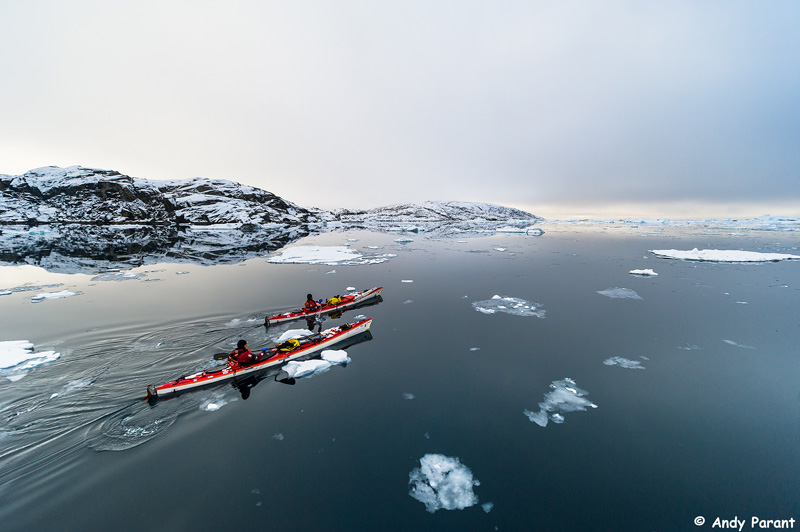 Motivated for your own dive adventure? We hope so!
Follow more photography from Andy Parant at Facebook.com/andyparantphotographer.
About Alban Michon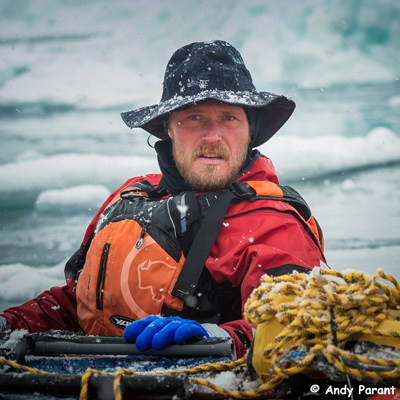 Alban Michon, French, 35, begins to dive at 11 years of age. In 1999, Alban becomes a professional diving instructor; in 2000 he opens his own ice diving school in Tignes (Savoie-France) and in 2005 he opens «Vasques du Quercy», an underground diving school near Rocamadour (Lot-France).
In 2010, he takes part in the polar expedition «Deepsea Under The Pole», and in 2012, he organises a second expedition, on the east coast of Groenland together with Vincent Berthet. The film «Le piège blanc» shows part of the adventure.
Alban has also worked with «Abyssworld», a specialised travel agency, and with filmmakers such as Luc Besson and Jacques Audiart as a under water technical advisor. He is a speaker for many conferences and talks about the awareness of the power we all have inside ourselves, no matter how hard the situation is. His major goal right now is to showcase the know-how of french companies by making an experimental under water project.
Website: AlbanMichon.com | Instagram: @AlbanMichon
SUPPORT THE UNDERWATER PHOTOGRAPHY GUIDE:
The Best Service & Prices on u/w Photo Gear
Visit Bluewater Photo & Video for all your underwater photography and video gear. Click, or call the team at (310) 633-5052 for expert advice!
---
The Best Pricing, Service & Expert Advice to Book your Dive Trips
Bluewater Travel is your full-service scuba travel agency. Let our expert advisers plan and book your next dive vacation. Run by divers, for divers.
---