Ikelite Canon EOS R5 Housing Review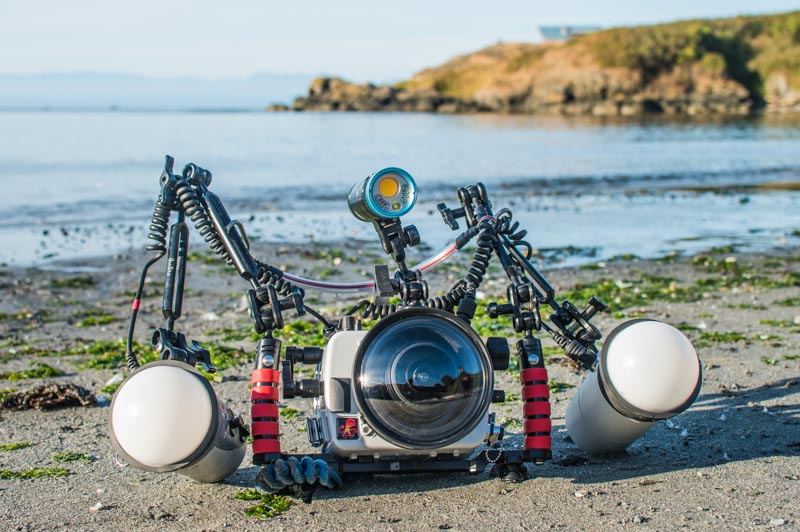 Ikelite was the first housing manufacturer to ship a housing for the Canon EOS R5, the most popular full-frame camera this year. Ikelite is a producer of light weight, polycarbonate housings made in the USA with a characteristic white finish and clear back. Their housings support a different niche than their aluminum counterparts as they are more budget friendly, light weight, corrosion resistant, and compatible with Ikelite's special TTL electronics. We made sure to be the first to get our hands on one and take it diving for our underwater review of the Canon EOS R5! We tested the Ikelite Canon EOS R5 housing in a variety of environments including high current, cold water, and high surf conditions to shoot a mix of video and photos. It's safe to say the housing did its job - it kept the elements away from the camera and brought it home with lots of beautiful underwater content.
Ikelite EOS R5 Housing Availability: Shipping
U.S. MSRP: $1695
---
Support Our Content and purchase a Canon EOS R5 underwater housing at Bluewater Photo:
Ikelite Canon EOS R5 Underwater Housing
Read the Fulll Canon EOS R5 Underwater Review
---
Ikelite EOS R5 Housing Specifications
Depth rating of 60m or 200ft
Constructed with corrosion-resistant ABS Polycarbonate blend
Dry Lock (DL) port system with a large knob to control zoom and focus gears
Built in vacuum system (pump sold separatly)
M16 accessory port for third-party accessories including HDMI bulkheads
Compatibility with Ikelite TTL electronics - including the Ikelite DL5 DS Link TTL Converter and CT1 TTL Hotshoe
Large, curved AF-L and Shutter levers
Clear housing back with engraved control symbols
Includes supereye viewfinder
Compatibility with the Ikelite straight and 45 degree magnified viewfinders
External strobes must be connected via electronic sync cord (fiber optics not compatible)
All important camera controls accessible with the housing. No control for joystick up/down/left/right, depth of field preview button, multi-function lock button
Machined aluminum base with 1/4-20 tripod mount
Compatibility with RF and EF mount lens systems
Weight: 4.7 lb without tray and handle (2123 g)
Dimensions: 8.75" X 6.875" X 6.5" (220 X 175 X 165 mm)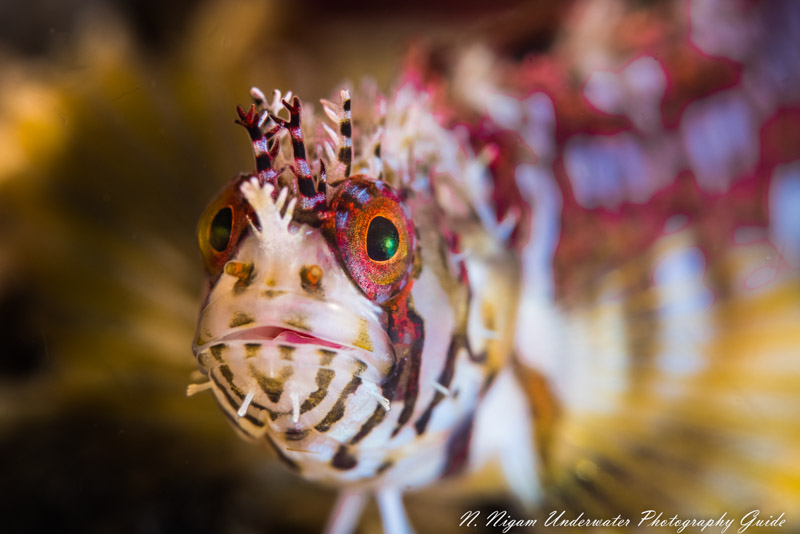 Build and Underwater Trim
The Ikelite EOS R5 housing is made of corrosion-free polycarbonate which in turn makes it lighter than competing aluminum housings. In fact, without arms, trays, strobes, etc the housing is positively buoyant. We found that the housing was light enough underwater to use without floats, even when we had two Ikelite DS 161 strobes and arms attached. That being said, the system's buoyancy changes depending on the port and lens options that are used underwater. We think that many photographers will appreciate additional floatation, but the system is definitely lighter underwater than an aluminum housing as a whole.
The back of the R5 housing is clear which makes it really easy to monitor the camera throughout the dive. In the rare even that anything were to go wrong, you can see it right away. The LCD is also very clear, as it would be topside which is a nice benefit when you're reviewing settings or images. No other manufacture offers a completely clear back.
Regarding ports, we found that using the Ikelite compact 8" dome and the Ikelite macro port made it easy to get very close to subjects, and both ports had good even trim underwater. If you intend to shoot more wide angle scenes and need a good port for over-unders, the Ikelite DL 8 inch dome port is a great option, but we recommend using it in conjunction with Ikelite's new trim rail system. We've fond the trim rail to produce almost perfect nuetral buoyancy with the 8 inch port, which makes it the best option for shooting wide angle underwater video - especially in ambient light without strobes.
Ergonomics and Housing Controls
The Ikelite EOS R5 housing features Ikelite's improved buttons which have great action, and despite multiple shore dives in the surf, we never had issues with them sticking. The housing comes with large, curved levers for the shutter release and AF-L buttons. We highly recommend ordering trigger extensions for both levers, which help keep the levers close to your handles. As the shutter and AF buttons are the two most common buttons that a photographer uses, we were happy at how comfortable those two controls are in particular. The zoom/focus gear knob is also nice and large which makes zooming in a quick situation very easy. You won't have to look at the housing to do it.
All important functions to underwater photography and video are accessible with the Ikelite EOS R5 housing, and we didn't notice the couple of buttons that don't have functionality, sans the joystick control. The depth of field preview button and the multi function lock button aren't compatible with this housing, but we never used those buttons even in our topside test. We found the camera was just as smooth to operate without them. However, the lack of a joystick control does slightly reduce how easy it is to navigate the menus on the camera. Although we are not sure if any housings will be fully compatible with the joystick control, it's important to mention that you will need to control the camera and surf the menus using the dials. At first, this can be frustrating as there are three of them to get used to. But we found that as we developed muscle memory, we were actually moving through the menus quicker using the dials than we would the D-pad.
Which brings us to the next point - there are three dials! This makes it really easy to control all legs of the exposure triangle - ISO, shutter speed, and aperture - underwater. We loved how easy it was to manipulate the camera underwater, and Ikelite's dial system is particularly smooth to rotate.
When it comes to sealing the housing, the back of the housing is used to close it via a latch system. The back o-ring is a compression oring, and because the back is clear, you can check to see if the o-ring properly sealed. For added security, the housing includes a built in vacuum system, but the pump is sold seperately. We highly recommend it. It's pretty easy to use. You attach the pump to the vacuum port and pump to between 10-15 mmHg. After about 5-30 minute, you plug the vacuum pump back in to make sure that nothing has changed before you get in the water. That's it.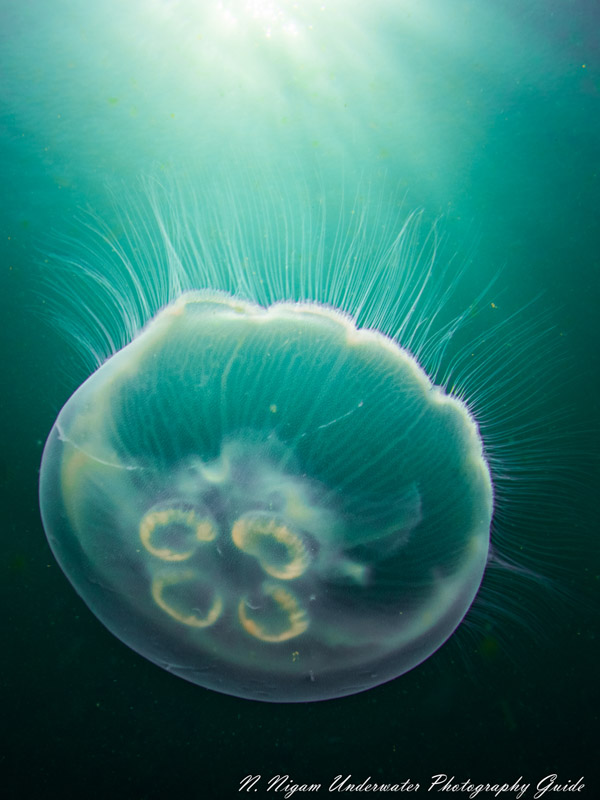 Accessories to Consider
With all the extra money you save purchasing an Ikelite housing, the world is your oyster when it comes to accessories.
Many people buy Ikelite strobes and housings to be used with Ikelite's TTL converters. The TTL converter creates a link between the camera's hot shoe and the Ikelite strobes establishing direct communication between the two. We were pleased with just how accurate the TTL was. Unless we were shooting in a quick burst mode where the shutter outpaced the recycle time, the TTL was accurate almost every time. After turning my strobes on, I honestly didn't have to think about the strobes for the rest of the dive. The only time where I considered turning TTL off was if I wanted a little more dramatic, close-focus wide-angle light and purposefully underexposed the shot.
The EVF (electronic viewfinder) on the EOS R5 is excellent. With good refresh rates and dynamic range, it's almost as good as an optical viewfinder with the additional benefit being able to review photos and change all your settings in the EVF. But there's little use for an EVF if you can't see it. Ikelite's 180 degree and 45 degree viewfinders make this benefit accessible. In fact, it's now possible to do your whole dive with your eye planted in the viewfinder, shooting photos. A viewfinder is perfect for making quick settings changes in the heat of the moment.
Unlike many other manufacturers, Ikelite housings can be positively buoyant. This is especially true with larger ports. A trim weight system includes an adjustable trim rail that attaches to the bottom of the housing that can attach to a hard two-pound dive weight. Combined with the EOS R5 housing and the large port (no strobes), the R5 system can be perfectly trimmed and neutrally buoyant underwater. This is great for underwater videographers looking for additional stability!
Pros
Light-weight, more buoyant than aluminum housings
Contructed with anti-corrosion polycarbonate
Compatibility with Ikelite TTL converters and strobes
Built in vacuum system
Compatibility with RF and EF mount systems
Great shutter and AF-L levers
Big, easy to use zoom/focus knob
Clear back to monitor the status of the camera
Great price (less than half of camera body!)
Cons
No compatibility with up/down/lef/right on joystick control
Record button can be tricky to hit with big gloves
No fiber optic cable compatibility
Multiple screws in DL port system (totally secure, but it takes a little longer to screw the port on and off)
Conclusion
Overall, we very much enjoyed using the Ikelite Canon EOS R5 housing during our Canon EOS R5 review. It's light weight, ergonomic, easy to use and compatible with a wide range of useful accessories that are native to Ikelite. We think this housing is great for photographers and videographers alike. We particularly liked how easy it is to control the camera with the dials, after a little muscle memory! The Ikelite EOS R5 housing is a great option for creatives looking to save money on the housing body and invest in lighting and accessories that can only be used with Ikelite housings. We think the Canon TTL converter is particularly useful. The Ikelite R5 housing is also great for videographers who need good trim for their wide angle video and photographers that don't want to be bogged down by the never ending prices of ports. Finally, the clear back is on the housing is characteristic of Ikelite systems, and there's no beating the ability to constantly monitor your camera underwater. We found very few negatives with the system - the main one being that there isn't full compatibility with the back joystick, but we recognize that it would be difficult to accomodate. Overall, if you want to get amazing underwater photos and videos with the Canon EOS R5, this housing will do the trick - just take a look at our results.
---
Support Our Content and purchase a Canon EOS R5 underwater housing at Bluewater Photo:
Ikelite Canon EOS R5 Underwater Housing
fadf
Read the Fulll Canon EOS R5 Underwater Review
---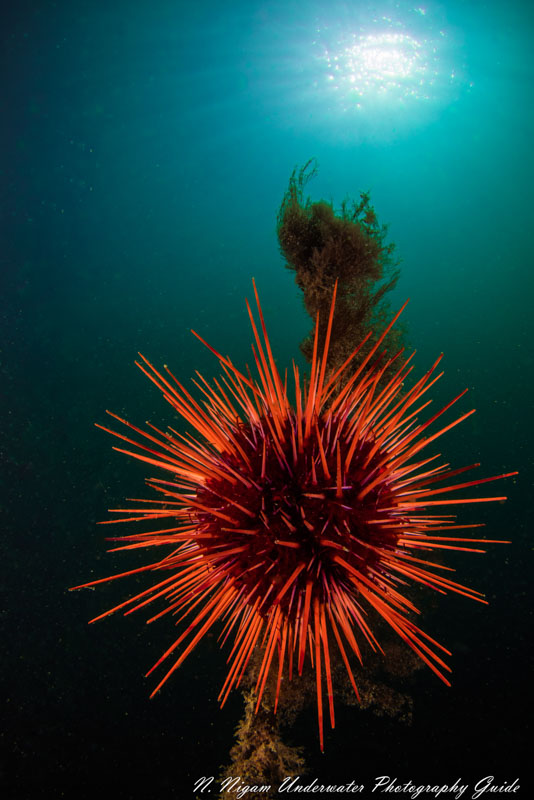 Related
Ikelite SL3 Underwater Housing
SUPPORT THE UNDERWATER PHOTOGRAPHY GUIDE:
The Best Service & Prices on u/w Photo Gear
Visit Bluewater Photo & Video for all your underwater photography and video gear. Click, or call the team at (310) 633-5052 for expert advice!
---
The Best Pricing, Service & Expert Advice to Book your Dive Trips
Bluewater Travel is your full-service scuba travel agency. Let our expert advisers plan and book your next dive vacation. Run by divers, for divers.
---