Underwater Photographer Reunited With Camera
Scallop diver helps underwater photographer be reunited with camera
Last July, diver and underwater photographer Kevin Mcllwee lost is £8,000 camera when the securing clip came off and left his camera on the sea bed. He was already about to give up hope in finding his camera again.
For five weeks, he thought all was gone but a scallop diver, Josh Dearing along with his father, Mike Dearing, saw the camera while gathering scallops on the rocky seabed of St. Brelade's bay, Jersey.
Josh Dearing was very surprised and amazed to find the camera still working despite being submerged for a long time and covered with cuttlefish eggs. The camera was undamaged during the whole duration that it was underwater.
According to Kevin Mcllwee, "the saving grace was that the camera was in a vacuum sealed box. Once sea water penetrates into equipment it will deteriorate in seconds. Everything is working as it was before"
In conclusion, it would be beneficial to have a vacuum system on your underwater housing for extra protection and for peace of mind that everything is sealed.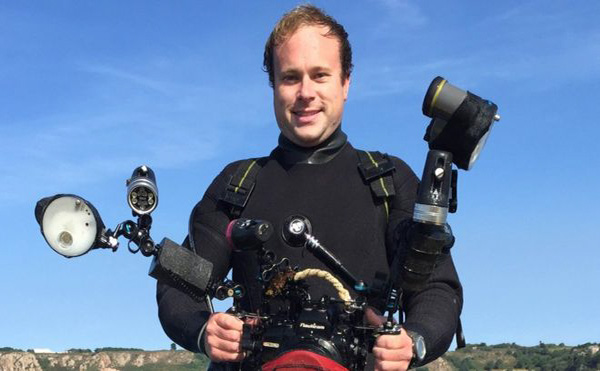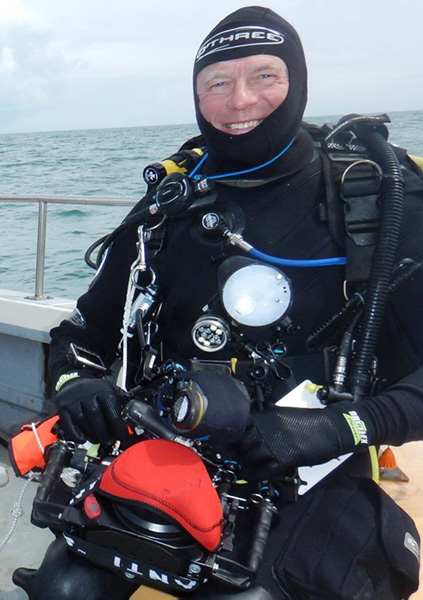 Read the full story on the BBC
SUPPORT THE UNDERWATER PHOTOGRAPHY GUIDE:
The Best Service & Prices on u/w Photo Gear
Visit Bluewater Photo & Video for all your underwater photography and video gear. Click, or call the team at (310) 633-5052 for expert advice!
---
The Best Pricing, Service & Expert Advice to Book your Dive Trips
Bluewater Travel is your full-service scuba travel agency. Let our expert advisers plan and book your next dive vacation. Run by divers, for divers.
---