Inside Look at a Liveaboard Photo Workshop
Go behind the scenes on our Philippine Siren liveaboard workshop
After several land-based dive trips to the Philippines, it was exciting to be leading the Bluewater Photo Workshop aboard the Philippine Siren on a 12-day special itinerary designed to dive the best the Visayas Sea has to offer and maximize photography opportunities. Prior to this trip, I received numerous questions from people about what lenses they should bring and my advice was, "No regrets! If you have it, better bring it."
This trip featured the smallest critters (baby frogfish, skeleton crabs, shrimps, nudibranchs, seahorses) to the largest fish (whale sharks) and amazing reefs and everything in between. So the hardest choice of the day for many of us, after deciding which way to have your eggs prepared, was which lens to use for each dive. But the fact that we would hit some of the best sites multiple times made this decision a little less stressful, as did the advice of the dive masters. The trip included an available 40 dives (typically 3 day / 1 night) at sites around Balicasag, Cabilao, Oslob, Dauin Coast, Apo Island, Moalboal, and Malapascua, which took us completely around the large Island of Cebu in a clockwise direction.
---
Check out Ron's photo gear:
Nikon D800, Tokina 10-17mm, Sea&Sea D800 housing, dual Sea&Sea YS-250 strobes
---
Cabilao
"So what are you waiting for?"
This was not only the mantra of the Philippine Siren crew; they used it when the food was ready to eat and after the dive briefings to get everyone moving and in the water. We dove off of the ship's 2 inflatable skiffs in three groups, which intended to spread things out at the dive sites and make for less chaos on the dive deck. Our fist day was spent diving at various sites at Cabilao just off the island of Bohol. The sites around Cabilao, like most of the sites, are great macro sites because the reefs are teaming with critters and fish. Sites like Gorgonian Wall and Lighthouse have incredible walls and reefs covered with large soft corals, sponges and sea fans making for terrific wide-angle photography.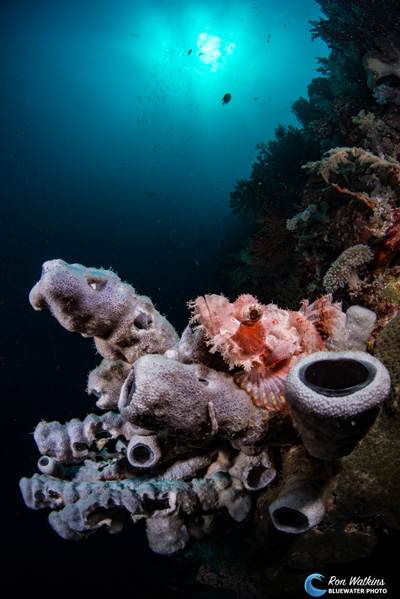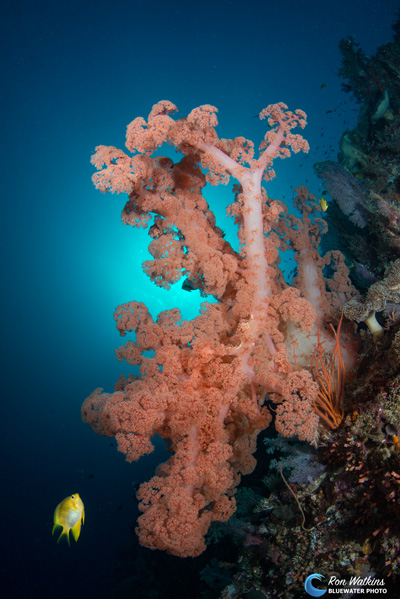 Photo left: A stealthy scorpionfish patiently waits in this purple on the side of a wall at Cabilao. ISO 200, F/16, 1/200
Photo right: The healthy soft coral of Cabilao. ISO 200, F/16, 1/250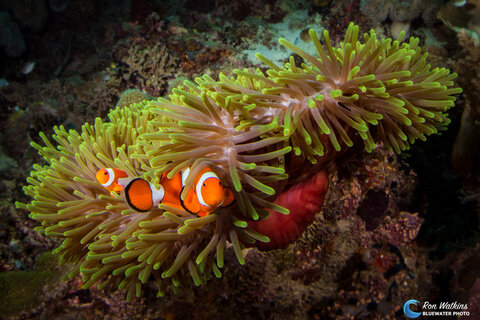 Balicasag
For the next two days, we called the waters around Balicasag home and dove sites called Sanctuary, Black Forest, Turtle Point, Diver's Heaven, and Rudy's Rock. Black Forest and Turtle Point were green sea turtle paradise with large fields of turtle grass like an all-you-can-eat buffet. These were some of the healthiest and largest turtles I have ever seen. If you approached them slowly and looked down and pretended to eat grass like them, you could get very close to the turtles.
But turtles weren't the only star of Balicasag. The surrounding walls and reefs were teaming with purple anthias, fang blennies, schools of long jawed mackerel and jacks, lionfish, snake eels, several varieties of nembrotha and chromodoris nudibranchs, and various crustaceans all over. There was a reason we did two full days of diving here and dived some of the sites multiple times. Our dives at Balicasag made it difficult to choose a lens when not diving in the turtle grass, so I added a section on shooting macro with wide-angle lenses to my workshop. No need to pass up on that fish behavior, the new nudibranch or other small critter just because you didn't have your macro lens on.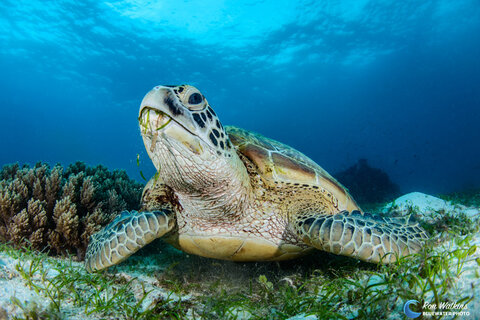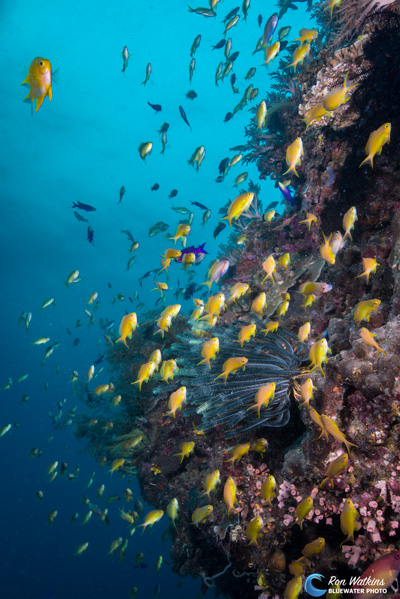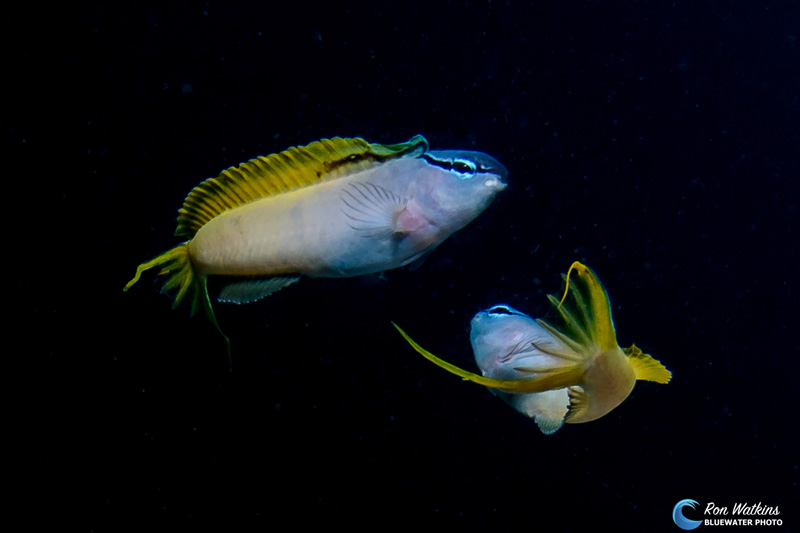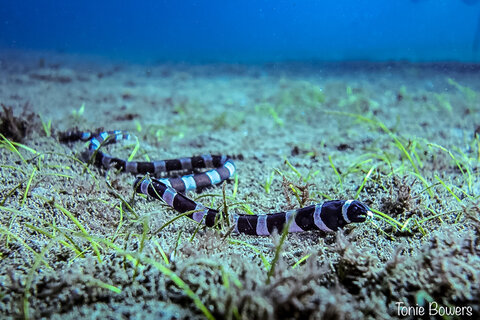 Oslob
The town of Oslob on the Island of Cebu is a unique opportunity to dive with whale sharks. Several years ago, the local fisherman had problems with whale sharks getting caught in their nets so they decided to throw handfuls of shrimp in the water away from the nets. This resolved the net problem but they found the whale sharks hung around their boats waiting for a free meal. So the Oslob locals decided to set up eco-tourism to educate people on the whale sharks and to support research. This form of eco-tourism is somewhat controversial because of the modified behavior of the whale sharks, but their research has shown that only a few sharks have continued to frequent the shallows of Oslob regularly and that most only hang out for a short time as they pass by the area. And by noon, the whale sharks typically leave the area and travel to the waters off of Cebu for the majority of their feeding. We received an educational briefing on the whale sharks and then set out at the crack of dawn to scuba dive with them. Typically, people actually snorkel with them and are not permitted to scuba dive with whale sharks. This was a unique experience and for those on the trip that had never seen a whale shark, it was quite exciting and presented a different opportuity for photographs.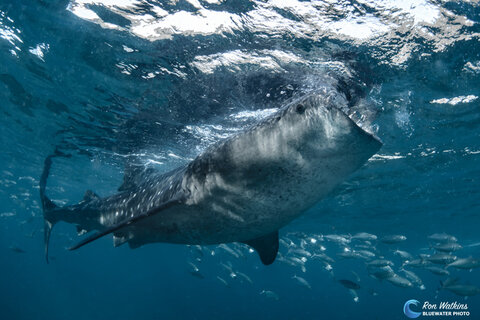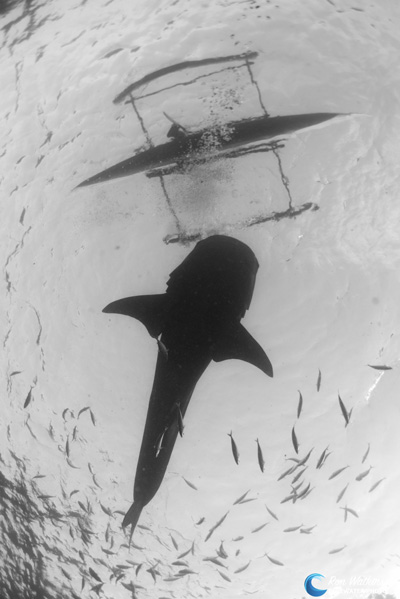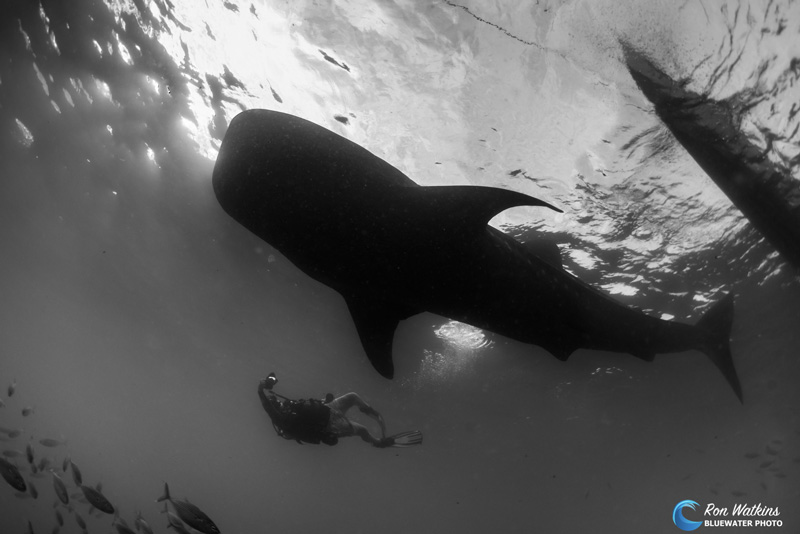 Dauin Coast
The Dauin Coast, also referred to as Dumaguete because of where you fly into, is critter heaven and home to some amazing muck diving. Every dive is like a scavenger hunt and you never know what strange little creature your DM is going to point out. When we were there, everything seemed to be mating, have eggs, or were newly born babies. This is the exact reason that Bluewater scheduled a photo workshop at the land based Atmosphere Resort and Spa immediately after the Siren cruise ended. This also why our Siren itinerary had three days in the area for muck diving and nearby Apo Island. On one dive we saw 9 baby frogfish ranging in size of a small pea to the size of a quarter. Night dives are also a treat here with frequent octopus, flamboyant cuttlefish, decorator crabs and other critters out hunting in the safety of darkness.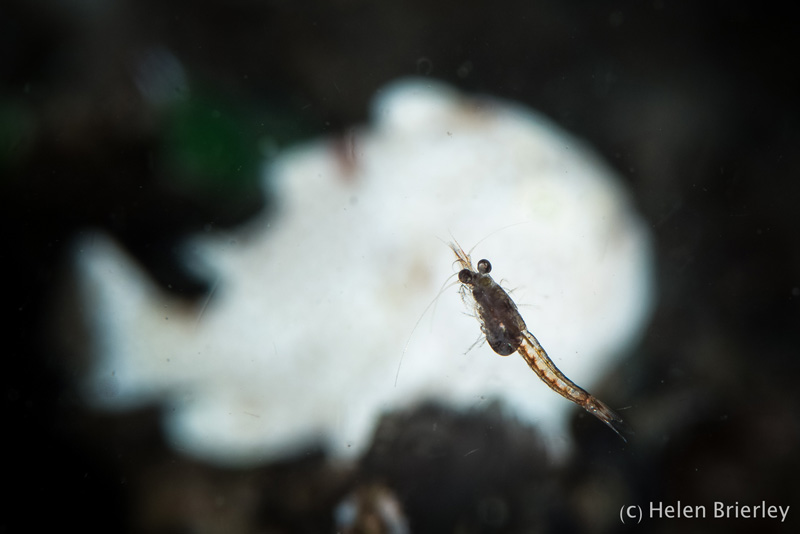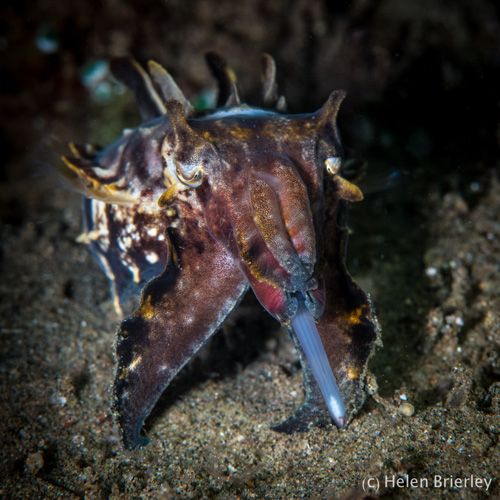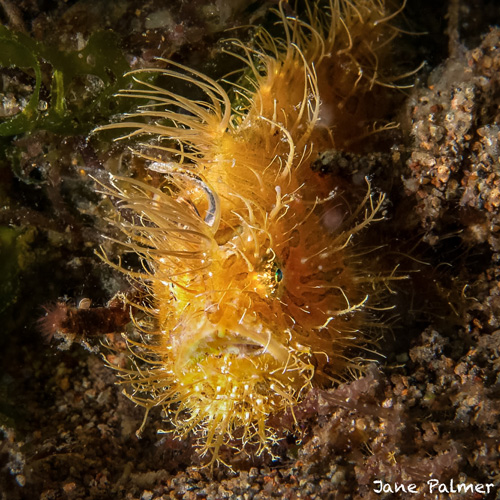 Apo Island
Apo is a small little island a short distance from Dauin, and we dove three times at the Island. Apo is known for its pristine hard coral gardens and resident population of turtles and sea snakes. A typhoon hit Apo a few years back but it is amazing how quickly the corals and marine life have recovered where we dove. The north side of the island is still in a protected status because it got hit the hardest and has not recovered as fast. Visibility at Apo was not ideal the day we were there, but we were still able to enjoy the diving at Coconut Point, Chapel and Rocky Point West. Coconut Point was a swift current dive in the beginning with several spots that were protected so that a diver could duck behind a the reef for reprieve. The corals are very healthy along the wild ride and we saw a large school of jacks and barracuda in addition to at least a dozen sea snakes and turtles fly by.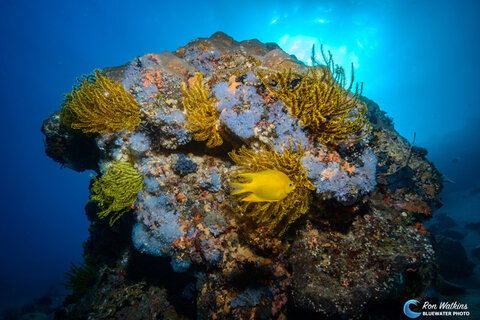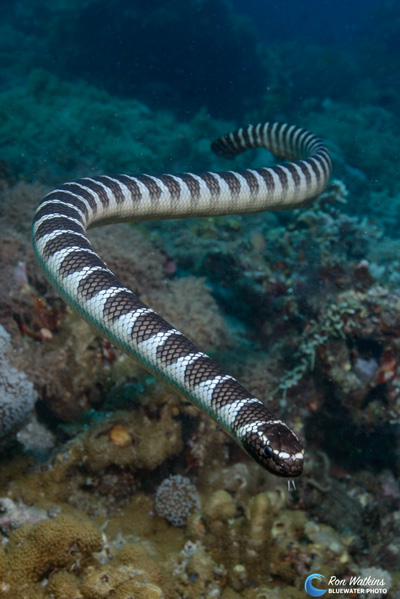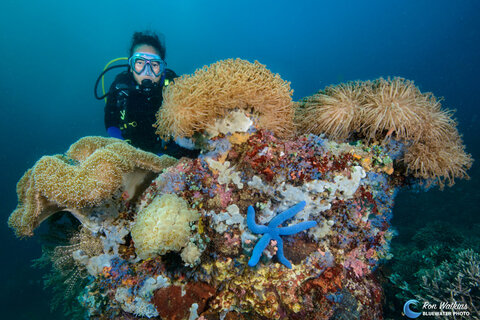 Moalboal
The two days spent diving around Moalboal were a real treat with incredible photography diversity.
Pescador Island has a massive cavern called the cathedral that has a very eerie silhouette opening and is often full of schooling fish. Several of us dove it twice after doing a special workshop on ambient light photography and silhouettes to improve our opportunity to capture the essence of the cavern. The shallow reefs surrounding Pescador Island were alive with marine life and several people spent their entire dive in the shallows. The Siren crew planned our afternoon dive at Panagsama Beach, where a resident school of over 7 million sardines resides. It is a must-dive spot. This was an amazing site to photograph, video and just watch the mesmerizing flow of the school. The school was so thick at times that when it passed overhead, day became night with the eclipse. We also dove at Sanctuary for some great macro and later a small airplane wreck at 90' that the siren had never visited but two of our guests had previously dove. The plane provided a great backdrop for some creative photographs with the help of our experienced and brave diver Dan McGanty.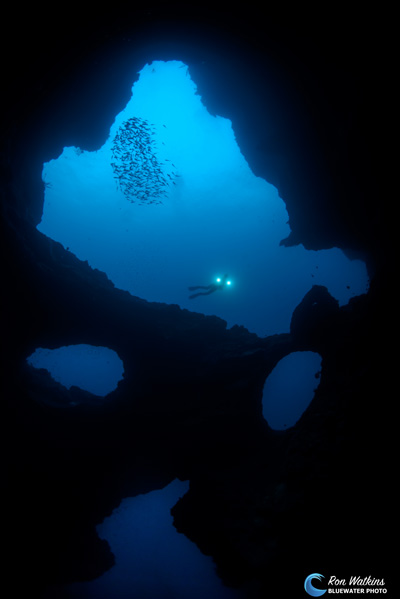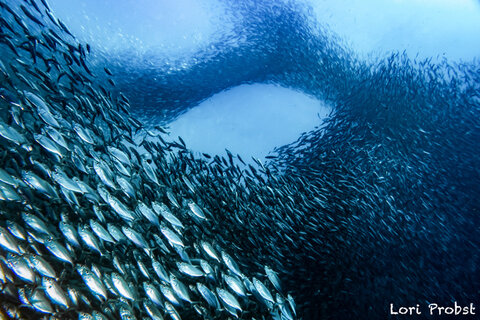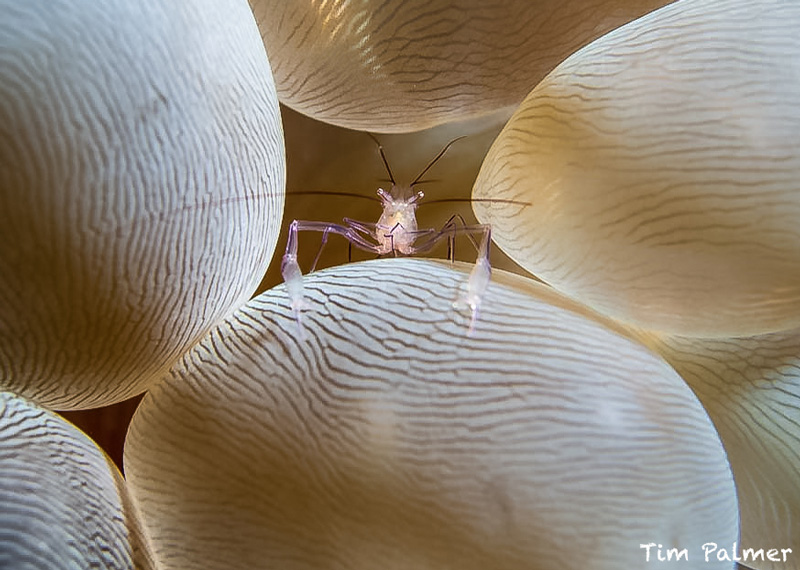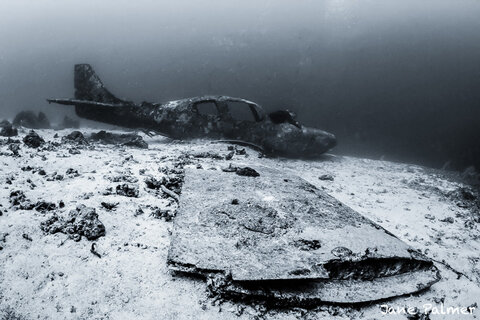 Malapascua
If you are a big animal photographer and you hear "Malapasqua," you immediately think of thresher sharks, as it is one of the only places that you can consistently see them at a cleaning station. I dove with the thresher sharks of Malapasqua several years earlier and they were one of the star attractions on this itinerary that people wanted to see. Unfortunately after two early morning dives to 90ft on the cleaning station the illusive sharks proved that wildlife is just that, wild and free to roam. It was very rare that they did not make an appearance, but actually had not been seen for several days, so we will need to return and try our luck another time. But we were all treated to several friendly spotted eagle rays near the surface, which is a treat. Malapasqua also has good macro diving and lots of soft coral, so we took advantage of the great photo opportunities that Mother Nature presented.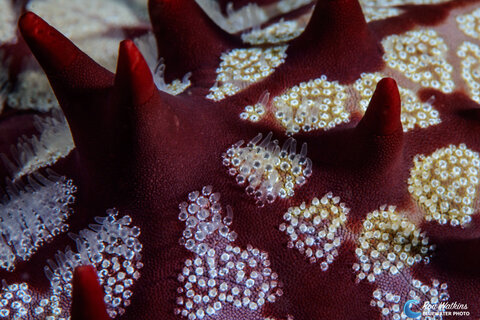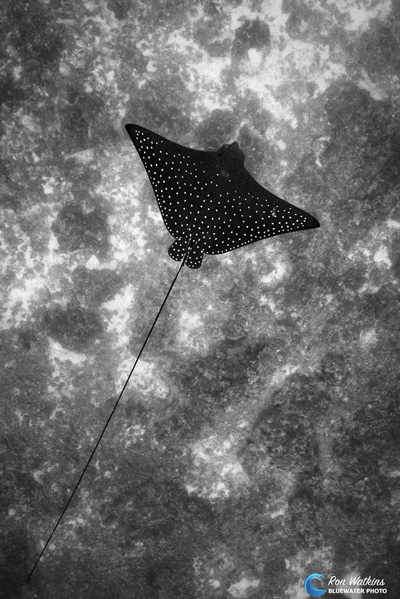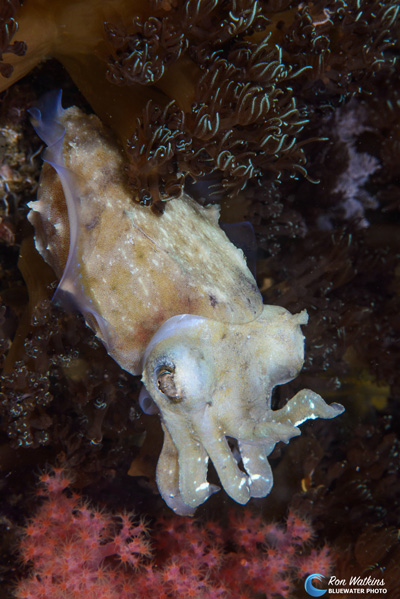 Photo left: A graceful spotted eagle ray swims below (Converted to B&W in Lightroom). ISO 1000, F/8, 1/125
Photo right: Cuttlefish on night dive. ISO 200, F/20, 1/125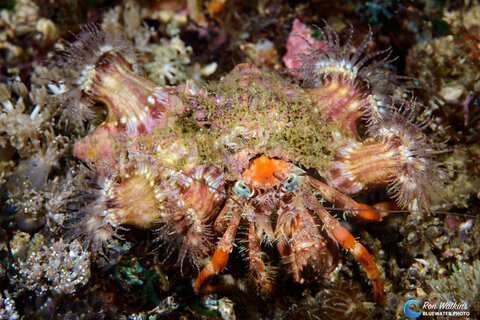 Book Your Trip the Philippines
Our sister company
Bluewater Travel
has lots of experience booking and running trips to the Philippines and 40+ other amazing scuba diving destinations. So if you want help planning your trip:
SUPPORT THE UNDERWATER PHOTOGRAPHY GUIDE:
The Best Service & Prices on u/w Photo Gear
Visit Bluewater Photo & Video for all your underwater photography and video gear. Click, or call the team at (310) 633-5052 for expert advice!
---
The Best Pricing, Service & Expert Advice to Book your Dive Trips
Bluewater Travel is your full-service scuba travel agency. Let our expert advisers plan and book your next dive vacation. Run by divers, for divers.
---