Shark Angels - Making a Difference
Globally connected, Shark Angels around the world are changing the future for sharks.
Shark Angels - Changing the Future for Sharks
Globally connected, Shark Angels around the world are taking action
By Jamie Pollack
While many are aware of the plight of charismatic ocean creatures, like the dolphins and whales, few know - often blinded by irrational fears - of the sharks' current fate.  Surprisingly, sharks, the creatures we fear most, are battling for survival, putting our oceans – and ourselves - at dire risk.  The sharks are in desperate need of help, and guardian angels just might be their only hope.
Julie Andersen, Founder, Shark Angels.  Photo: Paul Wildman
Meet the Angels
Globally connected, Shark Angels around the world are taking action locally, fueled by empowering tools, a collaborative community, and a shared passion. Through positive education, media and grassroots outreach, Shark Angels are changing the future for sharks.
Our history
In October, 2007, three dynamic shark conservationists from different organizations came together on a project of passion to show the world a new perspective on sharks in the Bahamas. Dubbed the Shark Angels, Julie Andersen, Alison Kock, and Kim McCoy got into the water with over a dozen tiger sharks and countless lemon sharks, with a team of friends and cameramen.
They believed that when the world came face to fin with the "world's most dangerous sharks" with them, they would realize, that sharks aren't the enemies, the only thing we have to fear is ourselves. A short film was released on the Internet, and Julie, Alison, and Kim continued gaining media attention. More importantly, the project ignited a movement around the world. What started as a video project in the Bahamas achieved even greater potential. People, energized by the Angels' passion, began reaching out and asking to get involved, and Shark Angels began to evolve beyond much more than just a small collaboration.
Realizing that Shark Angels was exciting conservationists and enthusiasts alike, in an attempt to better harness potential and have a greater impact on the preservation of the world's last remaining sharks, Julie officially started Shark Angels, as a non-profit organization.
Alison, Kim, and Julie swimming with tiger sharks off Tiger Beach, Bahamas. Photo: Eric Cheng

For the past three and a half years, the grassroots movement has grown and the Angels have relied upon one another to tackle shark issues around the globe and rally around sharks. The Angels also incorporated kids into the movement, starting Shark Cherubs as a way to get future generations involved. While Shark Angels was started by a woman, it has expanded to include anyone who is passionate about sharks, the oceans, animals or simply conservation, and wants to translate that passion into action. We even have our own version of Charlie.
It isn't just a girl thing... many men have joined our ranks, working together with us on the Shark Front. We come from very different backgrounds, education and perspectives, but share a undeniable desire to get involved.
The Shark Angels have accomplished much through sheer willpower, donated time, and grassroots campaigns. These include heightening awareness and changing perspectives, the creation of a robust, edgy but educational conservation toolkit, and the formation of a global network of Angels over 4,000 strong.  Media in many global publications and programs in France, South Africa, the US, the UK, Japan, and Spain take the issues facing sharks into the mainstream, and develop of a very strong brand identity with world-wide recognition (people want to be shark angels). The creation of a line of apparel, and the deployment of world-wide campaigns are having measurable results on shark populations world-wide, like Fin Free. All of this has been personally fueled through passion, time, and personal funds donated by Angels.
Kim, Alison, and Julie still remain strong allies and friends that represent some of the first Angels and others around the world continue to look to them for inspiration. Yet, it has become so much bigger than that, and is now a positively-fueled, empowered, connected movement led by thousands of Angels world-wide acting locally on behalf of an animal who desperately needs our help.
Julie Andersen swimming with black tip sharks, Aliwal Shoal, South Africa. Photo: Paul Wildman
Why sharks
Many are shocked to learn sharks are disappearing at an alarming rate – their numbers down by 98% in some regions – with many species facing extinction during our lifetime. Over one hundred million sharks will be killed this year.  That's 11,432 every hour.
Out of sight out of mind
Few know about this issue, because it happens so far away from us. Out in the oceans, in countries few of us will ever journey to, for a reason that is foreign to many of us.
And, worse, few care, as sharks have evolved into terrifying monsters that ironically, while often times fueling a mass hysteria, really only exist within our collective imagination. And thus, most share the inaccurate sentiment "the only good shark is a dead shark."
Say the word "shark" and most people immediately imagine a bloodthirsty monster worthy of a "Jaws" remake. As a society, there are few things we fear more than sharks, with shark attacks consistently ranking as one of the top three most-feared natural dangers, making it difficult for many people to understand why sharks are worth saving – let alone take measures to do so. And thus, countless animals continue to disappear without us noticing or caring.
But, the man-eating monster is a myth that Hollywood and the media have created in order to increase ratings and sell newspapers.  Actual attacks far outpace reports – as do the severity of the incidents. You are more likely to be killed in a hunting accident or lightening strike than a shark. In 2007, one person worldwide was killed by a shark bite, while 793 people died in bicycle accidents, and 49 died from dog bites.  Of the over 500 species of sharks, only a handful have been linked to any incidents with humans; the vast majority of sharks are harmless to humans.
Misunderstood and mal-aligned, the stakes at hand are life or death – not just for the sharks, but also our oceans. Turns out, we need sharks on this planet for our very survival.
The frightening reality is, like them or not, sharks play a crucial role on this planet. Remove sharks from the oceans and we are tampering with our primary food and air sources. And the livelihoods of the over four million people that rely on the oceans for their main source of income. Sharks are a critical component in an ecosystem that provides 1/3 of our world's food source, produces more oxygen than all the rainforests combined, removes half of the atmosphere's manmade carbon dioxide (greenhouse gas), and controls our planet's temperature and weather.
As the apex predators of the oceans, the role of sharks is to keep other marine life in healthy balance and to regulate the world's largest and most important ecosystem. Remove sharks and that balance is seriously upset. Studies are already indicating that regional elimination of sharks can cause disastrous effects including the collapse of fisheries and the death of coral reefs. No one knows for sure what will happen globally if shark populations are destroyed, but one can safely fear the results. Two hundred and fifty million years ago, this planet suffered the largest mass extinction on record, and scientists believe this was caused in part by catastrophic changes in the ocean. Sharks play a keystone role in our seas remain in a healthy equilibrium.

An animal hunted
In addition to the factors challenging all marine creatures - pollution, destruction of habitat, and elimination of food sources - sharks face an even more urgent threat: the demand for their fins are skyrocketing increasing their value exponentially. Indeed a single whale shark fin can sell for upwards of $50,000 USD. As the demand for shark fin far outweighs supply, no sharks are safe from desperate fisherman – sharks everywhere – even the handful that are protected and in the few areas that are protected - are under attack.
The incredibly lucrative market for shark fins is driving the slaughter. This extinction trade full of greed and corruption is often likened to the illegal drug trade, as it is rife with murder, mafia, and millions of dollars. Fisherman desperate to feed their families will stop at nothing and are being driven to extremes, though it is only a handful of individuals who are benefiting – at an incredible cost to all of us.
It is a race against the clock to save sharks – and us - from a looming demise. The Angels have their work cut out for them taking on the world's hardest public image campaign while for their survival. But it's a battle worth fighting – and one they are slowly winning.
Julie Andersen operating in the field in Indonesia. Photo: Paul Wildman
Guardian Angels
The Angels have a singular goal and believe that by harnessing the power of the passionate, together, we have the power to do what many disparate efforts cannot: together we can save sharks. The Shark Angels raise awareness to the critical issues and also attempt to change perspectives. Through media, community involvement and activating local networks to take back their sharks, they are making a real difference around the globe.
Julie Andersen, Founder, Shark Angels and Jamie Pollack, Director, Shark Angels
Photos: Paul Wildman and Gerie Muchnikoff
According to founder, Julie Andersen, "We are the next generation of shark conservationists, working independently and as a network of angels to bring about change. Because sharks need all the guardian angels they can get! The Shark Angels are raising awareness on the plight facing sharks, giving the world a new perspective on these misunderstood animals, and often, in the trenches, stopping the slaughter of sharks, protecting them from our collective greed and ignorance.  Instead of talk, we are all about action. We are making a difference."
We caught up with Julie to hear about their plans for this year.
We've got a huge year ahead of us… rocking the world for sharks in 2012:
• After big wins in Canada, we are making more of the world shark Fin Free. A global, positive, movement, it is spreading across the world – even in Taipei.
• Shark Angels is launching in France… and China!
• Kids take center stage – as we launch new programs for our Cherubs – from Canada to Singapore.
• We've got lots of media appearances lined up – from Shark Week to several documentaries.
• We are journeying to Layang Layang, the Bahamas, Maldives, Singapore, Chicago and New York. And you can join us doing real work in the field for sharks!
• We're launching new programs targeted at people who can make a difference for sharks – but are new to the cause.
• We will continue to grow, inspire and build a community of angels.
So what are you waiting for? If you haven't already earned your wings, check out www.sharkangels.org to get inspired and become involved.
 
Further reading
---
Support the Underwater Photography Guide
Please support the Underwater Photography Guide by purchasing your underwater photography gear through our sister site, Bluewater Photo and Video. Click, or call them at (310) 633-5052 for expert advice!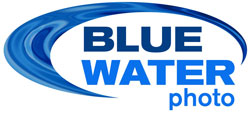 ---
SUPPORT THE UNDERWATER PHOTOGRAPHY GUIDE:
The Best Service & Prices on u/w Photo Gear
Visit Bluewater Photo & Video for all your underwater photography and video gear. Click, or call the team at (310) 633-5052 for expert advice!
---
The Best Pricing, Service & Expert Advice to Book your Dive Trips
Bluewater Travel is your full-service scuba travel agency. Let our expert advisers plan and book your next dive vacation. Run by divers, for divers.
---