Story Behind the Shot: A Happy Bunch
Fun and Bubbly Pool Shoot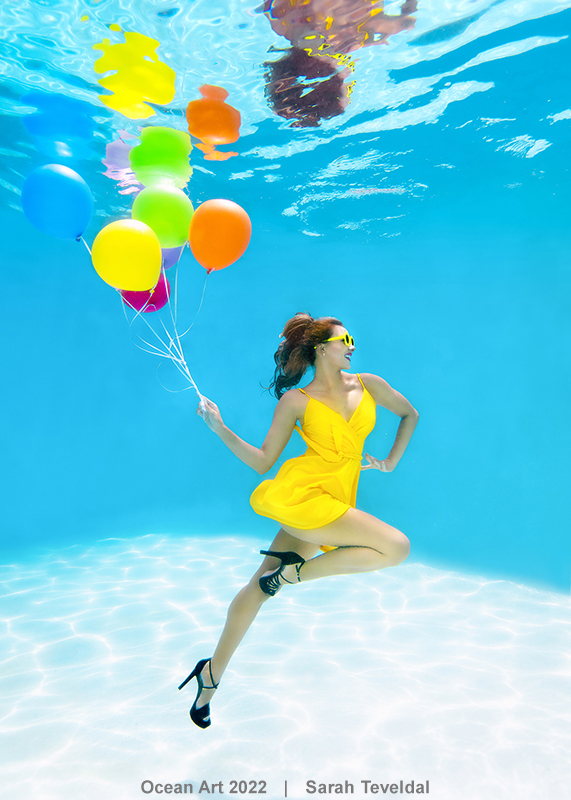 The winning photo for the "Best Underwater Art" in the Ocean Art 2022 Competition was taken at a private pool in Miami. See all Ocean Art 2022 Winners Here
The Story
Underwater performer, free diver and four-time World Champion Synchronized Swimmer Kristina Makushenko and I worked together to get this colorful, fun-spirited image. Balloons can be difficult to work with underwater, but we are both underwater enthusiasts who appreciate a challenge! The trick to working with the balloons is achieving a nearly neutral buoyancy. To do this, you must fill them with the right water-to-air ratio which is mostly water and just a tiny breath of air.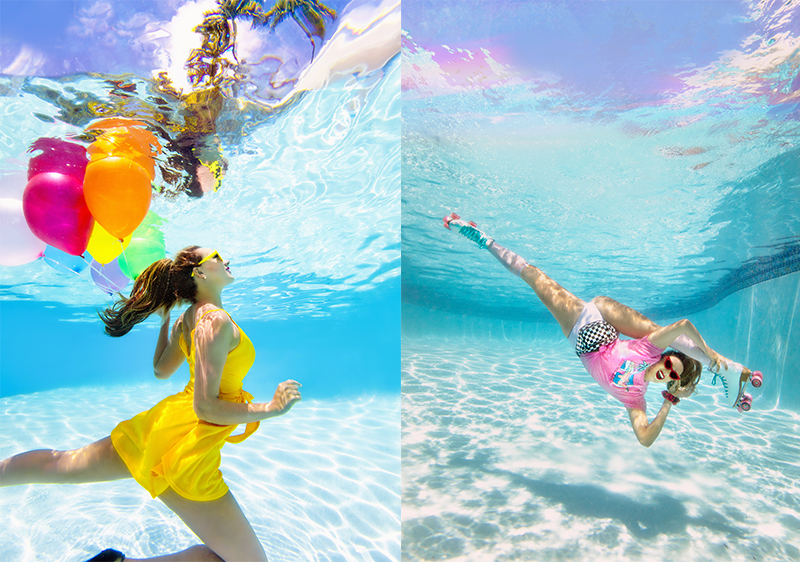 It took two sets of balloons to get the balloons just right. The first set was negatively buoyant and Makushenko had a difficult time getting them in the right position. We were successful with the second set of balloons when I left a little more room for air. Makushenko was then able to achieve the playful pose and look we were aiming for with just several submersions.
Post-production on this image included enhancing the colors to make them "pop", removing the tile border and cleaning up the pool debris (as there had been a heavy tropical storm just the day before!). While it might be a slightly "ordinary" image above water, we were ecstatic to bring this concept to life in the water - our preferred medium that always adds a touch of magic, whimsicality and unpredictability!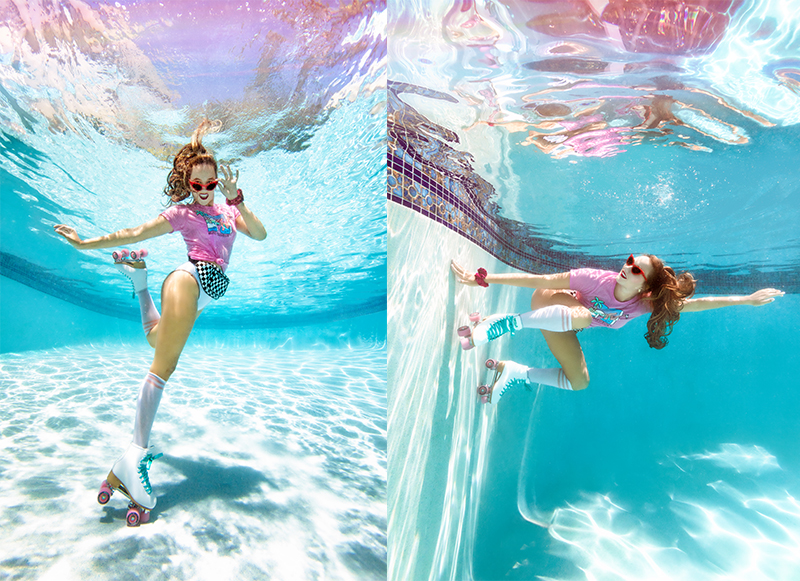 About Sarah Teveldal
Sarah Teveldal started her underwater photography company, Flashpool Productions in 2010. Her range of services include underwater photo booths for pool parties, commercial photo and video services, and private underwater sessions for maternity, kids, families, pets and more. She is the leading photographer for swim schools in the U.S. and works with aquatic teams hosting photo days and fundraisers. A love for travel and community has led her to hold international Mermaid Retreats and Underwater Workshops, connecting artists on both sides of the camera. As of January, 2023, she is excited to announce the completion of her brand new custom-built studio pool in Austin, Texas.
See more of Sarah's work on her website www.flashpoolproductions.com and on Instagram @flashpool_productions.
Further Reading
SUPPORT THE UNDERWATER PHOTOGRAPHY GUIDE:
The Best Service & Prices on u/w Photo Gear
Visit Bluewater Photo & Video for all your underwater photography and video gear. Click, or call the team at (310) 633-5052 for expert advice!
---
The Best Pricing, Service & Expert Advice to Book your Dive Trips
Bluewater Travel is your full-service scuba travel agency. Let our expert advisers plan and book your next dive vacation. Run by divers, for divers.
---