Sony A1: Initial Thoughts & Review
1 Camera to Rule the All?
As soon as we got done saying the Canon EOS R5 is the best full-frame camera for underwater photo and video, Sony decided to announce their flagship full-frame camera, the Sony A1. On paper, the Sony A1 will be the top hybrid camera for both photo and video with a 50 megapixel stacked CMOS sensor, 30 fps (electronic)/10 fps (mechanical) burst shooting, 30% more AF accuracy than the Sony A9 II, improved animal eye AF tracking, 8K/30p & 4K/120 fps video, 10-bit 4:2:2 internal recording with Sony's full range of log profiles (e.g., Cine, HLG, and S-Log) to choose from, and improved in-body image-stabilization with 5.5 stops of recovery. But improvements in generic specs aren't why we are so excited for this camera. It's Sony's novel innovations in the sensor and electronic mechanism that have us on the edge of our seats to see how the A1 could change underwater photo and video.
Along with reinforcing the mechanical shutter, Sony has changed the game of electronic (silent) shutter technology. With a new Bionz XR processor, the electronic shutter readout is so quick that rolling shutter has been reduced about 1.5 times. This has allowed for the silent shutter to work with external flashes (e.g., strobes) at a sync speed of up to 1/200s. However, we will need to see if this feature is limited to Sony flashes or if it can be incorporated into a wider series of strobes. The A1 will also have a flash sync speed with the mechanical shutter of 1/400s which is a full stop more of flexibility when shooting sun balls, black backgrounds, and any other scenes where it's important to limit available light.
So.... will all of this be worth the price tag of $6500 for the body? Well, that is the question. We will be taking the Sony A1 diving as soon as an underwater housing for the A1 is released. In the meantime, you can pre-order a camera body or housing from our friends at Bluewater Photo! Please check back with us as we will be updating this pre-review frequently as we find out more info about the A1.
Sony A1 Body Status: Shipping in Early March, 2021 - you can pre-order now at Bluewater Photo!
U.S. MSRP: $6500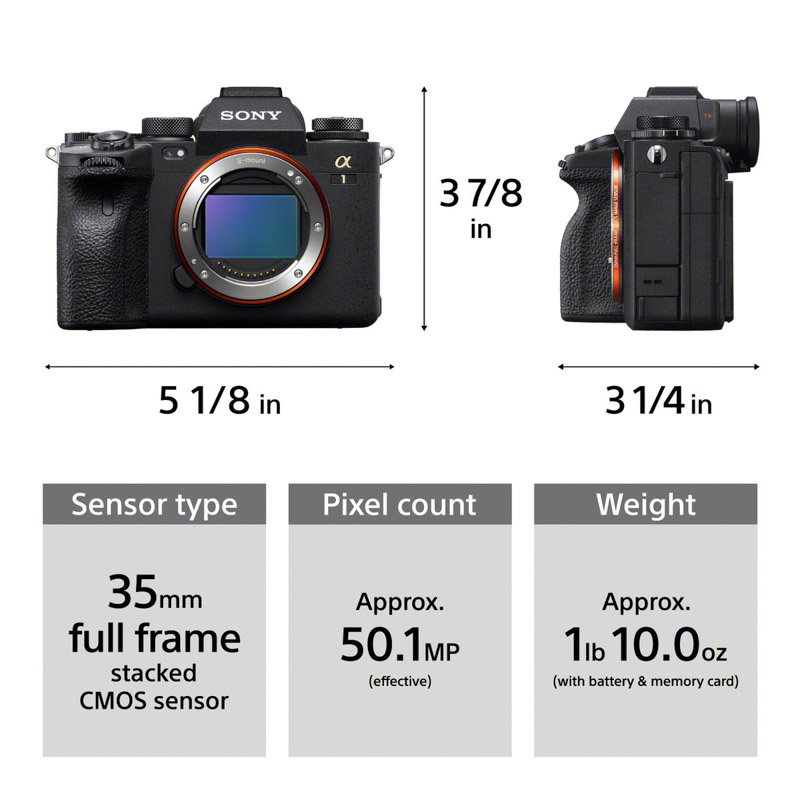 ---
Order a Sony A1 underwater housing at Bluewater Photo:
Nauticam Sony A1Underwater Housing
Ikelite Sony A1 Underwater Housing
Sea & Sea Sony A1 Underwater Housing
Aquatica Sony A1 Underwater Housing
Isotta Sony A1 Underwater Housing
Order a Sony A71 Camera Body at Bluewater Photo:
Check out our full Sony A1Underwater Housing Buyer's Guide
---
Jump to a Section
Sony A1 Specifications | Sony A1 Features
Sony A1 for Underwater Photo | Sony A1 for Underwater Video | Who Should Buy?
Best Lenses | Sony A1 Underwater Housings | Conclusion
---
Sony A1 Specifications
New Full Frame 50MP Exmor RS Stacked CMOS Sensor
15 stops of dynamic range with improved colors, tones, and gradation
New BIONZ XR Processor (introduced in the Sony A7S III)
Continuous shooting up to 30fps w/ electronic shutter and 10fps w/mechanical shutter at full resolution - AE and AF operable throughout
Updated Carbon-Fiber Mechanical Shutter for a more quiet and vibration-free performance
Records video up to 8K/30p (oversampled from 8.6K), 4K/120p (oversampled)
Improved electronic shutter - greatly reduced rolling shutter and flicker under artificial light
THE ELECTRONIC SHUTTER WORKS WITH EXTERNAL FLASHES (and strobes)
FLASH SYNC SPEEDS: up to 1/400sec (mechanical shutter; 1/500 in APS-C mode), 1/200 (electronic)
Lightning quick AF with its 759 phase-detection points with 425 contrast-detection areas - covering 92% of the sensor
AF system recalculates 120 times per second - 30% more accurate than A9II
Better animal eye AF that can track birds - we will be testing to see if it can track fish
5 axis IBIS with 5.5 stops of recovery
New Active steadyshot stabilization (introduced with the Sony A7S III)
10-bit 4:2:2 internal recording with 16-bit RAW external recording
Full range of Log recording options - Cine, HLG, and S-Log
Viewfinder: Electronic (OLED) - 9.44 million dots
Dual CFexpress Type A / UHS-II SD Card
No built-in flash
Native ISO: 100 - 32,000
Extended ISO: 50 - 102,400
Shutter speed: 1/8000 - 30 seconds
ISO 100 to 32000 (Extended: 50 to 102400)
Fastest built-in wifi - can transmit video files over 5G
Sony E Mount
Dimensions: 5.07 x 3.81 x 2.74 in (128.9 x 96.9 x 69.7 mm)
Weight: 1.6 lb (737g)
Key Sony A1 Features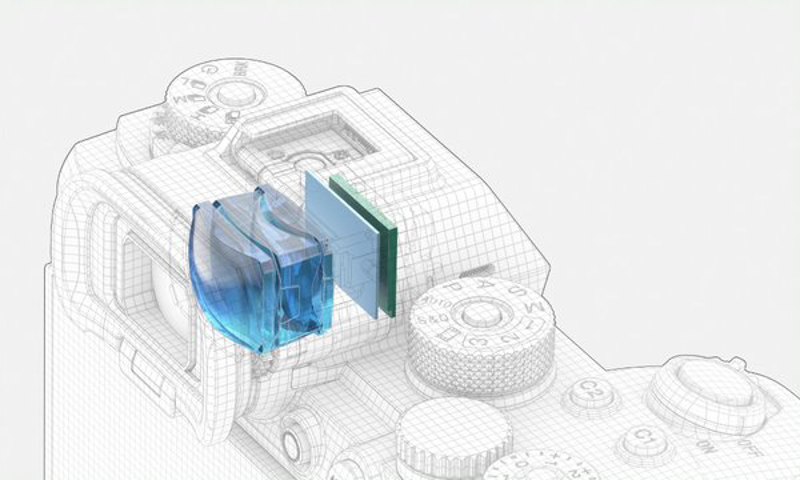 New Sensor, Processor, and Shutter
The new sensor, processor, and shutter introduced in the Sony A1 are what make the camera so exciting. The 50 megapixel stacked CMOS sensor promises very high resolution photographs and oversampled 8K video (from 8.6K). While the Sony A7R IV boasts the highest resolution of any full-frame camera, due to imperfections in lenses & ports as well as mobile shooting situations, it is unlikely most underwater creatives will notice a difference in detail between the two cameras. Less megapixels may also make the A1 a more effective camera for underwater video with better lowlight performance than the Sony A7R IV. 50 megapixels of resolution will be more than enough for macro photographers to get close crops from their photos.
The BIONZ XR processor that was introduced in the Sony A7S III really opened up a doorway for cameras to operate at frame rates that really haven't been possible until now. The Sony A1 can shoot 50 MP photos with full AF/AE capability up to 30fps with the electronic shutter and 10fps with the mechanical shutter. Although we expected higher shutter speeds with the mechanical shutter and there does appear to be fps limitations with some lenses, underwater photographers that shoot quick action are sure to be excited - especially salmon photographers and pelagic photographers that don't necessarily need strobe lighting.
What we are most excited to test underwater are the changes to both the electronic and mechanical shutter. With a stacked sensor and fast processor, the A1 can take exceptionally quick sensor readouts with the electronic shutter. Although it is not yet a true global shutter, Sony is claiming that rolling shutter in the A1 has been reduced 1.5 times! Beyond the implications for underwater video, the silent (i.e., electronic) shutter is now compatible with external flashes. However, initial reviews indicate these need to be Sony flashes. We can only hope that some strobe manufacturers will work on accommodating for compatibility with the silent shutter on the A1. If so, it will be very interesting to see how fish react to cameras underwater without the soft thud of the shutter. The mechanical shutter has been reinforced, and is also quieter. Moreover, the max strobe sync speed with the mechanical shutter is now 1/400s. That's a full stop less than most cameras in this class can do (e.g., 1/250). For photographers that need to eliminate ambient light while shooting underwater sunballs or black background photos, a higher sync speed will be very useful. With the electronic shutter, the sync speed is 1/200s.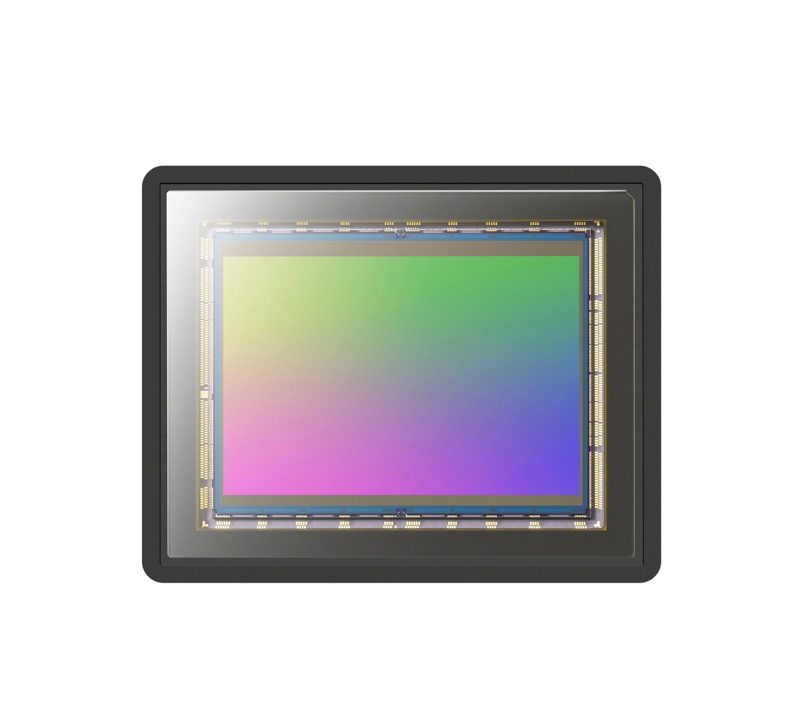 Build and Ergonomics
The Sony A1's body is almost identical to the Sony A9II. However, we still expect new housings from most manufacturers as there are some dimensional differences. The ergonomics of the camera will be very familiar to Sony users. We are looking forward to shooting with the updated menu system that was initially introduced with the Sony A7S II. We found it to be more intuitive with a better workflow than previous Sony models.
The EVF on the Sony A1 is a mouth-watering 9.44 million dots. This means excellent dynamic range so you won't have any issues shooting into backlighting through the EVF. It also means life-like scene renditions whn you're composing your shots and looking at your images.
Finally, the A1 has a battery life of 530 shots. We expect this to be enough battery for at least a full day of diving while shooting both photo and video (about 4 dives).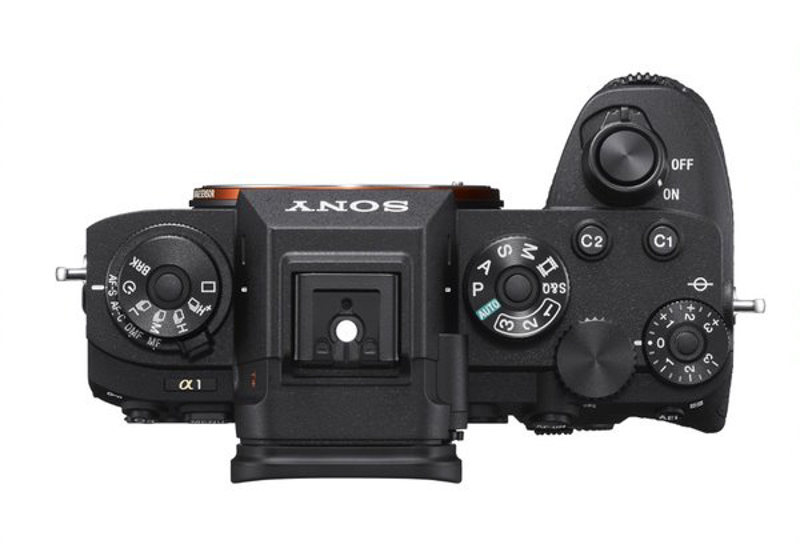 Autofocus
While Sony consistently leads the pack in autofocus performance, the A1 will be even more effective - promising 30% more AF accuracy than the Sony A9 II. The autofocus engine can recalculate at 120 times per second which will be ideal for anyone shooting quick action and pelagic photography. The animal eye autofocus system is supposed to be much more effective - especially for birds. We hope this will translate to as good of a performance as we have seen in the Canon EOS R5 and EOS R6, but our hopes aren't high after some of the initial topside reviews.
Stabilization
The 5 axis in-body image-stabilization in the Sony A1 is capable of 5.5 stops of correction. This means you should be able to shoot hand held photos with shutter speeds 5.5 stops slower than you could without stabilization. However, it's still not as good as the stabilization system in the Canon EOS R5 and R6 which can recover 8 stops of exposure. Sony did add a new "active steadyshot" stabilization mode which appears to add a little digital stabilization. We found it to be effective for handheld video, even with a macro lens, but not as good as the R5 or R6.
Underwater Photography with the Sony A1
The Sony A1 is a true hybrid camera - it is arguably just as effective for video as it is for photography. As an underwater photography camera it will undoubtedly be the best full-frame camera on the market, but it does come at a hefty price tag. 50 megapixels of resolution will please any macro photographer and will likely not result in any less detail than the 61 megapixels offered in the Sony A7R IV.
With burst rates up to 30 frames per second, the Sony A1 will be the top choice for any shark, marine mammal, salmon, or pelagic photographer. It will be difficult to miss any action at that kind of burst speed. That being said, 30 fps is with the electronic shutter and will likely outrun any strobe recycle times - even if the electronic shutter is compatible with some strobes on the market. However, newer strobes like the Sea & Sea YS-D3 will be able to keep up with the camera at lower power. The YS-D3, for example, doesn't have a recycle time below 1/4 power. This will be ideal for cold water photographers and other photographers that may not necessarily need that much light in quick action situations.
Any underwater will enjoy the added benefits of a faster autofocus system - especially because many Sony lenses underperform underwater. The Sony A7R IV and Sony A7S III have shown that camera bodies can certainly make up for slow lenses with the Sony A7R IV having the best performing autofocus system we have seen to date. If the A1 is 30% more accurate, than it will likely be even more preferable to the Canon EOS R5. That being said, due to initial reviews we don't have very high hopes for the improvements in fish animal eye autofocus tracking, but we do hope for the best in our future underwater tests!
The updated shutter mechanism on the A1 has the most potentially for changing the playing field for underwater photographers. If the silent shutter does sync properly with strobes, it could be an amazing feature for rebreather divers (or anyone who needs to stay quiet underwater) to have in their back pocket. A reduction in rolling shutter is great for anyone shooting in ambient light at an amazing burst rate of 30 frames per second. This will be particularly useful for shark and marine mammal photographers taking photos at the surface. But perhaps the most exciting attribute to the A1's shutter is the high sync speed of 1/400s. The thought of sunballs in shallow water at this shutter speed is mouth-watering.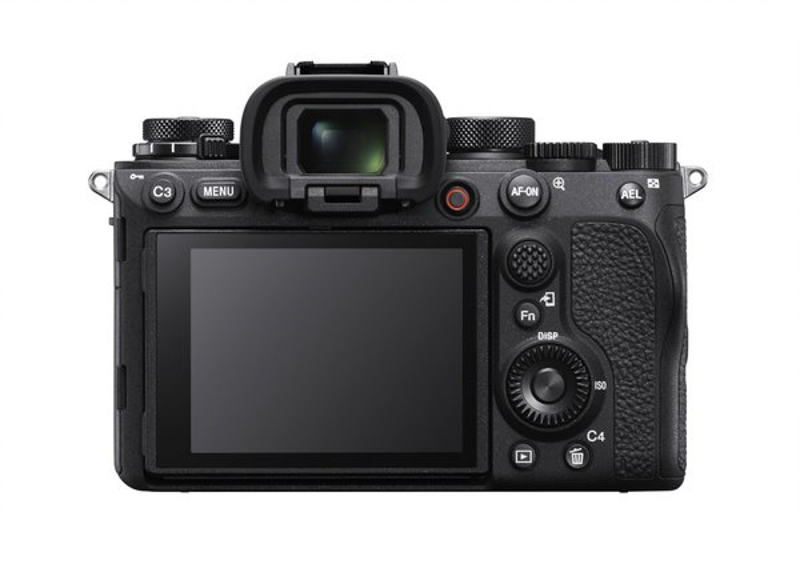 Underwater Video with the Sony A1
Will the Sony A1 be as good as the Sony A7S III for underwater video? Yes and no. For videographers that need 8K - the Sony A1 will be a better option than the Canon EOS R5. With a 50 megapixel sensor, 8K video on the A1 is oversampled from 8.6K, resulting in the maximum detail possible. For macro videographers, it will be particularly exciting to be able to crop down from 8K significantly and still render a video in 4K or even 6K. However, like with any camera, more resolution tends to result in worse low light performance. We anticipate that the Sony A1 will not preform nearly as well as the Sony A7S III in low light. So if you plan on only shooting 4K, then we would recommend the Sony A7S III as both cameras can shoot 4K/120p. Good lowlight performance is essential for underwater videography, and the Sony A7S III is particularly amazing on this front as you can see in our underwater video.
The Sony A1 can record 10-bit 4:2:2 internally which will be very useful for color grading with the full range of Sony log profiles - including Cine, HLG (hybrid log gamma), and S-Log profiles. However, the A1 cannot record RAW video internally like the Canon EOS R5. That being said, for serious video shooters, the A1 will be able to output 16-bit RAW over HDMI to an external recorder. We very much enjoyed shooting with log profiles in the Sony A7S III, but we do expect the A1 to suffer slightly in dynamic range due to the higher resolution and worse low light performance.
When it comes to video stabilization, the A1 will be sufficient for handheld video, even with a macro lens, but not nearly as effective as the Canon EOS R5 and R6. "Active steady shot stabilization" will be better than stabilization previously offered on the Sony A9 II and Sony A7R IV, and very similar to the A7S III. Again, please take a look at our Sony A7S III review for examples of handheld video shot with active steadyshot stabilization.
Will the Sony A1 Overheat?
8K and even 4K/120p video tend to bring up the question whether or not the camera will overheat. With a new cooling system that was first introduced in the Sony A7S III, we anticipate the Sony A1 to perform better than the Canon EOS R5 when it comes to overheating. However, there are recording limits on individual files of up to 30 minutes. But Sony is unofficially claiming that the camera should be able to record well past that. Our underwater tests will confirm whether this is true, but please keep in mind that even 20 minutes of 8K video can result in over 300 gb of data!
Who Should Buy the Sony A1?
The Sony A1 body comes in at a spendy $6,500. While this is a lot, it is also in line with other flagship models like the Canon 1DX Mark III and the Nikon D6. The Sony A1 also performs much better than both of these cameras. But the Canon EOS R5 did debut for $3900 with many of the same features. So who should buy the Sony A1?
Underwater creatives that want the best hybrid system for underwater photo and video on the market
Current Sony shooters who want to upgrade to the best of the best
Quick action photographers that want to make use of the 30fps electronic shutter - especially those who focus on ambient light photography (e.g., shark, dolphin, salmon photographers)
Wide angle shooters that love shooting sunballs - especially in shallow water
Macro shooters that need solid black backgrounds, especially without snoots
Photographers that need high resolution photographs, especially macro shooters that do tight crops in post
Anyone who loves quick autofocus
Videographer that want to shoot 8K video - especially those that want detailed, oversampled video from 8.6K
Videographers that intend to crop (e.g., macro shooters)
Videographers that want to make use of Sony's wide range of log options with 10-bit 4:2:2 internal recording
We think that many people will be sufficiently happy with the Canon EOS R5. But if you are still unsure, please contact us!
Underwater Lenses for the Sony A1
In recent years, Sony has gone from having a limited supply of lenses for underwater photography to one of the best repertoire of native lenses for full-frame mirrorless cameras on the market. Sony A1 users have an excellent set of choices for shooting macro, wide, mid-range, and fisheye.
Wide-Angle Lenses
The Sony 16-35mm F4 lens is the top wide-angle lens choice for photo and video. If you're looking for something even wider to get nice close-focus wide-angle (CFWA) shots of reefs there are a couple of options for shooting fish-eye. The 28mm prime lens with a fisheye conversion lens will give the widest possible angle of view. The fisheye conversion lenscan be used behind a large or small dome port, while the Sony 16-35 mm F4 les is recommended for use with an 8-inch dome or larger.
Wet wide-angle lenses are a great option with this camera. We recommend the Nauticam wet wide-angle lens or the Kraken KRL-01 wet wide-angle lens with the 28mm prime lens. All of these options are very sharp and will result in stunning wide-angle photos.
Mid-Range Lenses
The Sony 24-70mm F 4 or the Sony 28-70mm F3.5-F5.6 are good choices along with the 35mm F2.8 portrait lens.
Macro Lenses
For underwater photography, the Sony 90mm macro prime lens is the best choice for small fish and macro subjects. It is exceptionally sharp and produces high quality images. A 50mm macro lens is another great option, though it doesn't focus as quick as the Sony 90mm. Recently, the Sigma 105mm f/2.8 DN DG Art macro lens was reviewed by Bluewater Photo. It looks like it's going be an excellent alternative to the Sony 90mm with potentially better image quality!
Canon Lenses
Canon lenses can be attached to the Sony A7R IV with the Metabones, Sigma MC-11, or Photodiox adapters, but auto-focus is generally better with Sony lenses. Lenses like the Canon 8-15mm, 16-35mm, 17-40mm, and 100mm can work well.
Underwater Housings for the Sony A1
Currently there are no housings available for the Sony A1. However, due to the anticipated popularity of the camera, we anticipate a model housing from all major housing manufacturers - including Ikelite, Nauticam, Sea & Sea, Aquatica, and Isotta. We intend to get in the water with the Sony A1 as soon as the first housing becomes available, so please check back with us to pre-order or inquire about housings. In fact, if you email sales@bluewaterphotostore.com, you can already pre-order a housing!
---
Order a Sony A1 underwater housing at Bluewater Photo:
Nauticam Sony A1Underwater Housing
Ikelite Sony A1 Underwater Housing
Sea & Sea Sony A1 Underwater Housing
Aquatica Sony A1 Underwater Housing
Isotta Sony A1 Underwater Housing
Order a Sony A71 Camera Body at Bluewater Photo:
Check out our full Sony A1Underwater Housing Buyer's Guide
---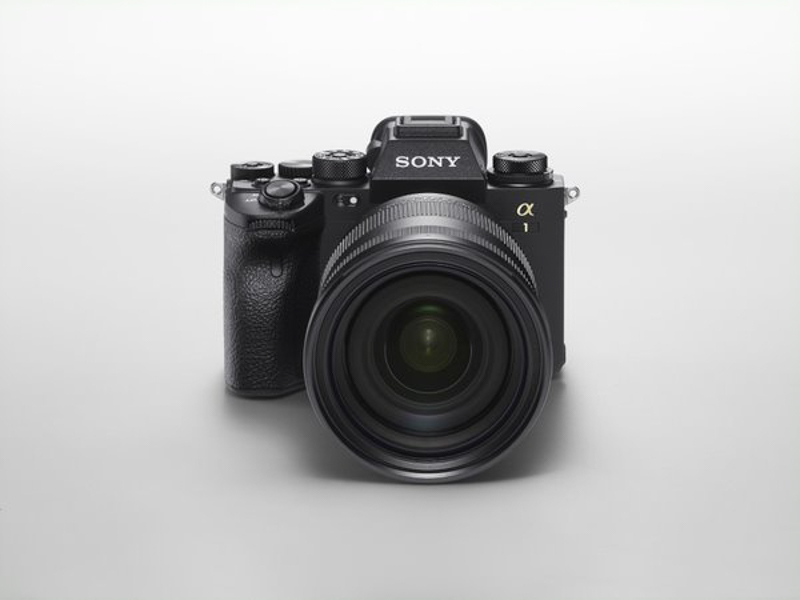 Conclusions
The Sony A1 is undoubtedly the best full-frame mirrorless camera in a crowded field. But the ultimate photo and video machine comes at a steep price of $6500. Is it worth it? Yes, we think so. The A1 is Sony's flagship model and it doesn't hold back in technological innovation. In particular, the new electronic shutter with lightning quick readouts is going to change the way photographers take photos - for both quick-action and external lighting situations. And beyond that, oversampled 8K video with less potential to overheat than the Canon EOS R5 and Sony's wide range of log shooting options are going to give videographers the ultimate palette. Can you get many of these features with the Canon EOS R5? Yes. For many, the R5 is going to be more than sufficient as a workhorse underwater photo and video camera. But there are always going to be those that need the best of the best. The Sony A1 is made for them.
SUPPORT THE UNDERWATER PHOTOGRAPHY GUIDE:
The Best Service & Prices on u/w Photo Gear
Visit Bluewater Photo & Video for all your underwater photography and video gear. Click, or call the team at (310) 633-5052 for expert advice!
---
The Best Pricing, Service & Expert Advice to Book your Dive Trips
Bluewater Travel is your full-service scuba travel agency. Let our expert advisers plan and book your next dive vacation. Run by divers, for divers.
---