Marelux Underwater Housings: A New Brand at Bluewater Photo
Bluewater Photo introduces a new brand of anodized aluminum housing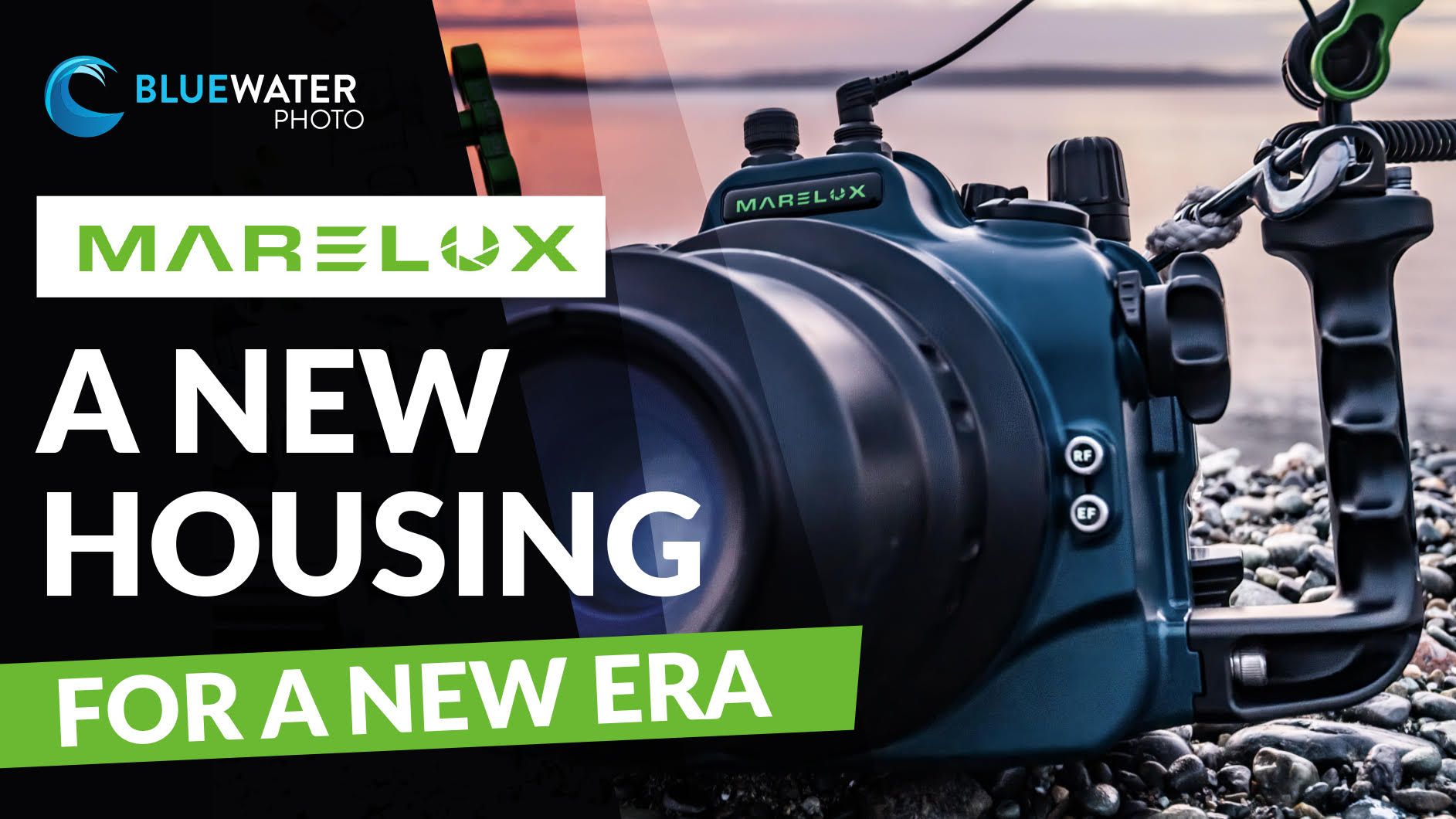 Marelux underwater housings are the newest housings to hit the market, and they're competing with established high-end brands. Marelux housings are made from high-quality anodized aluminum, which means they can withstand even the harshest conditions.
But what makes them stand out is their focus on affordability, ingenuity and design. They're quickly establishing themselves in the underwater housings market as a viable option for underwater photographers.
Marelux is a new brand at Bluewater Photo, they're currently the only suppliers in North America. Check out their experience using one of these new housings with the Canon EOS R5.
---
Currently Available Marelux Underwater Housings
Marelux Canon EOS R5 Underwater Housing
Marelux Canon EOS R6 Underwater Housing
Marelux Sony A1 Underwater Housing
Marelux Sony A7 IV Underwater Housing
Marelux Sony FX3 Underwater Housing
Marelux Nikon Z6II/ Z7II Underwater Housing
Marelux Sony A7R IV Underwater Housing
Marelux Sony A7S III Underwater Housing
Marelux Sony A7R III/A7III Underwater Housing
Marelux ALEXA Mini LF/ALEXA Mini Cinema Camera Housing
Shop All Available Marelux Underwater Housings
---
Marelux Underwater Camera Housings
Marelux finds itself in a sweet spot positioned between the high-end brands and the more affordable housings. They come in a range of what we think are stunning colors, which is a pleasant change from the usual black of other brands. They also have a full lineup of accessories and extras, including ports, extensions, lens gears, magnified viewfinders, flash triggers, cables, vacuum systems, and an optical flash tube.
Marelux underwater housings are also fantastic to handle. Their ergonomics and control placement make using one of these housings underwater a pleasure, and thanks to the aluminum alloy construction, they are super lightweight. A depth rating of 330ft (100m) means these housings suit the needs of technical divers as well as recreational divers. All Marelux housings come with a vacuum system and moisture alarm so you can be safe in the knowledge that you're camera is protected when you go diving.
The company's background is in software development, and they have only recently turned their attention to underwater housing engineering and manufacturing. Their software development expertise means many of their accessories and future upgrades will seamlessly integrate with the other system features. For example, they're planning to release a magnified viewfinder that digitally displays the depth you're at and current water temperature, which is a feature we're really excited about.
When you consider what you're getting with a Marelux housing, they provide excellent value for money and are more affordable than many other brands that make housings with the same features.
Marelux Canon EOS R5 Housing
When Bluewater Photo took the Marelux Canon EOS R5 housings out for a test dive, they were surprised at how scratch resistant the anodized coating is. The housing was accidentally knocked against a rock several times, but it didn't leave any marks.
See The Full Review:
Marelux Canon EOS R5 Underwater Housing Review
The Canon EOS R5 is our favorite underwater camera at the moment and combining it with the Marelux underwater housing makes for one of the best setups out there for underwater photography.
Something that you may not initially expect to be such a great feature is the bright green o-rings that match Marelux's logo color. Having colourful green o-rings means it's super easy to see any dirt or debris on them that could potentially cause sealing issues. Keeping o-rings clean and dust-free is so much easier when any particles show up as noticeably as they do against a bright background.
Want To Know More?
Bluewater Photo is currently the only supplier of Marelux underwater housings in North America. If you have any questions, please feel free to reach out to the team; they'll be happy to help you set up a Marelux system and answer any compatibility questions you might have.
Shop the full range of Marelux products at Bluewater Photo.
SUPPORT THE UNDERWATER PHOTOGRAPHY GUIDE:
The Best Service & Prices on u/w Photo Gear
Visit Bluewater Photo & Video for all your underwater photography and video gear. Click, or call the team at (310) 633-5052 for expert advice!
---
The Best Pricing, Service & Expert Advice to Book your Dive Trips
Bluewater Travel is your full-service scuba travel agency. Let our expert advisers plan and book your next dive vacation. Run by divers, for divers.
---