Video with the Panasonic GH5
Videographer Stephen Martin's insights, tips, and stunning video with the Panasonic GH5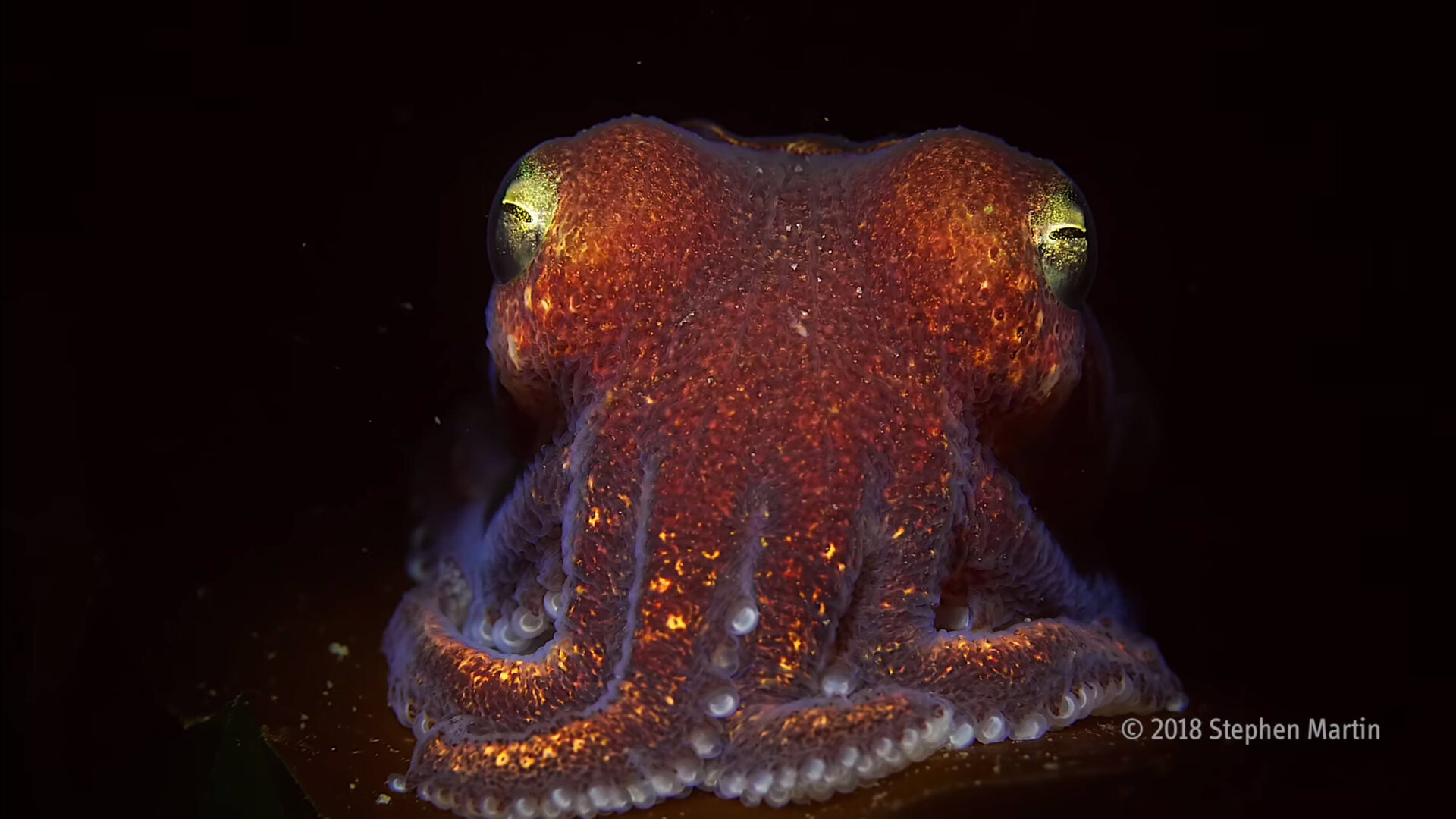 About a year and a half ago I upgraded from a Light and Motion Bluefin housing and Sony video camera to the Panasonic GH5 and Nauticam housing. In that time I've put the GH5 through its paces on approximately 250 dives in Puget Sound and elsewhere around the globe. As a video shooter I really appreciate being able to shoot at 4k60p. The greater resolution allows for subtle zooming effects without loss of image quality as I output video at 1080p. 4k also helps with image stabilization which I find critical. Youtube is filled with jumpy videos and I'd never want to be in that category! The higher frame rate can also be reduced in half to provide dramatic slow motion effects.
In my video "Exploring the Salish Sea 2018" I began experimenting with snoot techniques to isolate macro subjects. Puget Sound is mostly muck diving and a mucky background isn't the best thing to emphasize, especially when so many colorful creatures inhabit the area. While the snoot adds an extra frustrating complication to the process, the results are worth the struggle when stubby squid, grunt sculpins, nudibranchs, sea spiders and wolf eels are seen in intricate detail.
One additional piece of equipment I added to my setup is the SmallHD 501 monitor in a Nauticam housing. I quickly found out trying to view the screen on the back of the GH5 was mostly impossible as the angle was too great in most cases to view properly. The monitor, on a ball mount with extended clamp, allows me to move it around for the perfect angle to frame subjects. In addition, I've enabled focus peaking, exposure peaking and a histogram to really help with focus and exposure.
The winter months provide the best visibility in Puget Sound and I collect video clips from dives during this time with a goal to get at least one good scene per dive. After each dive I import clips into Final Cut Pro on an iMac to build a library of scenes. Final Cut Pro allows you to keyword clips and I go through this process to help organize clips into logical groups. When it comes time to put clips on the timeline I search by keyword, say stubby squid, and Final Cut Pro will list all the stubby squid clips. From here I can determine the best scene and favorite them. Having the editor show me all clips I have favorited becomes the basis for the initial rough cut. Then it's just a matter of finessing the timing, and applying the polish of color correction and other effects to produce the final cut.
Equipment Used:
Editor: Final Cut Pro X
SUPPORT THE UNDERWATER PHOTOGRAPHY GUIDE:
The Best Service & Prices on u/w Photo Gear
Visit Bluewater Photo & Video for all your underwater photography and video gear. Click, or call the team at (310) 633-5052 for expert advice!
---
The Best Pricing, Service & Expert Advice to Book your Dive Trips
Bluewater Travel is your full-service scuba travel agency. Let our expert advisers plan and book your next dive vacation. Run by divers, for divers.
---