Sea & Sea 5D Mark IV Underwater Housing Preview
Sea & Sea proudly presents MDX-5DMKIV Underwater Housing for the Canon 5D Mark IV camera.
The Sea & Sea 5D Mark IV housing has released for the Canon 5D Mark IV DSLR camera. Sea & Sea has a long reputation for making great, innovative and ergonomic housings, and this camera / housing combo is sure to be very popular with Canon underwater photographers and videographers.
The Canon 5D Mark IV features a 30.4 megapixel full-frame CMOS sensor and incorporates Canon's dual-pixel autofocus technology. With this,it boasts fast and reliable autofocus when shooting video in live view. In addition, the camera also packs the DIGIC 6+ processor, 4k video at 30fps, Full HD video at 60fps, 61 AF points (41 cross-type), touch panel LCD, and enhanced high ISO performance.
The Sea & Sea 5D Mark IV housing brings ergonomic control of the Canon 5D Mark IV to underwater photographers. There are several new features, including AF lock lever function, luminescent buttons, external port lock and lens release. The housing is also compatible with the Sea & Sea Optical YS Converter and equiped with Leak Sentinel V5. Below is the press release with full info.
Purchase: Sea & Sea 5D Mark IV Housing
U.S. Retail Price: $3,899.95
Availability: On-going pre-order.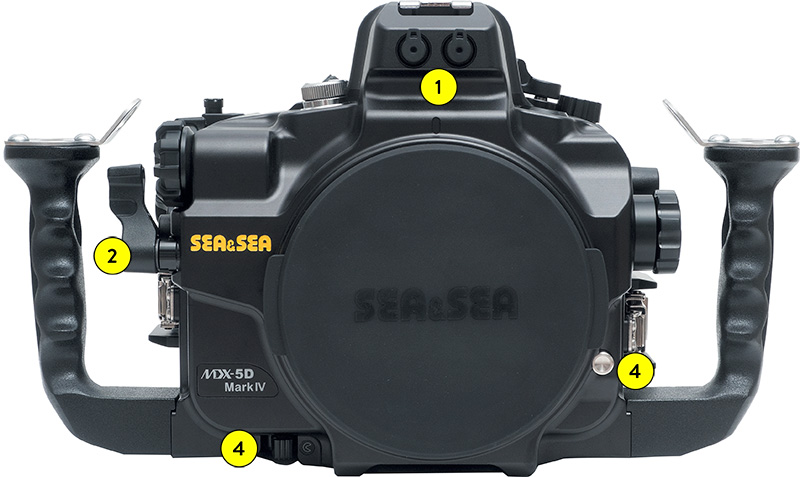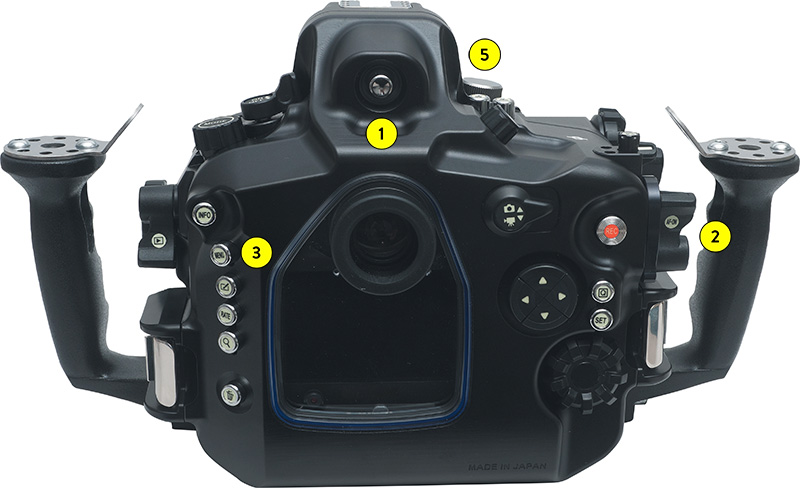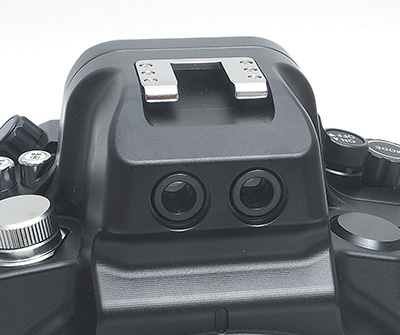 (1) Optical YS Converter Compatible
Converts the camera's TTL signal to a light signal. Both TTL and Manual Strobe control is compatible with Fiber-optic Cable II (Not included). *YS Converter Available Feb. 2017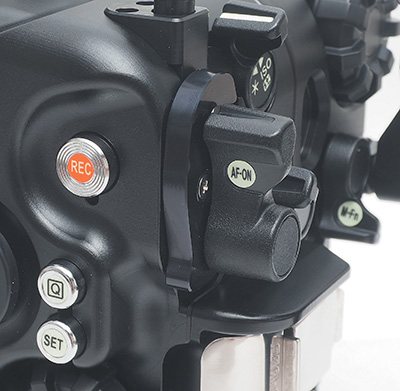 (2) AF Lock Lever Function
AF can be locked by pressing and turning newly designed Lock Lever.
(3) Luminescent Buttons
Most levers and buttons will glow in dark environment
(4) External Port Lock and Lens Releases
Both conveniently switch lenses and ports between dives without removing the housing back. Activate the Port Lock on the front of housing and push the Lens Release for quick and easy lens swap.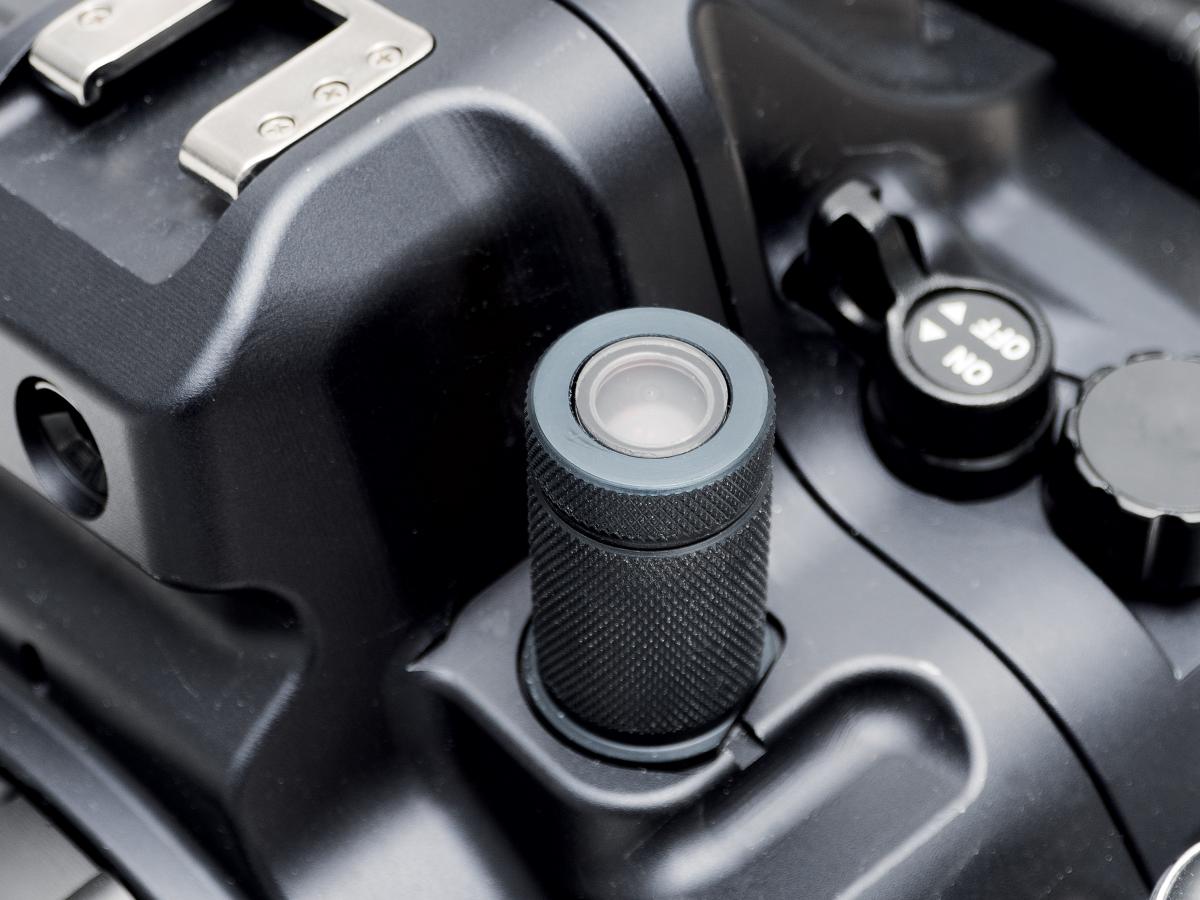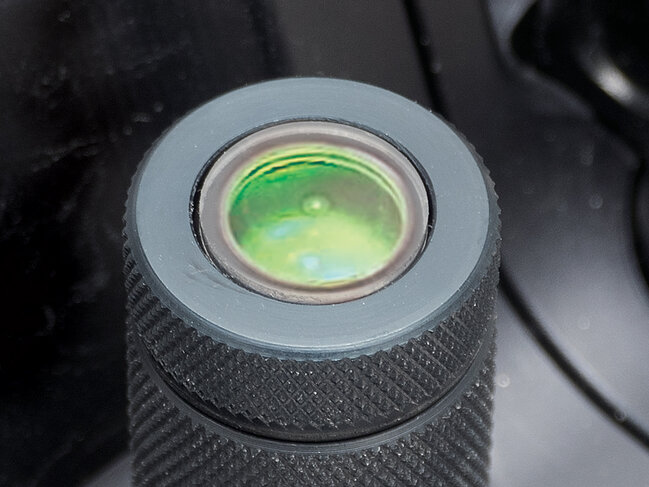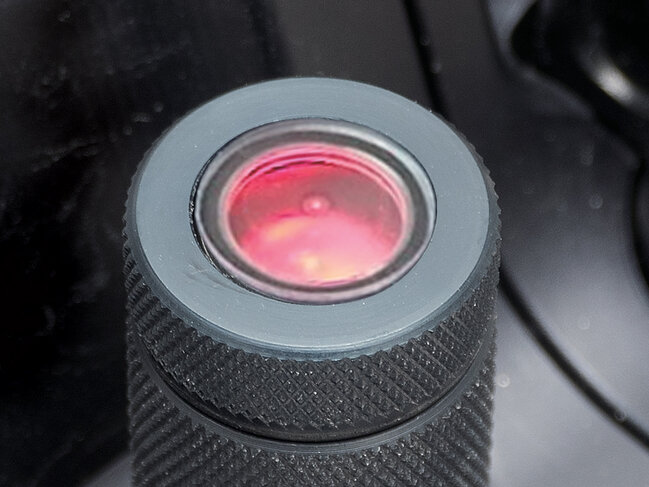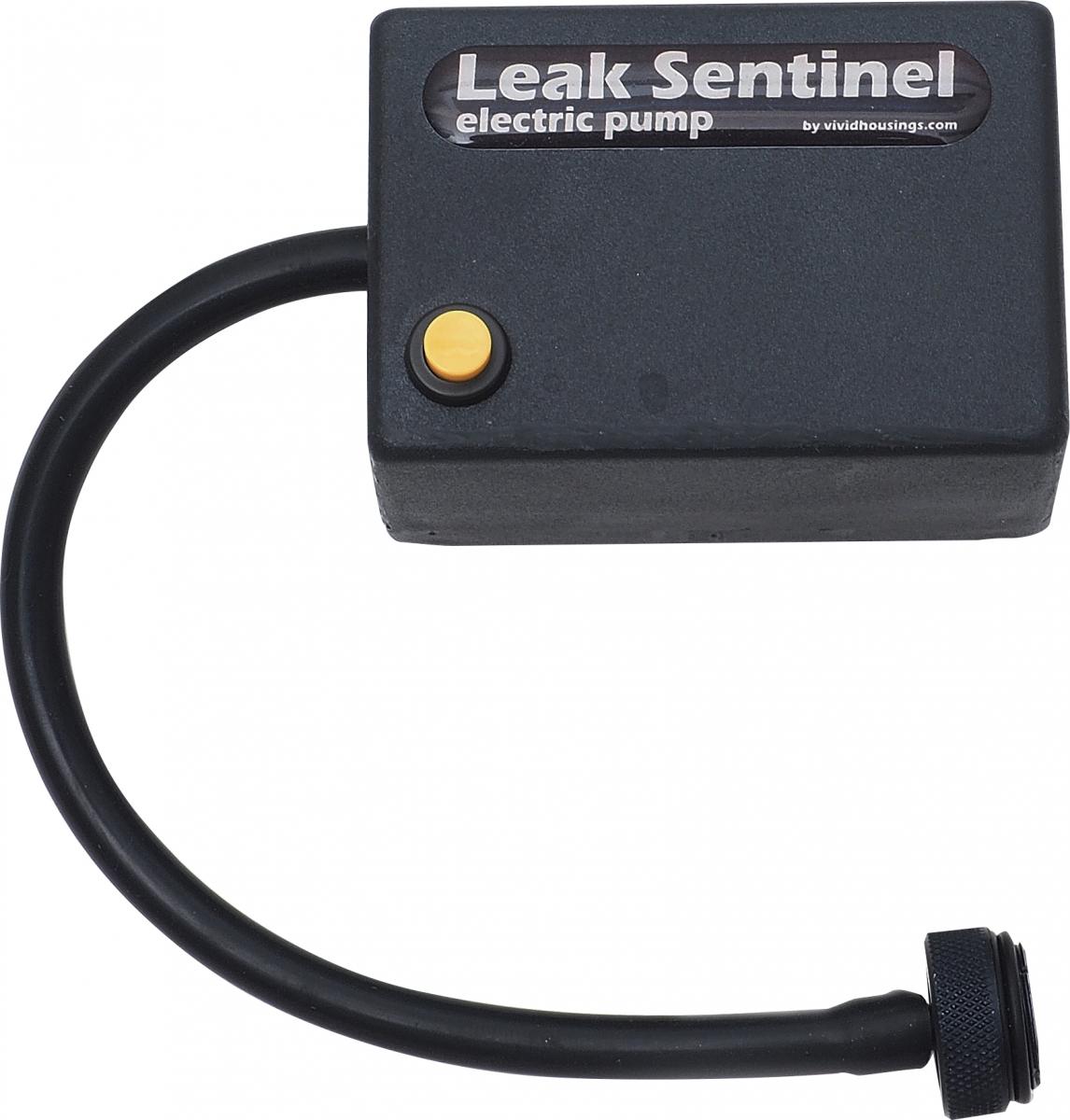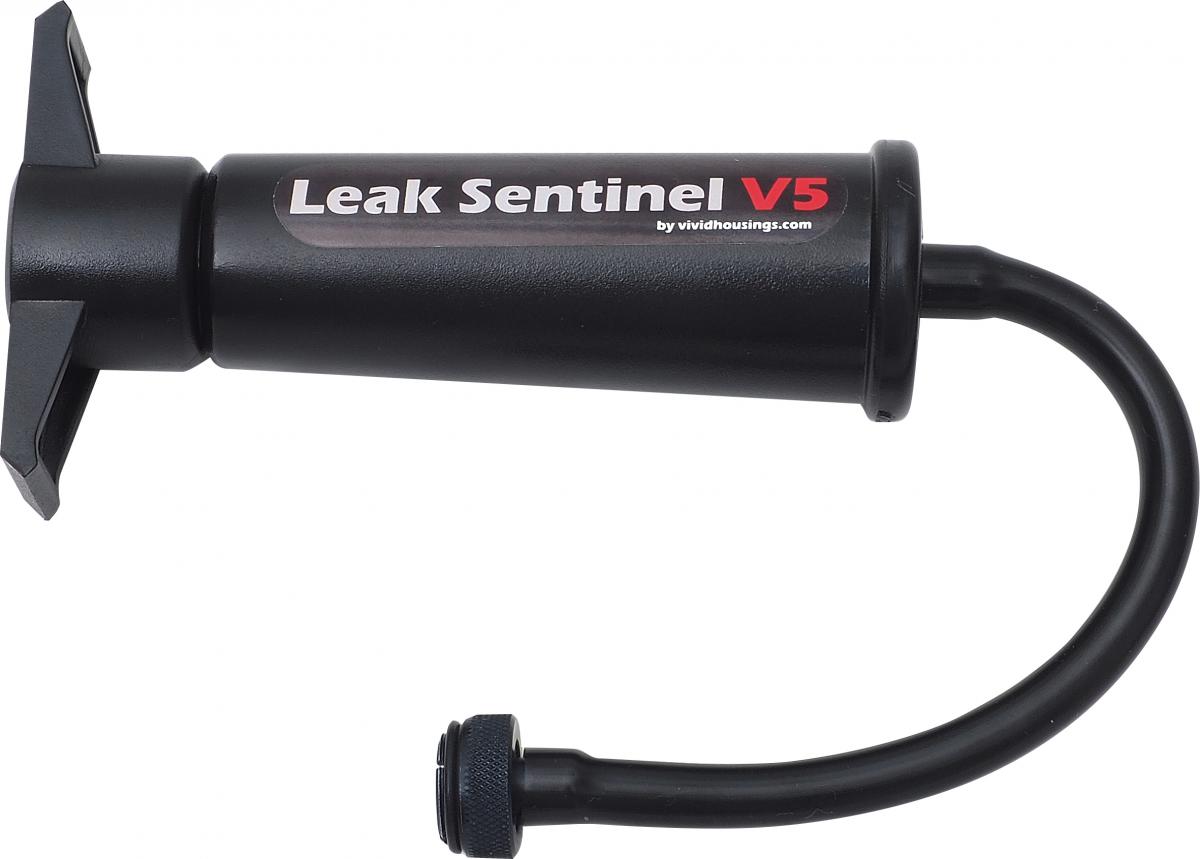 (5) Leak Sentinel V5
Allows you to check the housing's vacuum seal before diving
Key Features:
Equipped with two (2) Fiber-Optic Cable Sockets
Equipped with one (1) N-Type (2-pin) connector
Equipped with two (2) Sacrificial Zinc Diodes (front/rear)
Compatible with Optional VF45 and VF180 View Finders
Built-In Leak Detector Sensor
Body: Corrosion-Resistant Aluminum Alloy (machined)
Grip: Corrosion-Resistant Die-Cast Aluminum Alloy
Depth Rating: 100m / 330ft
Dim. (WxHxD): 341 x 198 x 141mm - 13.9 x 8.3 x 5.6inch
Weight: Approx. 3,000g / 106oz (housing only)
Compatible with SEA&SEA Strobes, Sea Arm 8, Fiber-Optic Cable II, Electronic Sync Cords, Leak Sentinel (Vacuum Pump System)
Additional Photos: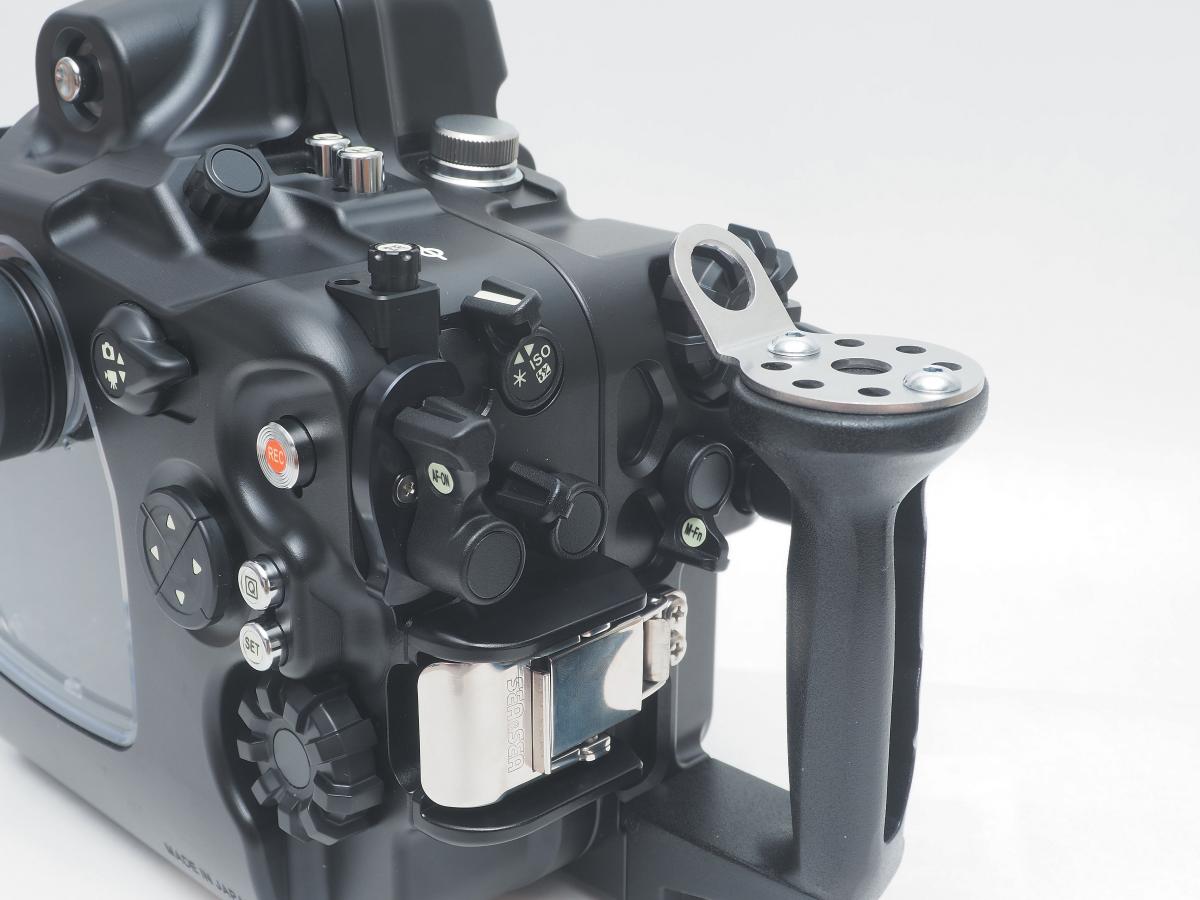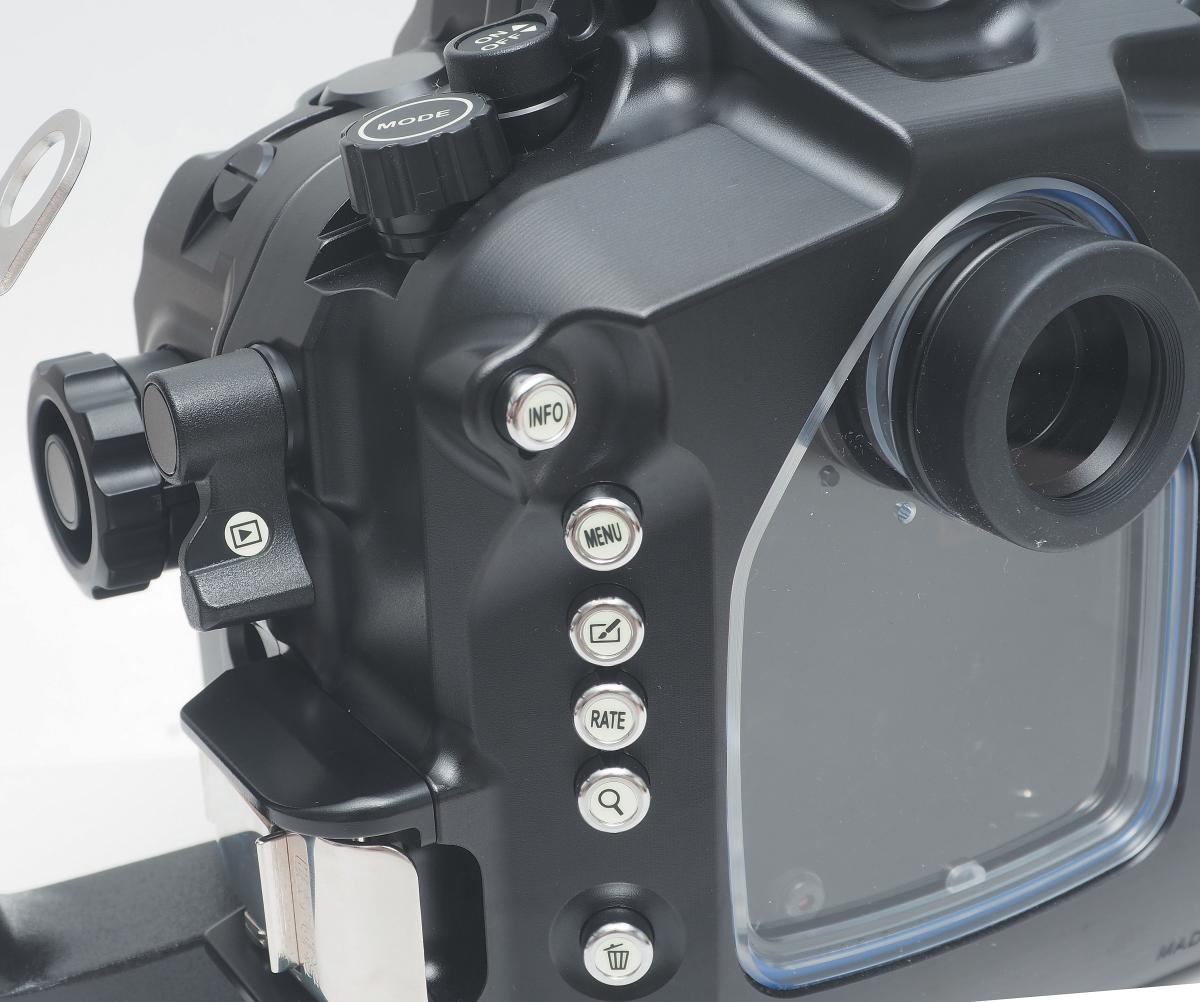 ---
Purchase the Sea & Sea 5D Mark IV Housing
---
SUPPORT THE UNDERWATER PHOTOGRAPHY GUIDE:
The Best Service & Prices on u/w Photo Gear
Visit Bluewater Photo & Video for all your underwater photography and video gear. Click, or call the team at (310) 633-5052 for expert advice!
---
The Best Pricing, Service & Expert Advice to Book your Dive Trips
Bluewater Travel is your full-service scuba travel agency. Let our expert advisers plan and book your next dive vacation. Run by divers, for divers.
---