May, 2020: A Month of AWESOME Content!
This month we are ramping up our content production to bring our readers the finest selection of gear picks, tutorials, interviews, post processing workshops around!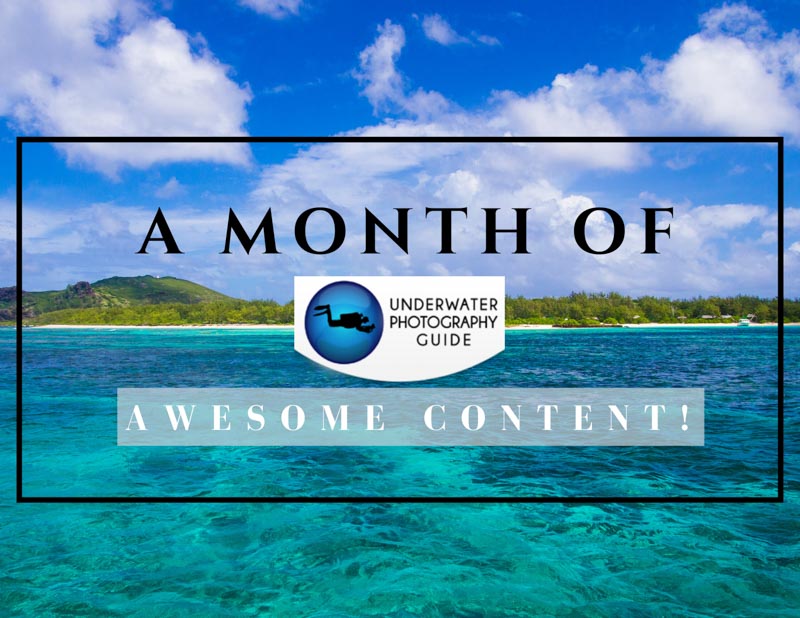 This month we've decided to do something special at the Underwater Photography Guide. We brought together our favorite editors to produce a large selection of AWESOME content for our readers to enjoy and learn from. If you're a gear-head, you'll be pleased to know that we've compiled our top picks for any sort of gear ranging from cameras to video cameras to lights. If you love learning new techniques, you'll be happy to see that we have plenty of great articles on a plethora of underwater photography topics. If you're spending this time we have indoors to process your photos, then we have excellent articles to help you bring your photographs to life. And finally, if you're looking for some inspiration, check out our artist spotlights.
We will be updating this page frequently throughout the month as more articles are released, so please check back for new content!
---
Help us continue to produce awesome content by supporting our friends at Bluewater Photo - the world's best underwater photo and video reatailer! By supporting Bluewater, you support the Underwater Photogrpahy Guide.
---
Jump to Section:
Special Events | Top Underwater Photo and Video Gear Picks | Tutorials
Post Processing | Artist Spotlights
---

Special Events
Bluewater Photo and Travel and the Underwater Photography Guide is hosting a special edition of its prestigious underwater photo competition - the Ocean Art "Safe Under the Sea" Competiton! This is a different kind of competition to bring our diving community together while we stay at home. One quarter of the proceeds will be donated to the CDC and WHO to help fight Covid-19. Entries will be accepted through June 30, 2020.
Bluewater Travel is offering once-in-a-lifetime low prices for group trips up to 40% off!! If you can't wait to get back in the water- now is the time to start planning!
Master, Siren, and Blue-O-Two Liveaboards: 30% Off Trips in 2020!
Exclusive to Bluewater Travel
20% off trips in 2021-2024
Contact Bluewater Travel for additional discounts at info@bluewaterdivetravel.com!
Book a liveaboard trip to some of your favorite scuba destinations now, and pay nothing for 60 days. Zero financial commitment, zero risks.
---
The Underwater Photography Guide's Top Underwater Photo and Video Gear Picks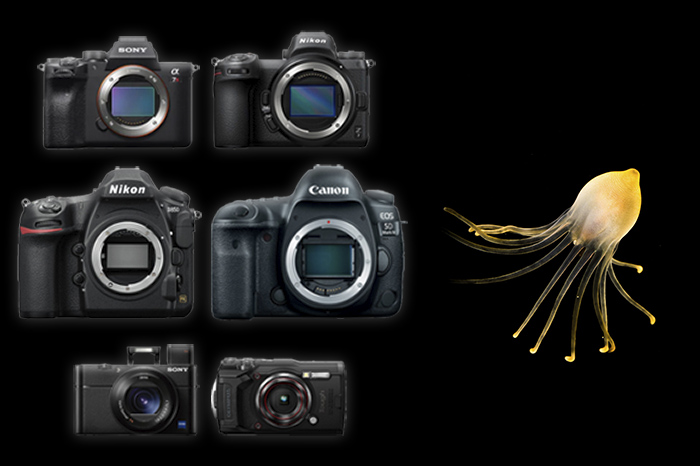 It's not the camera behind the photograph - it's the photographer. But the camera certainly helps! At the Underwater Photography Guide, we spend our days thinking about what cameras are the best for underwater photography. Well, we've finally done it! We've compiled our ultimate list of the top ten cameras on the market for underwater photography. Check it out!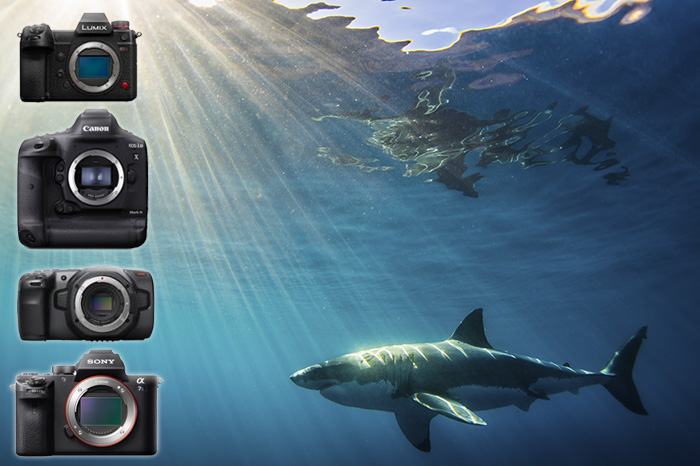 It's a great time to be a videographer.....the best time, in fact. In the past decade, video technology has caught up to and exponentially surpassed photo technology. You no longer need to spend a fortune for a cinema quality video system. And it's now possible to buy a professional video and photo system all in one small camera body. Check out our top ten choices for underwater video. They might surprise you....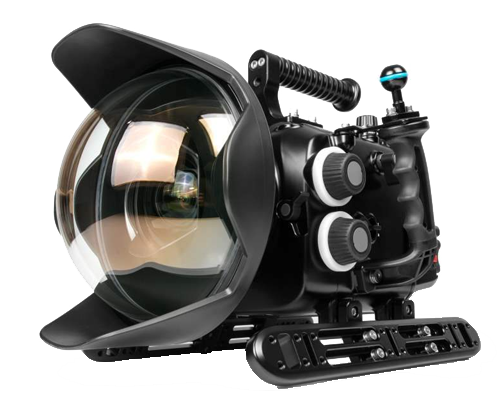 Cinema cameras are the crème de la crème of gear for underwater creatives. With the capability of RAW recording, resolutions up to 8K, and sky-high frame rates, cinema cameras are made for the big screen. We have selected our top 8 choices of cinema cameras for underwater video - you might be surprised just how accessible some of these systems are!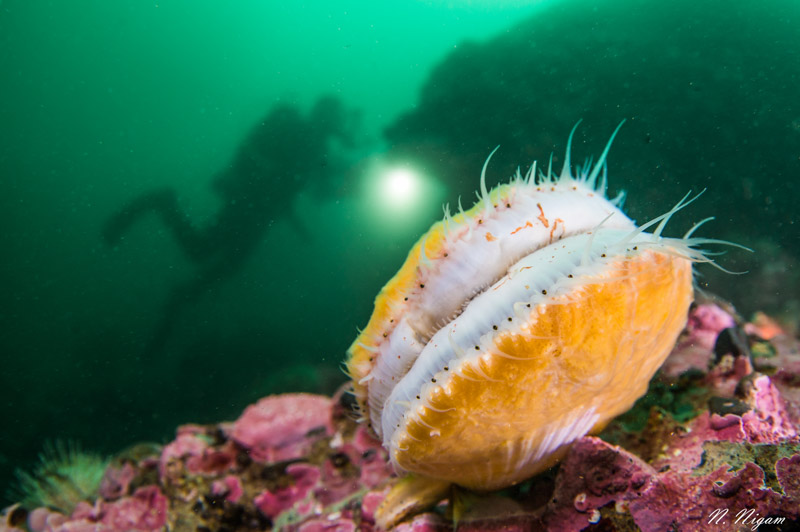 Focus lights serve to make life easier for underwater photographers - especially when you're trying to lock focus in low light conditions. Thankfully, focus lights tend to be a lot more affordable than other underwater photo gear. We've listed our top ten favorite underwater focus lights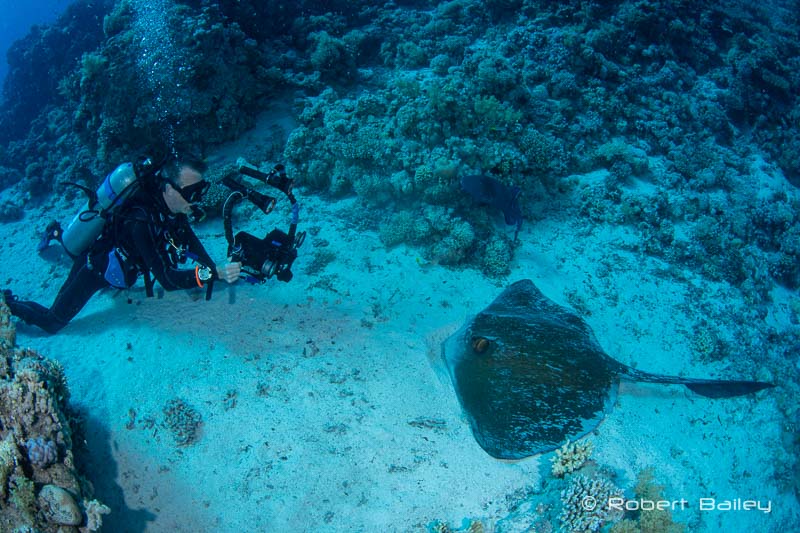 Underwater video lights bring color back to video. Otherwise most underwater video would be just washed out and blue. The team at UWPG have put a list of underwater video lights together that range from budget to high-end cinema lights. As ever in this day and age manufacturers of underwater video equipment offer a wide array of options. With options come questions …
The official shipping date of the Sea & Sea YS-D3 strobe is just around the corner....and the YS-D3 just might be the strobe of the year! Our initial thoughts go over why we think this could be one of the best professional strobes in 2020 and whether or not you should upgrade from your YS-D2J.
Order your Sea & Sea YS-D3 at Bluewater Photo
Check back with us for more top underwater photo and video gear picks!
---
Underwater Photo & Video Tutorials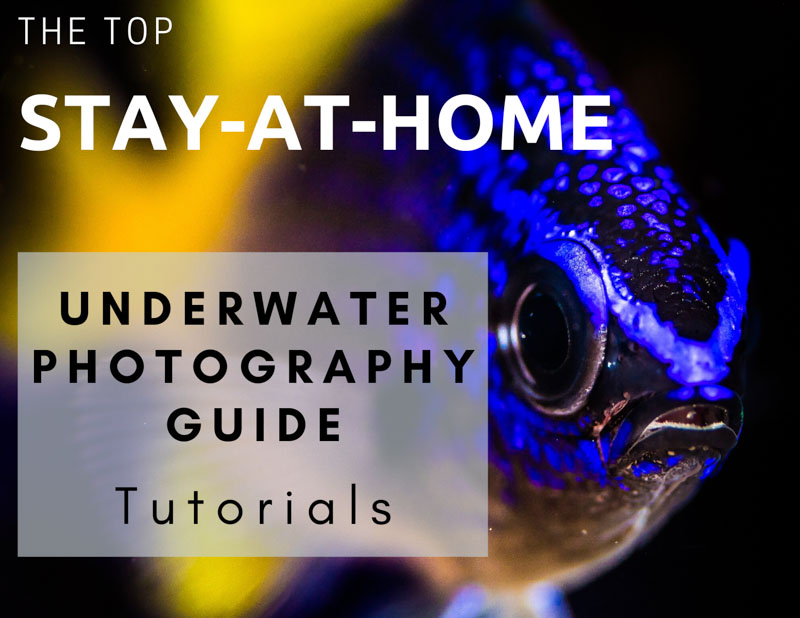 Are your gills feeling a little dry? Ours too. That's why we put together a list of our favorite underwater photography tutorials that will help massively improve your photo and post-processing skills while we stay at home and keep our communities safe.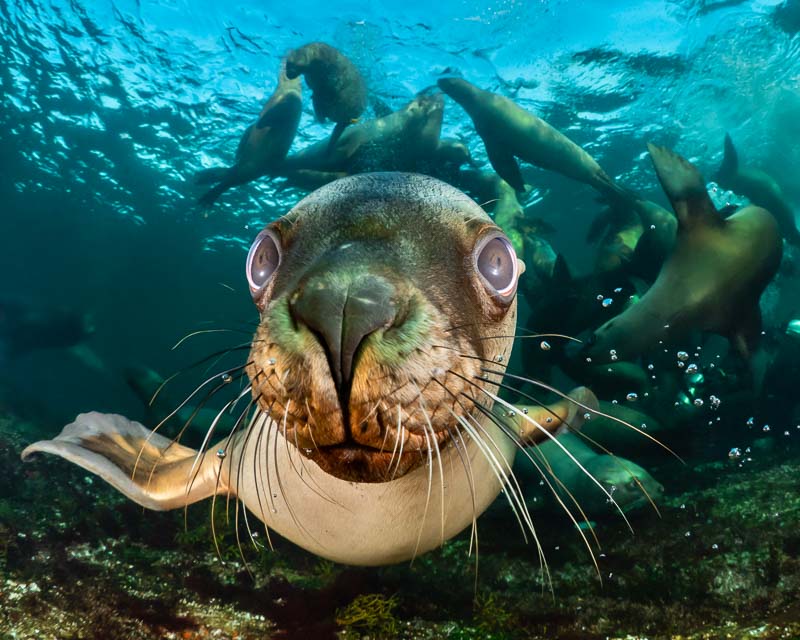 It can be really tough to photograph sea lions when they're moving really fast and coming in really close. Editor, Bryan Chu,has a few tricks up his sleeves to help you master sea lion photography. This article is everything you need to know about getting sharp, in-focus photos of sea lions.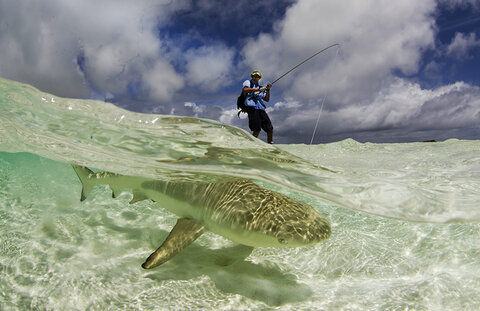 Many photographers dream of capturing that perfect split shot, but few perfect the technique. This guide to split photography teaches you how to master the physics of the art form, with some great tips and tricks.
This Earth Day we celebrated our planet's biodiversity and selected our top ten favorite ways to protect the ocean. Even as we all stay indoors, we encourage everyone to do their part and help contribute to blue-er seas!
Check back with us for more tutorials!
---
Post Processing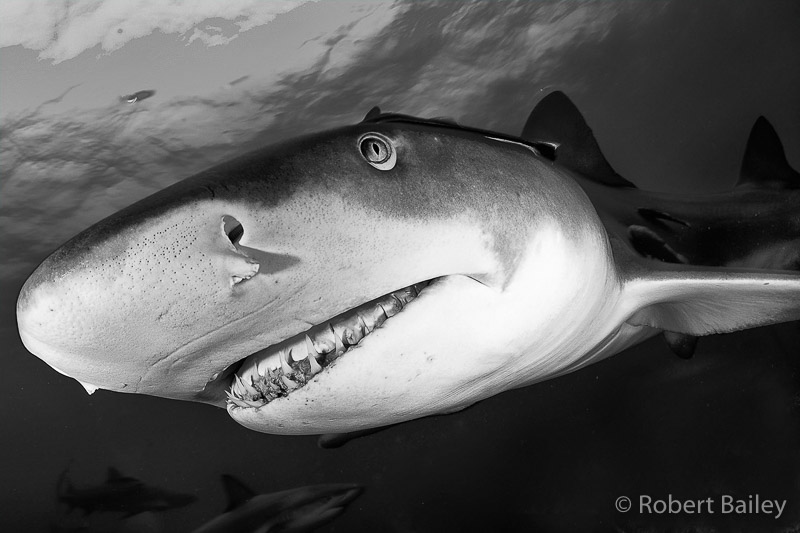 Why do we find ourselves attracted to black & white images? Are they more poignant than color images? Do they have a stronger narrative? We're here to show you the best ways to convert your images to black & white using lightroom, photoshop, and Silver Efex Pro 2!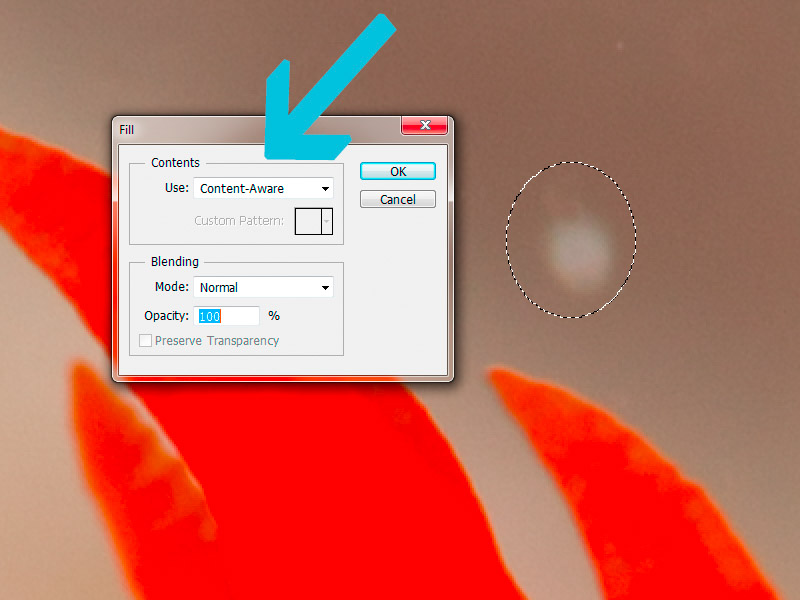 ---
Artist Spolights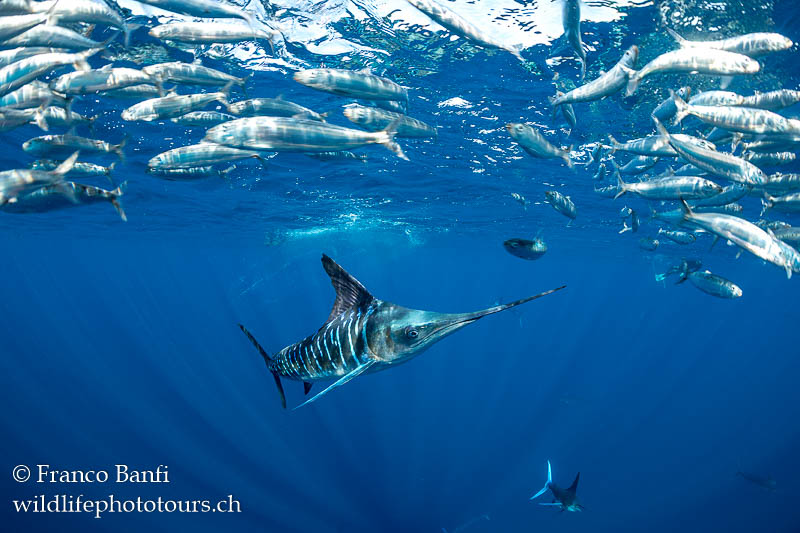 We interviewed pro photographer, Franco Banfi, to find out what it's like to encounter striped marlin hunting baitballs. Check out his amazing photography and stories of adrenaline with the magnificent striped marlin.
Check back with us for more artist spotlights!
SUPPORT THE UNDERWATER PHOTOGRAPHY GUIDE:
The Best Service & Prices on u/w Photo Gear
Visit Bluewater Photo & Video for all your underwater photography and video gear. Click, or call the team at (310) 633-5052 for expert advice!
---
The Best Pricing, Service & Expert Advice to Book your Dive Trips
Bluewater Travel is your full-service scuba travel agency. Let our expert advisers plan and book your next dive vacation. Run by divers, for divers.
---