Marine Taxonomy
Taxonomy Chart of Marine Life
Taxonomy attempts to group all forms of life into a Kingdom, Phyla, Class, Order, Class, Family, Genus and Species. There are hundreds of thousands of marine organisms with species names - that's a lot of diversity! This marine taxonomy chart attempts to give you an idea of the kind of animal life you may see as a snorkeler, scuba diver or underwater photographer.  
Disclaimer: this chart of underwater marine life is not complete, and may not be completely accurate, as DNA phylogenetic analysis is causing some of these relationships to be restructured, and scientists often disagree. Also, the order these groups appear in is not meant to imply that one group is more "advanced" than another.
Marine Invertebrates
Porifera
   Calcarea
      Sponges with calcium carbonate skeleton
   Hexactinellida
      Glass sponges, with silica spicules
   Demospongiae
      The majority of sponges are in Demospongiae, with silica spicules
    
Cnidaria
   Hydrozoa
       Hydroids, hydrocorals, siphonophores, hydromedusas, portuguese man-o-war
   Scythozoa
       True jellyfish
   Anthozoa
       Anemones, sea pens, sea pansies. corals, sea fans
        Octocorallia
            8-way symmetry; Octocorals, Soft corals, Gorgonians, Sea pens, Sea pansies
        Hexacorallia
            6-way symmetry
            Ceriantharia
                  Tube anemones
            Actiniaria
                  Anemones
            Antipatharia
                  Black corals
            Corallimorpharia
                  Corynactis
            Scleractinia
                  Stony Corals (true corals), cup corals
            Zoanthidea
                  Zoanthid anemones
   Cubozoa
         Box jellies
Ctenophora
         Comb Jellies
Annelida
   Echiura
         Spoon or Echiuran worms
   Hirudinea
          Leeches
   Polychaetea
         Polychaetes (sea mouse, christmas tree worm, featherduster worm, etc.)
Mollusca
   Bivalvia
          Clams, Oysters, Mussels, Scallops
   Gastropoda
          Snails, nudibranchs, abalone, limpets
   Cephalopoda
         Octopus, Squid, Cuttlefish
   Polyplacophora
         Chitons
Platyhelminthes
   Flatworms
Sipuncula
   Peanut or Sipunculid worms
Nemertea
   Ribbon worms
Arthropoda
   Crustacea
         Maxillopoda
         Copepods, barnacles, branchiurans (sea lice, often on fish)
         Malacostraca
         Lobsters, shimp, caprellids, krill, amphipods, isopods, mysids
         Pycnogonida
         Sea spiders
Chaetognatha
      Arrow worms (rarely seen, often small and planktonic)
Brachiopoda
        Brachiopods
Bryozoa
         Bryozoans


Phoronida
         Phoronids
Echinodermata
   Echinoidea
         Urchins
   Crinoidea
         Feather stars
   Asteroidea
         Starfish
   Ophiuroidea
         Brittle stars
   Holothuroidea
         Sea cucumbers
Hemicordata
         Acorn worms (rarely seen, usually in burrows)
Chordata
Tunicata
   Ascidiacea
         Sea Squirts (Ascidians), sessile tunicates
   Thalicea
         Salps (pelagic tunicates)
   Vertebrata
      Agnatha
         Hagfish & Lampreys
      Chondrichthyes
         Sharks & Rays
      Osteichthyes
         Bony Fish 
            Anguilliformes
            True eels - Moray eel, Snake eel, Conger eel, Ribbon eel
            Clupeiformed
            Herrings, anchovies
            Gadiformes
            Cods
            Aulopiformes
            Lizardfish
            Ophidiiformes
            Cusk eels, pearlfish, brotulas
            Atheriniformes
            Silversides; Topsmelt, jacksmelt
            Lophiiformes
            Frogfish, Angelfish
            Gobiesociformes
            Clingfishes
            Syngnathiformes
            Pipefish, sea horses
            Pleuronectiformes
            Flatfish
            Tetraodontiformes
            Filefish, Pufferfish, Triggerfish, Boxfish, Mola mola
            Scorpaeniformes
            Scorpionfish, rockfish, lionfish, sculpins, poachers, greenlings, lingcod, combfish
            Perciformes
            Most other fish; bass, gobies, mackeral, perches, wrasses, wolf-eels, barracudas, drums, angelfish, ronquils, surfperches, kelpfish, butterfly fish, blennies, basslets, cardinalfish, groupers and more
      Reptilia
             Marine iguanas & turtles, crocodiles, sea snakes
     Aves
            Pelicans, Cormorants, Penguins, Albatross, Gannets, Puffins
      Mammalia
            Dolphins, Whales, Sea Lions, Seals, Sea Otters, Manatees, Dugongs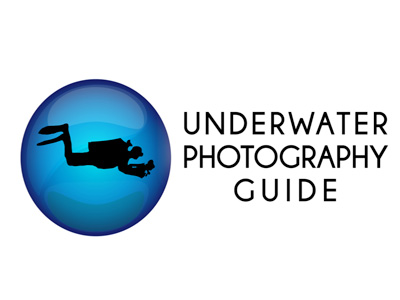 SUPPORT THE UNDERWATER PHOTOGRAPHY GUIDE:
The Best Service & Prices on u/w Photo Gear
Visit Bluewater Photo & Video for all your underwater photography and video gear. Click, or call the team at (310) 633-5052 for expert advice!
---
The Best Pricing, Service & Expert Advice to Book your Dive Trips
Bluewater Travel is your full-service scuba travel agency. Let our expert advisers plan and book your next dive vacation. Run by divers, for divers.
---