Canon 5D Mark III Review
A first look at the Canon 5D Mark III from the perspective of an underwater photographer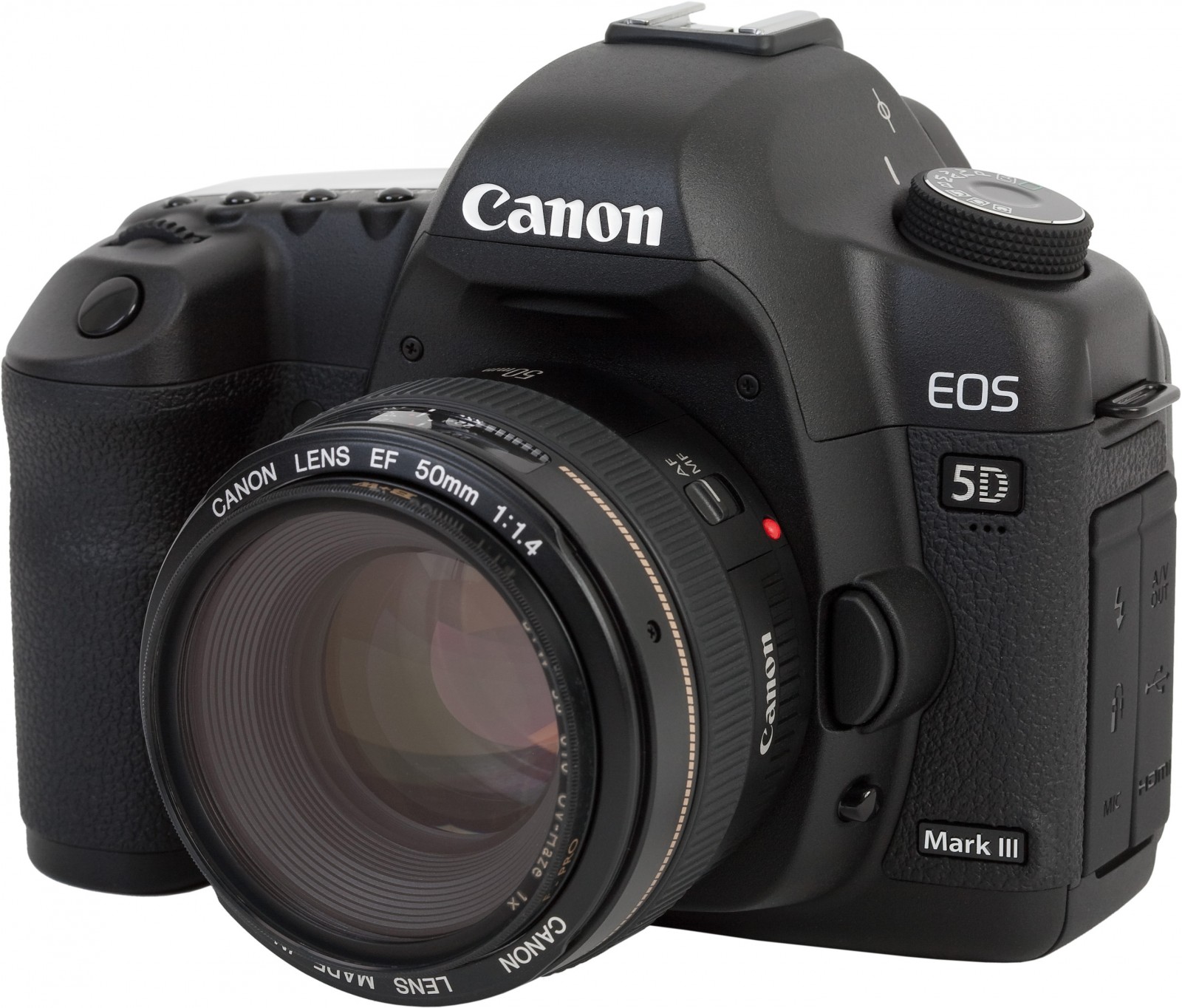 Initial Thoughts
I've been shooting with the Canon 5D Mark III for the past few weeks and I have to say that I am extremely impressed with the camera. This is simply a fun camera to shoot with. I've been shooting with a Canon 7D for the past couple of years and the 5D Mark III really feels like a full-frame version of the 7D. The button layout is almost identical except for a few changes. The body is solid and well-built and is exactly what you would expect from a professional camera. It's incredible in low light with a native ISO range of 100-25600 and an expanded range all the way to ISO 102400! With that, you can practically shoot in the dark.
Borrowing the auto focus from Canon's flagship EOS-1D X, the 5D Mark III shares the newly designed 61-Point High Density Reticular AF. I have only briefly explored the AF capabilities, but it has performed well both in low light and fast action. The 5D Mark III now has a dedicated auto focus menu tab, making it faster and easier to get to the sophisticated auto focus system. With up to 6 fps continuous shooting, it is fast enough to shoot most anything you put in front of it. The images off the 22.3 megapixel full frame CMOS sensor are clean and punchy with excellent color across the ISO range. The 14-bit A/D conversion along with the next generation DIGIC 5+ Image Processor delivers stunning processing speed while keeping noise to a minimum.
(Jump to 5D Mark III Underwater Housings).
Tiger shark, 5D Mark III, EF 16-35mm II at 16mm, 1/160 sec, f/8, ISO 320.
Shooting Video
Video has been greatly improved over older Canon models. We now gain better low light performance and cleaner images, which is perfect for underwater ambient light footage. The moire and alias problems have also been fixed from the older models. The 5D III offers an all-i frame codec which should offer better results for fast motion and also hold up better in post-production. Plus, the camera has a dedicated headphone output and the ability to adjust audio levels manually.
Testing The Mark III In The Bahamas
I had the opportunity to shoot with the new Nauticam NA-5DMKIII in the Bahamas last week with both the Canon EF 8-15mm f/4L fisheye and the EF 16-35mm f/2.8L II. The housing feels very similar to my Nauticam 7D, so it was easy to adjust to. I love the feel of the new aperture and shutter speed knobs. They're very easy to spin with just your fingertips and work well with gloves on. Instead of having all push buttons, they have designed levers for some of the more frequently used controls, such as the image review and ISO buttons. This is a truly outstanding feature, and the ISO lever is particularly useful when shooting video to adjust manual exposers.
The Canon 5D Mark III also comes equipped with a CF and SD card slot. I loaded up the SD slot with one of the new Eye-Fi Pro X2 cards and programmed the camera to write small jpegs to it. Although the Eye-Fi card cannot transmit wirelessly from underwater, as soon as I came up, I had images to review on my iPad. How cool is that?!
Tiger Beach in the Bahamas is always a great destination for sharks and dolphins. You can read more here about diving Tiger Beach.
Canon 5D Mark III lenses for underwater
Canon 5D Mark III Wide-angle
For wide angle, my two favorite lenses are the EF 8-15mm f4L fisheye and the EF 16-35mm f2.8L II. The 8-15mm gives you either a full frame fisheye at the 15mm end or a circular fisheye at the 8mm end. The lens focuses incredibly close and can be used behind a mini dome. By adding a 20mm extension ring and a Kenko 1.4 teleconverter, you can increase the versatility of this lens giving you a similar focal length to the Tokina 10-17mm on a cropped sensor camera. Mini domes work great with fisheyes for the majority of shooting but if you want the most from your split shots use a larger dome like a 8" or 9". Read our Canon 8-15mm fisheye lens review.
The Canon 16-35mm is a fast rectilinear lens with a good zoom range. It is nice for shooting wrecks and other subjects that have straight lines as well as subject that require the longer reach of the 35mm range. Rectilinear lens require a large dome like a 8" or 9". I have been using the 16-35mm without a diopter on a 8", with good results. The 17-40mm is very similar in image quality to the 16-35 at smaller apertures. It is a nice alternative for about half the price. Read more about dome port optics to understand dome port size and the need for diopters.
Canon 5D Mark III Macro
For macro, my lens of choice is the EF 100mm f2.8L IS. It focuses very fast and is incredibly sharp. It has a reproduction ratio of 1x1 but I like using a flip dioper with the subsee +5 and +10 diopters when more magnification is needed.
Caribbean reef shark, 5D Mark III, EF 8-15mm at 15mm, 1/125 sec, f/9, ISO 160.

Canon 8-15mm fisheye lens at 8mm, F5.6, 1/40th, ISO 160

Canon EOS 5D Mark III, EF 100mm F2.8L Macro, 1/160, F9, ISO 100. Taken on our northern Sea of Cortez photo workshop.
Canon 5D Mark III underwater settings
Additional Canon 5D Mark III underwater photos

Hatching octopus, Palos Verdes, 1/200 f/11, ISO 160, Canon 100mm F2.8L lens

Sea Lion, Eureka Oil Platform, Long Beach F9, 1/200th, ISO160, Canon 16-35mm II @16mm
Conclusion
So, should you upgrade? If you're after exceptional image quality and performance, this is a great camera to consider. However, the list price of $3499 USD will keep it out of reach for many. The 5D Mark II is still available at a much lower cost and offers similar image quality, but lacks the sophisticated auto focus and other improvements. The 7D is about half the cost of the 5D Mark III and offers excellent auto focus and frame rates, but not the same image quality of the 5D. If you are shooting with any of the other APS-C dSLRs you will see improvements in all areas. If it's in your price range, especially if you are already invested in EOS full frame lenses, you will not be disappointed by this camera.
Underwater Housings for the 5D Mark III
Suggested Lenses
Bottle nose dolphin, 5D Mark III, EF 8-15mm at 8mm, 1/250 sec, f/13, ISO 320.
Further Reading
SUPPORT THE UNDERWATER PHOTOGRAPHY GUIDE:
The Best Service & Prices on u/w Photo Gear
Visit Bluewater Photo & Video for all your underwater photography and video gear. Click, or call the team at (310) 633-5052 for expert advice!
---
The Best Pricing, Service & Expert Advice to Book your Dive Trips
Bluewater Travel is your full-service scuba travel agency. Let our expert advisers plan and book your next dive vacation. Run by divers, for divers.
---