Litra and Paralenz Underwater Timelapse and Video
The LitraTorch 2.0 video light and Paralenz Dive Camera make an excellent pairing for underwater timelapse and video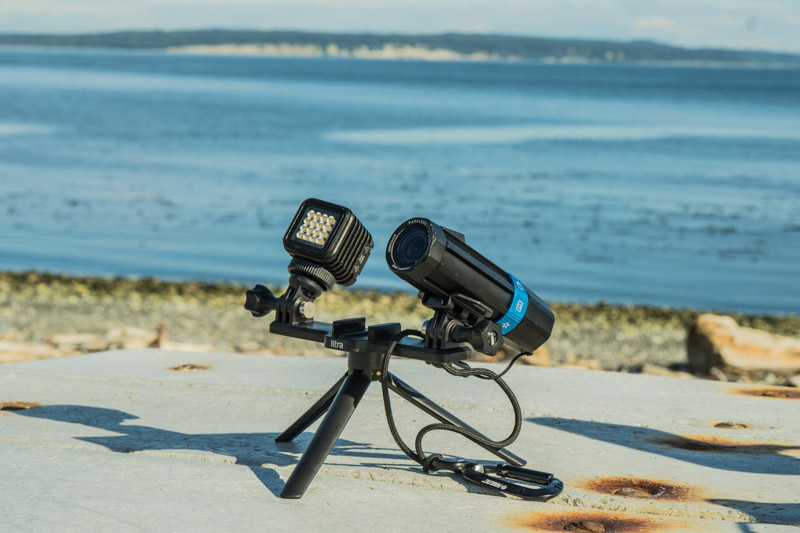 Litra is known for topside pocket-sized studio lighting contraptions. So when I received a LitraTorch 2.0 photo and video light in the mail, I was a little taken aback by the design. It didn't look like any video light I had every taken underwater. But ten minutes into my first dive with the LitraTorch 2.0, I was blown away by the Litra's adaptability to the ocean. I've never seen so much power coming from a little 3 ounce box.
The staff at Bluewater Photo gave me a simple assignment – "Take all this stuff and see what you can do." So I did just that.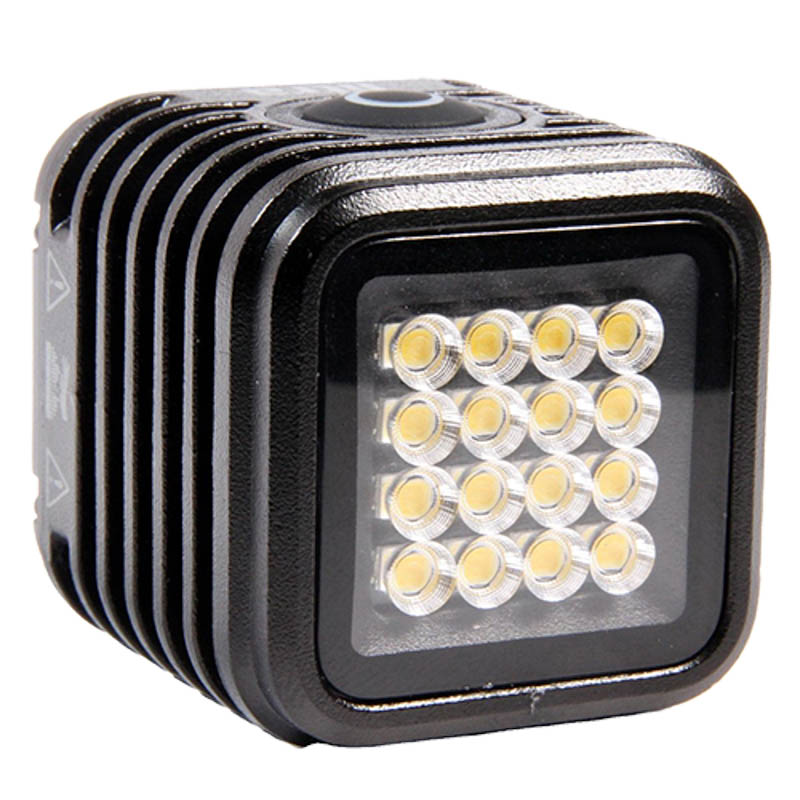 Status: Available Now
U.S. Retail Price: $90.00
The LitraTorch 2.0 is a small, solid metal cube weighing in at just over 3 ounces (90 grams). To me it almost looks like a metal ice cube. But there's a lot more to it than meets the eye. The LitraTorch 2.0 has a high CRI rating of 90+, color temp of 5700 kelvin, and beam angle of 70 degrees. As soon as I turned it on, it struck me just how powerful 800 lumens in a little cube can be.
At the bottom of this little cube is a small hole for a tripod style mount which is not as common as the cold shoe style mounts traditionally used with underwater video lights. I found the tripod style mount to be just as versatile – if not more. It let me move and reposition the light around effortlessly when it was attached to the Litra triple and double mount. If you'd like to attach this light to your traditional underwater camera rig, Litra also sells a cheap cold shoe mount.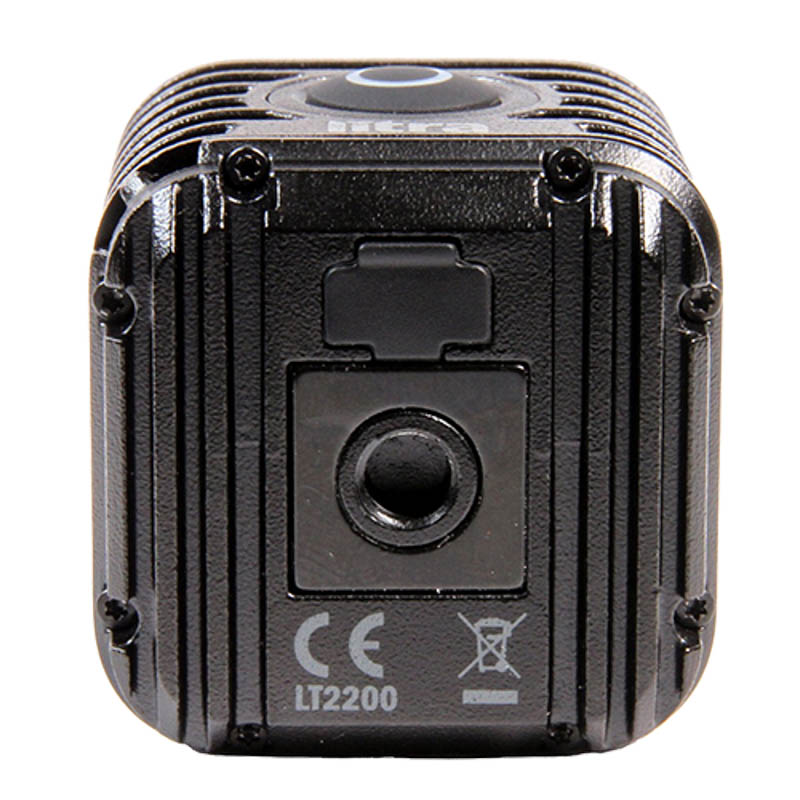 The one limitation of this light when it comes to underwater video is its depth rating to 60ft. This meant that I had to make sure I wasn't going to be going deeper on the dive – which is a difficult prospect in the Pacific Northwest where many of the dive sites are deep. I can't wait to also try the LitraPro Bi-Color Video Light which is rated to 30 meters (98ft).
Status: Available Now
U.S. Retail Price: $699.00
Taking a look at all my mounting options with the LitraTorch, I was reminded of another company that put a lot of R&D into designing their mounts – Paralenz. Paralenz makes a compact action camera made specifically for divers, and it fit perfectly with all of the mounts Litra had to offer. Ironically, the Paralenz looks and operates jut like a flashlight and the Litra lights look like a camera. These two devices made a great pair with mounting system Litra has to offer. I was able to develop a small, versatile system that could clip to my BC and didn't weigh more than a couple pounds. I could take it along anytime I was working on other underwater projects, leave the tripod set up to take a timelapse, and come back to collect it at the end of my dive.
Check out our full Paralenz Dive Camera Review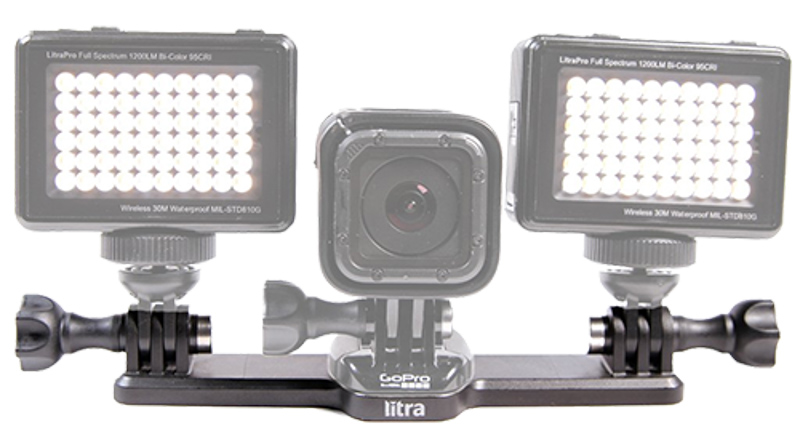 Status: Available Now
U.S. Retail Price: $20.00
The Litra triple mount is my favorite mount for using a litra light in conjunction with an underwater action camera like the Paralenz Dive Camera or the GoPro Hero7. It's longer than the double mount which means you can put more space between your light and camera, reducing backscatter. In this case, I took the LitraTorch 2.0, and mounted it on one end while mounting the Paralenz on the other. If you're shooting in clear, tropical water with less backscatter that needs more artificial light, then I recommend using two lights on either side of the camera.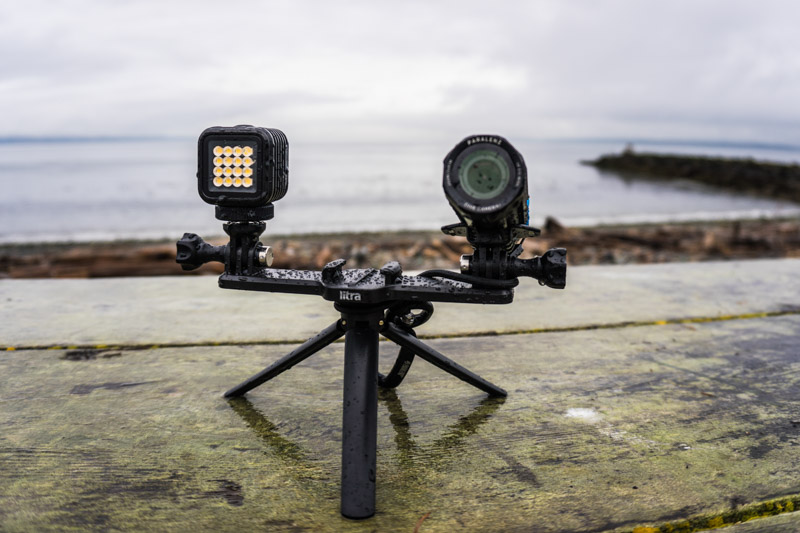 Status: Available Now
U.S. Retail Price: $14.95
The Litra tripod handle is my favorite of Litra's products. For just $15, you can capture beautiful still video and underwater timelapse. Moreover, it the tripod easily collapses into a handle that can be used for steadier hand-held video. Although it's not as versatile as other underwater tripods, it works, and it costs ten to twenty times less. It's also small and lightweight enough for attaching it to your BC with the light and camera and forgetting about it. I found the tripod was easiest to use in the sand, as I could use the sand to anchor the system. But it also worked well on rocky reefs, and I felt comfortable leaving it for a long period of time and collecting it later.
Pros of this system
• Best price point on the market for and underwater tripod/lighting system
• Very compact and lightweight – LitraTorch 2.0 is just 3 ounces!
• Surprisingly durable – I took this system to some of the harshest sites I know with the heaviest currents and didn't have any issues. I was slightly worried that something could come undone or fall off as I dragged it through the dense kelp forest. But everything stayed together and attached to my bc!
• Tripod turns into a handle for hand-held video
• For a light of its size, the LitraTorch 2.0 has a decent burn time
• Because the setup is so small, I actually felt that a beam angle of 70 degrees worked great – it certainly got the most out of 800 lumens
• Lots of colored filters available for fun lighting
Cons of this system
• For a light of its size, the LitraTorch's burn time of 35 minutes at max power is great. But still, I would have liked to see it a bit longer for timelapses
• The LitraTorch 2.0 is only waterproof down to 60 ft
Conclusion
I was admittedly astonished by all that I could do with the LitraTorch 2.0 and tripod mount for such an amazing price. Underwater photography is notoriously expensive. But Litra doesn't cater to underwater photographers. And that's what makes their products so cool. The price point is much lower than you would expect from an underwater manufacturer. And for that reason, I am fine sacrificing some depth limitations for an amazing, compact, cheap set up. Plus, the LitraPro Bi-Color video light is rated to 30 meters, which is more than enough for most divers. On the other hand, the Paralenz is made specifically for divers. So the timelapse functions and depth/temperature overlay were great functions to use underwater with the Litra lights. Combined, the light and camera make an excellent pair. As a professional underwater photographer, I would love to have this little contraption by my side, documenting underwater wonders for me as I toil away with my main projects.
SUPPORT THE UNDERWATER PHOTOGRAPHY GUIDE:
The Best Service & Prices on u/w Photo Gear
Visit Bluewater Photo & Video for all your underwater photography and video gear. Click, or call the team at (310) 633-5052 for expert advice!
---
The Best Pricing, Service & Expert Advice to Book your Dive Trips
Bluewater Travel is your full-service scuba travel agency. Let our expert advisers plan and book your next dive vacation. Run by divers, for divers.
---