Possible New Species of Hammerhead Shark
Researchers believes that they have discovered a new species of hammerhead residing in Belize.
It is amazing that we are still discovering new species of of life until now. Recently, researchers from Belize believes that they have discovered a new specie of hammerhead shark.
Initially, the researchers thought that they encountered a bonnethead, which is a small hammerhead specie residing in the US, Bahamas, Caribbean and Latin America. But upon further investigation, the researchers are thinking that this might be a different specie according to their DNA analysis.
The Bonnethead is considered a single species with a wide distribution that is why it is categorized as "least Concern" risk for extinction. But if it proves that in fact, bonnethead can have two species with more localized distribution it would require more protection from potential threats.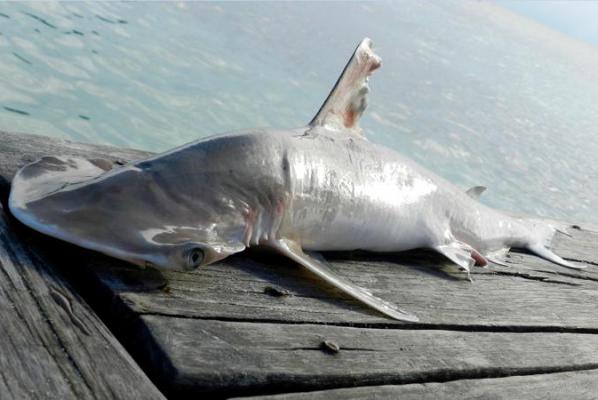 According to Demian Chapman, a marine scientist at Florida International University and head of a global shark survey project called Global FinPrint "Now we have to define the range of each of these species individually and assess them independently,". "For example, there are published reports that bonnetheads have nearly been wiped out by unregulated fishing in Brazil. We do not know which species this is and our finding of a new species in Belize highlights that there could be more undescribed ones out there, each one facing a unique set of threats."
Though the specimen that the researchers has look like a bonnethead, their DNA analysis suggest that it is a part of the group from the Bahamas, MExico and US which has stopped breeding from those areas and could warrant as a new specie.
Truly the underwater world is still a mystery and it brings new suprises.
SUPPORT THE UNDERWATER PHOTOGRAPHY GUIDE:
The Best Service & Prices on u/w Photo Gear
Visit Bluewater Photo & Video for all your underwater photography and video gear. Click, or call the team at (310) 633-5052 for expert advice!
---
The Best Pricing, Service & Expert Advice to Book your Dive Trips
Bluewater Travel is your full-service scuba travel agency. Let our expert advisers plan and book your next dive vacation. Run by divers, for divers.
---