Dive Legend, Peter Hughes' Return to Anthony's Keys Resort
Return of Dive Industry Legend Peter Hughes to Anthony's Keys Resort Marks a Milestone in Resort's History
Exciting news from Anthony's Keys Resort! Peter Hughes, a highly respected figure in the diving industry, known for his extensive experience and contributions to the world of diving is returning to Anthony's Key Resort (AKR). His consulting role will bring valuable insights and expertise to the resort and its diving operations. This will lead to improvements and innovations in the resort's diving programs and services. It's great to see such an experienced professional continuing to make a positive impact on the diving community.
OFFICIAL PRESS RELEASE: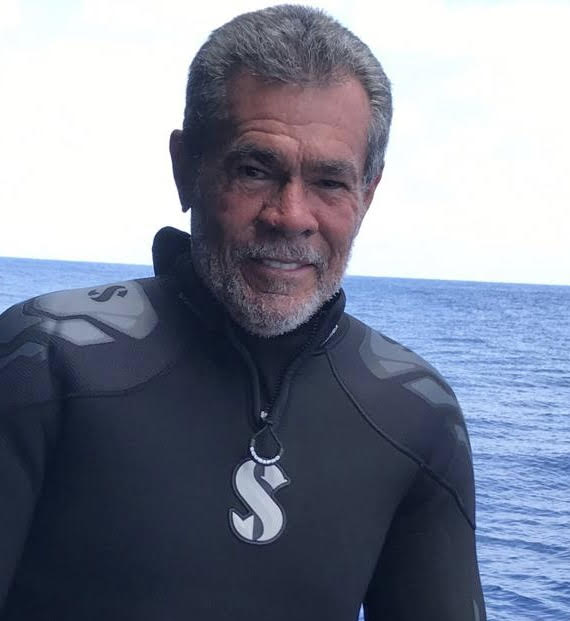 Roatan Island, [9/29/2023] - Anthony's Key Resort (AKR) is thrilled to announce the return of Peter Hughes! As an esteemed figure in the diving industry with almost half a century of expertise, he's rejoining AKR in a new consulting role.
Anthony's Key Resort, established over 50 years ago, stands a beacon for travel enthusiasts yearning for the genuine Caribbean allure. Nestled in the heart of Roatan Island, AKR is celebrated for its breathtaking natural beauty, vibrant marine life, and the warm hospitality of its staff.

Peter Hughes' journey with AKR began in the early 1970s when he first set foot on the island. Recognized as a pioneer in the diving industry his expertise and passion for diving proved instrumental in shaping the resort's dive operation. Under his guidance, AKR established the first viable dive operation on the island catering specifically to visiting divers.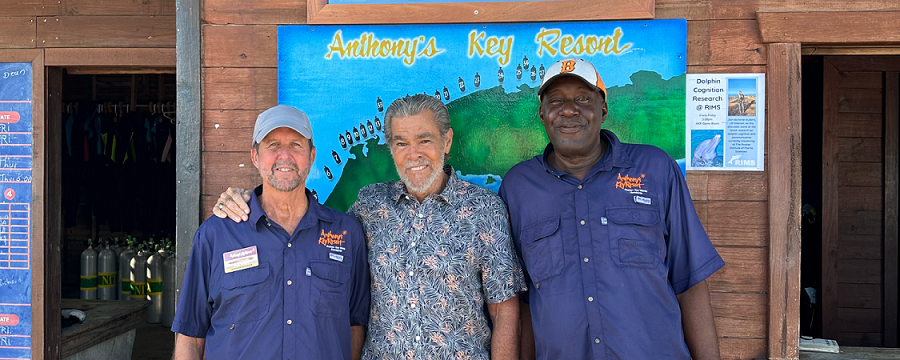 While at the AKR, Perter met his future wife, Ms. Alice, creating a lasting personal connection to the resort. Though Perter and Alice ventured to Bonaire, where they founded Dive Bonaire, their story remained intertwined with AKR's history. After selling Dive Bonaire in 1985, Peter made significant contributions to the diving world, notably with the inception of the luxurious Dancer Fleet of liveaboard dive boats.
In 2008, after selling the Dancer Fleet, Peter stayed active in the liveaboard sector. He took on consulting roles and contributed to the vessel construction endeavors in different parts of the world. Now, he's back at Anthony's Keys Resort, offering his expertise as a consultant for the Galindo family and their dive management team.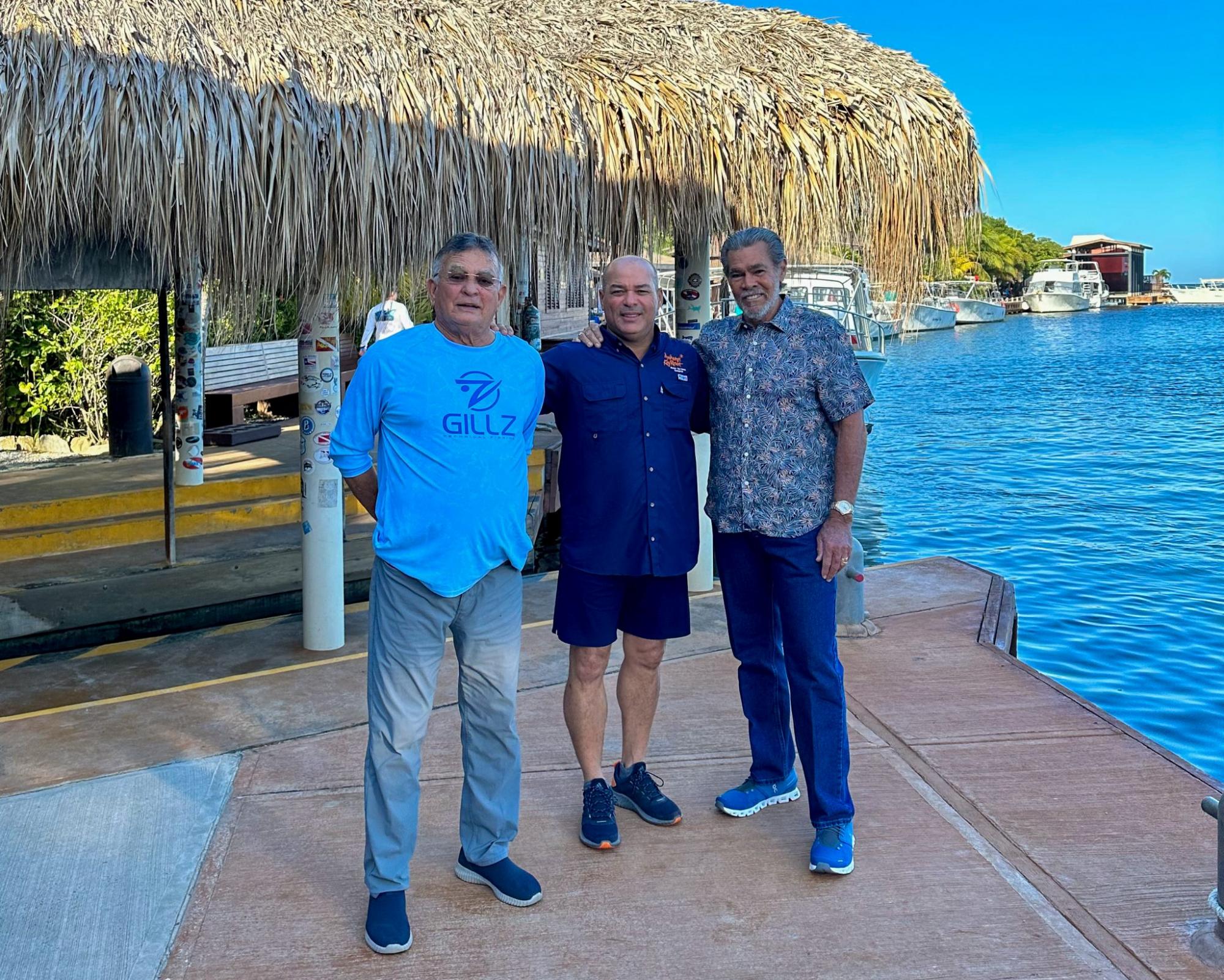 Leveraging Peter's experience and passion for diving underscores AKR's commitment to outstanding guest services and diving excellence. His return marks a significant milestone for Anthony's Keys Resort, merging its rich diving history with its growing presence as a leading Caribbean destination.
Julio Galindo, AKR's proprietor, encapsulates his renewed alliance's essence. "We are thrilled to have Peter Hughes back at Anthony's Keu Resort. His dedication to the diving industry and unparalleled expertise will undoubtedly enhance the guest experience at our resort. We will look forward to the exciting future with Peter on our team."
Divers can look forward to Peter Hughes' specialty dive trips at AKR in the future. Combing the resort's scenic beauty and Peter's expertise will ensure an unforgettable diving adventure in paradise!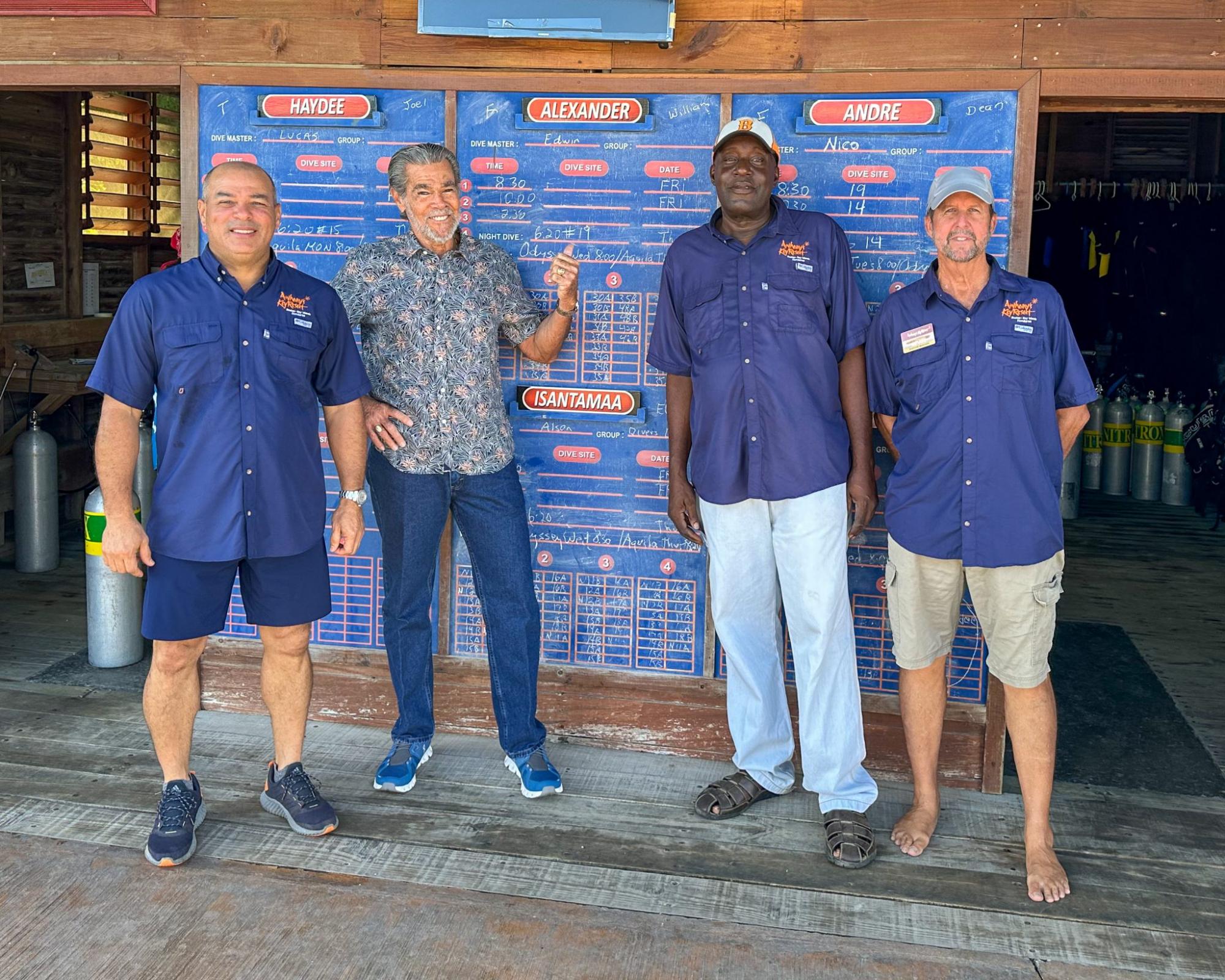 SUPPORT THE UNDERWATER PHOTOGRAPHY GUIDE:
The Best Service & Prices on u/w Photo Gear
Visit Bluewater Photo & Video for all your underwater photography and video gear. Click, or call the team at (310) 633-5052 for expert advice!
---
The Best Pricing, Service & Expert Advice to Book your Dive Trips
Bluewater Travel is your full-service scuba travel agency. Let our expert advisers plan and book your next dive vacation. Run by divers, for divers.
---