Nikon D500 Review
The long awaiting D500 finally arrives. Can it do ISO one million? See what the hype is about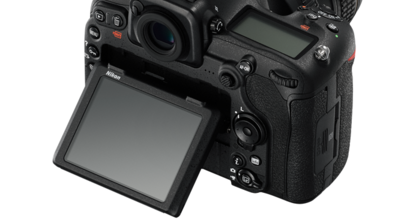 It has been 7 years since the D300s arrived, and many photographers have given up waiting for the D400. Well, Nikon skipped directly to the 20 megapixel D500, and what a powerhouse it is. Let's pre-review the Nikon 500 and how it may fit into your underwater photography or video arsenal. The Nikon D500 body arrived in March 2016 for $1,996 USD.
NIkon D500 ISO & Focus Testing
View our real-world Nikon D500 ISO & Auto-focus tests to see how the Nikon D500 performs shooting great blue herons in the dark, fast moving terns & cormorants, and distant moon shots at high ISO's, using different auto-focus modes, shooting at 10fps, and using the auto-ISO feature.
Nikon D500 - 4K Video
4k video captures at 30p

4k video is available only as an additional 1.5x crop, relative to a regular picture taken with the D500. That's a 2.25x crop relative to a full-frame sensor photo taken with the lens.

Simultaneous recording to memory card and external reader

Active D-lighting can now be applied to video

New 3-axis "Electronic VR" feature can stabilize video via software in 1080p mode

Create 4K time-lapse movies in-camera

Auto-ISO smoothing provides smooth transitions through exposure changes
The D500 can record 4K video, 3840 x 2160 at 30p/25p/24p as well as 1080/60p video for up to 30 minutes, with simultaneous output via HDMI available. It is also possible to generate 4K time-lapse movies within the camera. In Full HD or HD mode, the D500's electronic Vibration Reduction function reduces the effects of camera shake in the horizontal, vertical and rotational directions during hand-held movie recording, while Active D-Lighting preserves details in highlights and shadows to capture footage with natural brightness. Overall, the video capabilities look great!
ISO 51,200, expandable to ISO 1,640,000
We'll have to wait and see how useable the higher ISO ranges are on this camera. Even the Sony a7S II is only expandable up to ISO 400,000. Still, we would be surprised if these higher ISO ranges are actually useable. The native ISO is 100 - 51,200. My own guess is that we'll see 1 stop performace over the D7200, and for higher ISO's you'll want to stick to the ISO 6400 - 25000 range, but we'll see.
153 Auto-Focus points
99 cross-type sensors

55 user selectable points

15 of the auto-focus points will operate at -4 EV for what we expect to be exceptional low-light performance
We have high expectations for the auto focus capabilities of this camera, for underwater, birds, behavior, sports and wildlife.
Dual card slot - XQD / SDXC
Switching away from compact flash, the new XQD cards can read & write at over 350MB/s, faster than any CF card. XQD cards are not cheap, a 64GB XQD card will run you over $200 USD, plus $35 - $45 for the reader.
10 fps for 200 frames
10 frames per second in the Nikon D500's high speed shooting mode is quite fast, but sometimes it is the number of frames you can shoot that really counts. With a XQD card, you can shoot 200 frames of 14 bit lossless compressed RAW files - that is huge! This buffer size blows away other cameras, and means you can shoot at 10fps for 20 seconds.
Bluetooth - always on
The camera has an always-on bluetooth connection called SnapBridge for fast and simple transfer of images to smart devices.
Pro Body
The pro body of the D500 is more like the Nikon D810 than the semi-pro D7200 body, which will allow greater stabilization in the hands of more experienced shooters. This body has the same weather sealing as the D810. Most of the body is made from magnesium alloy, with the front reinforced with carbon fiber.
Control via WT-7A Wireless Transmitter
The new WT-7A wireless transmitter ($799 USD) allows high-speed transfer of images over a range of 650 feet, if you have line of sight of the camera. The data transfer rate is 130Mbps, and the WT-7A can then transfer images to a computer or FTP server over ethernet. Users can also take complete control of the camera remotely using this device. Image comments and copyright info can be edited remotely on the fly.
Other notable features
100% circular viewfinder, with 1.0x magnification - very nice!

20.9 megapixel sensor

No built-in flash

PC sync socket and 10-pin port for connectivity

No low-pass filter for better sharpness

CIPA battery rating is excellent - 1,240 shots

Has a new "advanced scene recognition" system that we look forward to testing out

Single hand ISO changes are finally possible!

Dedicated joystick on the rear of the camera for easier moving of focus points

Optional battery pack / grip is available

Shutter rated to 200,000 actuations

Battery rated for 1,240 shots
NIkon D500 Underwater Housings
We expect this camera to be popular for underwater photography & underwater video, and there is no doubt that we'll see underwater housings from several - look for the Ikelite D500 housing, Sea & Sea D500 housing, Nauticam D500 housing, Aquatica D500 housing, and one from Subal. Exactly when is anyone's guess, the companies will have to get their hands on the camera first, but Ikelite and Nauticam are usually pretty fast to market.
Since there is no pop-up flash, we will expect to see flash triggers from most manufacturers. Nauticam, Sea & Sea, and Aquatica have all demonstrated the ability to make flash triggers, S&S has one embedded in their optical TTL converters, so we don't expect this to be an issue.
$1,595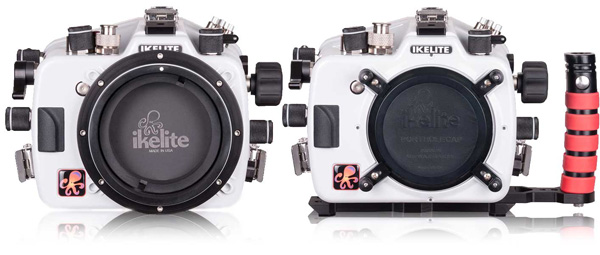 Polycarbonate Ikelite Nikon D500 housing supports a very wide range of lenses and deliver an incredible value, and include a free TTL converter.
$3,500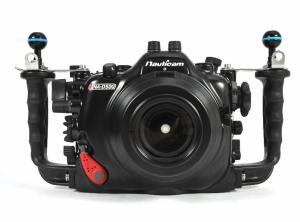 Available now, this popular housing offers great ergonomics, the easiest port change system and numerous innovative features.
$2,795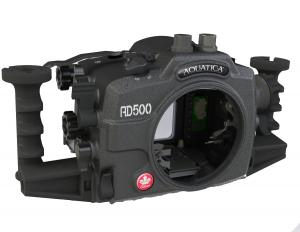 The aluminum Aquatica housings are known for an excellent finish and holding up really well against the test of time.
$3,600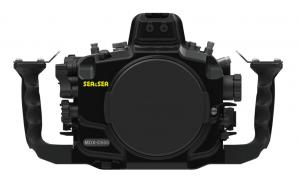 Sea & Sea aluminum housings deliver a great combination of ergonomics, reliability over time, and small size.
Recommended Lenses for Underwater
Recommended lenses for underwater photography with the Nikon D500 include the Tokina 10-17mm fisheye for wide-angle, the Nikon 10-24mm wide-angle lens for sharks & pelagics, the Sigma 17-70mm for a mid-range lens, and the Nikon 60mm and 105mm VR lenses for macro. For wildlife, I'd go with the NIkon 100-400mm VR, or for more serious shooters the Nikon 200-400mm F4 VR. For underwater video, we like the Tokina 11-16mm F2.8, the Nikon 16-35mm F4, or the Nikon 17-55mm F2.8.
Sample Photos: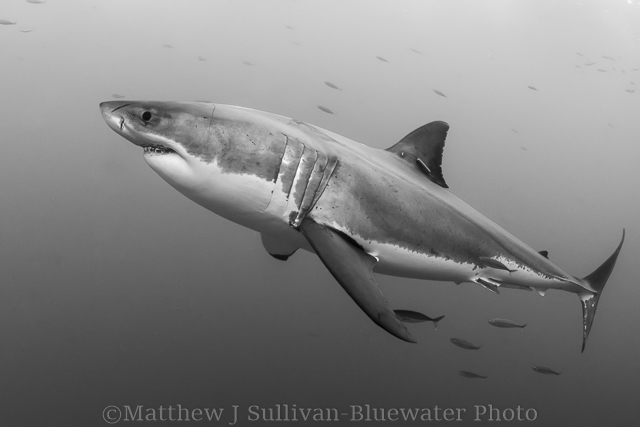 Great White Shark from Guadalupe, Mexico. Nikon D500, Nikonos 13mm lens, F4.5, 1/400th, ISO 640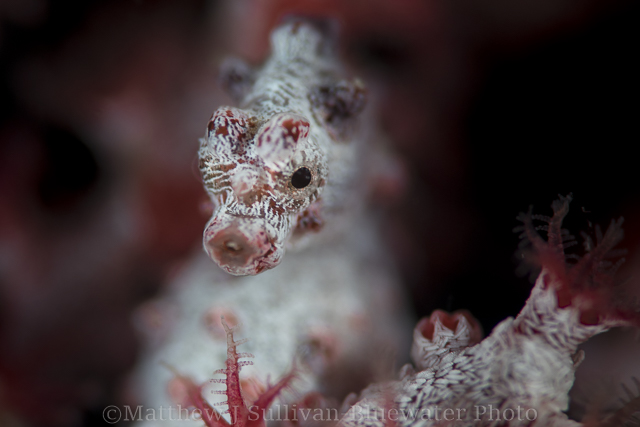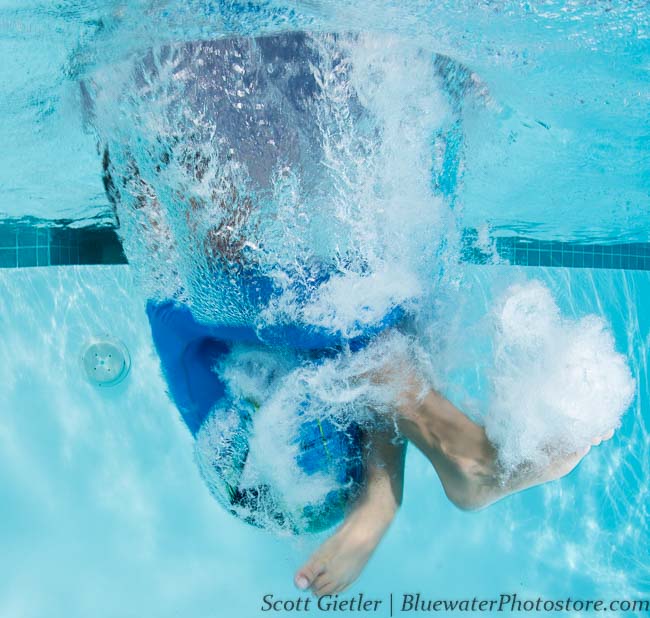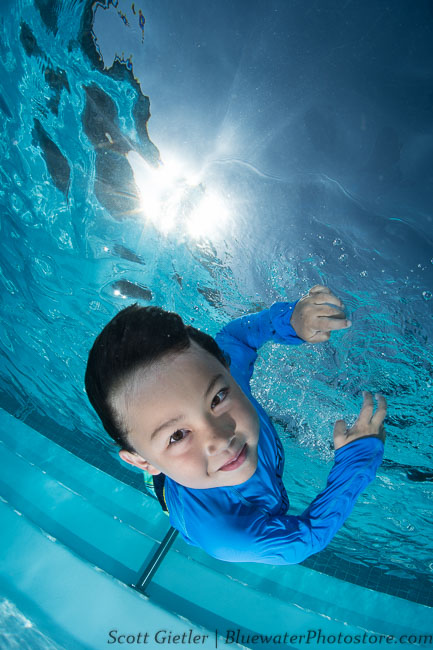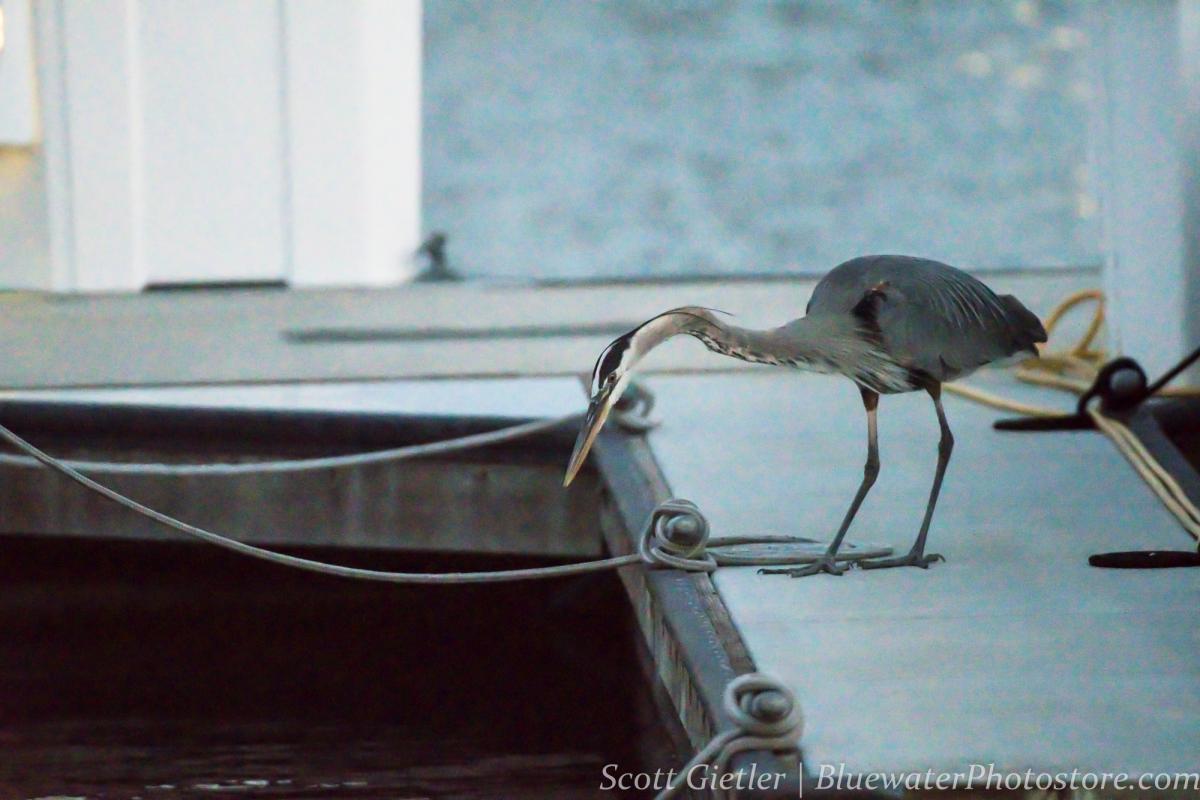 Conclusion
The specs on the new Nikon D500 are quote amazing, It was definitely worth the wait. After using the camera for the last 2 weeks, I can say that it is the most fun camera I have ever shot with. With high speed shooting turned on, taking photos is like using a toy machine gun, you have to experience 10fps to really appreciate the speed. In addition, being able to shoot at very high ISO's is very spoiling, and makes it very hard to shoot with a lesser camera. For wildlife action/behavior and low light shooting, it is hard to beat the D500 as a choice - Scott
SUPPORT THE UNDERWATER PHOTOGRAPHY GUIDE:
The Best Service & Prices on u/w Photo Gear
Visit Bluewater Photo & Video for all your underwater photography and video gear. Click, or call the team at (310) 633-5052 for expert advice!
---
The Best Pricing, Service & Expert Advice to Book your Dive Trips
Bluewater Travel is your full-service scuba travel agency. Let our expert advisers plan and book your next dive vacation. Run by divers, for divers.
---