Socorro Big Animal Group Trip February 2024
Socorro Islands Group Trip on the Rocio del Mar in February 2024 for manta rays, sharks & humpback whales.

Why Join This Trip?
25% off rental photo gear from Bluewater Photo
As many as 4 guided dives per day (conditions permitting)
Beer and wine included
Fun, engaged trip leaders who care about the guest experience

You'll love the awesome boat, staff, food, and crew!
Watch this awesome video from our last trip there!
Trip Overview
The trip starts and ends in San Jose del Cabo, then goes on to the Revillagigedo Archipelago which includes Socorro Island, Roca Partida, and San Benedicto Island. The Rocio del Mar is one of the better liveaboards cruising to Socorro. Dive to your heart's content as many as four times a day and get to interact with large pelagics up close and personal.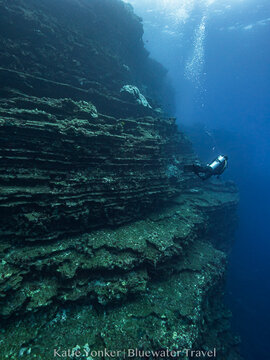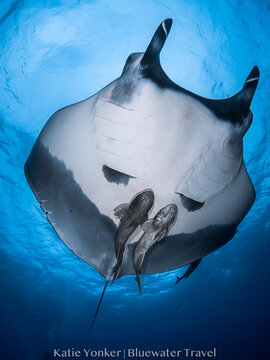 Itinerary
Here's a sample day-by-day itinerary of this trip (subject to change):
Day 1 (Feb 15) - The Rocio Del Mar will be ready for boarding at 5:00 pm, dinner is served at 7:00 pm, and will depart that evening.
Day 2 - Rocio del Mar arrives in San Benedicto.
Day 3 – San Benedicto, 4 dives scheduled.
Day 4 – Roca Partida, 3 dives scheduled.
Day 5 – Roca Partida, 3 dives scheduled.
Day 6 – Socorro Island, 4 dives scheduled (check-in with naval station)
Day 7 - Socorro Island, 4 dives scheduled
Day 8 – San Benedicto, 4 dives scheduled. At the end of this day, we will start our departure to San Jose del Cabo.
Day 9 – Arrive at San Jose del Cabo. Guests may sleep on the boat.
Day 10 (Feb 24) - Disembark after breakfast by 8:30 am.
Dive Overview
The Revillagigedo Islands are where you will have an experience of a lifetime with large ocean pelagic animals including a wide variety of sharks (hammerhead sharks, tiger sharks, Galapagos sharks, and silky sharks), dolphins, tuna, barracudas, clouds of jacks, and of course, the friendliest mantas in the world. This is also humpback whale season, and if lucky, you may see a humpback whale swim by underwater.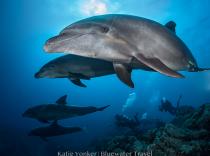 Diving Conditions in February
Water temperature will be around 25-27°C (77-79°F).
To learn more about what you can expect from this Socorro trip check out this trip report. You can also read the great reviews of the Rocio del Mar & the reviews on diving Socorro here.
Inclusions
Your accommodation and housekeeping
All meals, snacks, and beverages, including breakfast on the day of disembarkation
Local beer and wine
4 guided dives per day (conditions permitting)
Tanks, air and weights
16% Mexican tax
Port fees
Exclusions
*For people who are over 60 and can provide documentation that they are retired or pensioned, the park fee will be waived. According to the CONANP, any official document with the words "RETIRED" or "PENSIONED" will be accepted along with a photo of a current passport. Any other documentation will NOT be accepted.
In our experience, US citizens who are receiving retirement benefits from the Social Security Administration can download a Benefit Verification Letter from the www.SSA.gov website.
For students and teachers: A 50% discount is available for ACTIVE/CURRENT students and teachers. To get this discount, a photocopy of an identification card with a photo and current date is required.
To apply for an exception, the above documentation is to be sent to Guest Services at documents@mexicoliveaboards.com no later than one month prior to boarding. Please note that CONANP has the final word if a document is accepted or not. They do not verify the exception prior to the trip. If it is not accepted, the applicant will be required to pay the full park fees.
TRIP TYPE
This trip is a PHOTOGRAPHY WORKSHOP. It will be led by one of our photo instructors and will include daily underwater photography tutorials, in-water photography support, and one-to-one advice and guidance as required.
What to expect from our Photo Workshops
Daily photo workshops

- Your photo instructor will schedule seminars each day on topics including, but not limited to, equipment type and selection, the concept of underwater photography, lighting and composition techniques, and post-processing. They will also include additional topics relevant to the location and your experience.

In-water support

- Where possible, each dive group will spend time underwater with the photo instructor, receiving in-water support and guidance on their shooting techniques. Participants can also request in-water assistance during the workshop and the photo instructor will do his or her best to accommodate all requests.

Consecutive days of practice & review

- Each day you will have the opportunity to practice the techniques and skills learned in the previous day's tutorials. If you are new to underwater photography you will likely see a vast improvement in just a few days.

Daily photo image reviews

- You are strongly encouraged to bring your laptop, a thumb drive, edit your photos, and submit your shots for review from both the instructor and your peers. These are fun and interactive sessions encouraging you to improve throughout the trip.

Quality time with fellow photographers

- Both new and experienced photographers from past workshops have expressed the advantages of joining a trip with like-minded divers with a passion for underwater photography.

Suitable for everyone

- New and experienced photographers are welcome on all our trips. Gain the necessary skills to start shooting great photos, increase your confidence in finding the best underwater shots, or hone specific skills. We also encourage non-photographers to join, as many of them really enjoy the daily photo reviews, learning about underwater photography, and some have even returned to a photo workshop with an underwater camera setup!
Enjoy free, unlimited access to a wealth of knowledge and advice from your photo instructor.
NOTE: Over the last couple of years we have received reports that some visitors have been charged a tax for bringing their camera housing into the country. Please click here for details on how to naviagate this issue should it arise.
About the Rocio Del Mar
The Rocio Del Mar is an 89-foot liveaboard yacht that offers 10 cabins for up to 20 divers. One of the best parts of the trip is the friendly, knowledgeable staff of the Rocio, the delicious Mexican cuisine, and the spacious room provided for underwater photographers to prepare their equipment before and after each dive, so you can be sure you'll be able to document your underwater encounters with the large pelagics completely.
All of the yacht's rooms have private bathrooms with hot shower stalls, Western-style toilets, lavatories, and above height window. Each cabin is air-conditioned. There are room-length windows with privacy curtains and convenient gear and clothes storage drawers beneath the beds.
Check this page to see more details and customer reviews on the Rocio Del Mar.



ABOUT THE TRIP LEADER
Mark Strickland's life-long interest in the sea has included over 10,000 dives and careers as a lifeguard, boat captain, and scuba instructor. His passion for underwater photography has led him to many top dive locales, including the Virgin Islands, Australia, and Thailand, where he spent 17 years as Cruise Director on a series of liveaboards. Mark now resides in Ventura County, California.
An avid marine naturalist, Mark has discovered several nudibranch species. He is co-author and principal photographer for Lonely Planet's award-winning book, "Diving and Snorkeling Thailand", and his work appears in many magazines, books, and displays around the world. Currently, Mark leads several dive trips each year to his favorite destinations, while working on a career-spanning large-format pictorial book.
Mark's photos and articles have appeared in magazines and books around the world, including Action Asia, BBC Wildlife, National Geographic World, Natural History, Scuba Diving, Skin Diver, Sport Diver, Sportdiving, Unterwasser, and many others.
FLIGHT INFORMATION
Guests on this trip will need to fly into Los Cabos International Airport (SJD) and take a taxi to the Marina Puerto Los Cabos. The boat is located by the Hotel El Ganzo. Boarding time is at 5 pm.
Note: Guests arriving early may avail of day passes at Hotel El Ganzo, where they can spend time before boarding at 5 pm. There's an area for storing luggage and restrooms for changing. First come, first served, but guests can email the hotel before arriving.
Rooftop Pool - 1000 pesos, guests can use up to 750 pesos as a food and beverage credit

Beach Club - 750 pesos, guests can use the whole amount as a food and beverage credit.
On the way back, we arrive in San Jose during the early morning hours of the last day of the trip, February 24. Guests must disembark by 8:30 a.m. Since transfers are not included in our fees, guests will need to take a taxi to the airport, which the Rocio crew can help arrange. Return flights should be made anytime on the last day of the trip.
Recommended nearby hotels to book for extra nights include the Tropicana Inn, Hotel El Ganzo, or El Encanto Inn & Suites. You can get 10% off at El Encanto Inn by mentioning that you will be staying on the Rocio Del Mar.
PAYMENT SCHEDULE
Deposit: $995
Payment 2: $1,000 due Feb 1, 2023
Payment 3: $1,000 due Aug 1, 2023
Balance: due Nov 1, 2023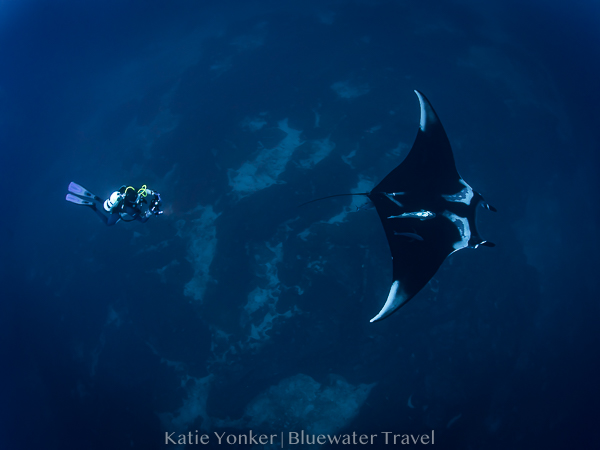 WANT TO EXTEND YOUR TRIP?
We can help with that! See more of Mexico before or after your trip with Bluewater in Socorro. Flying all that way merits a multi-destination vacation! La Paz is an amazing destination nearby that offers a range of additional unique experiences. Here are some examples of packages we can add on to your trip reservation:
*Rates are subject to change at any time; please contact us for the most updated pricing.
7 NIGHTS AT THE 5 STAR COSTA BAJA RESORT & SPA
Price: Starting at $2,087 per person based upon double occupancy.
The Hotel CostaBaja Resort & Spa is the first and only luxury hotel & spa in the city of La Paz. This boutique hotel offers a selection of ocean, mountain, and marina views. North of the hotel is Espiritu Santo Island, where you will find the greatest marine life in the world and the best sport fishing within Baja Sur.
7 nights in a king or twin room
Full buffet breakfasts
5 days of 3 tank dives
Lunches & drinks on the boat
National park permit fees
Roundtrip Cabo transfers
Free WiFi: Yes
Swimming Pool: Yes
7 NIGHTS AT THE 3 STAR LA CONCHA BEACH RESORT
Price: Starting at $1,803 per person based upon double occupancy.
A beach resort offering a peaceful and mellow atmosphere on the Sea of Cortez. Over a hundred sea view rooms are featured in La Concha Beach Resort. Located in front of the ocean and with a full view of the beach and pool, the accommodations include essential details to luxury amenities.
7 nights in a king or twin sea view room
Full American breakfasts
5 days of 3 tank dives
Lunches & drinks on the boat
National park permit fees
Roundtrip Cabo transfers
Free WiFi: Yes
Swimming Pool: Yes
7 NIGHTS AT THE 4 STAR HOTEL CATEDRAL
Price: Starting at $1,670 per person based upon double occupancy.
Hotel Catedral La Paz is a new concept of accommodation to suit the needs of today's travelers. It is part of the historic center of the city, surrounded by major attractions next to Our Cathedral Lady of La Paz. With its sophisticated contemporary modernist architecture, Hotel Catedral La Paz focuses on every detail to offer its guests an excellent service and quality, both in the rooms and its gourmet restaurant.
7 nights in a king or twin sea view room
Full breakfasts
5 days of 3 tank dives
Lunches & drinks on the boat
National park permit fees
Roundtrip Cabo transfers
Free WiFi: Yes
Swimming Pool: Yes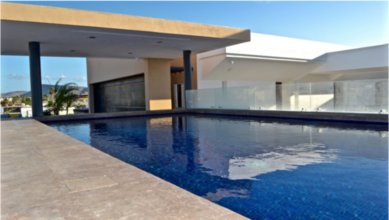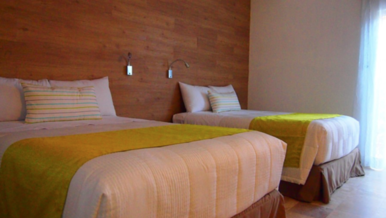 GOT QUESTIONS? READY TO BOOK?
Call us today at +1-310-915-6677
Email us trips@bluewaterdivetravel.com
OR write to us through the live chat box
...and let us book your dream vacation!
Photo Gallery

---
Socorro Underwater Photos from Previous Trips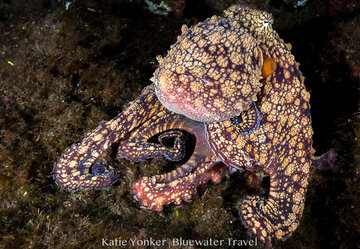 SUPPORT THE UNDERWATER PHOTOGRAPHY GUIDE:
The Best Service & Prices on u/w Photo Gear
Visit Bluewater Photo & Video for all your underwater photography and video gear. Click, or call the team at (310) 633-5052 for expert advice!
---
The Best Pricing, Service & Expert Advice to Book your Dive Trips
Bluewater Travel is your full-service scuba travel agency. Let our expert advisers plan and book your next dive vacation. Run by divers, for divers.
---