Nikon D4 specs and comparison
It's out! Nikon D4 specs, and comparison with the Nikon D3 and Canon 1D-X
Nikon D4 comparison
$6,000 price tag, ISO maxes out at ISO 204,800
Sony XQD mem card, Nikon 85mm lens also announced
By Scott Gietler
Nikon has released another full frame camera, the Nikon D4, which is the successor to the Nikon D3s. It is not often you find a camera that will be more expensive than the underwater housings, but that will probably be the case here. Pro underwater photographers are sure to set themselves apart with one of these. Improvements in this model were made not so much in the still photography area, but there are huge improvements for video & low-light shooting, and there other nice features that specialized pros who buy this camera will appreciate.
Here's some of my favorite improvements in the Nikon D4. I'd love to take this camera on an African safari!
Can shoot at 10 frames per second with auto-focus
Can auto-focus at F8, which means I can use it with my Nikon 200-400mm VR and a 2x teleconverter
Excellent RAW buffer, filling up after 90 shots with a new XDQ format card
Megapixels increased to 16MB
This camera competes with the Canon EOS 1DX, and it looks like it will beat it to the market. Let's see how it compares with that camera and the D3s which it replaces:
| | | | |
| --- | --- | --- | --- |
|   | Nikon D4 | Nikon D3S | Canon EOS 1DX |
| Megapixels | 16.2 | 12.1 | 18.1 |
| Video | 1080p30, 720p60 | 720p24 | 1080p30, 720p60 |
| Shooting Speed | 10 fps | 9 fps | 12 fps |
| Memory | CF, XQD | dual CF | dual CF |
| Autofocus | 51 points | 51 points | 61 points |
| Cost | $6,000 | $4,900 | $6,800 |
| LCD | 3.2 inch | 3 inch | 3.2 inch |
| ISO Range | up to 204,800 | up to 102,400 | up to 204,800 |
| RAW Buffer Size, 12 bit | 98 | 48 | 40-45? |
| Viewfinder magnification | .70x | .70x | .76x |
| Video limit | 20 minutes | 5 minutes | 30 minutes |
| Ethernet port? | Yes | No | Yes |
| Size | Big | Big | Big |
| Build quality | Great | Great | Great |
note: I left out many of the specs because they are pretty much the same between the models
The Nikon D4 also has some other cool features that the specs don't capture:
Autofocuses with F8 lenses, which means the autofocus will work better in lower light. This is good news for people who like to use teleconverters.
Time lapse function that will create video from stills
New 91,000 pixel metering sensor - which is used mainly for measuring exposure, detecting faces, etc.
Silent mode for 2 megabyte frame grabs at 24 per second
Built-in ethernet wired networking and HTTP webserver mode for remote control
Accepts new Sony XQD cards which boast a write speed of 125MB/sec; currently some CF flash cards claims write speed of 90MB/sec; note that this camera has only 1 CF slot, and 1 XQD slot
Claims "clean" shots up to ISO 12,800
Tracks up to 16 faces
Video clips up to 20 minutes long
Video date rate of up to 24Mbps
Can stream uncompressed HD video via the HDMI output
Mic in, headphone out with adjustable levels (first dSLR to have this feature)
Switch to 1.5x crop or 2.7x crop in video mode for extra reach without any post-processing
Controls were improved for vertical shooting
Shutter rated to 400,000 actuations
Burst shooting capable of 52 14-bit RAW files
I'm expecting housings from perhaps Subal, Aquatica, Sea & Sea, Nauticam, and Seacam - but only time will tell if they will all make one.
The Nikon D4 is expected to ship at the end of February.
New NIkon 85mm AF-S F1.8 lens
Nikon also announced the new full-frame, lightweight Nikon 85mm AF-S F1.8 lens for $499. I'm sure it takes beautiful photos. With a minimum focus distance of 2.6ft, few people will be using this lens for underwater photography - it won't take macro shots without a strong diopter, but it wil give you some great bokeh.
What do you think of the new Nikon D4?
Underwater housings for the Nikon D4
The Nauticam D4 housing has already been announced, and should be available at the end of April. Hugyfot and Subal will also have a housing.
Further Reading
Where to Buy
Please support the Underwater Photography Guide by purchasing your underwater photography gear through our sister site, Bluewater Photo & Video. Click, or call them at (310) 633-5052 for expert advice!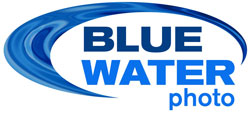 ---
SUPPORT THE UNDERWATER PHOTOGRAPHY GUIDE:
The Best Service & Prices on u/w Photo Gear
Visit Bluewater Photo & Video for all your underwater photography and video gear. Click, or call the team at (310) 633-5052 for expert advice!
---
The Best Pricing, Service & Expert Advice to Book your Dive Trips
Bluewater Travel is your full-service scuba travel agency. Let our expert advisers plan and book your next dive vacation. Run by divers, for divers.
---