Dive Adventure: Sea of Cortez
Marli shares her experience of diving the Northern Sea of Cortez aboard the M/V Rocio del Mar.
Journey to the Midriff Islands
Diving the Northern Sea of Cortez aboard the M/V Rocio del Mar
Text and Photos by Marli Wakeling
In my quest for a short summer trip, I heard about a relative newcomer to the diving scene of Baja called the Rocio del Mar. In summer, they explore the Northern Sea of Cortez; specifically a group of desolate islets, rocks and pinnacles called the Midriff Islands.
Diving Conditions
I brought a 5mm suit, and was glad that I did. Temperatures varied from mid-70's to low 80's. Occasional colder upwellings were chilling. Currents could be ripping or absent. Visibility varied from 15 to 70 feet. I soon realized that in the Sea of Cortez, diversity was low, while numbers were high. In other words, I saw a lot of a few different species.
La Vela. Nikon D5000, 18-200mm VR lens at 35mm, ISO 200, F13, 1/100th.
Brown Booby. Nikon D5000, 18-200mm VR lens at 200mm, ISO 200, F7.1, 1/60th.
Dive Sites
La Vela
Jutting like an iceberg out of the sea, sea lions rest on the base of La Vela, our next site. The white is guano from a lot of Brown booby birds. These comical creatures with perpetual crossed eyes invaded the boat most afternoons. Our dive at La Vela featured a strong current, but the reward was finding several species of colorful nudibranchs, juvenile Highhats, and a droll looking Bay blenny.
Browncheek blenny, Acanthemblemaria crockeri. Nikon D200, 105mm macro lens, 5x SubSee, ISO 100, F22, 1/125th. Sea & Sea YS90DX Strobes.
That afternoon, I spotted some dolphins along the shoreline. Marty and I convinced the crew to take us out in the inflatable. Dozens of Bottlenose dolphins, including babies, frolicked around us in the waves.
Common dolphins. Nikon D5000, 18-200mm VR lens at 200mm, ISO 200, F5.6, 1/400th.

Angél de la Guardia
The site is a beautiful wall with gorgonian corals and fields of Yellow polyp black coral. Large Cortez and King angelfish seemed unafraid of us and we found several species of nudibranchs as well. Although I usually shoot a 105mm macro lens with a 5X SubSee, the 60mm was my go-to lens for most dives. It gave me the versatility that I needed for subjects of varying sizes, ranging from Triplefins to Scorpionfish and Green morays.
The Wall at El Arrollo. Nikon D200, Sigma 15mm FE. ISO 200, F8, 1/60th. Sea & Sea YS90DX Strobes.
Las Vidoras
The water was a bracing 70 degrees. Angelfish and purple juvenile Cortez damselfish abounded, and I heard the sound of barking California sea lions. All over the islands are colonies of brooding females, babies and a few huge males. We headed south that night to Isla San Pedro Matir under a star filled sky and calm seas.
Juvenile King Angelfish, Holacanthus passer. 105mm macro lens, ISO 100, F25, 1/100th. Sea & Sea YS90DX Strobes.
El Arrollo
The water was a blissful 84 degrees, and there is a steep wall with yellow polyp black coral. Several large male sea lions came by to check me out. The goofy boobies were overhead at my safety stop. They scattered in panic as I got close.
In the afternoon, we went into the shallows to photograph sea lions. The surge made it difficult to stay put. The moms and babies showed off their nimble swimming skills. At the end of our 70 minutes we were rewarded with a large school of baitfish.
As the ship left the area, we were approached by several Sperm whales.
California Sea Lions and baitfish. Sigma 15mm FE, ISO 200, F6.3, 1/100th. Sea & Sea YS90DX Strobes.
Isla Cormorad
We dived around a large pinnacle with surge and light current. A big grouper appeared, and I found a cooperative Vergara octopus that came out of its den. A Jeweled moray was out hunting, and Brown Cheeked blennies posed for my Subsee.
That afternoon, we actually tried to snorkel with Sperm whales! These beautiful giants spook easily, and although our group was not successful, other guests did get to swim briefly with one of the leviathans.
El Lavadera
This site was used for our night dive. The water was 72 degrees, but tiny arrow crabs perched on gorgonians, pink ghost shrimp and a tiny red Player scorpionfish made it worth the chill. Beautiful pink sand anemones had emerged at night to feed. In the morning, we returned to improved conditions. There were lots of damsels, hogfish, groupers and fields of the black coral. An electric ray swam by. I found a Pacific seahorse to the delight of my buddies. That evening, we had small Humboldt squid feeding off the stern of the ship.
Sal Si Puedes: Los Cuervos
A steep pinnacle rises from the sand. At its base, we found both blue spotted and Giant jawfish. A cave filled with colorful gorgonians held huge lobster. A pike blenny darted in and out of its tube home. In the shallows, I found a colorful spotted nudibranch. The afternoon held another surface surprise: Rizzo's dolphins, which get whiter as they age. We again took the skiff to photograph sea lions on the rocks. The next morning, hundreds of common dolphins frolicked in the bow wake and around the ship.
Norris' Chromodoris, Chromodoris norrisi. Nikon D200, 60mm macro lens. ISO 100, F22, 1/100th. Sea & Sea YS90DX Strobes.
El Pescador
This site was comprised of large boulders with blennies, octopus and black cup coral. While looking at a scorpionfish in a hole, my buddy realized that we were beside a camouflaged frogfish. As well, there were comical staghorn hermit crabs that reminded me of Smurfs.
Flabellina marcusorum. Nikon D200, 105mm macro lens. ISO 100, F25, 1/125th, Sea & Sea YS90DX Strobes.
Giant jawfish, Opistognathus rhomaleus. Nikon D200, 60mm macro lens. ISO 100, F25, 1/125th. Sea & Sea YS90DX Strobes.
Roughjaw frogfish, Antennarius avonlonis. Nikon D200, 60mm macro lens. ISO 100, F20, 1/60th. Sea & Sea YS90DX Strobes.
Bahia Los Angeles
In our quest for more surface encounters we sailed into the bay where whale sharks are sighted at this time of the year. We searched in vain for a long time, and were about to head back when we spotted one, then another. Although the visibility was poor, to see these creatures first hand was thrilling. They were so fast, yet looked so graceful.
Whaleshark at Bahia Los Angeles. Nikon D200, Sigma 15mm FE, ISO 200, F7.1, 1/250th.
Getting there
A shuttle picks you up at the airport or your hotel in Phoenix, Arizona, and transports you through the Sonoran Desert to the ship. I met my roomie, Kathy and photographer Marty Snyderman, who were joining us for the week. The journey takes about three and one-half hours, and our driver gave a running commentary as we drove through sand, humongous cactus, and incredible temperatures.
M/V Rocio Del Mar. Photo courtesy of Rocio Del Mar.
The Ship
The Rocio del Mar was built by divers for divers. The Sandovals built, own and run the ship, a 110 foot all steel vessel. The ship departs from Puerto Penasco. On board, eight air conditioned cabins sport two single beds, while two others have full beds with a single bunk above. All have private bathrooms, full size windows, and plenty of storage.
The dining was excellent, with varied meals and lots of choices. There is a lounge in which to relax and watch movies or play back images from the day's diving, and a large sundeck. The dive deck was well organized, with stations for each diver. Your gear gets set up once, and that's it for the week. Diving is from two inflatables. The camera table was adequate; I preferred to work on my camera in my cabin.
The variety of experiences and photographic opportunities, both underwater and on the surface make for a great journey. The Rocio del Mar's crew is fantastic, from the divemasters and skiff operators to the chef. I had the opportunity to dive with the Sandovals; they truly know, as divers, what divers want. I booked to go back on the Rocio del Mar within a few weeks of returning; this time to their other destination, the Socorro Islands.

About the Author
Marli Wakeling has been taking underwater photos since 1995. She resides in New Westminster, on the outskirts of Vancouver, B.C. where she teaches art, photography, and graphic design. She uses Nikon cameras, Sea & Sea Strobes, and an Aquatica housing. Marli's images and articles have been featured in magazines, textbooks, and numerous dive related publications. You can see more of her work at www.marliwakeling.com.
Further reading
---
Support the Underwater Photography Guide
Please support the Underwater Photography Guide by purchasing your underwater photography gear through our sister site, Bluewater Photo & Video. Click, or call them at (310) 633-5052 for expert advice!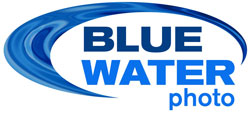 ---
SUPPORT THE UNDERWATER PHOTOGRAPHY GUIDE:
The Best Service & Prices on u/w Photo Gear
Visit Bluewater Photo & Video for all your underwater photography and video gear. Click, or call the team at (310) 633-5052 for expert advice!
---
The Best Pricing, Service & Expert Advice to Book your Dive Trips
Bluewater Travel is your full-service scuba travel agency. Let our expert advisers plan and book your next dive vacation. Run by divers, for divers.
---