Belize Photo Workshop March 2025
Join us in March 2025 on the Belize Aggressor III for an amazing 7-night trip to Belize, one of the best dive destinations in the Caribbean!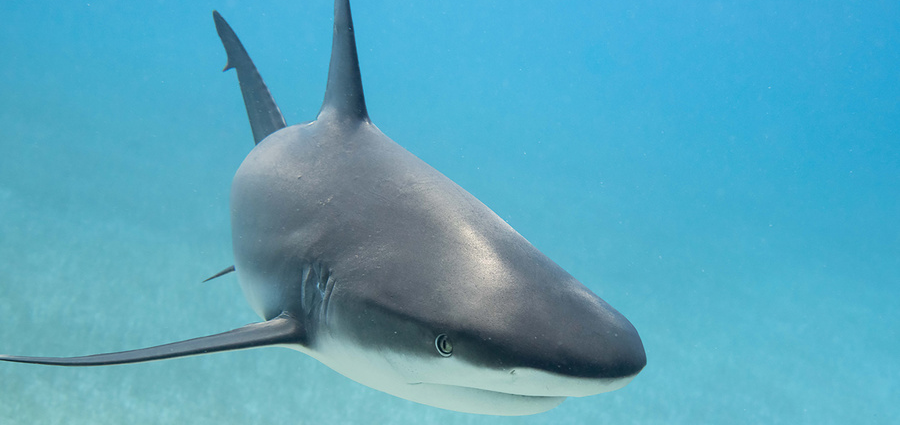 Belize Photo Workshop March 2025
Travel with Bluewater aboard the Belize Aggressor III for a week of stunning and diverse diving adventures, discovering the finest wonders of the Caribbean as you explore beautiful coral formations, caves, walls, and even the mystical deep Blue Hole.
Why Join This Trip?
FREE daily photo & video workshops
See dolphins, tarpon, eagle rays, walls, and reefs with abundant marine life and multiple macro critters, plus the chance to see whale sharks
Complete photo center with a digital video and still photo editing computer on the Belize Aggressor III
Local beer and wine included
25% off rental photo gear from Bluewater Photo
Trip Overview
Our Belize Photo Workshop encompasses visits to Turneffe and Lighthouse Reef, offering guests the opportunity to engage in deep-sea diving alongside vertical cliffs such as Painted Wall, Half Moon Caye Wall, and Quebrada, in addition to the renowned Blue Hole. These walls are adorned with vast crimson gorgonians and large orange elephant ear sponges. Exploring the Blue Hole reveals a collapsed cave system spanning 1000 feet in width and plunging 400 feet deep.
To learn more about our trips, check out our Belize Trip Report 2022.
Dive Overview
Most dives are characteristic of easy Caribbean diving, with some deeper reefs at 80-100ft, and shallow reefs at 20-40ft. You'll be diving in water temperatures between 72-82ºF (25-28ºC).
The Blue Hole: This UNESCO World Heritage Site is over 400ft deep and 1,000ft wide. There's not a whole lot to see at the Blue Hole other than a large blue hole and some really cool stalactites. It requires quite a long boat ride to get to and some divers find the dive to be boring. Many people enjoy it simply because of the depth experience - it sinks down to 140ft. In the hole you will hit a thermocline, dropping temperatures to around 75-77 degrees, but the change is so sudden that it will feel much colder. At 140ft depth, there are some undercuts, stalactites, and a few fish.
Half Moon Caye: You'll likely stop here for lunch after you dive the Blue Hole. Half Moon Caye is a small tropical island home to many bird species, including the red-footed booby. Even if you are not a bird watcher, you'll love the white sandy beaches and warm shallow water surrounding the caye. There's even an opportunity for some great snorkeling right near the dock where the boats park.
Ambergris Caye: This area is close to San Pedro; it encompasses the northern reefs of Belize and is home to many resorts and good nightlife. If you want to do a lot of going out in the evening or other top-side activities, this is the area to stay. There is a lot of good diving here, and you can also do some longer full-day dive trips to the Turneffe atoll area.
Turneffe Atoll: This is one of the better (if not the best) dive areas in Belize. Turneffe Atoll is a large offshore atoll reef with a wide variety of dive sites. The white-spotted toadfish, eagle rays, tarpon, green morays, groupers, nurse sharks, jacks, snappers, and reef sharks can all be seen here if you are lucky enough. The Elbow is one of the best dive sites at Turneffe Atoll, along with the Lighthouse Reef.
Hol Chan Marine Reserve: Hol Chan is Belize's first and oldest marine reserve. There are four zones to the reserve - The Reef, The Mangroves, Shark Ray Alley and The Seagrass Beds. The Reef is a great site for night diving. You'll see plenty of stingrays, spotted lobster, sleeping parrotfish, hermit crabs and tons of moray eels out hunting.
Placencia: Placencia is southern Belize, offering far less crowds than the Ambergris Caye area, along with some great topside wildlife areas. It is also close to many great Mayan ruins. This is also where Gladden Spit is located, where you have a chance to see a whale shark.
Learn more about Diving in Belize.
Inclusions
FREE daily underwater photo workshops

Accommodations aboard Belize Aggressor III
All meals and snacks, non-alcoholic beverages, local beer and wine
Diving
Compressed air tanks, weights & belts
Transfers - From and to Belize International Airport (BZE)
Exclusions
Airfare (international and domestic)

Insurance
Equipment rentals
Nitrox fills
Dinner on final evening
Crew gratuity
$130 USD port fee
Trip Type
This trip is a PHOTOGRAPHY WORKSHOP. It will be led by one of our photo instructors and will include daily underwater photography tutorials, in-water photography support, and one-to-one advice and guidance as required.
What to expect from our Photo Workshops
Daily photo workshops

- Your photo instructor will schedule seminars each day on topics including, but not limited to, equipment type and selection, the concept of underwater photography, lighting and composition techniques, and post-processing. They will also include additional topics relevant to the location and your experience.

In-water support

- Where possible, each dive group will spend time underwater with the photo instructor, receiving in-water support and guidance on their shooting techniques. Participants can also request in-water assistance during the workshop and the photo instructor will do his or her best to accommodate all requests.

Consecutive days of practice & review

- Each day you will have the opportunity to practice the techniques and skills learned in the previous day's tutorials. If you are new to underwater photography you will likely see a vast improvement in just a few days.

Daily photo image reviews

- You are strongly encouraged to bring your laptop, a thumb drive, edit your photos, and submit your shots for review from both the instructor and your peers. These are fun and interactive sessions encouraging you to improve throughout the trip.

Quality time with fellow photographers

- Both new and experienced photographers from past workshops have expressed the advantages of joining a trip with like-minded divers with a passion for underwater photography.

Suitable for everyone

- New and experienced photographers are welcome on all our trips. Gain the necessary skills to start shooting great photos, increase your confidence in finding the best underwater shots, or hone specific skills. We also encourage non-photographers to join, as many of them really enjoy the daily photo reviews, learning about underwater photography, and some have even returned to a photo workshop with an underwater camera setup!
Enjoy free, unlimited access to a wealth of knowledge and advice from your photo instructor.
Check out this amazing video from our last Photo & GoPro Video Workshop to Belize.
Sample Itinerary
Throughout the week you will dive at Turneffe and Lighthouse Reef. Sheer walls like Painted Wall, Half Moon Caye Wall, and Quebrada are adorned with huge crimson gorgonians and wandering, lilac rope sponges. Weather permitting; divers explore the mystical Blue Hole, a collapsed freshwater cave system. With all dives from the mother ship, up to five dives a day are offered except on Friday. Diving begins Sunday morning and ends Friday before lunch when the yachts return to port. The crew hosts a sunset cocktail party at 5:30 p.m. followed by dinner on board. Saturday morning at 8:00 am, guests are transferred to the Belize Airport or a local hotel. Throughout the week there will be opportunities to go ashore for swimming, snorkeling, and beachcombing.
About the belize Aggressor III
The Belize Aggressor III is a luxury liveaboard offering the opportunity to visit remote areas where the best Belizean diving is found. Accommodations include 9 Deluxe staterooms, 7 have a double and single bunk-style berth and 1 with 2 single bunk-style berths and 1 Master stateroom with one double bed. All staterooms have climate controls. The Belize Aggressor III sleeps 18 guests in privacy and comfort.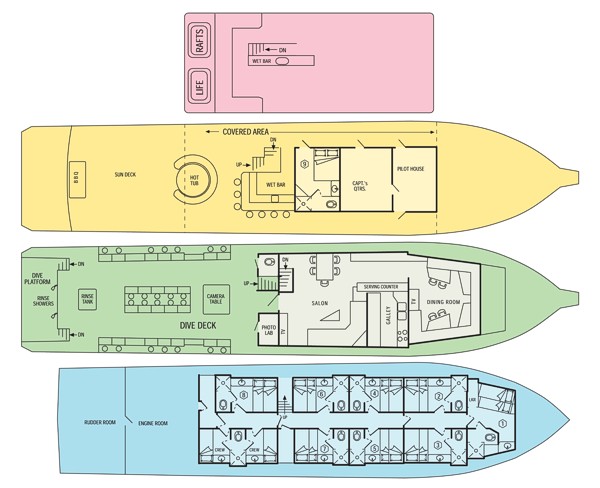 Flight Information
There are direct flights to Belize (BZE) from many major U.S. cities including Los Angeles, New York, Miami, Houston, Dallas, Atlanta, and Charlotte. Transfers are provided between the airport and the yacht on the morning of embarkation. The yacht is moored at the Radisson Ft. George Hotel dock and so we advise guests arriving early to convene there on the afternoon of embarkation day. Guests may board Saturday between 3 pm - 6 pm. At 6 pm the yacht departs for its night anchorage to prepare for diving Sunday morning. After a full week of diving, the Belize Aggressor III returns back to the Radisson Ft. George dock in Belize City Friday afternoon after lunch. Check-out is Saturday morning at 8 am. Transportation is provided back to the Belize City International Airport Saturday morning.
Payment Schedule
Deposit: $800
Payment 2: $1000, Due August 1, 2024
Balance: Due December 1, 2024
Photo Gallery
---
SUPPORT THE UNDERWATER PHOTOGRAPHY GUIDE:
The Best Service & Prices on u/w Photo Gear
Visit Bluewater Photo & Video for all your underwater photography and video gear. Click, or call the team at (310) 633-5052 for expert advice!
---
The Best Pricing, Service & Expert Advice to Book your Dive Trips
Bluewater Travel is your full-service scuba travel agency. Let our expert advisers plan and book your next dive vacation. Run by divers, for divers.
---