2nd Place Compact Behavior Ilaria Mariagiulia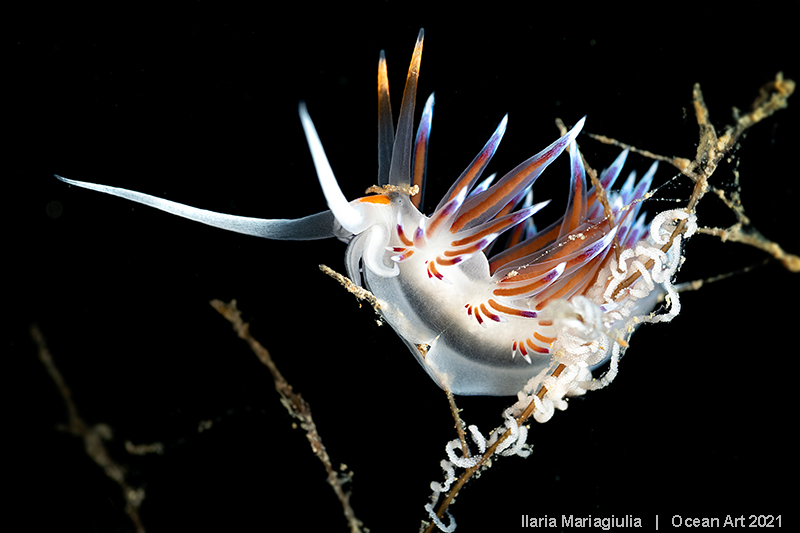 2nd Place Compact Behavior
Ilaria Mariaguilia
"Rizzuto La Luce Della Nascita"
The Story: This beautiful coloured jewel can be found in the murky green waters of the Northern Adriatic Sea. This nudibranch, called "Cratena peregrina," is laying its eggs on the branches of a hydroids, in the cold but rich waters of autumn. The vibrant colours of the cerata and the white of the body contrast strongly with the black background chosen by the photographer.
Location: Croatia, Rijeka
Equipment Used: Canon G7X Mark II Camera, Nauticam NA-G7XII Housing, Dual Inon Z-240, Nauticam CMC-1 Macro Lens.
Camera Settings: F10, 1/1250 sec, ISO 125