1st Place Underwater Art Jenny Stock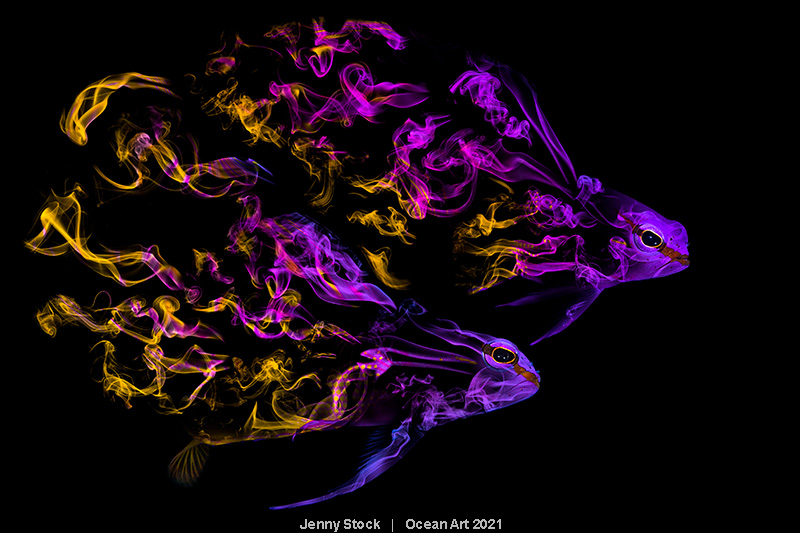 1st Place Underwater Art
Jenny Stock
"Magical Fairy Wisps"

Jenny Stock won
10 Nitrox Dives
in Bunaken, Indonesia
The Story: Whilst diving in Cuba I caught some captivating images of vivid fairy basslet. The complementary colours of this fish lent themselves to artistic creation. Through the use of masks and filters in post processing, I crafted the basslet bodies to disperse into wisps of colourful smokey clouds against a jet black background.
Location: Jardines de la Reina, Cuba
Equipment Used: Canon 5D Mark IV, Canon 100mm Macro Lens, Nauticam Housing, Dual Inon Strobes
Camera Settings: F25, 1/100, ISO 500