Honorable Mention Marine Life Behavior Ocean Art 2020 Adam Martin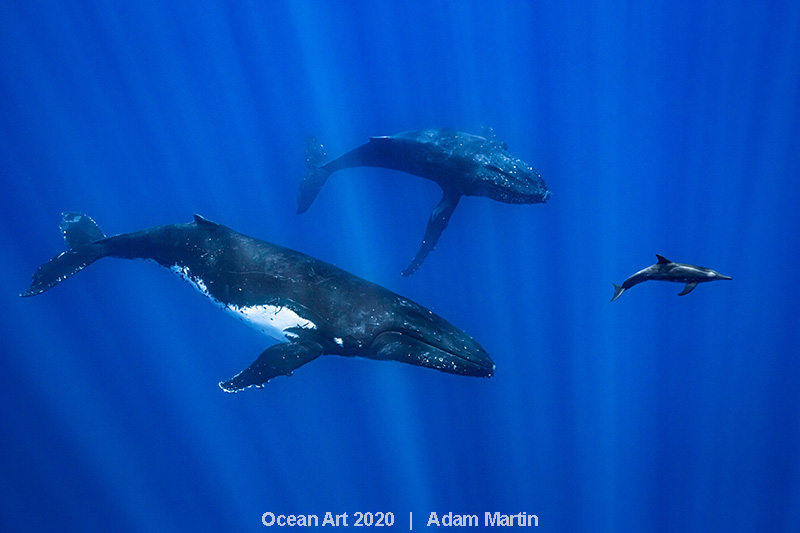 Honorable Mention Marine Life Behavior
Adam Martin
"Old Friends"
The Story: Miles offshore and floating in several thousand feet of the pacific ocean, we watched two humpback whales cruising with a small pod of rough-toothed dolphins. They danced, and the dolphins would occasionally rub against the whales to steal a back scratch. It was fascinating to watch two species interact, so relaxed and natural. Having recently journeyed thousands of miles from Antarctica, it was as if the whales had reunited with old friends.
This image was made while free swimming in Moorea, French Polynesia, guided by Moorea Ocean Adventures.
Post-processing mainly consisted of exposure, color balance, and noise reduction. The image is barely cropped for alignment and has some minor spot removal.
Location: Moorea, French Polynesia
Equipment Used: Canon 5D Mark III Camera, Canon 16-35mm 2.8 Lens, Sea & Sea Housing, Sea & Sea 9" Glass Dome
Camera Settings: 1/320, F8, ISO 250