Honorable Mention Cold Water Ocean Art 2020 Jon Anderson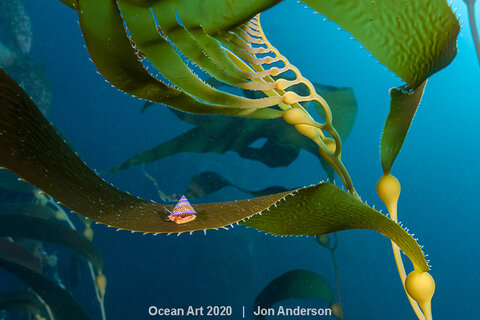 Honorable Mention Cold Water
Jon Anderson
"Jewel of the Kelp Forest"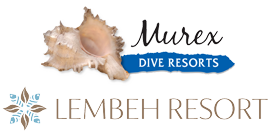 Jon Anderson won a 12-night Passport to Paradise package with 4 nights Murex Manado, 4 nights Murex Bangka, 4 nights Lembeh Resort
The Story: Monastery Beach is one of the most beautiful kelp forest dives in California and the bonus is that it is a shore dive. Despite only being diveable on the calmest days lugging a full-sized underwater camera rig through the breaking waves up and down it's steep sandy beach can prove to be challenging. With one of the healthiest kelp forests in Monterey and its proximity to the Carmel Submarine Canyon it seems every dive turns up a new treasure as a reward for the effort. It's not uncommon to find snails high in the kelp canopy but they are often a different less vibrant species. On this day the purple and orange jeweled top snail (Calliostoma annulatum) foraging high in the canopy of the healthy giant kelp (Macrocystis pyrifera) forest caught my attention.
Location: Monterey, California, USA
Equipment Used: Nikon D850, Nikon 16-35mm F4 Lens, Nauticam NA-D850 Housing, Sea & Sea Dome Port, Dual Retra Pro Strobes
Camera Settings: 1/40, F13, ISO 1000