3rd Place Wide Angle Ocean Art 2020 Qing Lin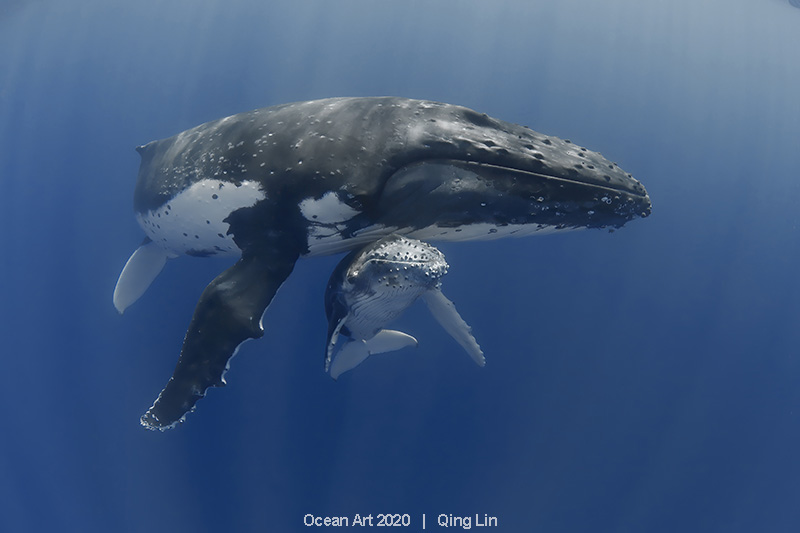 3rd Place Wide Angle
Qing Lin
"Mom and Calf"
The Story: Every year in early July, mother humpback whales come to Tonga from Antarctica to give birth to calves, and stay there until the calves grow up and can return to the Antarctic with them.
The image shows the mother humpback whale resting quietly on the surface of the water, while the active calf is playing beside her.
Usually, when people get too close to the humpback calf, the mom will feel the threat and leave immediately with the calf. She will often use her body as a barrier between the human and calf. When shooting whales, it's very important to remain quiet so as to keep the mother whale at ease.
Location: Vavau, Tonga
Equipment Used: Canon 5D Mark Ⅳ Camera, Canon 15mm Fisheye Lens, Nauticam Housing
Camera Settings: 1/320, F5.6, ISO 320