Honorable Mention Marine Life Behavior Ocean Art 2016 Henley Spiers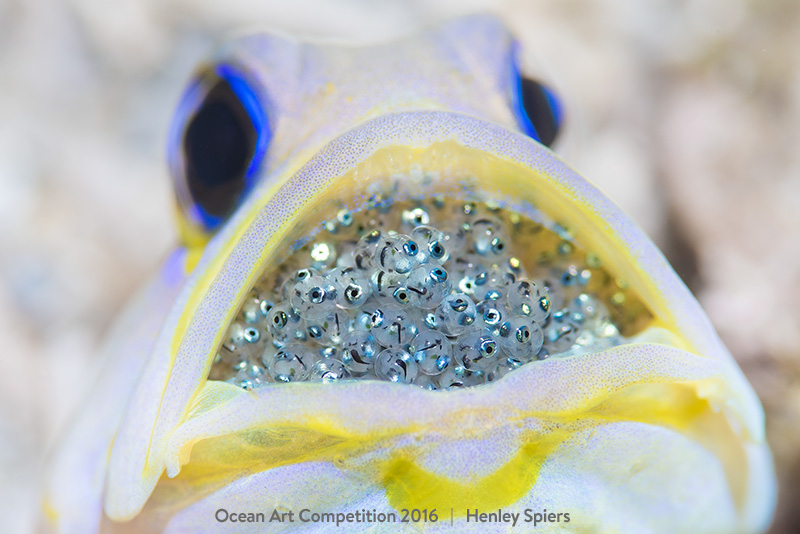 Honorable Mention Marine Life Behavior
Henley Spiers
"The Next Generation"

Henley won a $100 gift certificate from Bluewater Photo or Bluewater Travel
The story: A Yellowhead Jawfish mouth broods its eggs. The eyes on each egg are clearly visible and indicate that they are almost ready to be released after a 5-10 day brooding period. Yellowhead Jawfish are notoriously skittish and liable to disappear into their burrow at a moment's notice. To get this close up shot I spent all dive carefully edging closer to the fish and letting it acclimate to my presence. Underwater photography certainly teaches you patience!
Location: Anse Cochon, St. Lucia
Camera: Nikon D7200 and Nikon 105mm Lens (F13, 1/320, ISO 100) with Nauticam Housing and Sea & Sea YS-D2 Strobes.