3rd Place Mirrorless Behavior Ocean Art 2016 Denis Timchenko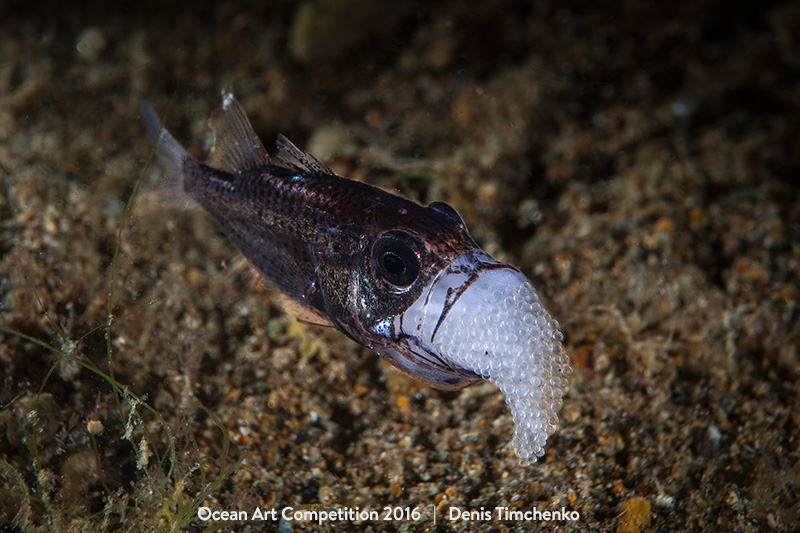 3rd Place Mirrorless Behavior
Denis Timchenko
"All I have with me..."

Denis won a $200 gift certificate from Bluewater Photo or Bluewater Travel
The story: In the photo we see the Cardinal Fish. Cardinals-fish – caring parents. They incubated the eggs in her mouth. Most often it is done by males, but females sometimes, sometimes both parents. The male with the fish brooding eggs in his mouth , giving oxygen to his next offspring.
Location: Anilao, Mabini, Batangas
Camera: Sony NEX7 and Sony 30mm Lens (F11, 1/160, ISO 100) with Nauticam Housing and Dual Sea & Sea YS-D1 Strobes.