2nd Place Marine Life Behavior Ocean Art 2016 Eduardo Acevedo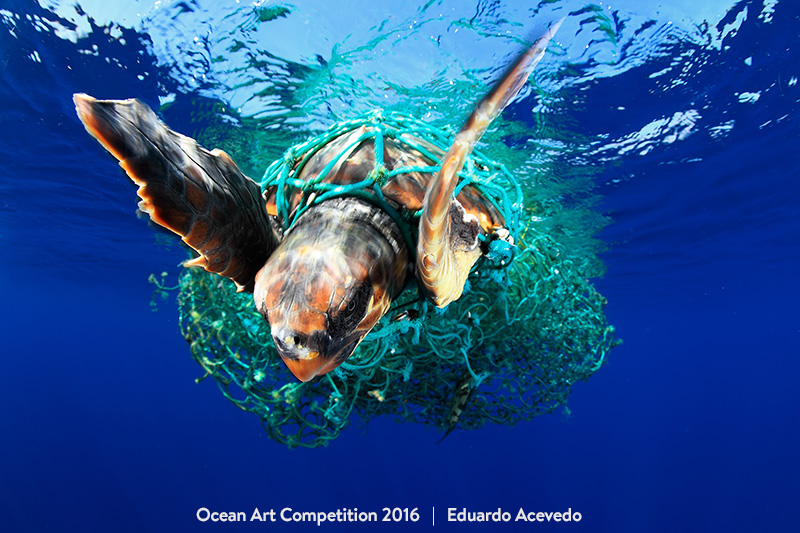 2nd Place Marine Life Behavior
Eduardo Acevedo
"Escape"


Eduardo won a 7-night dive package at either Atlantis Puerto Galera or Atlantis Dumaguete from Atlantis Dive Resorts
The Story: The Caretta Caretta turttles spend much of their life in the open ocean.They come to the Canary Island after crossing the Atlantic Ocean from the caribean beaches.In this trip of many years they often have to avoid many dangerous traps like plastics,ropes,fishing nets…etc. In this particular case it get trapped in a network and it was practically imposible to escape from it…..but for this day it was very lucky and could escape thanks to the help ot two underwater photographer who were sailing near her.
Location: Tenerife, Canary Island, Spain
Camera: Canon 5D Mark II and Canon 15mm Lens (F11, 1/80, ISO 124) with Seacam Housing and Dual Inon Z240 Strobes.