HM Place Mirrorless Wide-Angle Ocean Art 2015 Daniel Copeland
HM Place Mirrorless Wide-Angle Ocean Art 2015 Daniel Copeland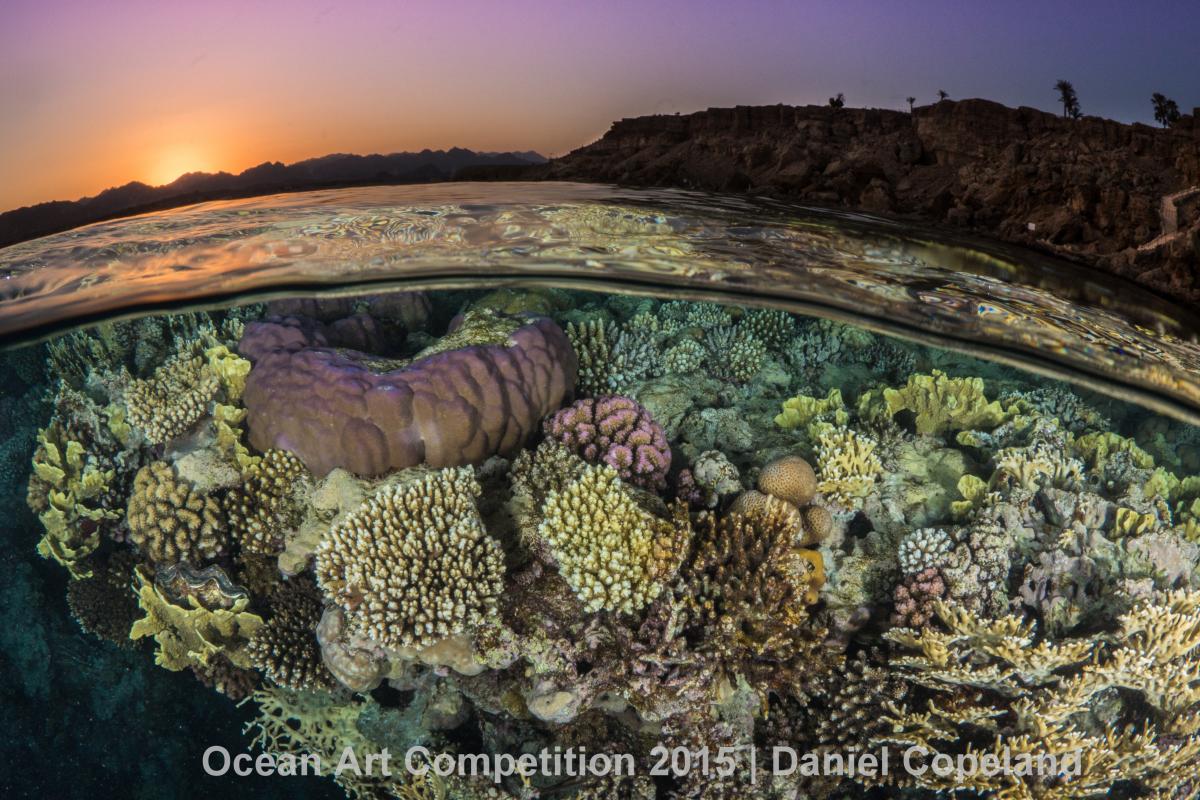 Honorable Mention, Mirrorless Wide-Angle
Daniel Copeland
"Egyptian Sunset Split"
Daniel won a gift certificate from Bluewater Travel!
The story: This photo was taken on a liveboard trip touring the sites of Ras Mohammed National Park in the Red Sea. One evening we moored up in a bay that boasts some reefs along its peripheries, so decided to try our hand at so me split shots during sunset. This was going to prove quite the challenge for me, as with my mirrorless set up I only have a tiny mini dome – not ideal for split-level UW photos! But fortunately the water was extremely calm due to near non-existent wind, which gave me a fighting chance.
This photo was still the result of 60 minutes of repeated shooting, praying I'd get the shot before we lost the sunset behind the mountains.
Location: Ras Mohammed National Park, Egyptian Red Sea.
Camera: Panasonic GH4, Panasonic 8mm fisheye lens, Nauticam housing, dual Inon z2000 strobes