HM Pool-Conceptual Ocean Art 2015 Uri Magnus Dotan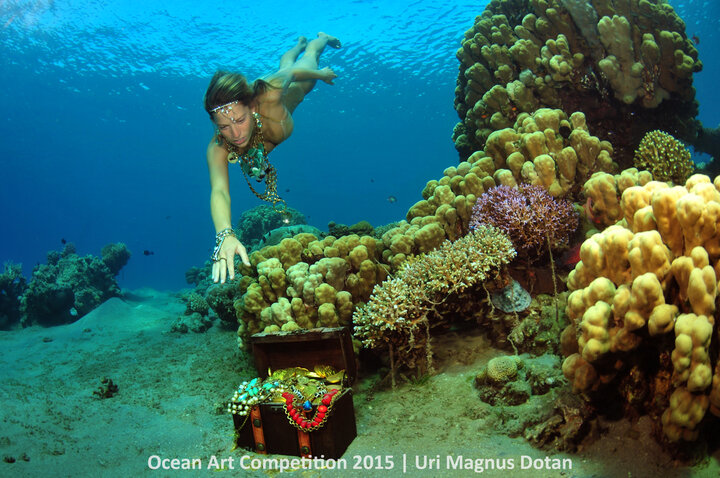 Honorable Mention, Pool-Conceptual
Uri Magnus Dotan
"The Discovery"
Uri won a gift certificate from Bluewater Travel!
The story: The photograph was taken during an underwater photography project, in collaboration with "Lionette NY" jewelry. One of the project's goals was to tell the story of a search for a hidden treasure through images, "The Discovery" of the treasure being the story's climax. The picture was designed to focus the viewer's attention on the brilliance of the surroundings and the jewelry. To accomplish this I used a wide angle lens, and styled the model to look as natural as possible.
The model used a free diving technique, and the picture was taken at a depth of 4-6 meters below sea level.
The ocean encompasses a large and spectacular exhibition of nature –the true natural treasure, and in addition to it there are artificial resources of beauty, that human has lost in the course of the history. In this image I tried to portrait the beauty in both of these resources together.
Location: Red Sea in Eilat, Israel
Camera: Nikon d300s, Tokina 10-17mm, Ikelite housing with 2 strobes.
Settings: F8, 1/160, ISO 125