HM Mirrorless Behavior Ocean Art 2015 Yen Ngee Koh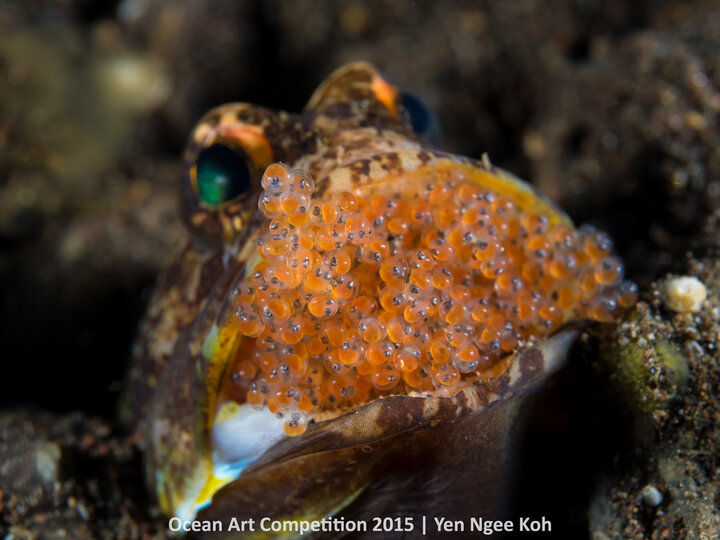 Honorable Mention, Mirrorless Behavior
Yen Ngee Koh
"More than a Mouthful"
Yen won a gift certificate from Bluewater Travel!
The story: Jawfish with eggs had been on my wish list for a while. Before this shot, I had always failed in my approach whenever I found a jawfish (with or without eggs). This particular dive, the guide excitedly signalled me to follow him. It took me a while before I spotted what he was trying to show me - jawfish with eggs. What was unusual was that the eggs were orange in color! With some patience and guidance from the guide, I was finally successful in approaching the jawfish. After some frontal shots, I noticed that more eggs were spilling out on the top left side. So I decided to shift more to the left and lowered the angle even more, as low as I could. I'm happy to see that it helped to showcase the mouthful of eggs even more.
Location: Tulamben, Bali, Indonesia
Camera: Olympus OMD-EM1 in Nauticam housing, m.zuiko 60mm macro lens, Sea&Sea YS_D1 strobes x 2