5th Place Pool-Conceptual Ocean Art 2015 Ken Kiefer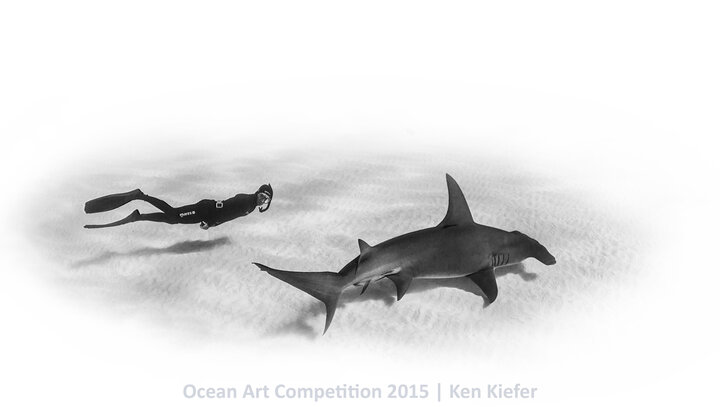 5th Place, Pool-Conceptual
Ken Kiefer
"Coexist"
Ken won a gift certificate from Bluewater Travel!
The story: My wife Kimber and I were diving with A Cotton Photo and Epic Diving in Bimini, one of the few places to reliably see Great Hammerhead sharks. One of the owners of Epic Diving, Vinny, was freediving down and swimming alongside the sharks. I loved how calm and peaceful they were with each other and worked hard to get into position to capture their interaction. Amazing experience that will remain among my favorites.
I shot this image with a vision of black and white in my mind, and enjoyed the high key final look.
Location: Bimini, Bahamas
Camera: Canon 5D3 / 8-15mm fisheye on 15mm / Ikelite Housing and dual Ikelite DS161 strobes